All Articles
TOURNE DE TRANSMISSION SS18 AT LFWM
14 Jun
by
Tatjana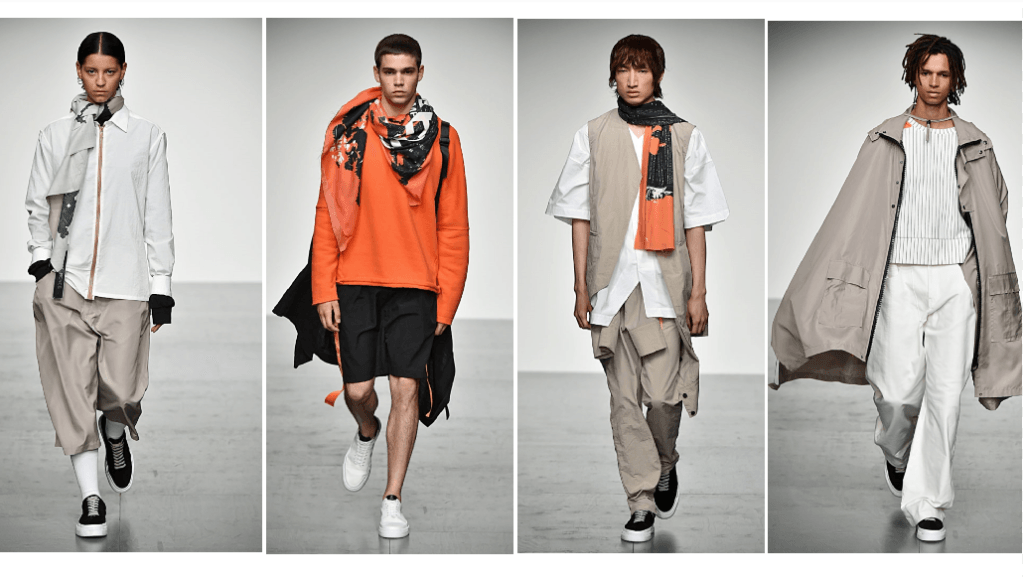 All the eyes on London, it's LFWM time!
I feel so lucky! Thanks to London College of Style, yesterday I attended the Tourne de Transmission catwalk. It was an incredible experience.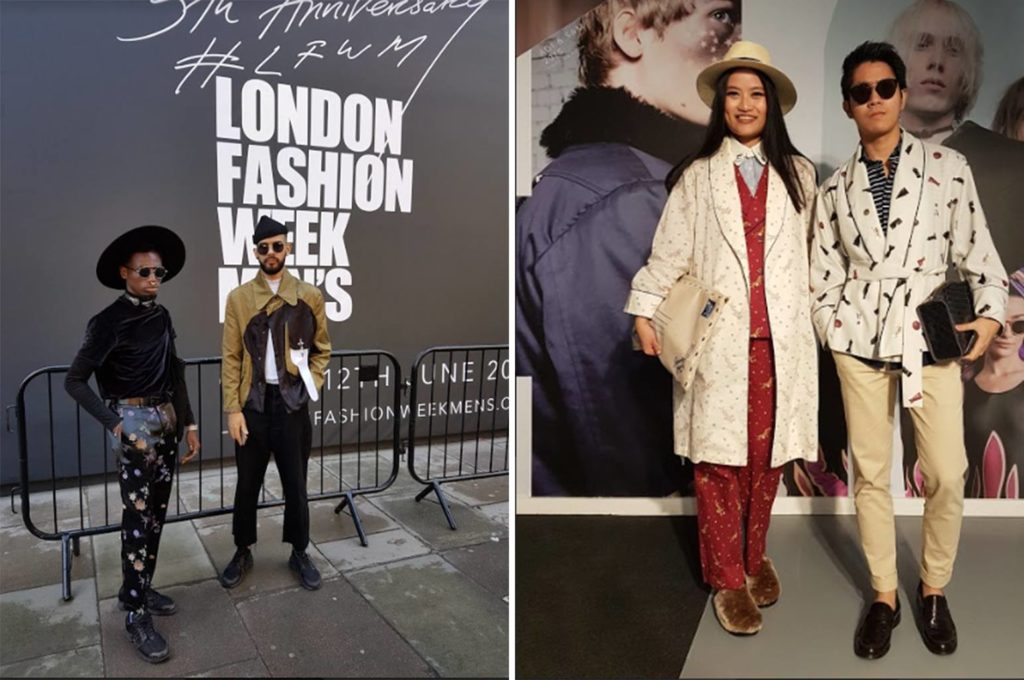 I was wide-eyed with amazement walking around the LFWM premises. Fashion was brewing in the area and you could smell the trend and eccentricity on the people with a massive sense of STYLE.
It was like being in an independent and unique catwalk on the street surrounded by the urban noise.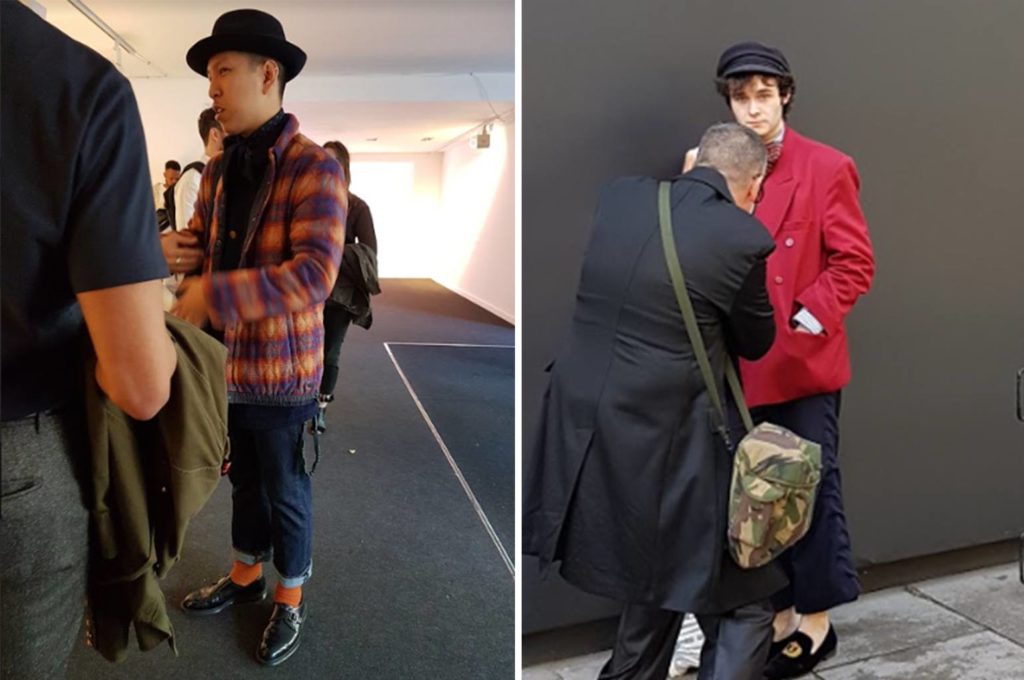 COLLECTION ANALYSIS
After taking in all the visual information, I headed inside the building (also full of trend and neon lights) ready to watch the show "THE LIES THAT BIND" by Tourne de Transmission.
I found the concept worked by Graeme Gaughan (Tourne Transmission's Creative Director) very interesting. A heavy criticism of our fake progress, conformism, and our repetitive lifestyles. All of these ideas were captured in the deconstructed elements of the garments . Side panels decorated the coats and other outwear held by industrial straps that could be regulated as the wearer wanted. Transparent materials were used as a contruction part for classic items such as trench coats and jackets. Bold colors were mixed with neutrals generating a bitter and attractive composition. Also some coats contained straps that the models wore over their shoulders, imitating a back-pack.
One of my favorite things was the act of rebellion in adding a message, 'The lies that bind' on some body parts like the neck, covered with clingfilm pretending to be a recent tattoo.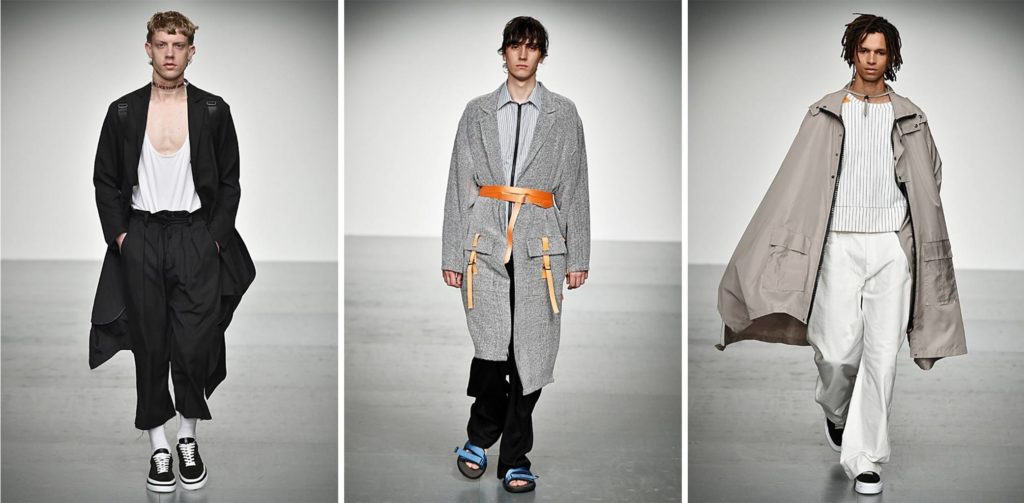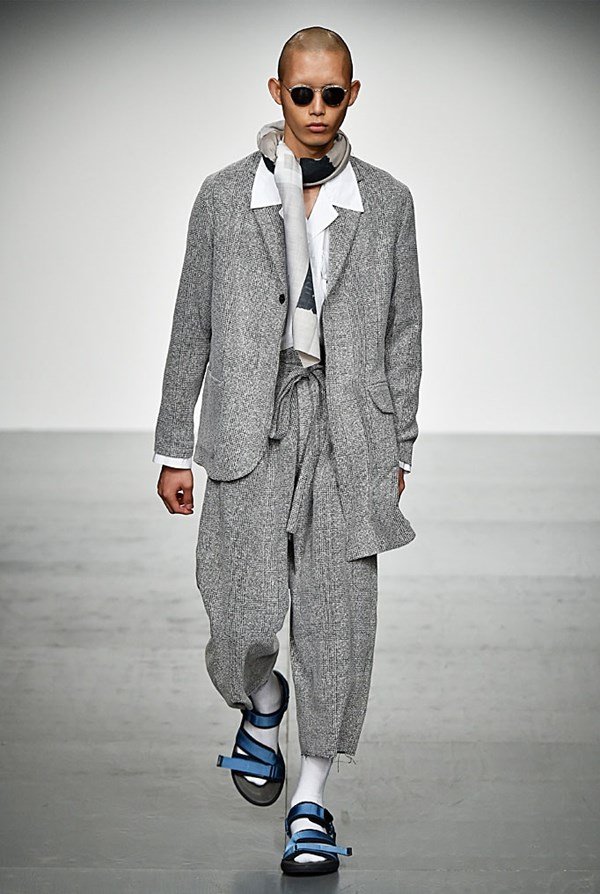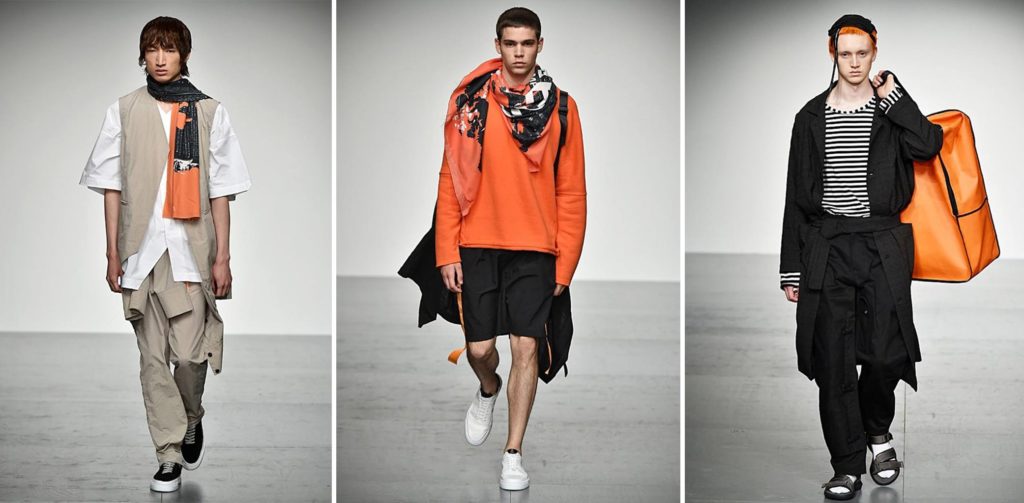 I have to say that I loved the experience of being at LFWM. It was very fulfilling finding new emerging fashion designers like Tourne de Transmission who really want to break away from the heavy straps of the past and look for new ways of expression.