Training in London at LCS is an incredible experience that will transform your skill and give you a competitive lead in your career. Be Industry connected while you learn. Gain high profile industry experience in fashion, personal styling, makeup, photography or interior design.
View Our Courses
Be Industry Connected
Be Industry Connected
LCS is located in the heart of London's capital and famous creative district of Bloomsbury. You'll work with our great tutors, mentors and coaches who will play to your talents to develop industry-level skill with exclusive access to our partner networks. You'll gain high profile experience including celebrity, established artists, editors, TV and Film production companies, London Fashion Week, producers and publications for high impact in your career.
Our state of the art facilities provides a creative environment that's open, friendly, sparks curiosity and fires imagination. You'll meet like-minded creatives to develop friendships with an exciting social calendar to explore London with the LCS team. You'll find everything you need, including cool break out areas, creative supplies, photocopiers and other useful resources. And the LCS team are always on hand to guide, listen and be friendly faces wherever you go. And of course, being in central London, you're also close to numerous creative resources including the British Library, the V&A and the Tate Library as well as key shopping districts too. Westfield and Oxford Street.
International Student Life
Studying in another country is exciting but can also be a little daunting. At LCS we like to prepare you for life in London before you arrive, so you can get the most out of this incredible experience.
Living in London
London is an exciting and diverse city. Experience ground-breaking art, underground movements, history, culture and more as you explore one of the world's most vibrant places to live.
The UK Council for International Student Affairs, UKCISA, has lots of useful information for international students including advice on British culture, driving in the UK and more.
Accommodation
Although LCS doesn't arrange accommodation directly, we can advise you on some trusted and reliable sources to find somewhere to stay. Below is a range of websites our students use with great success to help you get started:
Short Lets
A short let may be ideal if you're taking one of our short courses. Short lets are available from:
Serviced Apartments
Below are some serviced-apartment companies in London that you might like to consider.
Hotels
Being in the heart of Russell Square, the College is surrounded by many hotels that all offer a comfortable stay and are within walking distance of the campus. The following hotels are located close by:
Alternatively, use Hotels.com and Booking.com to search.
Letting Agencies & Estate Agents
If you're enrolling on a long-term course, then you may want to opt for a privately rented apartment or house. The best way to do this is through a reputable agency. We'd advise you to visit the property in person, prior to signing a tenancy agreement to make sure it meets your needs and is in a suitable area for your commute to and from the college.
Below are some popular estate agents. You can also check sites such as Rightmove and Zoopla.
Transport
London is well connected and has a range of public transport available including buses, trains, underground, bikes and taxis. For more information about travel – please take a look at tfl.gov.uk.
Budgeting
Although London can be an expensive city, with careful planning and budgeting it's definitely possible for you to take advantage of all the unique opportunities London has to offer. When preparing to come to LCS, it's important to consider all living expenses including:
Accommodation
Travel
Food
Laundry
Study costs and other personal expenses
Social Activities
We want to ensure that you make the most of your time with LCS. We offer a wide range of social activities and run an official students' Facebook page and WhatsApp group. This gives you the opportunity to meet like-minded students both International and British, and make new friends.
Short-term Study Visa
Short-term Study Visa
International students may be required to apply for a VISA to legally study in the UK.
Please visit GOV.UK  Check if you need a UK Visa to see the visa required.
To apply for a Standard Visitor Visa you will need an Un-Conditional Offer Letter from LCS confirming your enrolment on one of our courses. All you need to do is select your course, once your course fees have been paid in full we will issue your letter. You can contact the LCS team for further advice here.
You can also find more information about how to apply for your visa at the UK Council for International Student Affairs (UKCISA) website.
UK leaving the EU – From 31 December 2020 EU students will need to follow the guidance for the EU settlement scheme. For more information, visit GOV.UK Brexit Guidance for EU Students int the UK.
Language Requirements

LCS courses are taught in English, so you will need a good command of the English language. We recommend an IELTS* score of 6+. If you don't have an IELTS score but can speak English well, please contact LCS for further advice.
Enquire Now
FAQ's
Our helpful FAQs should have all the answers you need. However, if you can't find what you're looking for, please don't hesitate to
contact us
Industry Projects & Jobs
Our impressive global partners, ensure your access to work on live projects and jobs usually reserved for established artists while you learn. Individual coaching exposes you to business set-up and paid jobs with powerful brands beyond training to accelerate your career.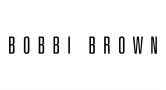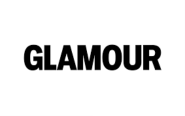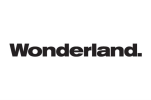 Success Stories
We are proud of our numerous success stories post-LCS training. Our unique way of linking into each student builds on your strengths and lets you know where your skill lies, mastering the mindset, connectivity to industry, and vital experience to excel in the real world – we've shared some successes with you here…
Angelica Stenvinkel
Fashion & Celebrity Stylist
The College helped me launch my career here in London. I've been published in Harpers Bazaar, Esquire & Elle and have styled celebrity Emeli Sandé.
angelica.stenvinkel.com
Jenny Holmes
Fashion & Commercial Stylist
LCS gave me the best start; industry contacts and published work! I've been published in Vogue Italia, Elle and Grazia and am now agency represented by United Artists.
jennyholmesstyling.com
Angela Hathway
Personal Stylist
My qualification not only gave me confidence, LCS offered me support in shaping my business and setting it up, from winning my first clients to watching it grow.
stylingbyangela.com
A recognised path for aspiring creatives to kick start their careers
LCS created by industry professionals as a centre of excellence for all things fashion, creative and style
LCS delivered fashion, styling and colour workshops with bespoke materials of extremely high quality to our full line collection boutique employees and management across London and Europe. LCS was very accommodating to our needs delivering successful on-brand training experiences. 
A Brit School for people who want to be Stylists.