Welcome from our Founders
Founded by successful industry personalities Wendy Elsmore and Dan Blake, the LCS training method is a powerful alternative to traditional education, one that champions individuality and develops greatness in all. This runs through the heat of LCS as the future for innovative creative training.
View Courses
Our Vision
Our Vision
We believe everyone has the potential for greatness. Our commitment is to make that shine brightly. Success doesn't always come easy to talented creatives however, because it often relies on the language of business, networking, negotiation, and money talk which many are uncomfortable with. We recognised the challenge and we've solved the problem.
Transformational Education & Training
Transformational Education & Training
We have created a highly effective one-stop 'training and career' destination. Our student talent gain access to the some of best industry immersed training worldwide.
From day one, when you join we link into you. You'll be taught in a vibrant environment, take part in interactive lessons, practical masterclasses and one-to-one sessions. Our specialist team will support you all the way.
We also recognise that work experience and key industry relationships are pivotal to propel success. Our student talents have access to consistent industry opportunity, work placements and jobs selected to match ability and personality. Successful working partnerships lead to long term contracts, full time employment and access to a wider network. Our student talent forge influential relationships across additional projects and gain elevated exposure.
Our Talent Mentorship programme runs post training to deliver structured support and friendly drop-in time. The LCS training experience immerses you in an environment to flourish and grow with confidence. Since our inception in 2011 we have trained thousands of creatives who are living their success around the globe.
Our Founders
Founded by successful industry figures Wendy Elsmore and Dan Blake, championing individuality and excellence, runs through the heart of LCS. Our mission to develop an educational teaching method for creative talent, as a powerful alternative to traditional standardised education has set a benchmark for the future of innovative creative education and training.
Today, Wendy and Dan spearhead the LCS personalised training method and best practice. This identifies and nurtures the unique talents and points of difference of each student, to propel their individual skill and professional capabilities. Training equips each student with the tools to flourish, and the confidence to develop self-belief beyond training to take ownership of their professional careers, supported by LCS Pro-Mentorship programme for elevated success.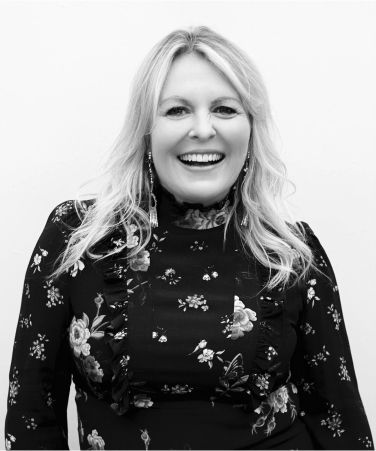 Wendy Elsmore
DIRECTOR, FASHION & STYLE EXPERT, LIFESTYLE TV PRESENTER
As a Director of the London College of Style, I am passionate in my belief that delivering a learning experience that is 'personalised' to each of our students is the future in innovative creative education and training. This is the training method that runs through the heart of LCS and is a powerful alternative to traditional education. A proven game-changer in individual personal development and potential for career success. At LCS, we recognise that each student is different and we all care that they are supported to achieve. Our training method builds self-belief and unleashes the opportunity for brilliant levels of talent to shine.
I have been tremendously fortunate to work in the glorious fashion, beauty and creative industries all my working life and to this day I never feel like my career has been a job! From humble roots, dogged devotion to become great and to never take no as an answer has seen me rise as a top personal and celebrity stylist, art director and mainstream TV presenter. Meeting and working with extraordinary people and travelling all over the world, I would never have imagined this would be my career, but it is and I can't wait to help our students achieve their own success!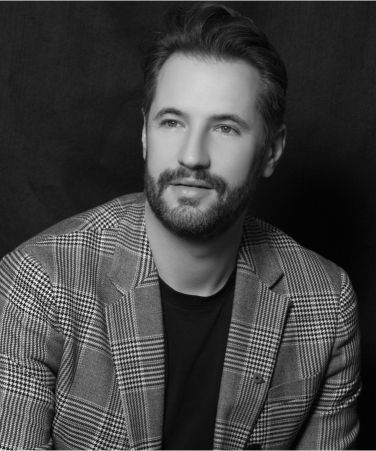 Dan Blake
DIRECTOR OF EDUCATION
Dan, an experienced educator and specialist editorial menswear stylist and expert, has worked across many leading publications in both the commercial and fashion elite world including British GQ and L'Officiel. Dan adds Fashion Editor for 7thMan and Editor in Chief for Streets magazine to his list of credits. An experienced publisher, he has a deep understanding of the publishing world.
As a menswear expert, he has worked with many international designers and brands with great understanding and experience of what is required to make it in the creatives industries.
Accreditation & Certification
Accreditation & Certification
As an independent private college, we pride ourselves on delivering to the highest standards. The London College of Style is accredited by the British Accreditation Council, (BAC) for Independent and Further Education as a Short Course Provider, as well as CPD Standards Accreditation on selected courses.
Diploma and Advanced Diploma qualifications are certified by the London College of Style as a centre of academic excellence, and by the CPD accreditations office. Industry recognised LCS certification equips you with skills needed to succeed in the fashion and creative industries.
You can view our listing on the BAC website.
Study Abroad
In London
LCS is located in the heart of London. You'll work with the best in the industry to gain valuable training and experience at our state-of-the-art campus. 
Find Out More
Meet the Team Invested in Your Success
You will join live masterclasses, online classes, industry projects, receive consistent personal feedback, 1-to-1 and group video calls, as well as emotional support from a team of creative leaders with you every step of the way.
Success Stories
The extensive team of tutors, guest speakers and mentors are all experts in their areas of specialism. Offering you insider insight, consistent feedback and coaching to accelerate your career.
LCS on Instagram
Follow us on Instagram to keep up to date with all of the latest news, views and action.
Follow us on social media
With impressive fashion industry leaders at the helm of LCS, we expect great things to come not to mention plenty of Rachel Zoe's and Philip Bloch's in the making.
Thank you for the student dressing team. They were all very helpful and professional, contributing to the success of our London Fashion Week show!
A recognised path for aspiring creatives to kick start their careers
LCS created by industry professionals as a centre of excellence for all things fashion, creative and style