All Articles
Reel Confidence: Showcase Your Talent on Instagram
4 Jul
by
Nardjes Atia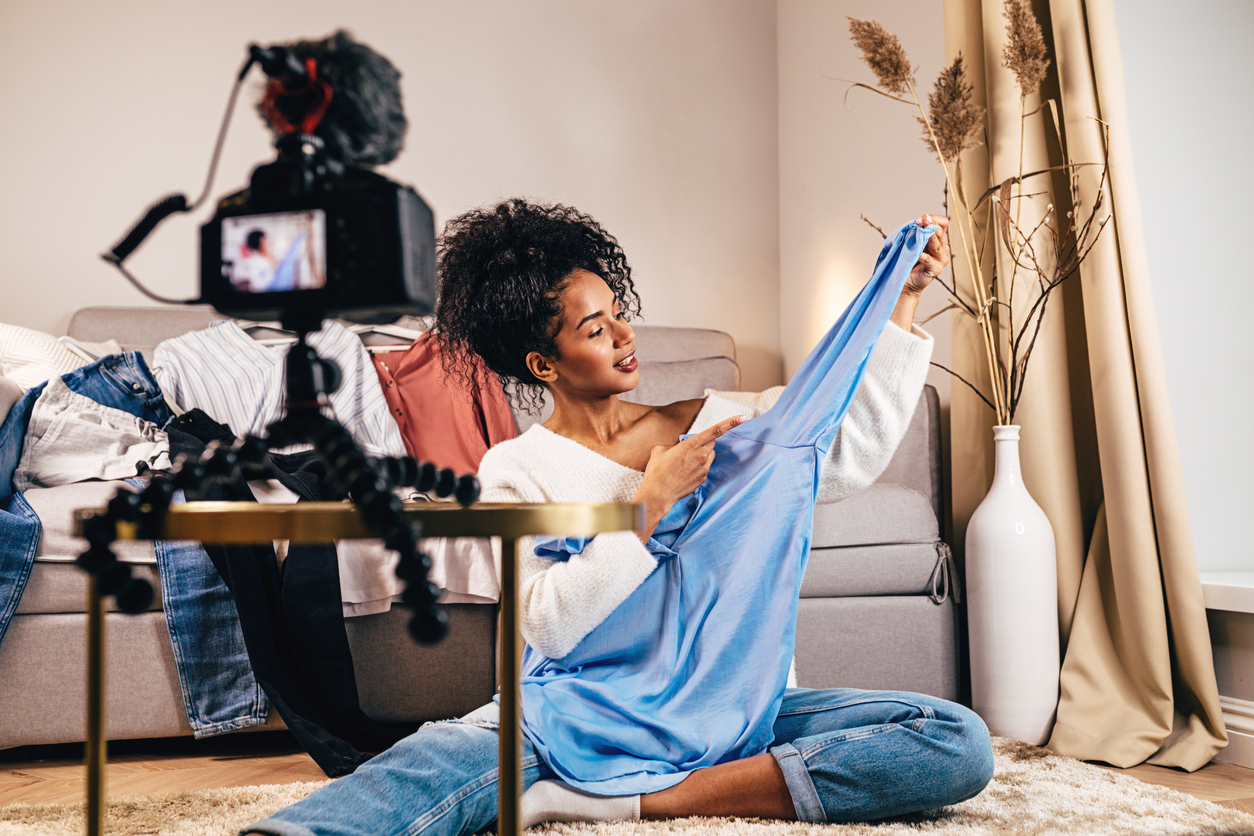 Welcome, aspiring personal stylists and colour analysts! Are you ready to rock Instagram Reels and showcase your unique talent for style and colour to attract potential customers? 
We all feel stuck with social media sometimes, and it's natural to lack confidence in front of the camera if you're not used to it. 
But with the right confidence and empowerment, you can create compelling and engaging IG Reels that captivate your audience and help you build your personal styling or colour audience – conveying the message you want and allowing potential customers to get to know you and the transformation you can inspire within them.
Ever stuck for what to post, how to start off or what to say? Check out these 5 initial reel ideas to help you launch your IG as a pro stylist or colour expert with enthusiasm and confidence! 
We've added some suggested hashtags, and a transcript to help you as a guide.
Remember to customise the dialogues to your own unique style and brand voice, and feel free to add your own personal touches to make the Reels authentic and engaging!
Reel #1: Who Are You?
Introduce yourself to your audience by sharing your story, your passion for fashion, and your unique sense of style. Let your personality shine through and connect with your viewers on a personal level. Remember, authenticity is key to building trust and engagement on Instagram Reels. 
Reel #1: Example Transcript
[Clip of you confidently posing in different stylish outfits]
Voiceover: "Hey there, I'm [Your Name], a passionate personal stylist/colour analyst with a keen eye for fashion/colour! 
I'm here to share my love for style and help you elevate your wardrobe game. Let's dive into my world of fashion/colour and have some fun together!" 
Suggested hashtags: #Fashionista #PersonalStylist #StyleInspo
Reel #2: Behind the Scenes
Take your viewers behind the scenes of your creative process. Share snippets of your styling sessions, shopping trips, and outfit-planning sessions.
Give them a glimpse into your inspiration and creative vision. Showcasing the hard work and dedication that goes into your styling process will not only impress your audience but also build your credibility as a personal stylist.
Reel #2: Example Transcript
[Clip of you shopping for clothes, trying on outfits, and styling a client, colour drapes, colour wheel, beautiful colour images from magazines, fans]
Voiceover: "Ever wondered what goes on behind the scenes of a personal stylist/colour expert? Let me show you! From scouting the latest trends to curating the perfect outfit, every detail counts.
Fashion/colour is my passion, and I pour my heart and soul into creating stylish looks that make my clients feel confident and empowered!"
Suggested hashtags: #StylingProcess #FashionPassion #PersonalStyling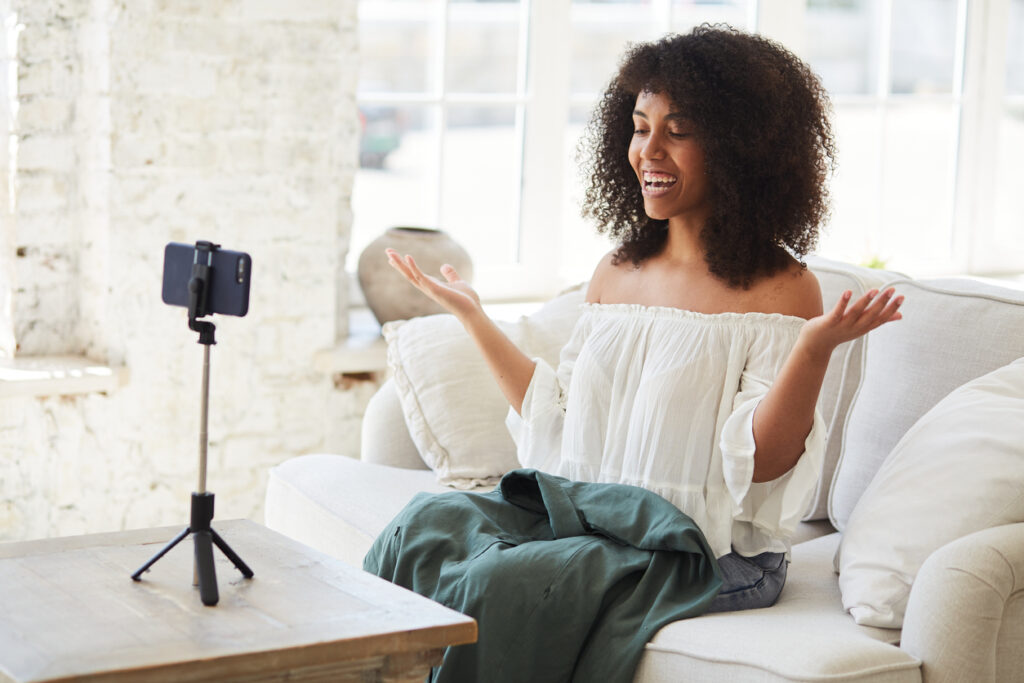 Reel #3: Fashion / Colour Hacks and Tips
Share your expertise and provide value to your audience with quick and practical fashion hacks and tips. Show them how to style different pieces, create trendy looks, repurpose wardrobe items or how to wear colour. 
Use text overlays or voiceovers to convey your tips clearly and concisely. By sharing your knowledge, you position yourself as a trusted fashion or colour authority and attract more followers.
Reel #3: Example transcript
[Clip of you demonstrating a quick and easy fashion hack, such as layering or accessorising]
Voiceover: "Ready for some fashion/colour hacks that will level up your style game? Here's a simple yet effective tip to elevate any outfit.
Layering! Whether it's adding a statement belt or pairing unexpected pieces, layering can instantly transform your look from basic to fabulous.
Stay tuned for more fashion tips coming your way!"
Suggested hashtags:  #FashionHacks #StyleTips #Fashionista
OR "Wear your best colours closest to your face, ensuring scarves, collars or high necklines are your best colours."
Suggested hashtags: #ColourHacks #ColourExpert #ColourAnalysis
Reel #4: Client Transformations
Highlight the results of your personal styling expertise through client transformations. Share before-and-after Reels showcasing how you've helped your clients elevate their style and boost their confidence.
Include testimonials or quotes from satisfied clients to further establish your credibility and inspire your audience to seek your services.
Reel #4: Example transcript
[Before-and-after clips of your clients' style transformations]
Voiceover: "Seeing my clients' confidence soar after a style transformation is the best feeling ever!
From revamping their wardrobe/colour to finding the perfect fit/colours to suit, it's all about helping them feel their best.
Witness the magic of personal styling/colour as we elevate their style and boost their confidence to new heights!"
Suggested hashtags: #ClientTransformations #StyleMakeover #ConfidenceBoost
Reel #5: Q&A and Engagements
Engage with your audience and build a community by hosting Q&A sessions on Reels. Encourage your followers to ask questions about fashion, colour, style, and personal styling. 
Respond to their questions in Reels, providing valuable insights and advice. You can also run polls or quizzes to encourage interaction and gather feedback. By fostering engagement, you'll create loyal followers who will eagerly anticipate your future Reels.
Reel #5: Example transcript
[Clips of you answering questions from your followers or running polls/ quizzes]
Voiceover: "I love reading your comments and answering your burning questions about fashion and style/colour in my DM's!
Drop your questions in the comments below, and I'll do my best to provide guidance and advice. Let's learn and grow together as we embark on this fabulous fashion journey together!"
Suggested hashtags: #QandA #StyleAdvice
Summary
There you have it! With the right confidence, you can create captivating and engaging Reels to showcase your talent as a personal stylist or colour expert on Instagram. 
Remember to be authentic, provide value, and engage with your audience. With consistent effort and Reel confidence, you'll be well on your way to establishing yourself as a sought-after personal stylist in no time.
Get ready to slay those Reels and take your personal styling business to new heights!
P.s. We'd love to be a part of your fashion-filled adventures. Tag us @LondonCollegeofStyle on Instagram to share your sizzling styles and colour chronicles. And if you're eager to delve deeper into the realm of fashion and colour, why not check out our Personal Styling Diploma and Colour Analysis Online Diploma courses? They're perfect for anyone looking to add a professional edge to their styling prowess.