All Articles
How to become a Personal Stylist: Interviewing three Personal Styling experts
25 Oct
by
Wendy Elsmore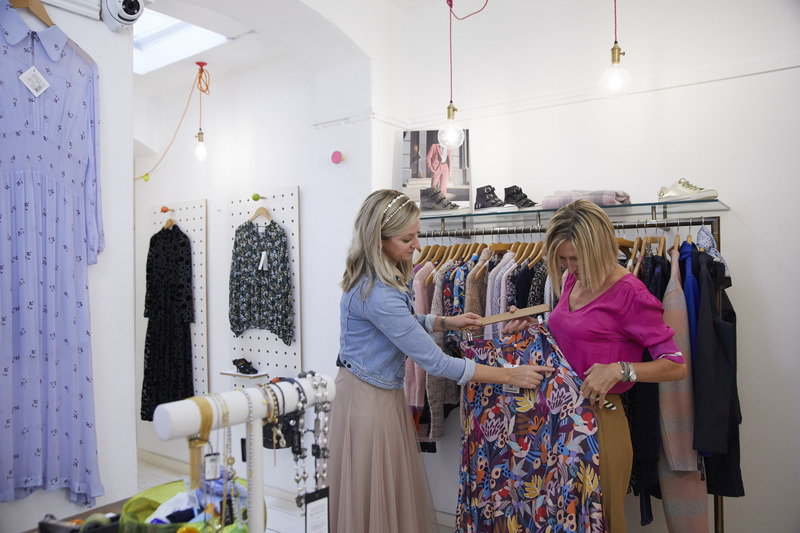 As we move into an era with much focus placed on the importance of self-care, this week we interview three Personal styling experts and LCS-trained Personal Stylists on how to become a Personal Stylist.
The fantastic Clare Watkins, Nick Hems, and Elise Hepinstall-Holmes share their insight and wisdom on creating a strong Personal styling business – and an even stronger mindset. In this comprehensive Personal Styling interview, we cover a range of topics, from what makes a great Personal Stylist, right down to keeping your spirits high and finding new clients.
To skip to the section that interests you the most, use the glossary below. Otherwise, sit back, relax, and begin your journey into the exciting world of Personal Styling!
Glossary
Meet the Personal Styling experts
How to start a Personal Styling business
Personal Styling self-care and satisfaction
How to get Personal Styling clients
Personal Styling advice and ideas
Meet the Personal Styling experts
Elise Heptinstall-Holmes – Personal Stylist at Redefined Styling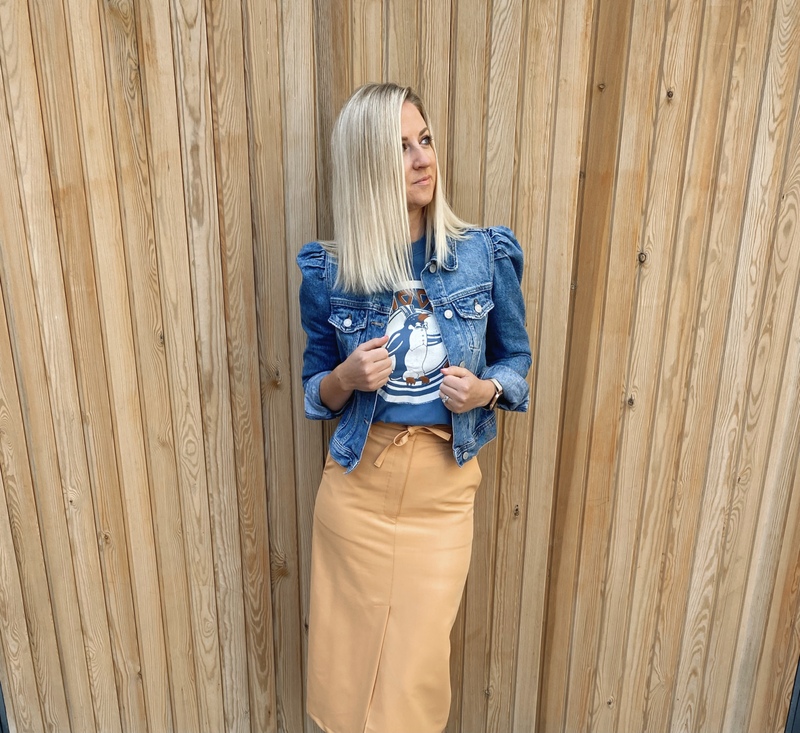 Personal Stylist at Redefined Styling
Website: www.redefinedstyling.co.uk
Email: elise@redefinedstyling.co.uk
Twitter: @redefinedstyling
Instagram: https://www.instagram.com/redefinedstyling/
Facebook: https://www.facebook.com/redefinedstyling/
Elise is a Personal Stylist based in Bristol with a passion for fashion. As a graduate of the London College of Style, she has supported select high-end fashion houses at London Fashion Week. She's also a busy mum of two children and has a background in both the corporate Marketing and Fashion industries, enabling her to bring both a professional and real-life approach to everything she does.
Clare Watkins – Personal Stylist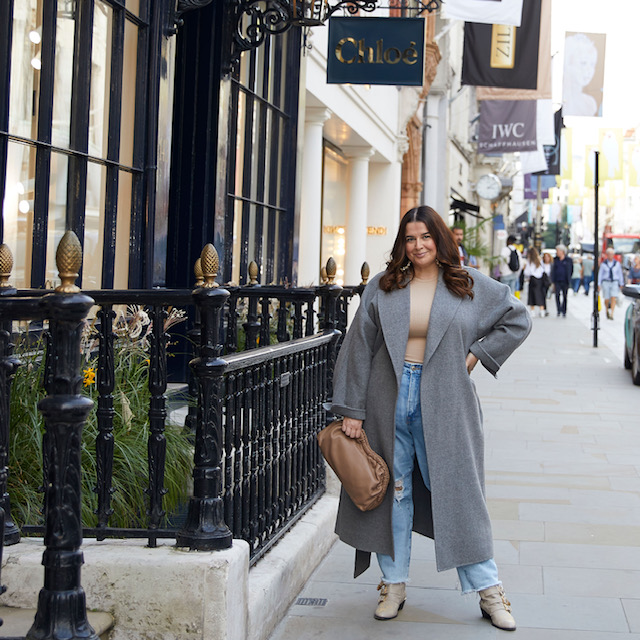 Website: https://www.clarewatkins.com
Email: hello@clarewatkins.com
Instagram: https://www.instagram.com/clarewatkins_stylist/
Facebook:​ https://www.facebook.com/StylingbyClare/
Twitter: ​https://twitter.com/stylist_clare
Clare is one of the North's most sought after Personal Stylists, running a bustling and vibrant Personal Styling business based in Manchester. Qualified at the London College of Style with a Distinction in Personal Styling, she lives and breathes fashion. She has worked at London Fashion Week for a number of high-profile designers, including Paul Costelloe, Sharon Wauchob and Rocky Star.

Nick Hems – Men's Personal Styling Expert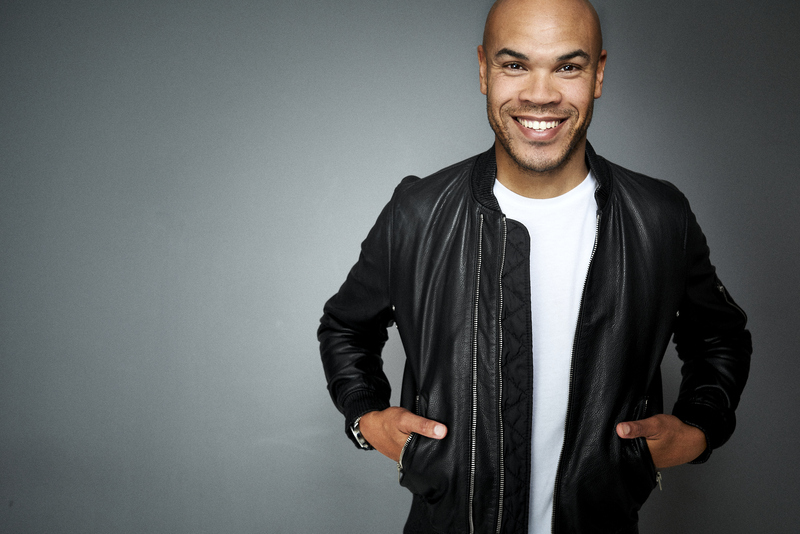 Website: ​​https://nickhemsstyle.co.uk/
Email: nick@nickhemsstyle.co.uk
Instagram: https://www.instagram.com/iamnickhems/
Facebook: https://www.facebook.com/iamnickhems/
Twitter: https://twitter.com/iamnickhems
Nick is at the vanguard of Men's Personal Styling. After training with the revered London College of Style, he has helped many men of all ages achieve more success, create more opportunity and show up as the best possible versions of themselves.
What made you want to become a Personal Stylist?
Elise:
I've had a passion for fashion since a little girl and could see from an early age how putting combinations of clothes together could impact how you feel both inside and out. However, it was after having children in my thirties (and losing myself a little in the process), that when I started to concentrate on myself again and realised I was still 'Elise' whilst being a mum, how important your relationship to clothes can be.
I saw how understanding what works for your complexion and embracing a changing body shape in a positive way can give you your mojo back. It was then I realised I wanted to give this confidence and joy to others (wherever they are in their life) by becoming a Personal Stylist.
Clare:
I always had a huge interest in fashion and making people feel good about themselves, so becoming a Personal Stylist was a natural move for me. My clients are 17-79, male and female, sizes 6-26, and come from all walks of life. I want to male Personal Styling accessible to all and not just something that is perceived to be for the rich and famous only. We call in experts for all areas of our lives so why wouldn't you for your wardrobe?
Nick:
Before knowing I wanted to become a Stylist I was moving out of London with my family and leaving my job and essentially 'cashing out'. I knew I had a passion for helping people to better themselves as well see their full potential, but a continued career in Sales, Marketing & Training did nothing for my soul.
I believed there was a gap in the market for helping people (particularly men) realise their potential through their appearance, and the market for male Personal Stylists wasn't huge, so I set about learning everything I could in order to start a business to have an impact in this area. I quickly realised I wanted to seek a recognised qualification in this area, so decided to study with LCS and learn more on how to become a Personal Stylist. Once I finished my course, I realised I had nothing holding me back, so I built a website, started marketing myself and just went for it!
What is Personal Styling?
Personal Styling means different things to different people. Here, we explore what Personal Styling means to our Stylists, as well as the qualities that make a great Personal Stylist.
What does a week as a Personal Stylist look like for you?
Nick:
No week is ever the same. Last week I was shopping in London one day and Bristol another. I had a new client to be styled online and one of my returning clients for an A/W shop online. I wrote a column for a local magazine and attended the launch of a new business locally (I was invited through people I met networking and there were ideal clients there).
This week is purely online shopping, I've had a new client approach me from abroad to have a shop sent to Bali for him (I'm wondering whether he'll pay to have it personally delivered?). I'm also a guest on a podcast focussing on mental health.
What qualities do you think are most important to become a great Personal Stylist?
Clare:
Authenticity, great interpersonal skills, and most importantly the ability to listen and understand your client.
Nick:
Listening to the client's needs.
A good understanding of menswear brands and the way they fit different body types.
Interpreting needs quickly and being able to take control of a shop or client requests.
Knowing what accessories can quickly elevate your client's look.
Knowing how to make the necessary adjustments for best fit when presenting a look to a client (attention to detail).
There are many important qualities to being a great Stylist, including a good eye, attention to detail, a passion for fashion, and more. However, without a shadow of a doubt I believe these amazing attributes are nothing without the innate skill of listening. And I mean really listening to your client to understand what makes them tick. 
Elise Heptinstall Holmes – Personal Stylist
What are the components of Personal Styling? Is Personal Styling focused only on clothes?
Clare:
Absolutely not! Personal Styling is more than just the clothes. It's the relationships you build with your clients that allow them to become the best version of themselves. It's about building confidence in the client.
How to start a Personal Styling business
Knowing exactly how to start a Personal Styling business isn't easy. Often, making that giant leap forward is the biggest challenge. Here, our Personal styling experts share their advice on launching a Personal styling business, from overcoming mental challenges to practical considerations when starting out.
What would you say to anyone else looking to make the career change into Personal Styling?
Nick:
There are a multitude of career options for Personal Stylists. Do your research and have a plan. It's a busy marketplace, so you need to really know yourself, what your business wants to achieve, who your clients are going to be, and what problem you're going to be solving for them. Once you decide to make the jump, this will allow you to move a lot faster and cut out some procrastination time if you are anything like me.

Consider whether it is something that you can potentially run as a side hustle to begin with too, if that works better. Fortunately, if you plan well, styling is something that can often be done outside of traditional business working hours.
What would be your greatest piece of advice If I want to build a successful Personal Styling business too?
Clare:
Just go for it, don't overthink it. Work hard and consistently at your business and invest in relationships with your clients.
Is it important to decide on the type of client you will be looking after before you launch your business and why?
Nick:
For me it was critical, yes. With it being such a massive market with varying tastes and budgets, having one area to focus on makes it easier to focus and know what I am doing. I always try to keep it simple and solve the problems of my ideal client avatar. What do they need to know, what will make life easier or more enriching for them? Without that focus, there are just too many directions to go and get lost in. Know your market, so that you can market to them.
Can I wing this business?
Nick:
It's likely you'll get found out fairly quickly and your venture would fail. This type of business is based on your personal brand and you. There is not too much room to get things wrong. Winging things with no plan and no focus on offering value to your clients is a terrible idea.
What top tips would you give for anyone wondering how to become a Personal Stylist?
Nick:
Do everything you can to give yourself a head start and practise what you want to do on friends and family. Ask for critical feedback and keep working on your delivery. Get to know men's brands, fits, and shops inside out.
Within men's Personal Styling, really establish the type of man you are looking to help, create customer avatars to help you understand your customers more. Do you want to focus more on the high street or high end? Street style or suiting? Establish and understand your niche.
Equally, you should study. Find a Personal Styling course like I did at LCS that you think will suit your learning style best and will teach you the steps on how to become a Personal Stylist. It is inevitabl
e that you will need support on your journey at some point, so find some like-minded people, study or network with them and build a tribe or community.
Start your Personal Styling journey now! View courses
Personal Styling self-care and satisfaction
Self-care in Personal Styling is one of the main keys to success. We have to keep our passion for the role alive by keeping ourselves happy and motivated. Here, our Personal Styling experts share their wisdom on what it takes to build both a healthy mind and a healthy business.
From 1 to 10 how happy does your role as a Personal Stylist make you everyday?
Elise:
TEN! It's hard work and I have the support of some amazing people around me as running your own business can be scary sometimes. But, I wouldn't have it any other way. It's an honour to be part of a person's journey to becoming more confident in who they are.
What are your top three favourite things about your job?
Elise:
No two weeks are ever the same. I get to run a business doing something I'm truly passionate about. But without a shadow of a doubt, it's giving people confidence and joy to realise just how amazing they are. It's why I do what I do.
Favourite client moments?
Clare:
It's always those moments when the client realises they can look like they have always dreamed about. Seeing their confidence soar and their body language change is the greatest gift a client can give me. It's always emotional. I also love receiving little messages from clients when they are rocking their favourite outfit and someone has told them how good they look.
What are your top tips to anyone with self-doubt who feels they don't have the confidence to become a Personal Stylist?
Clare:
Don't overthink it. What's the worst that can happen? It's better to try and fail (which you won't) than to never have tried and live with regret.
How do you remain at the top of your game looking so glamorous when you are so busy?
Clare:
Oh stop! I just keep it simple – great skincare and a quick 10-minute makeup routine to keep me looking fresh. I also plan my outfit the night before to save time in the morning. I think when you know how to dress your body and have style confidence you shop accordingly, so it's easy to throw on anything in your wardrobe and it works.
How have you grown in confidence as your business has become more successful?
Nick:

Massively! Businesses can be a rollercoaster at the best of times, but when I started to get regular good client feedback (I request this) I felt like I could really skyrocket my business and wasn't as scared of pushing myself progressively further out of whatever comfort zone I may have been in. This still remains the case as I feel I still have a very long way to go before I am happy.
The fashion industry has a reputation for being fiercely competitive. Are those you've met in the fashion and styling business mostly top people? How have you found the industry and building your community within it?
Nick:
The community of Stylists and LCS-related contacts I have surrounded myself with are all amazing people that I have taken a lot from, and I know will continue to. I can't say I have come up against any negative competition at all from memory. I would say there are more barriers to break down in men's styling than there possibly are in women's, but that has more to do with the demand for certain things rather than enforced barriers. Take for example the lack of places to go to hire high-end men's clothing and compare that to the women's space for this.
Why do you think your clients return to you time and time again?
Clare:
I think it's a number of factors: they like the ease of working with a Personal Stylist as it's not like any kind of shopping they've ever done before. Once they've seen the impact I can make to them then they are hooked. I also think it's because I take the time to nurture the relationships I build with my clients as it's always more than just about the clothes.
Discover our Personal Styling Diplomas
How to get Personal Styling clients
Understanding how to get Personal Styling clients is paramount when it comes to the success of your Personal Styling business. In this section, we ask the experts the key questions to building a loyal client base who not only come to you time and time again, but also tell others about how you've made a difference to their lives.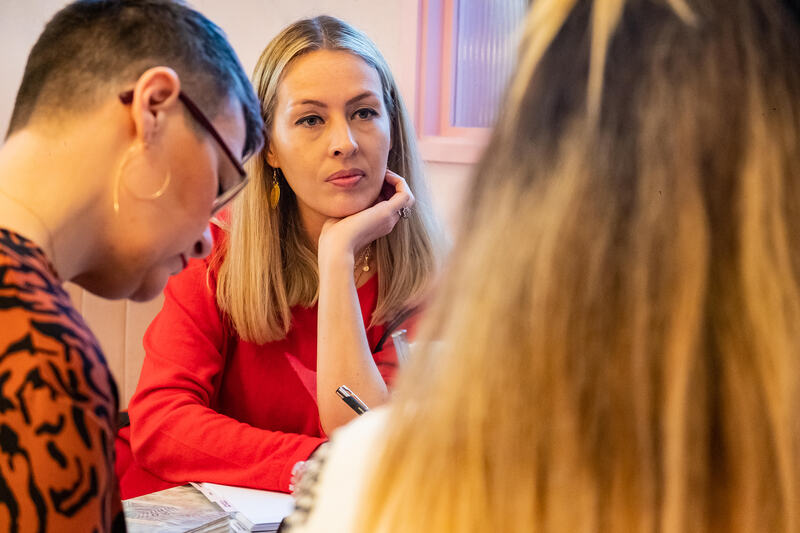 Let's chat networking and building relationships. Why are these elements important for a Personal Stylist? Where should I network if I am just starting out?
Elise:
Networking and building relationships is beyond vital for running a successful Personal Styling business. Your clients are trusting you with something truly personal in their lives. Yes we can all advertise, post content to social media channels and more, but 'word of mouth' and the testimonials and opinions of others within networks that your 'ideal client' moves within – this is where the business and bookings really happen.
As a new Stylist starting out I would join local networking groups across both related fashion industries and also other places where your ideal client goes. That could be partnering with business owners in industries such as beauticians and hairdressers, and also life coaches or personal trainers. Most clients within my business have reached a point where they want to change things up within their lives and are looking to refresh how they feel both inside and out. Recommendations and referrals from these types of skilled professionals are worth their weight in gold to finding those clients that will book with you.
Clare:
I was a Stylist for a jewellery and accessories brand before launching my own Personal Styling company. I started with one client and built from there, one client at a time through word of mouth and recommendations.
I think networking is great, period. Networking allows you to mix in the circles you wish to, as well as giving you potential access into other people's networks. I think networking is key to getting your business brand known locally as well as great for confidence building and support, wherever you are in your business journey.
Nick Hems – Men's Personal Stylist
Is it easy to get personal clients?
Elise:
I believe if you build the foundations of your network first then yes, you can become super busy. But you have to be prepared to have loads of 'irons in the fire' and consistently network and reach out. Consistency is what I think makes the difference. Some clients will come to you straight away, whereas others will watch and wait for longer. If you're consistent, then no matter where a client is in their journey towards booking with you, there are regular conversations happening.
Clare:
Use your network, ask your friends and family to support you in recommending your services. Don't overthink it, just do it!
Nick:
I think it's impossible to ever be sure, if you are starting from scratch like I did, you need to build momentum and it doesn't come overnight. Visibility and consistency are key when you are starting out and throughout your journey (I don't always practise what I preach, but this is how I know I am right too). Show up in the places your ideal clients go, be consistent with your message and make as many online and offline friends (nurture relationships) as you can.
How do you juggle the delivery of in-person and on-line appointments with clients? Which is more popular with male clients? Any international clients?
Nick:
I have specific days I prefer to book my in-person clients into as I know they can be very long days with commuting involved. I also have specific space in my diary for my Personal Styling online clients and allow myself the right amount of time for my online styling turnaround. I don't like to try and pack out a week because I have a very young family and I am conscious of finding the right balance of work and family time which isn't always easy to get right. I also like to be able to take advantage of last minute opportunities or squeeze a client in quickly if needs be. Personal Styling online has never been more popular since lockdown recently took place and more clients will enquire now about an online service.
What makes your own brand's Personal Styling experience so special?
Clare:
When you read my client testimonials, so many say that I truly understood and 'got them'. I spend a lot of time getting to know my clients to ensure they receive a truly personalised service. I want my clients to leave their appointment with a new set of skills and new found confidence in their style.
Nick:
I think it is my ability to be able to understand a clients' needs and what they are trying to achieve through coming to me, even if at times they are not sure how to express it. I look at it like a combination of being able to read someone well and interpret a brief and being able to deliver something quickly that builds trust.
I would never treat a client like a one off, everyone needs to feel extremely important and listened to. For me, every client needs to think that after their initial consultation has finished, they can pick up the phone to me whenever they want in the future and ask me anything style/clothing/fashion related and know they will get a considered response. It is important though that they are the right type of client for me for the above to make sense. They must see value in me.
Personal Styling advice and ideas
In this section, we share our expert Stylists' best Personal Styling advice, from the importance of colour to setting goals.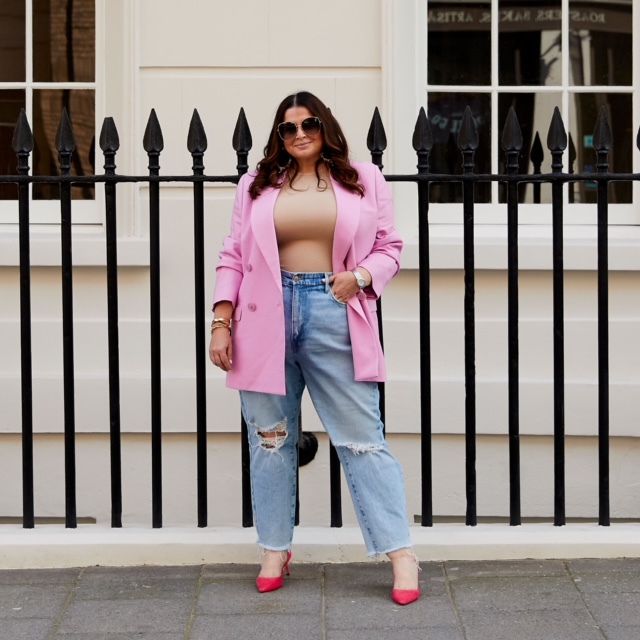 Is the use of colour an important skill for Personal Stylists and why?
Elise:
Yes, yes and yes. The training and skills I learnt at LCS to become trained in colour analysis are so important to my business and the experience I give to my clients. The impact and light-bulb moment you can give a person when they see the power of colour and how it can effect them both visually and mentally is amazing. I would not be without this important skill!
How do you remain up to date with new collections, new brands and seasonal trends?
Clare:
I think because I'm immersed in fashion every day through styling appointments, I get to see all the new season arrivals and trends first-hand. I also take some time each season to review any strong trends or hero pieces that have arrived on the high street. I read magazines, blogs, listen to podcasts, and watch social media which all feed into staying abreast of what is current and happening right now in fashion
Nick:
Just by constantly being in the shops and online shopping. I am also signed up to a lot of newsletters and keep up to date with brands I follow on social media. I guess I keep up to date just by consuming content daily.
Any top tips on brands you love or those that are killing it for this season AW2021? Brands in your wardrobe?
Clare:
This Autumn Reiss are having an incredible season. They have really upped their game in women's and men's fashion, moving away from that corporate image they had. I also love Rixo and Essentiel Antwerp for their use of colour and print.
Is it important to work to goals? Any tips to meet targets.
Nick:
I think just setting targets is a key start and having them written down and visible to you daily is important. I'm a manifester, so I always need to know exactly what I am aiming for in the mind to make things happen. I also believe in taking even the smallest step per day towards your goals and ticking it off your to do list!
I want to keep trying new things and testing myself. I am passionate about teaching people about the power of style and appearance and would love to deliver more corporate training into businesses on this. In some capacity I would also like to do some TV work by the end of 2022 (that's a personal goal).
My big WHY is all about helping young people understand the power that appearance can have in creating opportunities in their lives at a young age. I am in discussions with a local and a national charity about doing some work with the young people they work with from deprived backgrounds. Delivering something back is really fundamental to my beliefs. It is also something that I also need to get some balance in whilst I am trying to grow my business.
What would be your greatest piece of advice if I want to build a successful Personal Styling business too?
Nick:
Believe in yourself, be sure and strong in your personality with everything you do, and have a clear message (try to make it different from most competitors whilst still important to you). Ultimately it all comes down to your hard work, but if you are willing to do the uncomfortable hard stuff everyday, I believe there is so much space to have an unbelievable business in this market.
Personal Styling training
All our Stylists once questioned how to become a Personal Stylist. The London College of Style empowered them with all the knowledge they needed, acting as the perfect launchpad for all our experts' illustrious careers. We dive into their experience at LCS and how it set them for success.
How has your training with LCS been important in transforming your passion into being a confident Personal Stylist and business owner?
Elise:
I had been building a network of contacts and running a self-employed business within the fashion accessories business for six years before training with LCS. This did lay the foundations for my Personal Styling business, however I truly believe I couldn't have taken the next step to running Redefined Styling without the training I received at LCS.
They took all the passion and instinct I had for Personal Styling and ran an amazing course that brought everything to life. The systems, the processes, the styling skills, and the practical shopping experience with real-life models made me see what it really took to be the best possible Personal Stylist I could be.
Training with LCS has been a huge springboard for my business, it has given me opportunities within the fashion industry that I could only have dreamt of. The support from the LCS has been invaluable in helping me build my business to what it is today.
Clare Watkins – Personal Stylist
How did you get your business off the ground? Did LCS offer support? Was it scary?
Elise:
By building up my client base / network of contacts first and then completing the LCS course. This gave me the skills, training and confidence that I wasn't an imposter – I could and would be able to be a successful Personal Stylist.
But above alI think the only way to get yourself off the ground in a really successful way is to put yourself 'out there in person'. I know it might be scary to step outside of digital and social media channels, but I don't believe you can really show the passion and skills you have with Personal Styling without 'face to face' and real life connections. Clients are trusting you with something so personal to them, so it's important we're brave and put ourselves out there too so trust can be built.
Nick:
LCS was really the turbo boost/kick up the backside I needed, studying there helped me see that I wasn't mad with my business idea and also gave me the confidence that I was good enough to pursue my dream. I've also taken from LCS a really strong team of people to fall back on when I had questions, doubts or just additional support with my business (students and lecturers).
Begin your Personal Styling journey now
If you'd like to take the first step towards your dream of becoming a Personal Stylist, check out our industry-accredited Personal Styling courses.