Uncategorized
How to Get Fashion Styling Jobs
7 Jun
by
Jasmine Bowen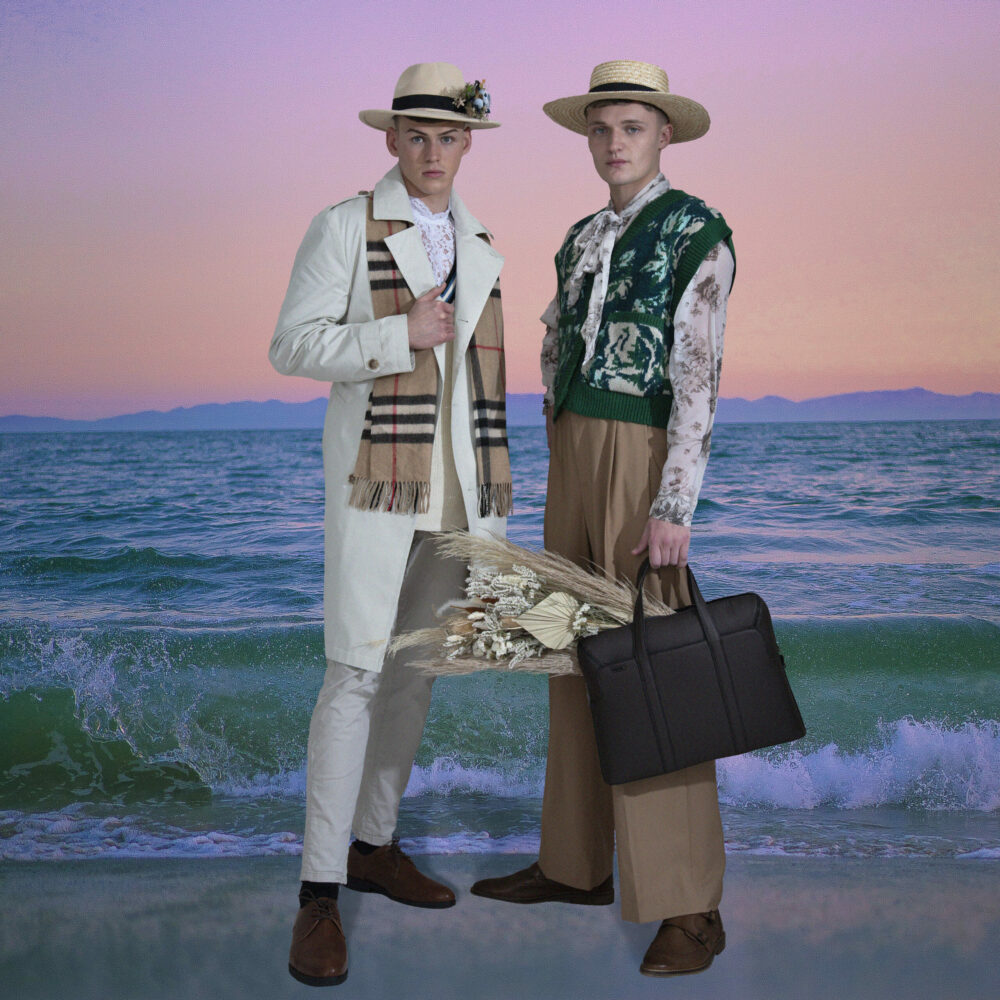 If you are someone with a great sense of style and a passion for the creative arts, you may have dreamt about landing yourself a Fashion Styling job at some point. 
In our ever-changing and evolving world, more and more people have decided to really go after their dream jobs.
That is a goal that we wholeheartedly rally behind, as doing so gives you the opportunity to become personally fulfilled and make money doing something that you truly love.
"If you love what you do, you'll never work a day in your life."
With that said, people with a strong interest in fashion have always seen fashion styling jobs as an incredible career path.
Going after one's dream job is something that we were built to enable. However, a major reality of going after fashion styling jobs is that there often seems to be a barrier that feels insurmountable. Hence the 'dream' in 'dream job'.
If you have found yourself asking the question "how would I get a fashion styling job?", as the title of the blog may suggest, we intend to offer you some advice on doing just that. 
What does a Fashion Styling Job entail?
As we explored in a previous blog on How to get Fashion Styling Experience, Fashion Stylists will work mostly on commercial and editorial projects with brands, publications and events. You'll spend the majority of time on sets styling models, and celebrities. You can also be found styling runway too.
The lifestyle of a Fashion Stylist is full of glamour and appeals to those who want to experience the artistry and unique expression that develops alluring brands, shows, publications, and so on.
Put simply, getting a fashion styling job means that you'll be working one-on-one with models, celebrities and the brands you love. Your "office" will mainly be photoshoots and commercial sets. It's understandable why fashion styling jobs are highly sought after, right?
You could be the very person who dresses a model in something that influences fashion for decades. So again, we go back to the question "how do you get into it?"
How to get into Fashion Styling.
Well, the first thing we'd recommend is taking a course to both expand your knowledge and build potential contacts which will help you get a fashion styling job. To that end, we recommend courses such as the Fashion Styling Online Diploma, Personal & Fashion Styling Foundation Diploma, or the Fashion & Personal Styling Advanced Diploma we offer at the London College of Style.
If you are totally new to the field of fashion styling, the first two courses mentioned above would be ideal entry points into the industry. If you already have some experience but want to sharpen your skills and take your career to the next level, the latter course can very much take you there.
Our courses are all staffed by highly talented tutors with decades of demanding yet glamourous real-world experience. There is simply no one better suited to mentoring you through your learning than our LCS Tutors.
With the Fashion Styling Online Diploma, you'll learn skills in things such as celebrity styling, art direction, how to work in advertising and brand styling, commercial styling, and more.
With the advanced course, you'll learn all the above plus things such as fashion trend prediction, TV styling, garment sourcing, how to tailor your portfolio to win paying clients, and SO much more. Plus it will be delivered in an industry-steeped environment. 
Prioritise Practical Training.
Offering practical training far beyond theory, the LCS Foundation Diploma and the Advanced Diploma enable you to create a professional portfolio by taking you on several high-end shoots with real models and brands. 
You'll attend shows and prestigious events like London Fashion Week so you become immersed in the industry. You'll also get the chance to meet and network with industry professionals as you make valuable connections.
Many of our students have been published in the best magazines in the world like Vogue, Elle, and GQ WHILE studying. This can be you too.
The main thing to note is that courses like this will open the door to fashion styling jobs. Not only do they provide valuable knowledge from respected industry professionals but also open doors to new contacts. This is the key to helping you to secure internships and paid work.
It's WHO You Know.
In any line of work, especially specialised work like fashion styling, being able to make contacts is incredibly important. 
Who you know is often just as important as what you know. That is especially true when trying to get a fashion styling job.
Our Fashion Styling Diplomas give you lifelong access to our LCS Talent Membership. A fashion-steeped community for ongoing support to give you the tools and contacts to realise the career of your dreams.
Select to work with our team of mentors over a series of professional development classes and propel your professional success. We give you access to areas that take years to build on your own: an industry network, high profile collaborations, work experience and jobs, exclusive guest speaks and exciting live events including London Fashion Week plus working backstage with key designers – all included with our course.
Being able to develop those contacts is a great way to take the next step toward your goal. Once you've graduated from either or both courses, you'll want to seek an internship or assist a Fashion Stylist. 
Network on Your Own Too.
Don't get us wrong, this doesn't mean that making contacts at your chosen design course will automatically result in you finding a fashion styling job. To do that, we recommend some old school networking.
Essentially, reach out to established stylists and people credited with work you've seen online or in publications and offer your services as an intern or an assistant. With industry-steeped training like ours under your belt, it's a lot easier to sell yourself and add genuine value to the project.
Doing this gains you more practical real-world experience, as well as helps you build a track record of your own. It will also allow you to build more and more contacts which will hopefully help take you to the next level of your career.
To be clear, starting out as a PA (personal assistant) also means that you would be doing a ton of grunt work. The type of jobs that your boss/mentor simply doesn't have the bandwidth for. However, a foot in the door is always better than a boot in the behind.
So this would be a great, solid entry point into the field of fashion styling. If things go well for you, in no time you'll be the one hiring your own assistant. 
Continue Your Learning.
Another major key to getting a fashion styling job is constantly continuing your education. In the (supposed) words of the ancient Greek Philosopher Socrates "I know that I know nothing."
The point is that in getting a fashion styling job you always want to continue your education to always make sure that you are ahead of the curve. This will keep you in demand and employed.
Certain courses such as the Colour Analysis for Creatives Advanced Diploma, and the Brand your Social Media Certificate are great for this as they add new and important skills to your roster and ultimately help you sell yourself. 
Conclusion.
As you can see, fashion styling jobs are multifaceted and very rewarding. Starting off on the right foot with a proper education in any career is always the key.
We hope that we were able to provide you with enough tips to start your own journey in this blog about how to get a fashion styling job.
No matter what your career goals are, the Fashion Styling Diploma, the Personal & Fashion Styling Foundation Diploma, and the Fashion & Personal Styling Advanced Diploma courses are valuable and essential steps in getting there.
Have a question about which one is best suited for you? Get in touch with us at enquiries@londoncollegeofstyle.com and we'll be pleased to help!
Good luck in achieving your goal of finding fashion styling jobs. We look forward to seeing what the future holds for you!