All Articles
How to get Fashion Styling Experience
1 Nov
by
Wendy Elsmore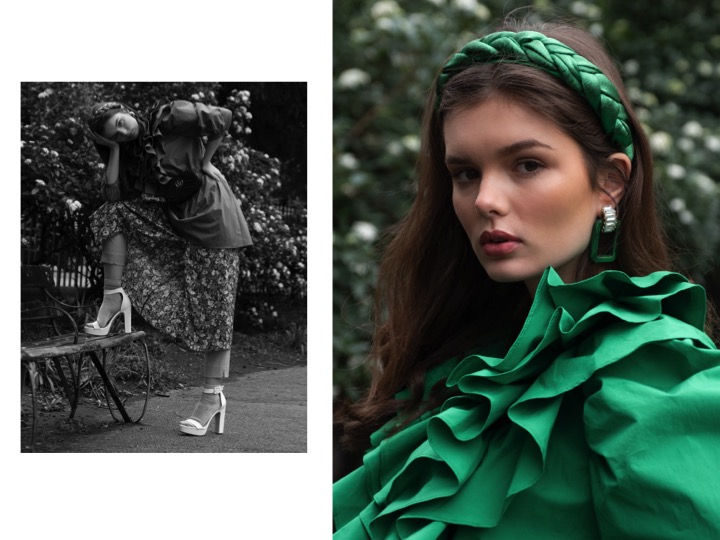 Thinking of getting into Fashion Styling?
Amazing! You won't regret it. Fashion Styling is one of the most exciting and creative careers in the fashion industry. If you're thinking about becoming a Fashion Stylist and you need some advice on how to get Fashion Styling experience, then read on.
In this article we'll share four steps you can take to gain Fashion Styling experience so you're ready to take on the world. Before we delve into each of the four steps you can take to get that crucial experience, let's quickly address the difference between Fashion Styling and Personal Styling.
A Fashion Stylist will work mostly on commercial and editorial projects with brands, publications and events. As a Fashion Stylist, you'll spend the majority of time on sets styling fashion models, real-life models and celebrities. You can also be found styling runway too. The lifestyle of a Fashion Stylist is full of glamour and appeal to those who want to experience the artistry and expressiveness that develops alluring brands, shows, publications, and so on.
Personal Styling is all about creating the best version of the individual and can include celebrities and those with public persona. A Personal Stylist helps individuals to define their best selves by curating a wardrobe that is tailored to the essence of the individual, considering important elements like skin tone, shape, personality, and taste.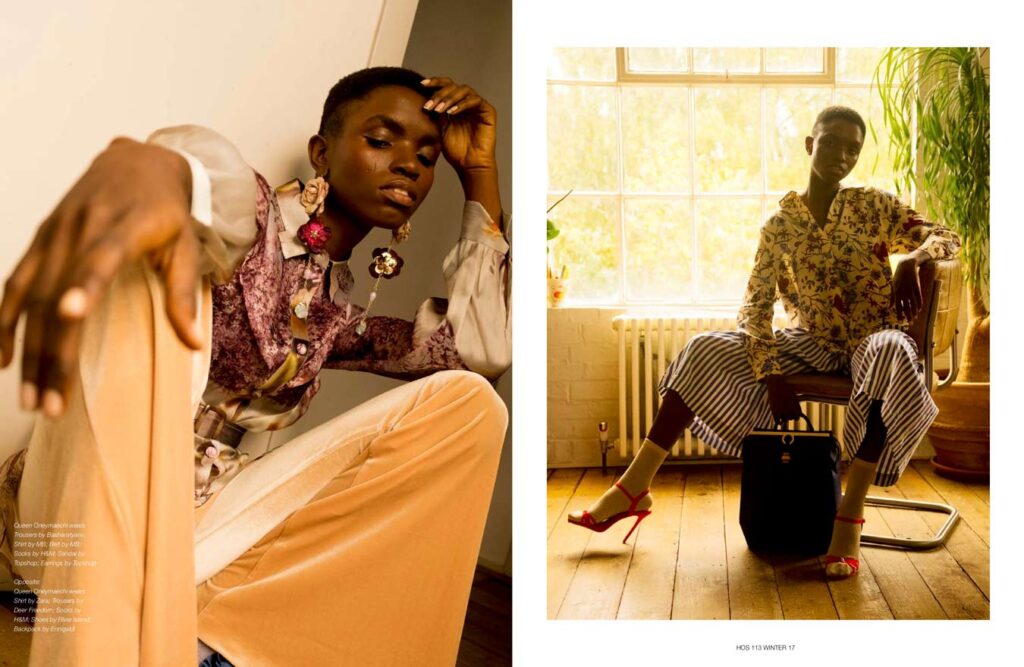 Now you know the difference between Fashion Styling and Personal Styling, let's explore how you can start your Fashion Styling journey today. We'll cover the following four steps:
Step one: Getting started
Step two: Making connections
Step three: Getting an apprentice stylist or internship role
Step four: Taking it to the next level with training
Start your Fashion Styling journey now: View course
Four steps to building a Fashion Styling career.
1. Getting started
Breaking into a competitive industry can be extremely daunting, especially if you don't already know someone working in the field who can freely share their Fashion Styling experience and knowledge with you. Instead you may seek advice from friends and family, but the advice offered is usually to "get some experience" or "make your CV stand out". In fashion this can be easier said than done.
When you're at the beginning of your fashion career, the journey ahead can seem overwhelming. However, to give you a big dose of reassurance, the only thing that is really going to hold you back is thinking too much about what you should do rather than putting your best heel forward to get started.
But how do you start exactly? Simple. Take your camera or collaborate with a friend or contact who has good photographic skill if you don't. Definitely approach a friend or contact who is a photographer or who takes great photographs as an amateur, as this will make a world of difference to your imagery. Make sure you communicate your shoot ideas clearly. Take a bag of pre-loved and vintage clothing, ask a friend who looks like an interesting subject to join as model, and go to a great location that works with your fashion brief. Work to the fashion brief, giving your photographic contact clear direction on mood, feeling of brief, styling your friend in the clothing you bring along and start shooting several key looks. Feel the process of set up and experience, taking notes each time on what worked and what didn't, so you don't repeat mistakes and expand your capacity to deliver to brief each time.
You're not going to find your first shoot on the cover of a magazine, so just have some fun as you learn how important it is to experiment and play. Experimenting is a vital part of the creative process that allows you to try out and test ideas as you go, getting creative with your looks. You don't need to post anything on your Instagram or start a new account right away. You just need to get going and find your feet in the creative process looking at what works and what doesn't and why.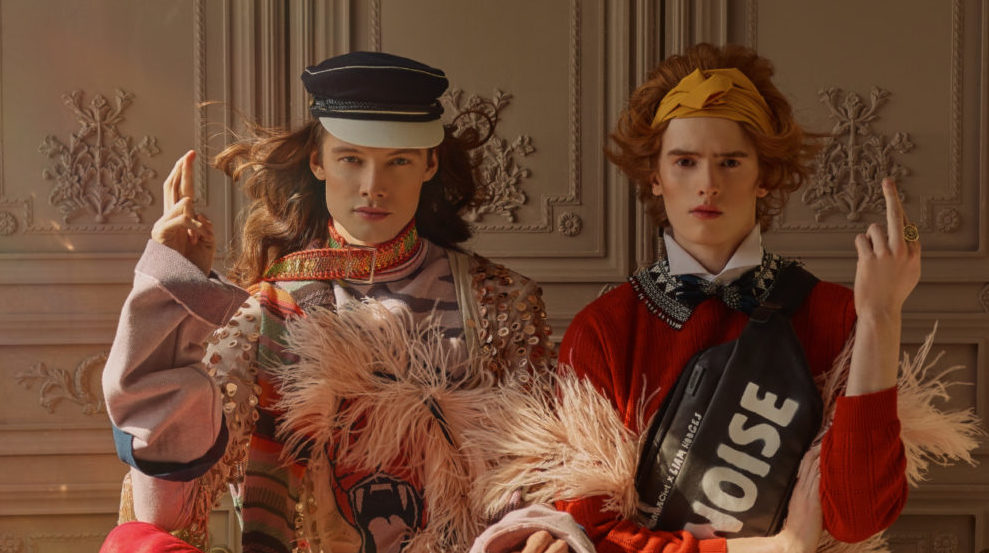 This stage is all about practising to build your confidence. The more time you spend in new locations with different models, styling intriguing pieces into looks, the more defined your creative approach will become. This develops confidence and a point of view which further enables you to experiment with new ideas and develop a unique style.
Once you have some experience with friends, you should feel the strength of your work begin to build. You may even decide that an image of two can form the beginning of your portfolio. The key is to be brave and reach out to new people you'd like to work with. Be bold and take the next step. Don't stand still.
2. Making connections
When you start out your portfolio can feel like some sacred piece of you. You can also become hesitant to let wandering eyes peruse with their unwelcomed judgement. However, at some point you have to build up enough courage to be vulnerable with your work and share it with others to gain valuable feedback to grow.
Get your name out there and start building relationships by sharing your portfolio online. This will be your introduction to fashion networking and may help you land your first project.
You can start by reaching out to independent brands, small magazines or micro-influencers. Simply send them a message explaining why you're interested in working together, share your portfolio and hope for the best response. At this stage of your styling career it's just about connecting.
The good news is that networking in today's digital world is easier than ever. However, there are some things you want to avoid while networking. Here are 10 do's and don'ts when networking in the fashion industry.
The key to good networking is being proactive, authentic and having a genuine interest in developing a meaningful connection. You should never treat people as their job titles or look at a relationship in terms of what you can take from it.
Identify a list of people you could learn from by using platforms like Linkedin and send each of them a friendly message asking if you can buy them a coffee, or have 20 minutes of their time to interview them.
People aren't inherently mean. Most industry professionals have been where you are and can resonate with your desire to break through. Most professionals will be happy to help if they have the time. And if you don't hear back the first time, leave it a couple of weeks and then try again. Being persistent without giving up is what will help you break through.
Additionally, checking sites like Models.com will also help you understand the ins and outs of styling while finding out which teams worked on particular commercial and editorial shoots.
You'll soon realise that people tend to work with the same people throughout their career, so once your Manolo is firmly in the door, you have to work to keep it there.
3. Finding an apprentice stylist or internship role
The fashion industry relies heavily on recommendations and developing lasting relationships. If you want to become a Fashion Stylist, interning at a fashion brand or fashion agency is a great place to start. However, places are extremely competitive and without some accredited Fashion Styling training under your belt it can be very difficult to get in.
Instead, you can approach established stylists and ask if they need an assistant. Developing relationships with stylists means you're more likely to be recommended.
Your role as an assistant could include anything from calling in samples and arranging returns to assisting on set steaming garments and managing administrative tasks. Not only will this give you a real insight into the lifestyle of a Fashion Stylist, but it will provide you with foundational skills and contacts which you can build upon.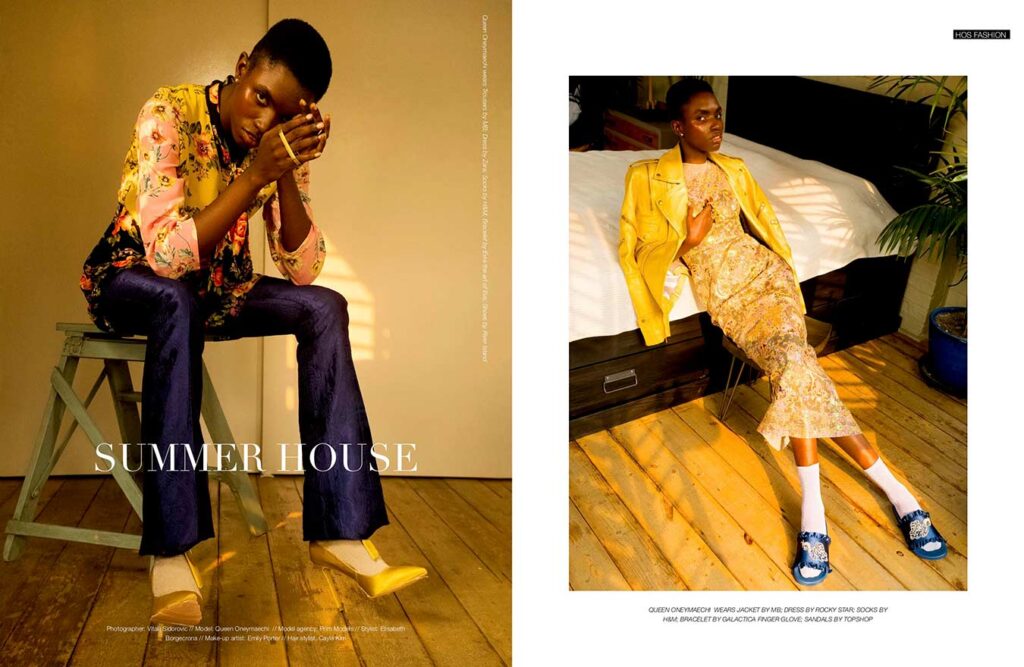 Short of approaching people already in the industry, there isn't a huge array of opportunities to pick up internships and apprenticeships for styling without having some industry training.
Don't let that discourage you though. There's a very real solution to this problem. Keep reading to find out what it is and how you can start your career as a Fashion Stylist sooner than you think.
4. Taking it to the next level with training
Sure, you could go to university and study Styling for three years while accumulating a mountain of debt. But why make such a costly commitment when you could make an immediate investment in your future by taking a three-month Fashion Styling diploma led by industry experts that will truly prepare you for a career in Fashion Styling.
The fact is, Fashion Styling training is vital if you want to break into the industry and form a long and prosperous career. It's going to give you the foundation on which to build your entire future upon. You need an accredited curriculum that is globally recognised and teaches you everything you need to know.
That being said, few Fashion Styling courses will have you working in London's top studios to create your professional portfolio, take you to London Fashion Week, get you backstage working with key designers, give you exclusive exposure to top level industry experience on glossy editorials, celebrity clients to build game changing industry relationships, and then continue to support your blossoming career once you have completed the training. That's why LCS was founded.
"We recognise that work experience and key industry relationships are pivotal to propel success. Our student talents have access to consistent industry opportunities, work placements, and jobs selected to match ability and personality. Successful working partnerships lead to long term contracts, full-time employment and access to a wider network. Our student talent forge influential relationships across additional projects and gain elevated exposure."
Wendy Elsmore, Co-Founder of LCS


If you want to benefit from direct access to the fashion industry, check out our accelerator Fashion Styling training that teaches you to master the skills of a professional Fashion Stylist.
Your future begins here
Fashion Styling is one of the most exciting and rewarding careers in fashion. Whether you're working on editorials, commercial shoots, or with celebrities for red carpet events, you'll be living and breathing fashion.
Gaining your first experience can be as easy as taking your friend to a great location in the city or countryside with a few interesting pieces and a camera. However, to reach the bright lights you'll benefit enormously from taking the right professional training first and establishing a solid network of industry contacts to support and propel you.
While you could study styling at university, what you really need is industry immersed training taught by some of the greatest minds in fashion, to help break you into the industry and make a name for yourself.
London College of Style gives you access to areas that take years to build on your own: an industry network, high-profile collabs, work experience, job opportunities, and so much more.
LCS goes beyond training and gives you lifelong access to our LCS Talent Club membership basis. Join the buzz of our fashion community for on-going support to give you the tools you need to actualise the career of your dreams. Work with our team of mentors over a series of professional development classes, to propel your professional success and secure your future.