All Articles
POP PR Press Day
30 Oct
by
Joe Miller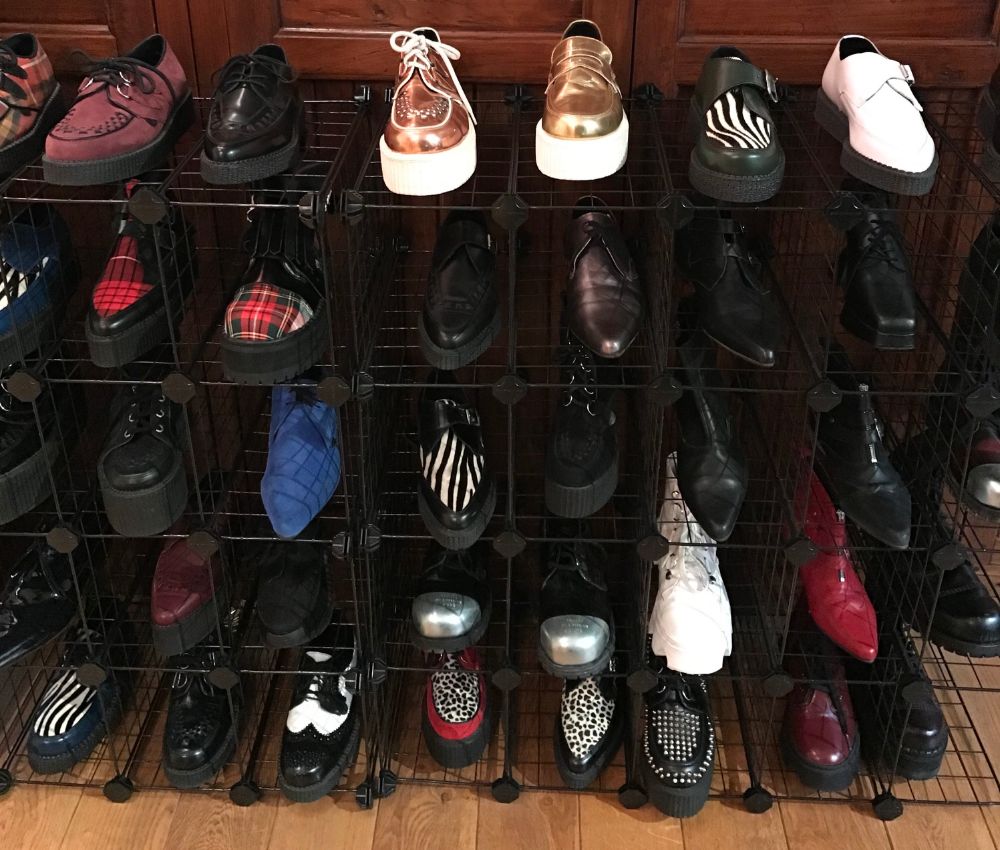 This post was written by Viktoria and Vasudha who are currently doing their Foundation Fashion & Personal Styling Diploma at London College of Style. You can keep up with their style journeys on Instagram: @viktoria.thestoryofstyle and @thevasudhalabel
First Imperssions
Our rainy gloomy Thursday suddenly brightened up as soon as we stepped into the colourful and chic POP press event. This was our first experience at any press event of this kind. As soon as we entered we were pleasantly surprised to see the most gorgeous collection of some of the finest designers from all over the globe. We were given a tour of the entire collection and a brief about each designer. A few of them were sustainable designers while a few had some extremely extravagant pieces. The entire collection was a stylist's dream for a great editorial.
Malan Breton
The first selection of garments we came across was from a London based designer called Malan Breton. His collection was extremely flamboyant with some exquisite hand embroidered pieces. Most of the garments were glamorous evening wear with Swarovski detailing.
Editorial Styling
A Ukrainian designer called I Love Four Seasons surprised us with some brilliant pieces, which any editorial stylist would love to shoot.
Eco Heaven
There was a beautiful set of eco friendly outfits by several amazing designers who specialise in sustainable fashion. Kepaza who is based in Norway was one of them. The designer creates playful, feminine, edgy and strong clothes for women from all over the world. To make women feel empowered Kepaza uses geometrical shapes and lines to highlight their curves.
We also came across a beautiful collection of fur coats made from unwanted, damaged and vintage pieces by the brand called Nellies London. All their pieces were so gorgeous that it was impossible to say if they were made from unwanted materials. Again this was a brilliant new concept we learned.
Menswear
There was also a menswear designer called IXI Studio whose collection was very 70s and 80s inspired with some cool details and different designer techniques.
Accessories
We also discovered some beautiful hand crafted jewellery pieces by this designer called PK Bijoux. The pieces had a strong historical influence. The designer herself travelled across the world and put her experience into her masterpieces.
A work of art worn on your head is the best way to describe the creations of American hat designer Diana Cavagnaro. Her creations are worn and admired by many celebrities and socialites.
From Head to Toes
Authentic British subculture inspired brand Underground, who specialise in footwear for musicians, also had some cool pieces displayed.
A Day to Remember
Attending the press event of POP was a great way to learn about fabulous brands and socialise with experts from the industry, as the event was graced by a lot of stylists, photographers, bloggers and influencers. We took it as a great opportunity to make as many contacts as we could and share our instagram handles with a few photographers and influencers, who we hope to collaborate with in future. Overall it was a valuable opportunity and we would like to thank London College of Style for giving us this industry exposure which will most definitely benefit us in the future.