All Articles
National Asian Wedding Show
20 Nov
by
Joe Miller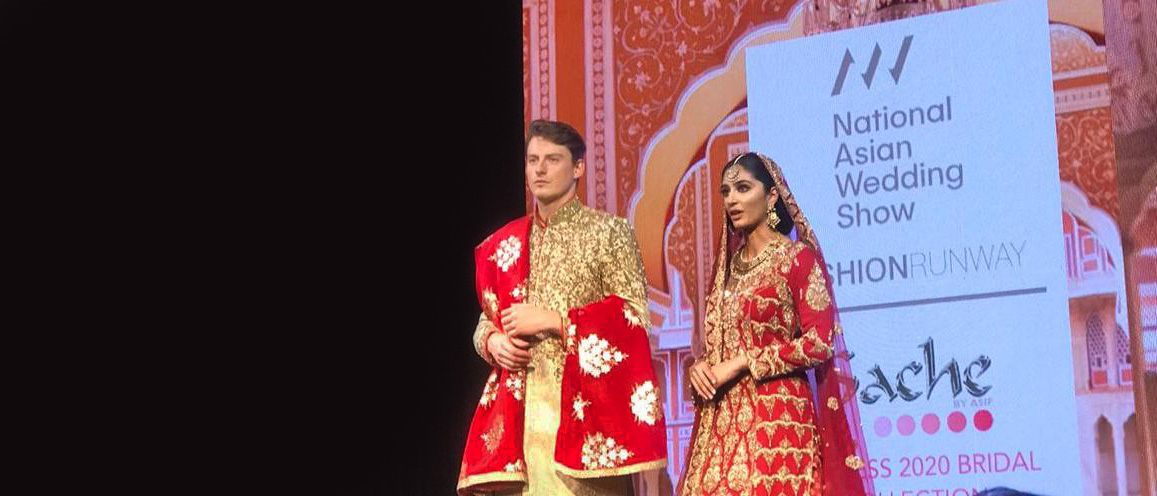 This article was written by Purvi Sancheti who is currently doing her Foundation Fashion & Personal Styling Diploma with LCS. For more updates, check out her Instagram @stylingsoulz
My name is Purvi Sancheti. I take pride in saying that I am a student & an enthusiast in the field of Fashion.
From being a fashion enthusiast to practicing and learning new fashion trends daily, I have truly fallen in love with this industry.
Moreover, *London College of Style* have enlightened me the most regarding the whereabouts of Fashion.
I recently got an opportunity to attend a National Asian Wedding Show in *Novotel West, London* , gracefully put together collection, varied silhouettes & design followed by an even more amazing exhibit of the designers' collection.
MANOJ MAKWANA
To name the designers that caught my attention, I would start with Manoj Makwana – we all know the power of a red Indian bridal dress. Also when it comes to constructing new silhouettes, Manoj Makwana's designs have done true justice to the theme. I am totally in awe of their bridal wear. It sure is trendy, traditional, royal and very chic in terms of the silhouette and should be every bride-to-be's go-to designer.
SACHE BY ASIF
Following the lead, I would like to throw my views on Sache by Asif.
It was modern, contemporary with a hint of Pakistani silhouette. The beautifully adorned pieces have a super glamorous & royal appeal to it. The collection was a perfect blend of modern and traditional standards in fashion.
REHANA BASEER
Putting forth my views lastly on the collection showcased by Rehana Baseer, the carefully thought out pieces in their collection gave a vision of intricacy in their embroidery and a modern silhouette design. The usage of feathers, ruffles and exaggerated silhouette gave it newness and boldness. The collection was overall a treat to watch and a feast to adorn.
I would like to conclude by saying that there is nothing like the smell of fresh pleats on the day of the fashion show.
Thank you again to London College of Style for this wonderful opportunity!