Interior Design
Q&A with Interior Design Tutor, Sabrina Panizza
29 Mar
by
Wendy Elsmore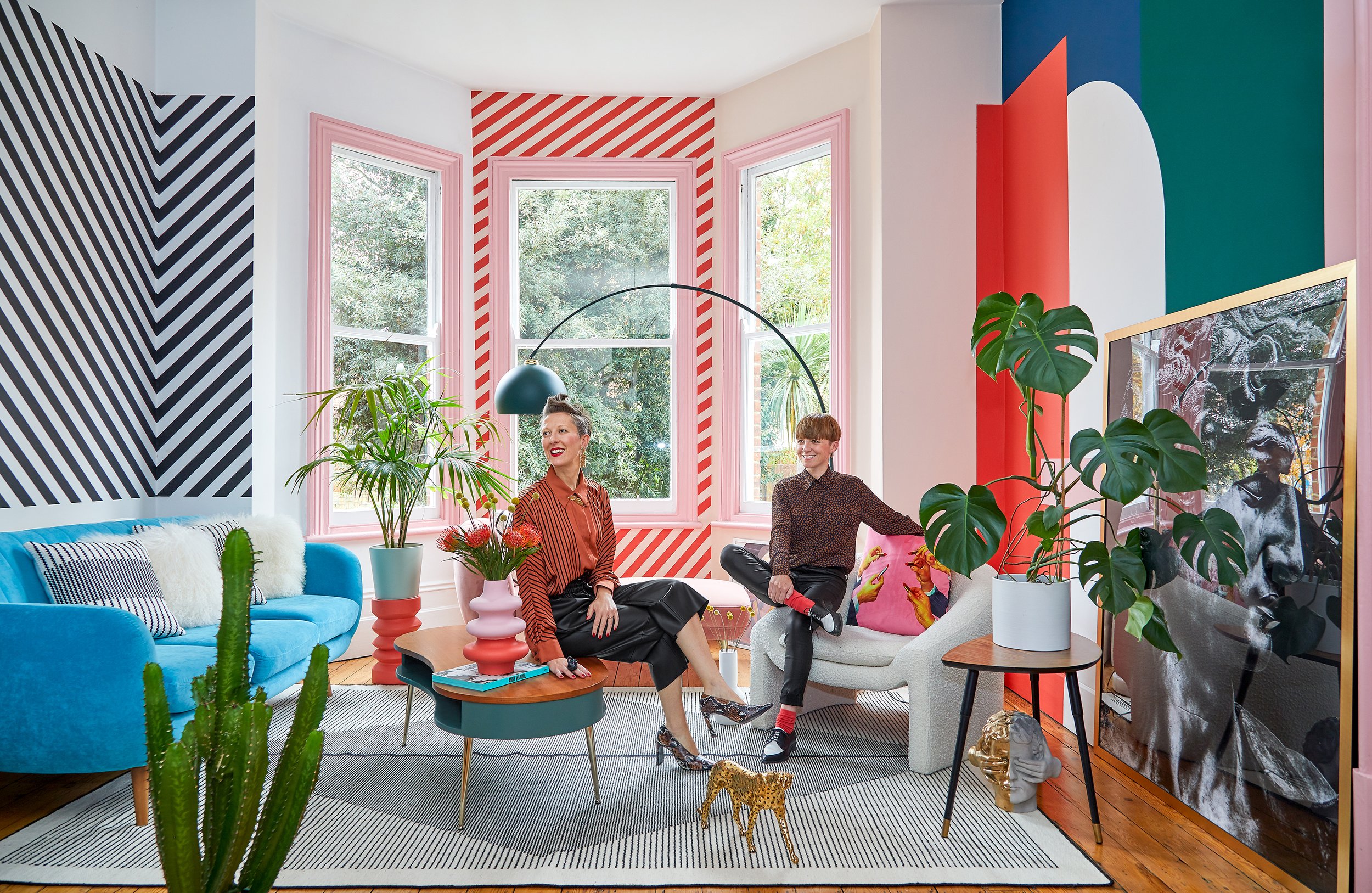 Interior design is not just about creating a space that feels welcoming and comfortable. It's an opportunity to show off your personality. Whether you're styling for business or home living spaces, interior designers help make sure that every detail comes together in perfect harmony with what makes YOU unique!
We are overjoyed to announce a new addition to our team of uber-talented tutors, Sabrina Panizza! Sabrina will be a key tutor for the Interior Design Online Diploma at LCS. Sabrina is a Co-founder and Director of PL. Studios.
In this post, we sit down with Sabrina as she explains why interior design has become so popular and has such a strong impact on our lives. Plus, we'll get Sabrina's advice on how to break into this wonderfully fulfilling and growing industry.
When did you know that Interior Design was the career path for you? 
I had always been fascinated by visual arts and the power of artistic expression, which led me to study Art History and Criticism at university, so I would say that my 'creative journey' started with art, then continued with collectable design (I worked for over three years at a design gallery specialising in collectable historical and contemporary design) and went on with fashion and personal styling, and the 'discovery' of the incredible power of colours (thanks to the LCS colour analysis training course!).
All these elements of the journey added to a passion for style in a broad sense and an eye for colours and patterns, which led me to pursue a career in Interior design. It felt like the combination of everything that excited me. I can't remember a particular moment when I decided to retrain as an Interior Designer; it happened quite naturally, and I guess it was the culmination of my personal exploration within the beautiful world of creative expression.
How has working in Interior Design influenced your life?
I basically live and breathe interior design now! Since I launched PL Studio together with my partner, I have been dedicating all my time to growing our business and continuing to develop my skills, so my life has definitely changed, for the better! I almost see the world through different eyes now, I am always looking for inspiration for our projects everywhere and seize every opportunity that life offers. A lot of challenges, but most importantly, a lot of excitement!
What skills does someone interested in Interior Design need to have to be successful?
A creative vision is paramount; specific skills can be developed, however, what takes an Interior Designer a step further is their vision, and their ability to use their inspiration and intuition to create extraordinary spaces. The ability to listen to a brief is also incredibly important, as it is just by fully understanding the clients' requirements and listening to their needs that a designer can create a perfectly functional space, that reflects their client's personality. Having a curious mind is also crucial; inspiration can come from anything in life, so being attentive and sensitive to what surrounds us can really help to develop our creativity and be successful Interior Designers.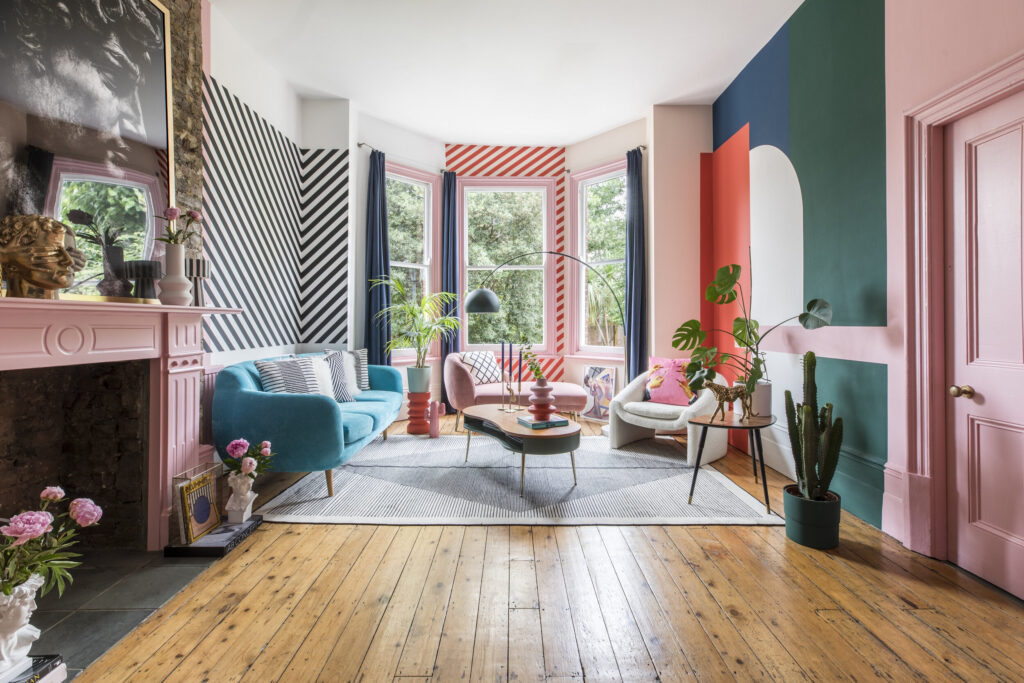 Besides some professional training, are there any other tools one might need to accelerate their career?
Different types of drawings and visualisation tools are very important as they allow designers to express their creative vision in the most effective and clear way, so I would definitely recommend investing in these to try and find which medium works best for you. Start small with a paper and pencil and write or draw whenever you feel inspired then work upwards from there, visualisation is key when designing and curating as it helps transform simple ideas into reality.
How can someone with a qualification in Interior Design get their first client? 
There are a few useful and interesting platforms on the market, such as 'Design for Me', that have been developed to bring homeowners, designers, and architects together. This could be a relatively easy way to get a first client and start building a portfolio. Social media is also a very useful tool and, if used strategically, can really help get people excited about your business, break the ice, and find your first client.
What does a typical day as an Interior Designer look like for you? 
It really depends on the phase that the projects are at, but most days include a lot of research to create mood boards and colour schemes, review calls with clients and presentations, and visits to suppliers to explore new materials and discover new pieces of furniture.
There is a lot of drawing as well, which is such an important phase – from floor plans through to 3D visualisation, this is when projects take shape. Site visits are also an exciting part of the job as they give the opportunity to see creative ideas become reality. Every day is different and, despite the challenges, always filled with enthusiasm!
How can taking this course at LCS help a student get into the industry? 
Students will gain a comprehensive knowledge of the interior design world, which means they will be ready to explore the endless opportunities that the industry offers. Live project briefs will help students prepare for work in the industry by having guided support whilst gaining experience of how a real industry brief would look!
"After taking this course, aspiring designers will be definitely fully equipped with the right tools and experience to succeed!"
We would like to thank Sabrina for answering our questions and sharing her thoughts with us!
We hope you found this post interesting and informative and welcome all budding designers to get in touch to find out more about our Interior Design Advanced Diploma in London or our Interior Design Online Diploma. Otherwise, feel free to check out our other courses and qualifications to pique your creative interest.