All Articles
How to attend London Fashion Week this September 2022!
7 Sep
by
Dan Blake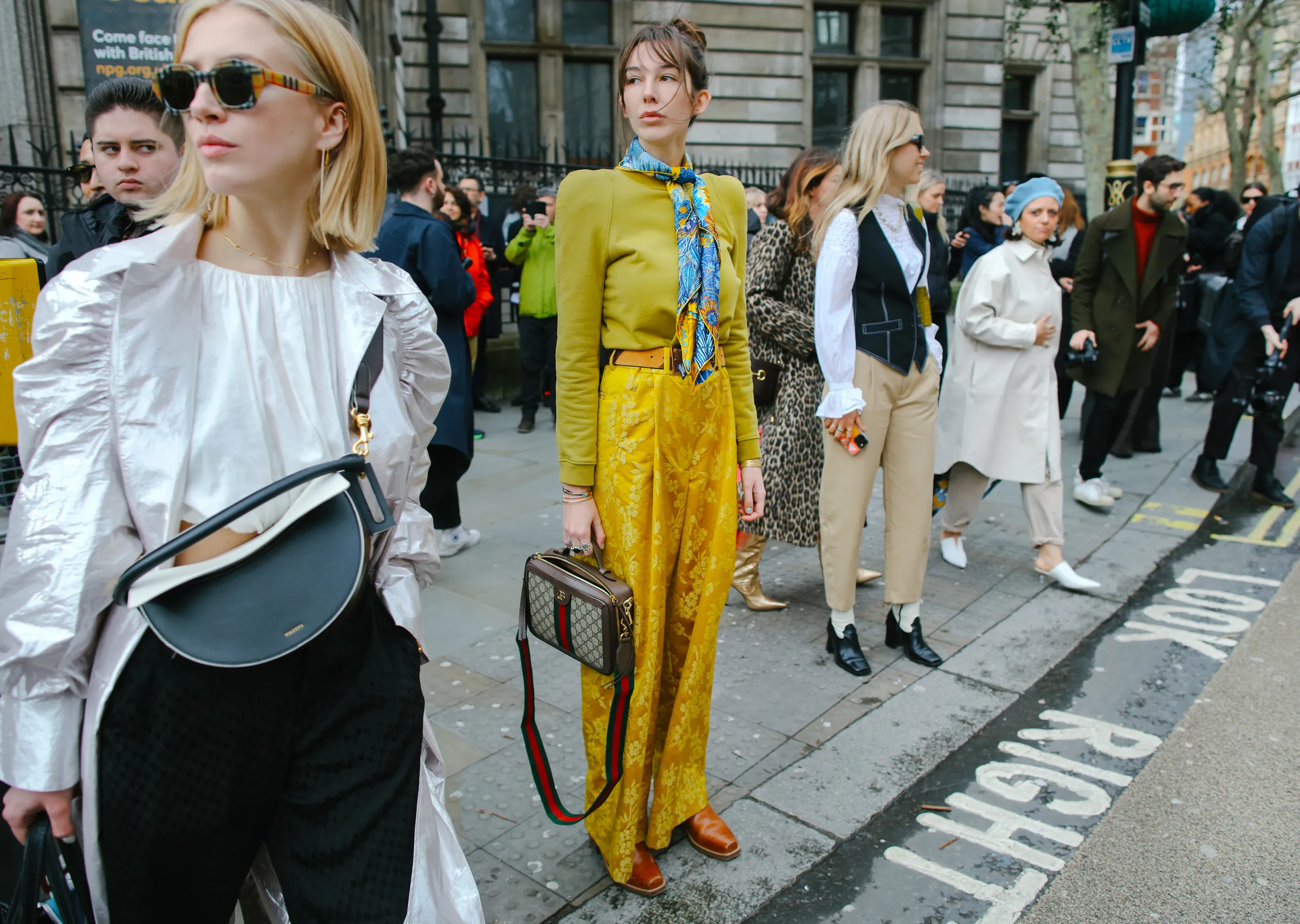 Ever wanted to attend London Fashion Week but don't know how to get genuine tickets to top designer shows? Read on…..
The London College of Style has been appearing at London Fashion Week since our very opening, well over a decade ago, and September of 2022 is no exception. That's right, post-lockdown we're back in the FROW, securing you opportunities to attend in-person designer shows usually only attended by very established fashion peeps. 
The best way to attend LFW with us this September 2022 is to sign up for our fashion & personal styling foundation training, our fashion & personal styling advanced training, or our fashion photography courses which guarantee you insider access usually reserved exclusively for industry insiders. Course places are limited so don't miss them. 
Sign up today! 
Top Tips for attending LFW in STYLE!
1. Style It Up for Public Profile
LFW is your opportunity to be seen by industry insiders. Rather than striving for Insta likes or TikTok popularity, perhaps consider your public profile for prospective employers and contacts. Employers check out socials more and more these days. A few tastefully curated posts showing your participation will win you points. So dress the part and show you're involved.
2. Have a Voice
Posting on socials allows you to share value and opinions. Beyond "look at me I'm here" share your voice, thoughts and opinions. Did you spot any trends? What did you think of the show? What styles or colour palettes are emerging? Network, mingle and link in!
3. Download the Schedule
Access the schedule of designer shows beforehand from the British Fashion Council here. If you're unsure of some of the designers, research their previous collections and follow them on insta.
4. Take Breaks in Style
There are often gaps between shows. If you're lucky enough to see multiple shows, take a break in style and enjoy a glass of fizz. When fashion shows are hosted in Sommerset House, a favourite insider spot is the Radio Rooftop Bar on the Strand opposite the event. Although LFW hosting can change venues from season to season. Radio Rooftop has north and south-facing views over central London and the Thames, St Paul's, Big Ben and London Eye, so lots of social media and selfie backdrop potential for pics there too – not to mention the cocktails! 336-337 Strand WC2R 1HA; radiorooftop.com
5. Cease the Potential!
It's so easy to get swept up in fashion week glam without seizing opportunities. Remember every contact you meet may be a collaborator or potential client – not to mention like-minded pals for life!
Of course, the point of attending fashion weeks is to gain inspiration and insight into trends and designers for the coming season and to fuel your passion, but there are also plenty of opportunities to be had. Be prepared to network and take down industry contacts. See the potential in every new relationship! 
LCS gives you access to shows and behind-the-scenes and we train all LCS fashion talent to network straight away. So what must you do? Pick up press information from seats of PR, hobnob and be prepared to befriend!
Bonus tip:
Read this LCS blog on '5 Tips to Make the Most of London Fashion Week' by LCS tutor and influencer, Tatjana Apukatina.
Want to know more about studying at London College of Style this September and how you can attend LFW with us? – Speak to Us!
If you're considering studying fashion with LCS and have questions about training with us this September drop us a line!
Simply email enquiries@londoncollegeofstyle.com and request a callback. Or our lines are open Monday to Friday from 9am – 5pm, on +44 (0)2030 969966.