All Articles
Yufash Press Day
4 May
by
Joe Miller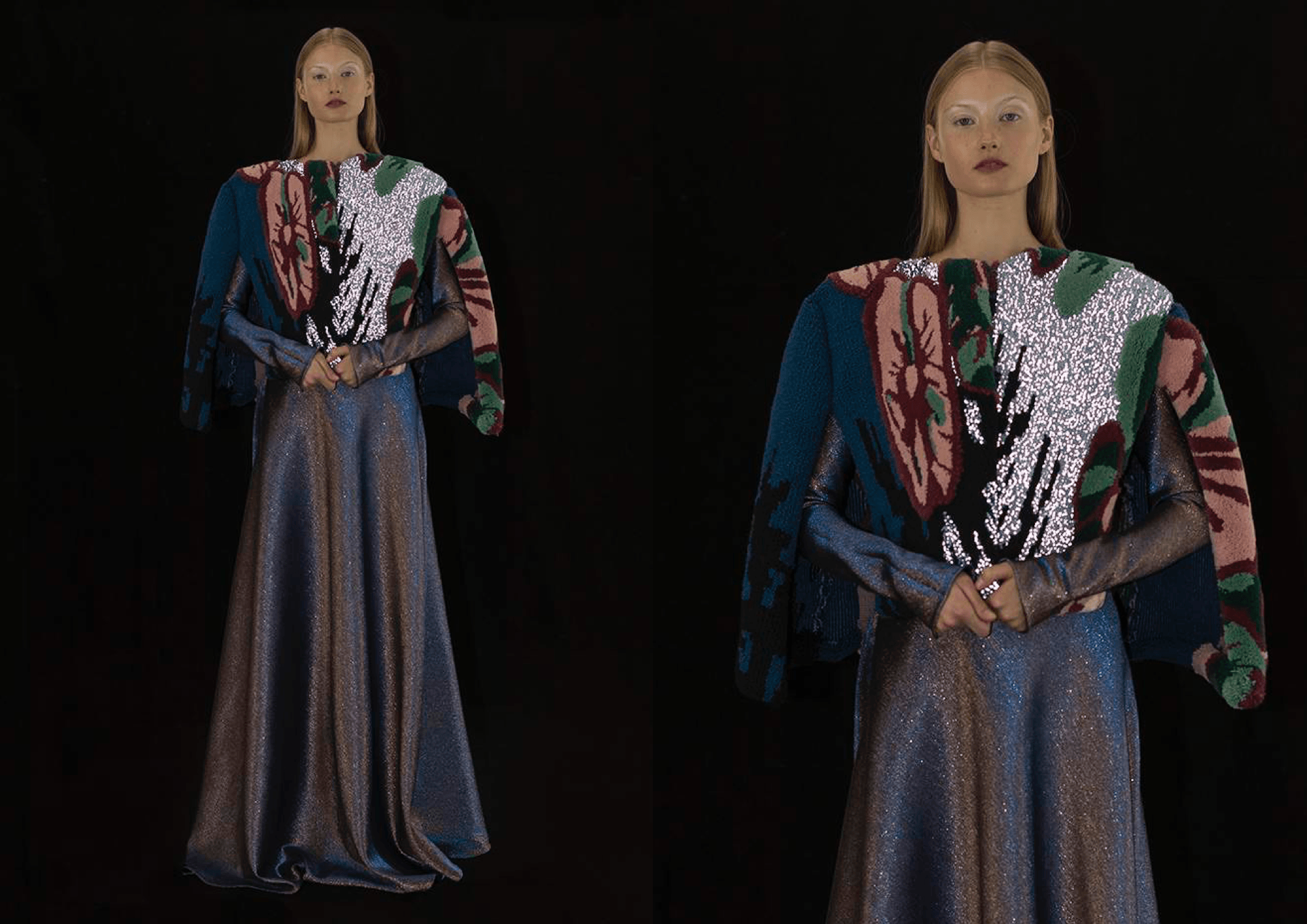 Don't we always dream of having our clothes glow in pictures, and yet look glamorous and detailed in person? Yufash has turned that dream into reality.
The Techlander collection by Yufash is constructed with wool fabric and integrated light responsive fibres, which is how this light reflective design is made visible using flash photography. Conversely, you can't deny the clear artistic expression by the designer Kadri who has taken inspiration from the arctic, and incorporated futuristic and artistic shapes, while using monochrome crisp colours.
Launched in 2015, Yufash is a fashion-forward luxury womenswear brand, that targets sophisticated rebels who explore and express their creativity and style. The clothes are worn on fashionable celebrities like Little Mix, Rosie Day, and made an unforgettable appearance on Billie Lourd in Fox Channel Hit Series "Scream Queens"
On Tuesday We had the privilege not only to preview and touch the collection, but also to try on this future-wear ourselves. Sonia felt like a million pounds in the sheer ivory gown embellished with light reflective fringing on her sleeves. Tamanna looked powerful and strong in the exaggerated shoulder cape coat. Jeera was wearing a bias cut silk dress that did wonders for her figure and femininity and paired with the light responsive customised brooch, Salsa had the most fun trying on pieces from the racks, as she could identify with the eccentricities of the design.
Staying true to their dedication to sustainable fashion, they have developed techniques to ensure there is no wastage of textiles, from cutting during the design phase, to producing the final piece. While production makes use of ecologically sourced wool from New Zealand, the pieces themselves are locally made.
It is inspiring to see how the brand has incorporated technology in a tasteful way to further the design and ethics and sustainability of the fashion industry. We are looking forward to more developments from the brand in the future.
This article was written by LCS Students Jeera Abdulah and Salsabila Aletha Sari. The photography credit goes to Tamanna Chugani and Sonia Showers.
Follow their styling journey on Instagram: @jeeradoesfashion, @tamanna_chugani, salsa, @soniavero_styles