All Articles
Urban Veda New Product Launch Event
9 Oct
by
Joe Miller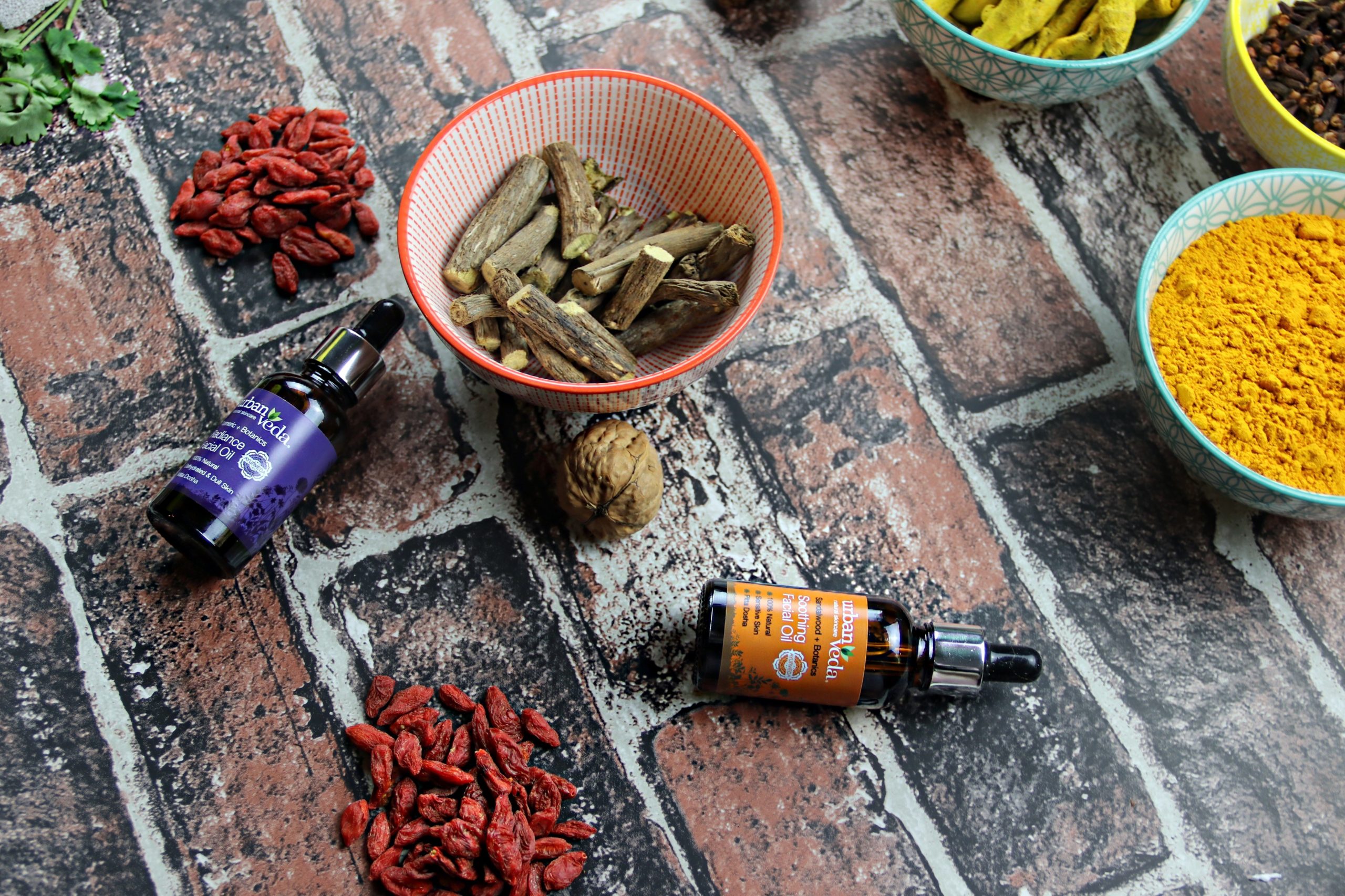 Urban Veda Natural Skincare #Letyourskinbreath
It's Friday, the beginning of October and beautiful fall weather outside here in London. Perfect for sitting at a wonderful Cafe and sipping a fancy caramel coconut milk latte and chatting with your girl about the newest trends. Well not for me, at least not today. It's a new day full of hustle and new opportunities. Today's to do list is as big as always. Even me, being on crutches and in pain doesn't stop me from running around trough London. Uber and the tube makes it possible.
After having a photo shoot, running to a meeting with Editorial Stylist Rosie BM, and the rest of the team, to discuss a editorial shoot for Atlas Magazine, arranged by the wonderful London College of Style, and returning clothes. A view tube stops later, I finally arrived, one crutch in my right hand and a big handbag in my left, in Soho on my way to this beauty influencer event in 100 Wardour St, a swanky, multipurpose venue with a stylish, all-day lounge & eatery, plus a downstairs dance club, the way google describes it. I would just say, in a typical fancy Soho lounge.
Finding Your Dosha
What's your dosha?
I get asked, after I submitted my personal details.
I'm very much into beauty products, even though I don't have much time. I tried my best, but I couldn't answer this question for sure.
Ayurveda states there are three main body types, known as 'doshas', these are Vata, Pitta and Kapha. These doshas express everything about us, from our skin type and physical characteristics, to our health and personality traits. Ayurveda's holistic health and wellbeing system is based on the therapeutic properties of plants.
After I filled out the form, it turned out that I'm a Vata in the moment, since it's starting to get cold and my skin turns a little dry.
Vata is defined in Ayurvedic literature by the elements of air and is the principle of movement. Vata types are slim, creative and full of vitality, signifying energy and movement. They are enthusiastic and sensitive, imaginative and impulsive. The dosha that is most likely to fall out of balance. And these elemental effects result in dry and dull Vata skin, so the most part of a Vata skincare regime is moisturising.
I also got more information about my skin, effects of stress and the diet I should follow. If you want to find out what your Dosha is then go to https://www.urbanveda.com/gb/your-dosha/.
This helps you to get more information about your skin and the right products specialist for you to start treating your skin according to your skin type.
Natural Skincare Products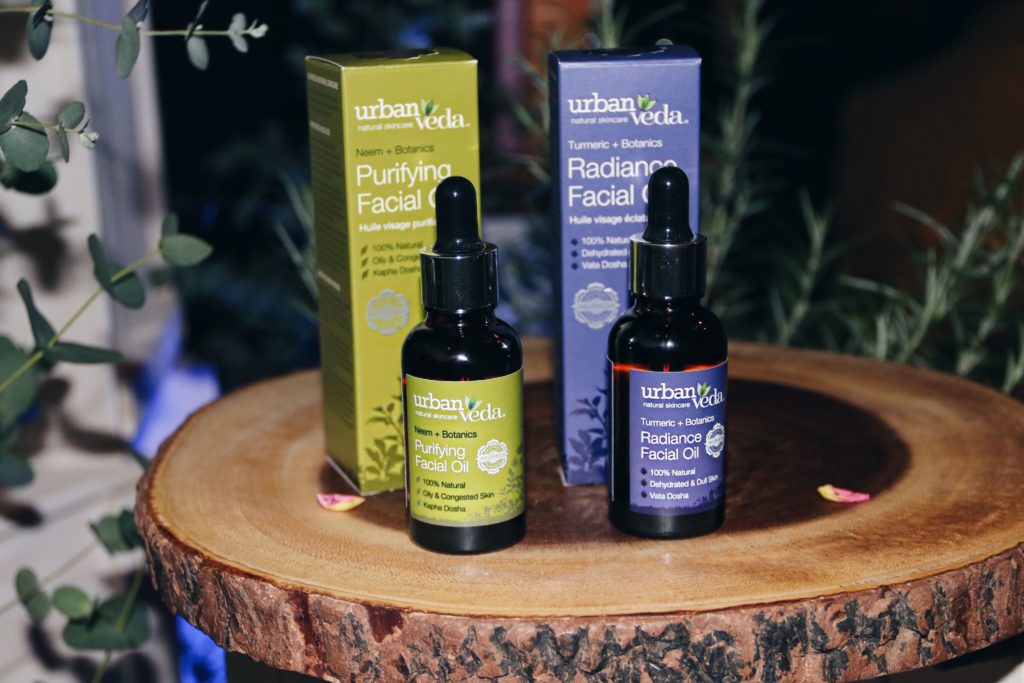 I'm always changing my skincare routine when it starts getting colder so I was looking for some new products, especially facial Oils. And basically that's what the launch party was all about, to introduce the new facial oils.
I got to try all the beautiful products. But the big Star was of course the new Turmeric + Botanics Radiance Facial Oil.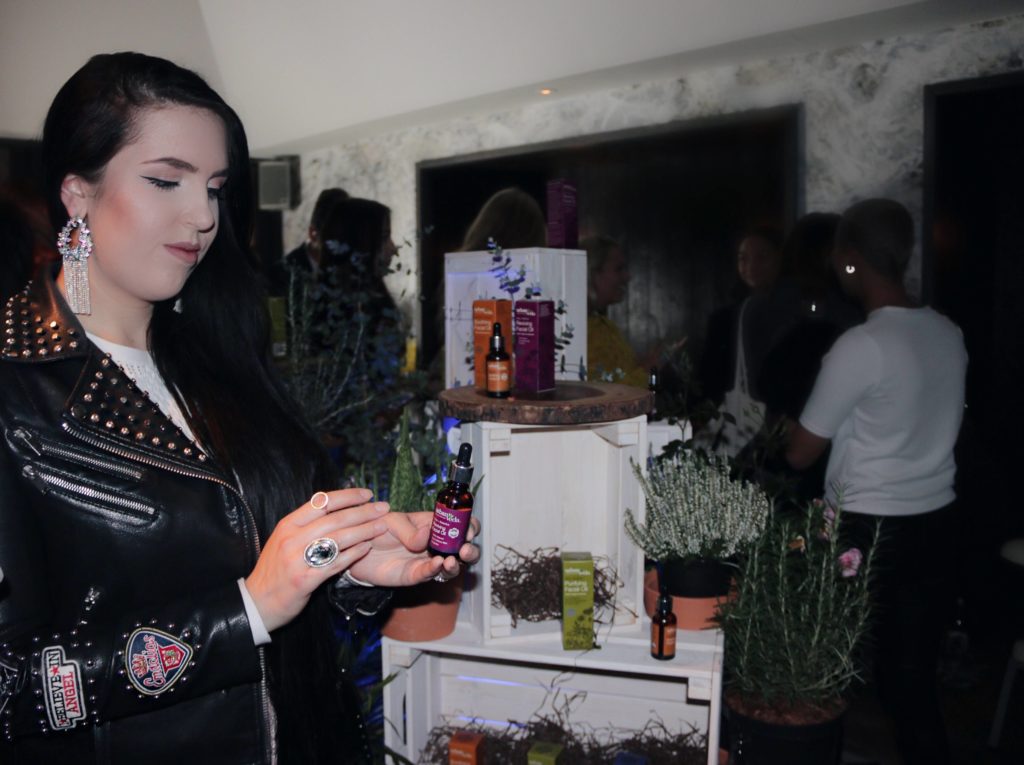 Full of organic and natural ingredients and based on the therapeutic properties of plants, this facial oil is for dehydrated & dull skin for the Vata dosha.
And let me tell you *attention, unfortunately not sponsored*, this facial oil is amazing! I'm very picky with creams and facial oils because they usually tend to leave like a oily thin film on top of your skin but not this product.
I tried it couple of times now and it leaves my skin smooth and hydrated. It doesn't feel oily at all and after applying my foundation, my skin looks more flawless and natural.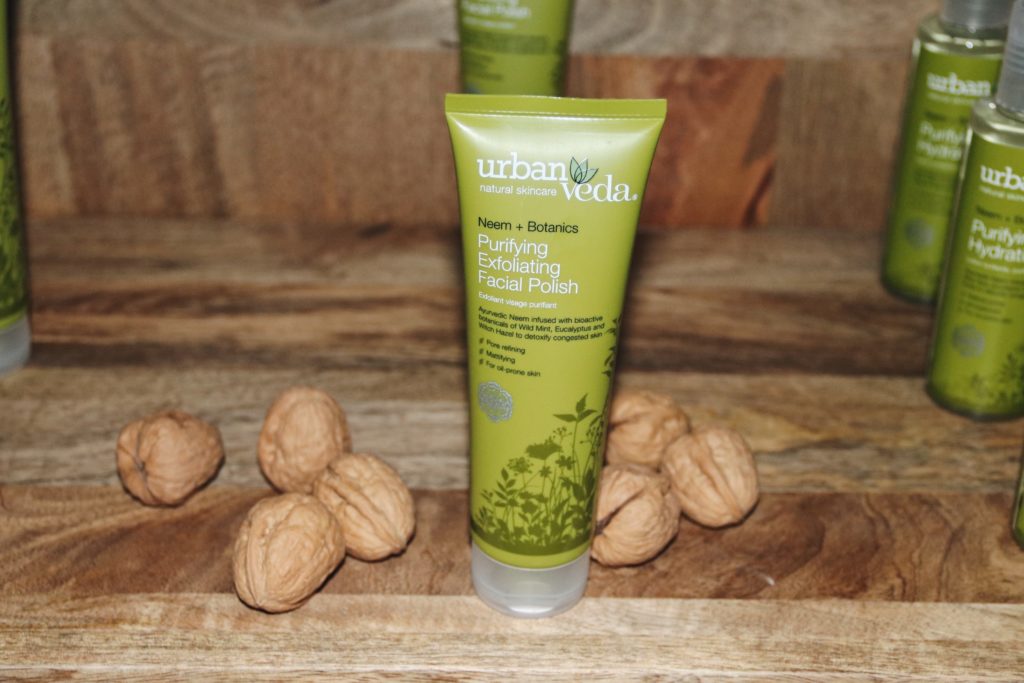 The Perks
The event was a lot of fun. And I really felt taken care of by the whole Urban Veda team. Grabbing a view drinks, talking to a lot of great influencera, most of them beauty bloggers, taking amazing photos, especially at the flatlay setup, tasting some delicious appetizers, and getting a wonderful professional massage, were the highlights of the evening. Oh and you could've get a henna tattoo as well!
Later on they played a wonderful video and explained what Urban Veda is all about.
Everybody received a goody bag with full size skin care products according their dosha including some healthy treats like green tea and spirulina powder.
Everything You Need To Know About Urban Veda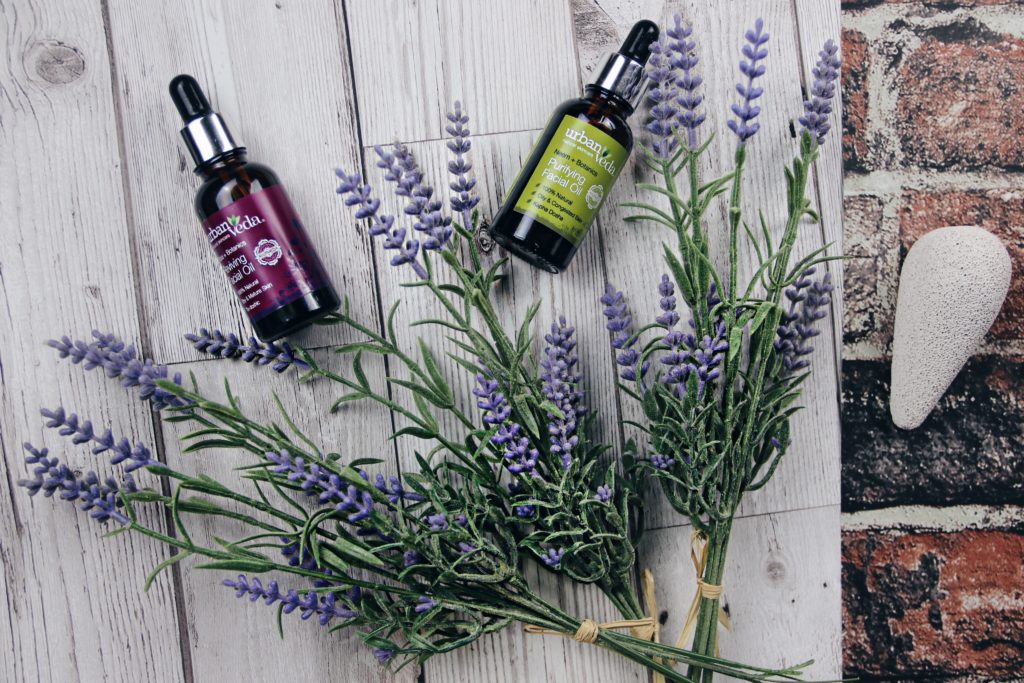 The Urban Veda range has been formulated using natural ingredients and the principles of Ayurveda in a relevant way for 21st century skin care complaints to 'pollution proof' skin leaving it less vulnerable to the environment.
Brimming with plants rich in vitamins, antioxidants, essential fatty acids and phytonutrients, their products are uniquely formulated to help maintain skin's natural balance.
All Urban Veda products are free from Genetically Modified ingredients, and none contain parabens, artificial colours or Sodium Lauryl Sulphate (SLS).
All packages are recyclable. "Recycling is like Karma, what goes around comes around". They're also cruelty free and their products are certified as 'vegan' by the Vegetarian Society. Honestly, there is nothing more you could expect from your skincare range.
Thank you for having me Urban Veda! @urbanveda

Have you tried anything from Urban Veda?
If not you should but first take the questionnaire and let me know what your 'dosha' is!
Anastasia is a student at London College of Style. Follow her Instagram at @ana.sta.sia