All Articles
YOU People Launch Event
1 Dec
by
Joe Miller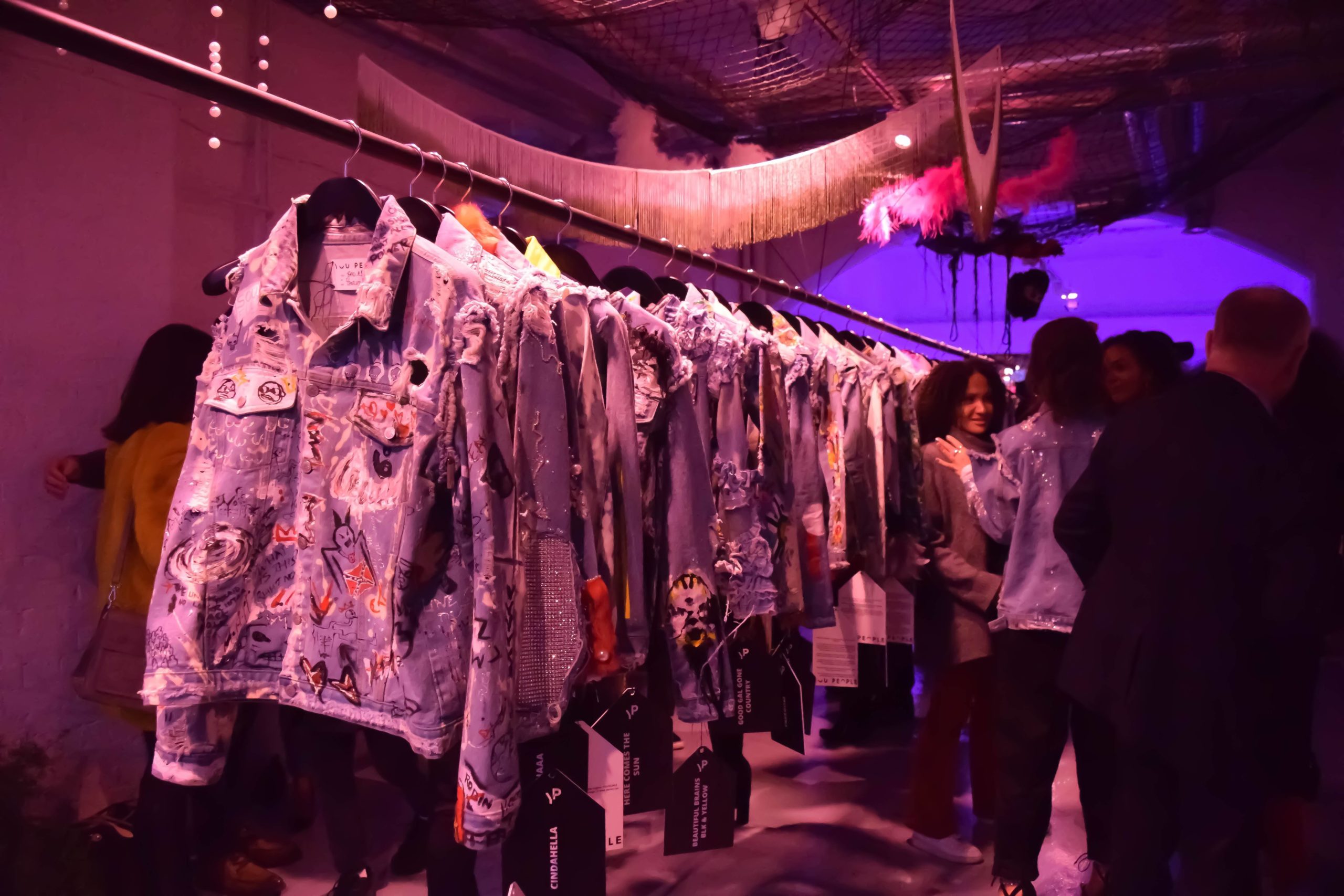 PEOPLE ARE PEOPLE
We are brought into this world to do one thing only, exercise the freedom to be ourselves. It is a unique blend of genetics and experience that make us who we are. And that is beautiful. However, you people, me people, us, people, have got one or two things in common, we all have a heart, one set of lungs, a mystery mind and a denim jacket. The matrix of all jackets, there, hanging in the solitude of our wardrobes. Waiting to be worn so it can tell the world who we are, as individuals and later, as people.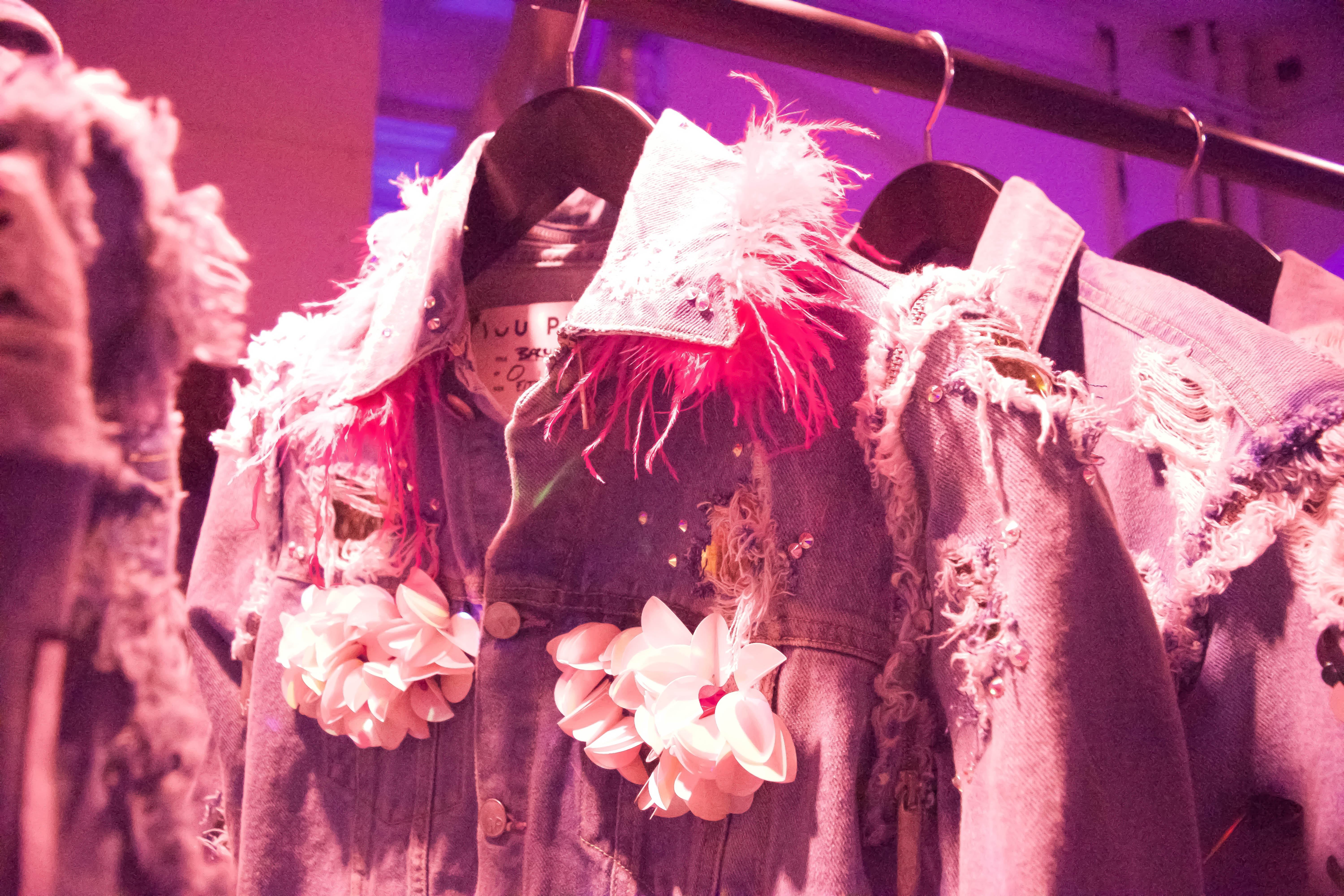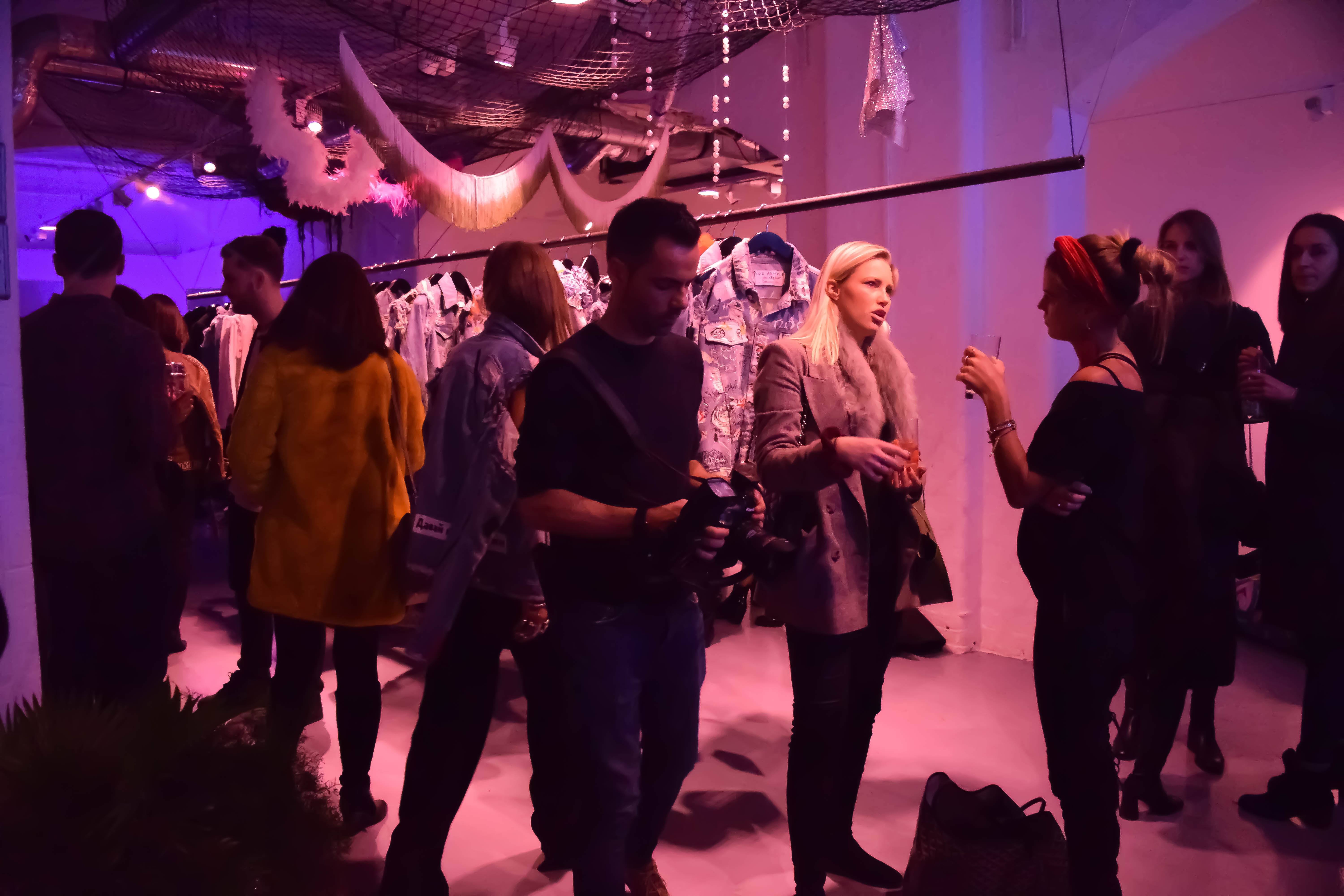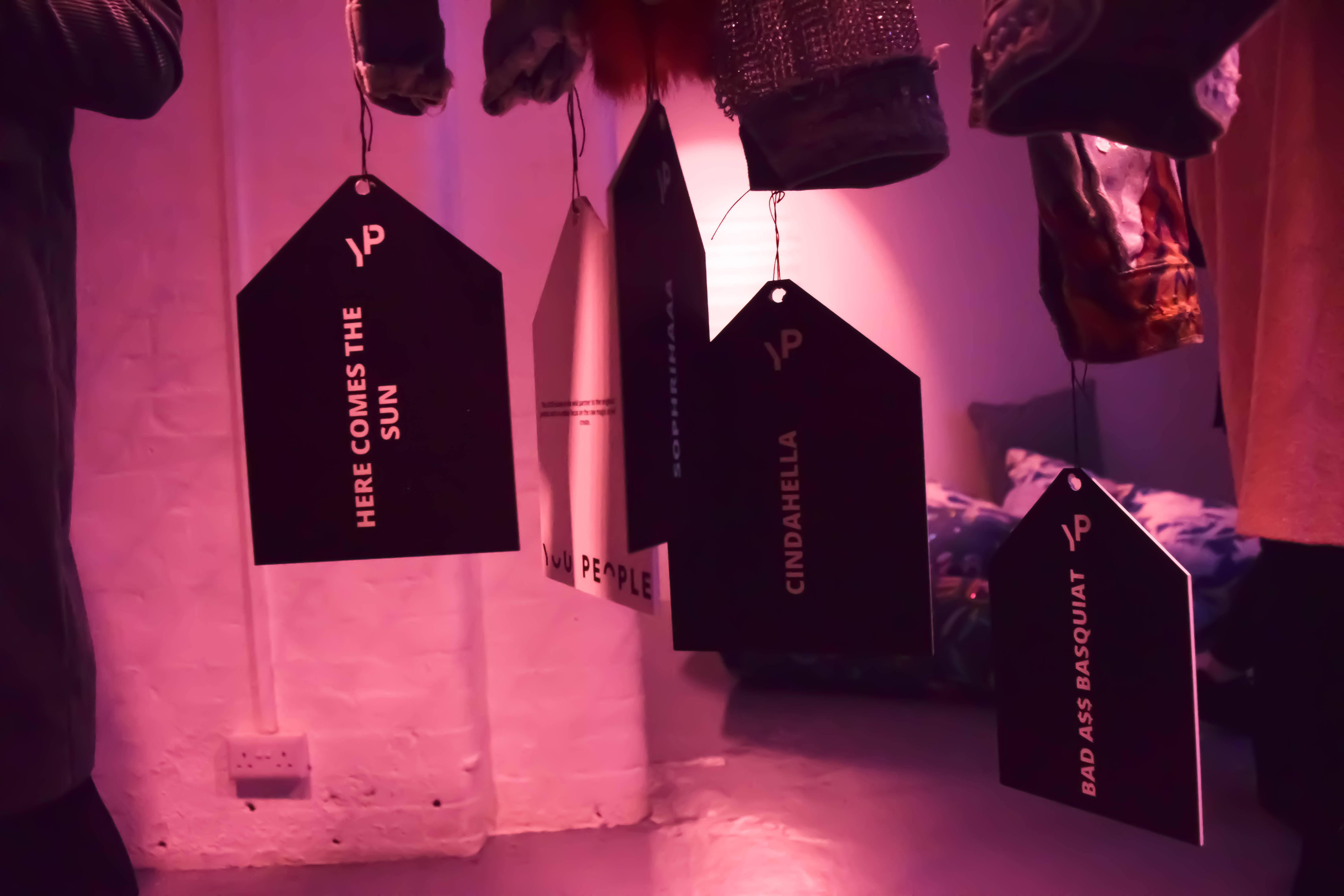 WHERE WORLDS COLLIDE
Art school graduate and responsible for years of fabulousness at Nothing Hill Carnival with her original costume creations, Emmy Dayal, is a triracial visionary and no stranger to colliding energies with unique fashion making. Her collection is a denim celebration. Soho style.
So why is that savvy denim jacket of ours, the one and only able to survive through heaven and Whitechapel as well as our bipolar English weather, shouldn't say a thing or two about us. YP don't see why not. And here we are.
Here we are gin and toniquin, cheering the Dj, blind flashed by teen style icon Tallia Storm of paparazzi, inside of what it could be to any fashion geek out there (or in here), a dream wardrobe. Touching art, talking art, wearing art, now hanging pompously from the rail to tell us story.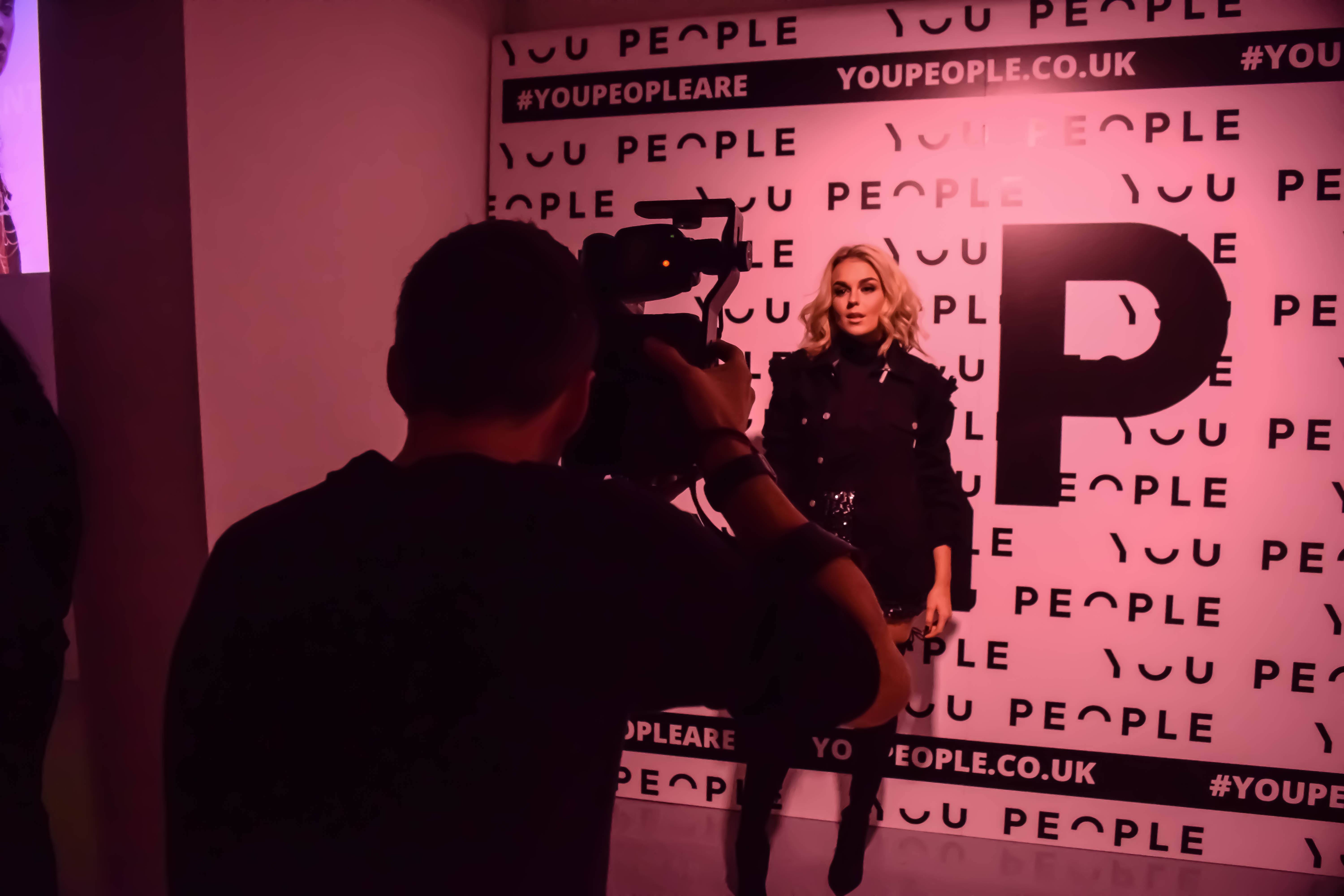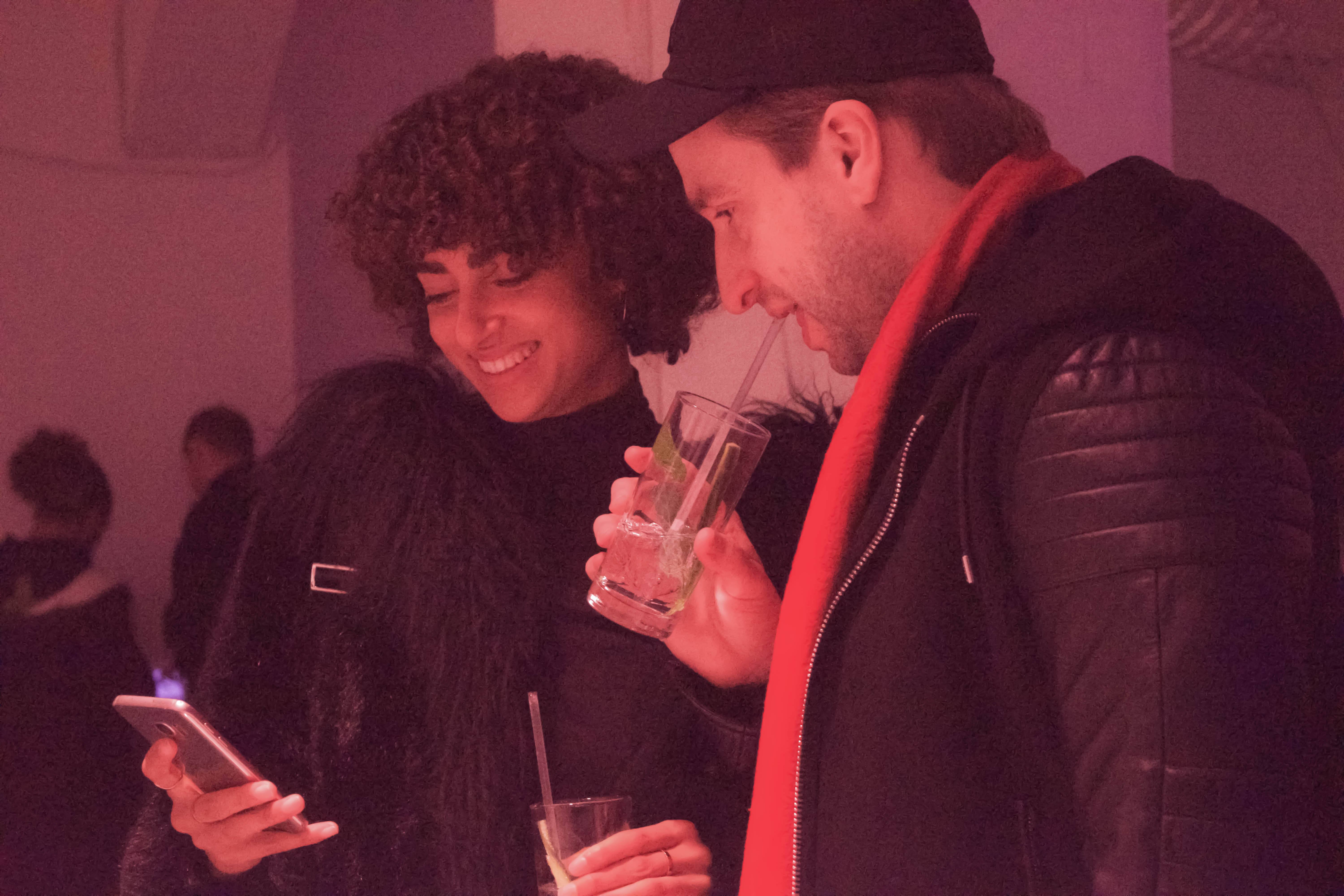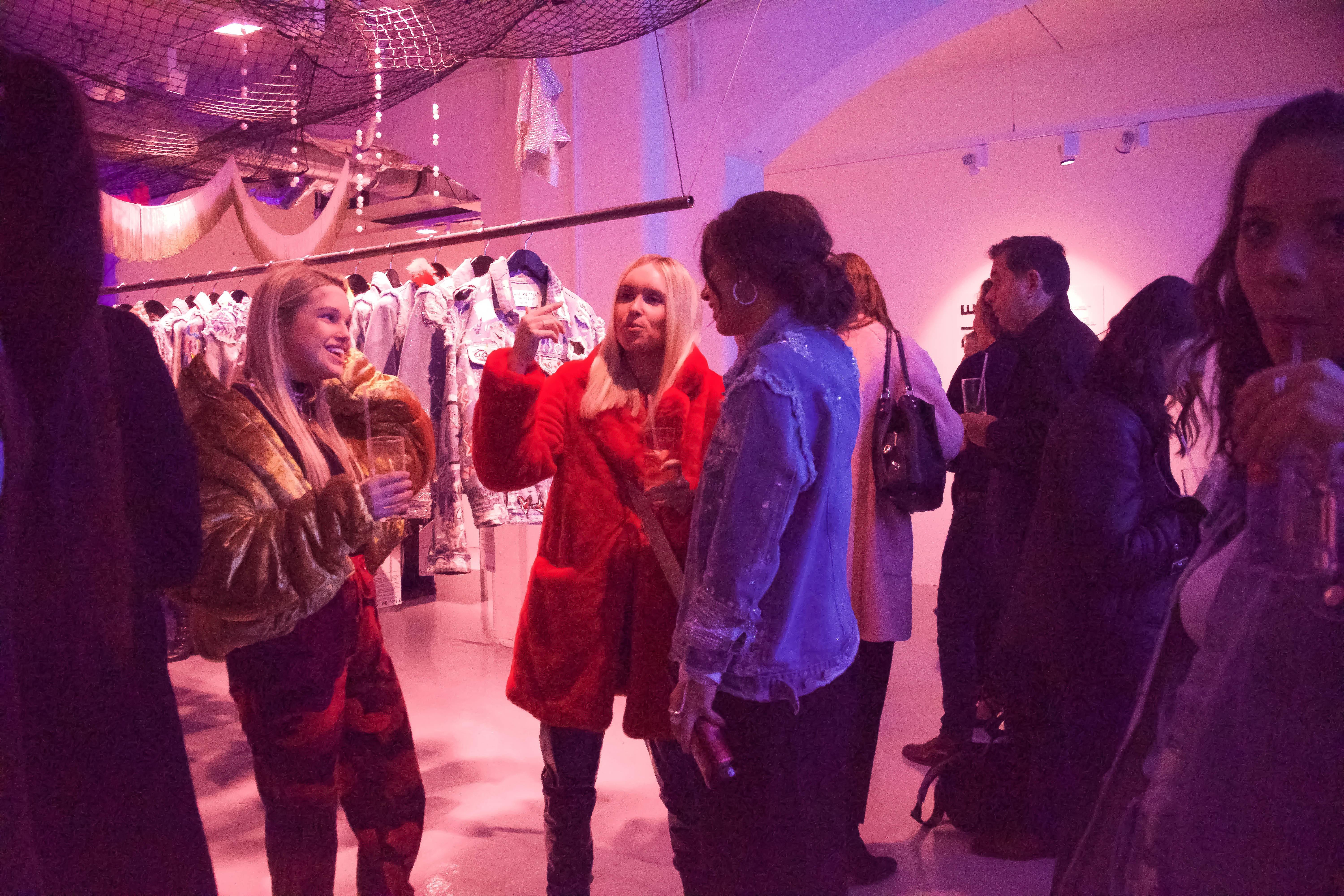 FOR MIND BLOWERS
Stories like BEAUTIFUL BRAINS were particularly moving:
"BEAUTIFUL BRAINS is a very personal and important concept for YOU PEOPLE. It is based upon an awareness for mental health and the beauty that mental health sufferers (Soldiers) attain. They may not think or feel in ways that traditional society claim as the norm; yet we all know miracles and genius' are created outside the status quo." – YP
It is the revolution of paint splatters and earthy hues, emotionally documented over trashed baby blue denim. BEAUTIFUL BRAINS ecounters when the jacket stops being ordinary denim gear and we begin to wear a cause. It is a fighter's badge in the endless pursuit of happiness.
YP – "We want to encourage conversation around mental health and promote emotional hygiene throughout all sexes, ages and races."
Gratitude is beyond thankfulness. It is an ongoing action. And human nature is kind. 5% of all YP profits goes to different charities related to each jacket's leitmotif. In the case of BEAUTIFUL BRAINS, money is donated to the mental health charity MIND. Over 70 years, the leading association for mental health in England and Wales.
The WORLD has gone HAS
HASWORLD x YOUPEOPLE Limited Edition piece
Revealed OCT '17
Acrilyc + Spray Paint Technique
The pièce of résistance was Hasworld's envision of a Londoner's apocalypse. It reminded me a bit with musicality that Gary Jules, Mad World feeling: "All around me are familiar faces, worn out places, worn out faces…" – In words of the artist himself, – "if you look at the back of the jacket you can see, there's lots of characters packed together. These characters are called phantoms, they resemble us, humans in the spirit form. They looked distressed and want to break out of the box. This reminds me of how we are in today's society. Feeling cramped and claustrophobic in busy London. So for me, my inspiration to create the piece stemmed from social anxiety and wanting to break free from the hustle and bustle and enter a place of serenity."
Basically my everyday thoughts 07:35 on central line. Trying to squeeze its human existence with a luggage packed full of designer wear in one hand and my camera tripod on the other – rushing to the next editorial shoot. Feeling like a tourist on my skin, gone, late, anxious, cramped and possibly Chinese. But you can't love London until you hate it, and for everything else, we got art expression don't we? Oh, and if everything else fails, we've also got a Has denim jacket.
You can enter the phantom https://www.hasworld.com/ or see Hasworld's in its fullest manifestation by strolling down Brick Lane and staring at Shoreditch's coolest walls, where his work is part of our East London subculture.
I want to thank @youpeoplelondon for having me. YOUPEOPLE are sick.
For custom designs: https://youpeople.co.uk/custom to build your own personal YOUPEOPLE jacket!
For inspiration: https://youpeople.co.uk/inspiration
Kay Altamira x
Kay is a student of London College of Style – you can follow her adventures on fashacha.co.uk or on Instagram under @kayaltamira