Advanced
OLIVER BROWN BESPOKE LAUNCH
14 Oct
by
Joe Miller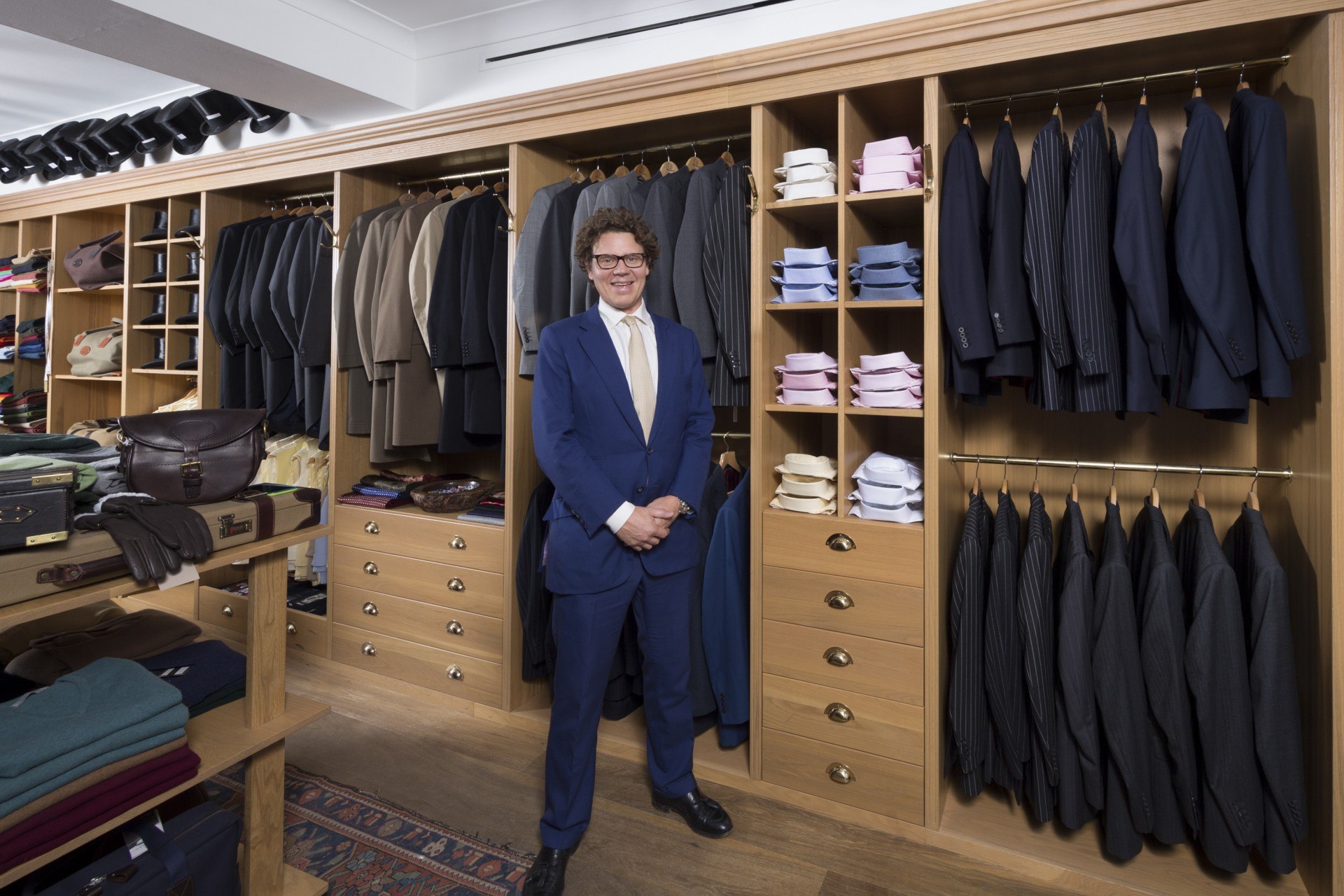 The star of the evening was definitely the new bespoke and formalwear department introduced in summer 2017 at the Oliver Brown flagship store in Chelsea. Oliver Brown is a menswear boutique providing ready-to-wear collections, bespoke tailoring as well as formalwear hire services.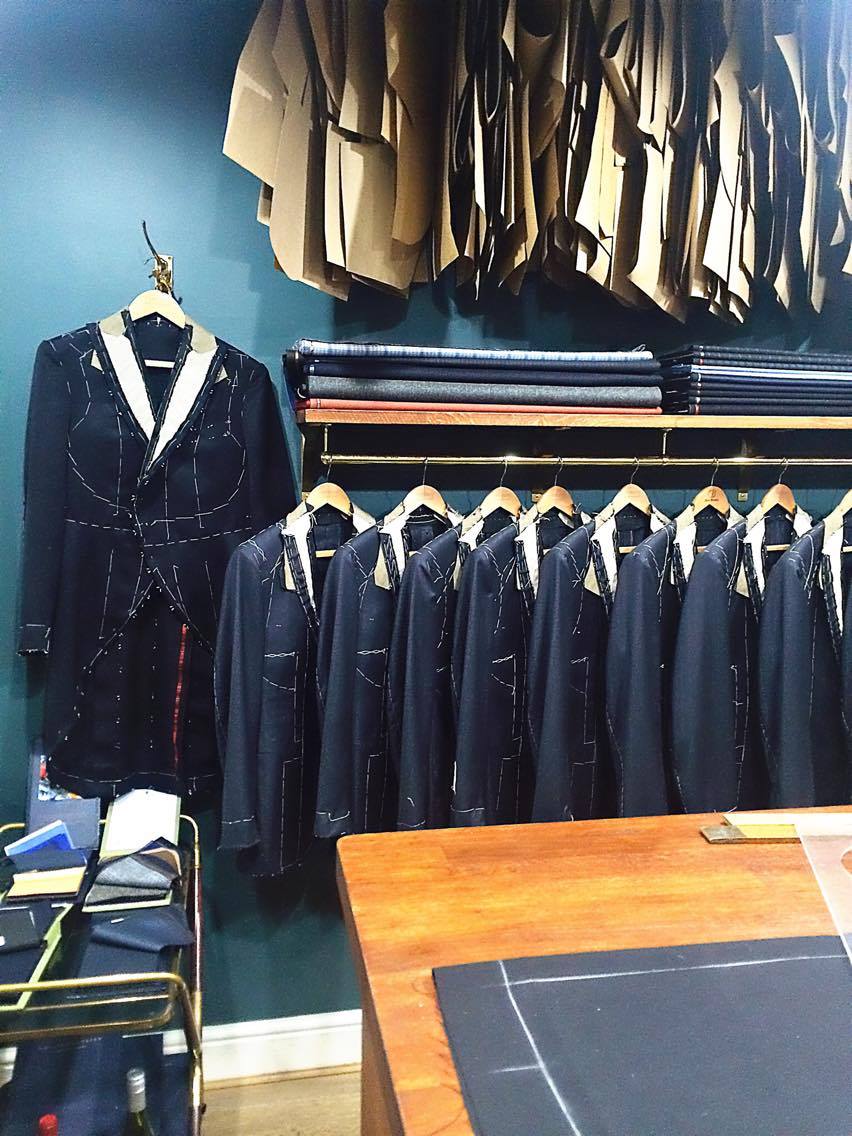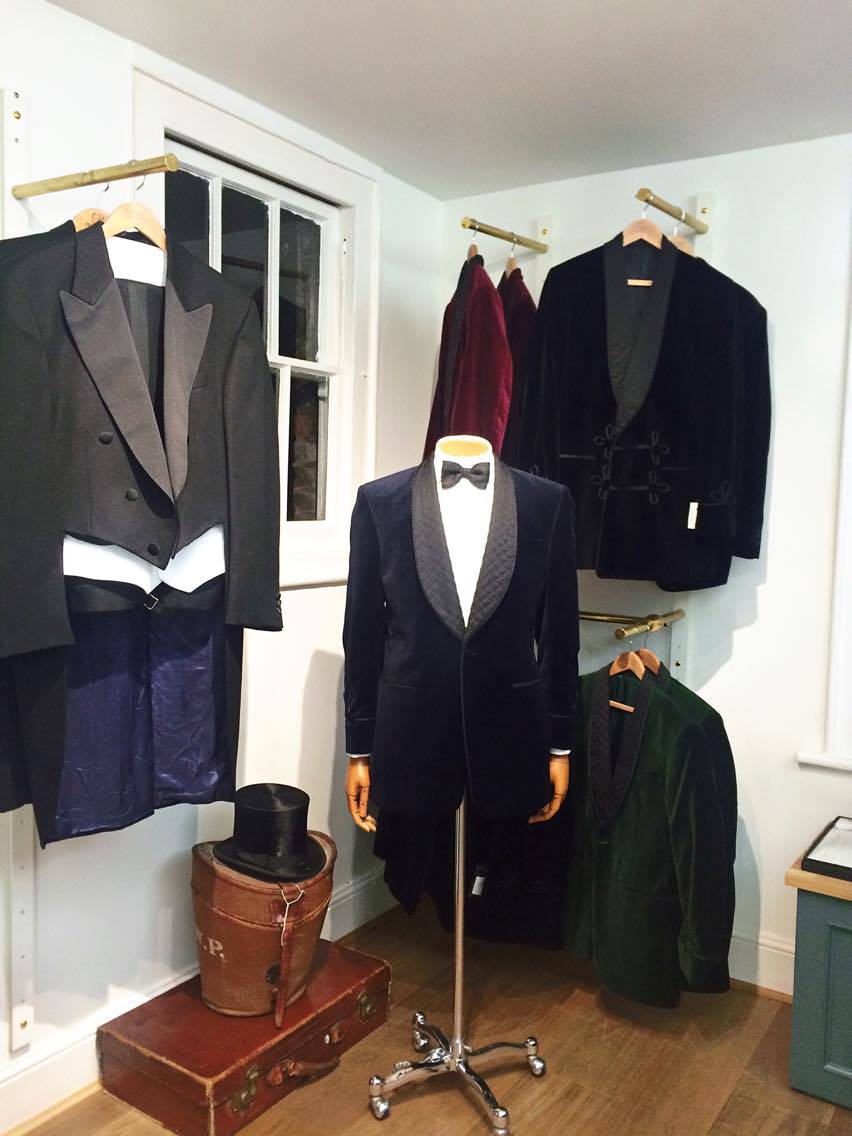 BESPOKE TAILORING
Some of you may ask yourselves: What exactly does "bespoke tailoring" mean?
Britain has a long history of bespoke tailoring (e.g. Savile Row Bespoke). It is a traditional process to design unique, handmade garments perfectly fitting and meeting client's expectations. While made-to-measure (MTM) suits are based on an existing pattern customised to fit, bespoke tailors create individual patterns for each client which requires lots of measuerments, multiple fittings as well as an eye for detail (Forbes).
As a personal stylist, I think a major advantage of bespoke tailoring is that it allows to create unlimited styles. In other words, clients choose from a variety of fabrics, pocket shapes and positions, lapel styles, number of buttons and many more features to be used for their custom-made suit, which I find, is a great opportunity to reflect their personal style. Furthermore, bespoke tailoring as well as personal stlying both take into account individual body shapes to create the perfect fit.
LAUNCH EVENT @ OLIVER BROWN
As soon as I entered the store, I noticed Oliver Brown's passion for detail which, as mentioned above, is an important prerequisite for great bespoke tailoring.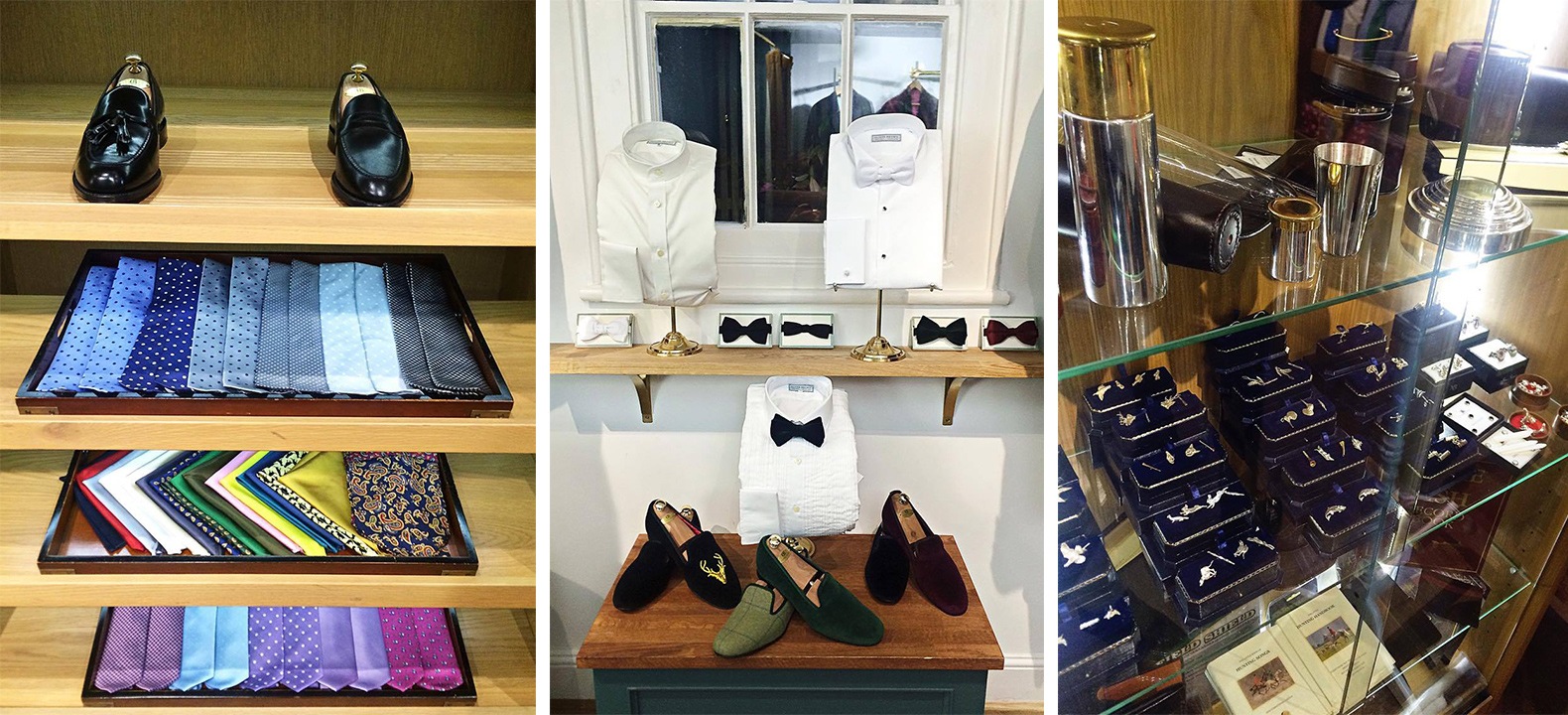 I don't know about you, but when I thought of suits, I used to think of a monotonous set of clothes. However, the launch event completely changed my opinion about suits and formalwear. The luxury accessories in bright colours and with unique patterns designed by Oliver Brown glam up every monochromatic suit for sure! Especially the lovely ties with animal prints (if you pardon the pun) are my favourites.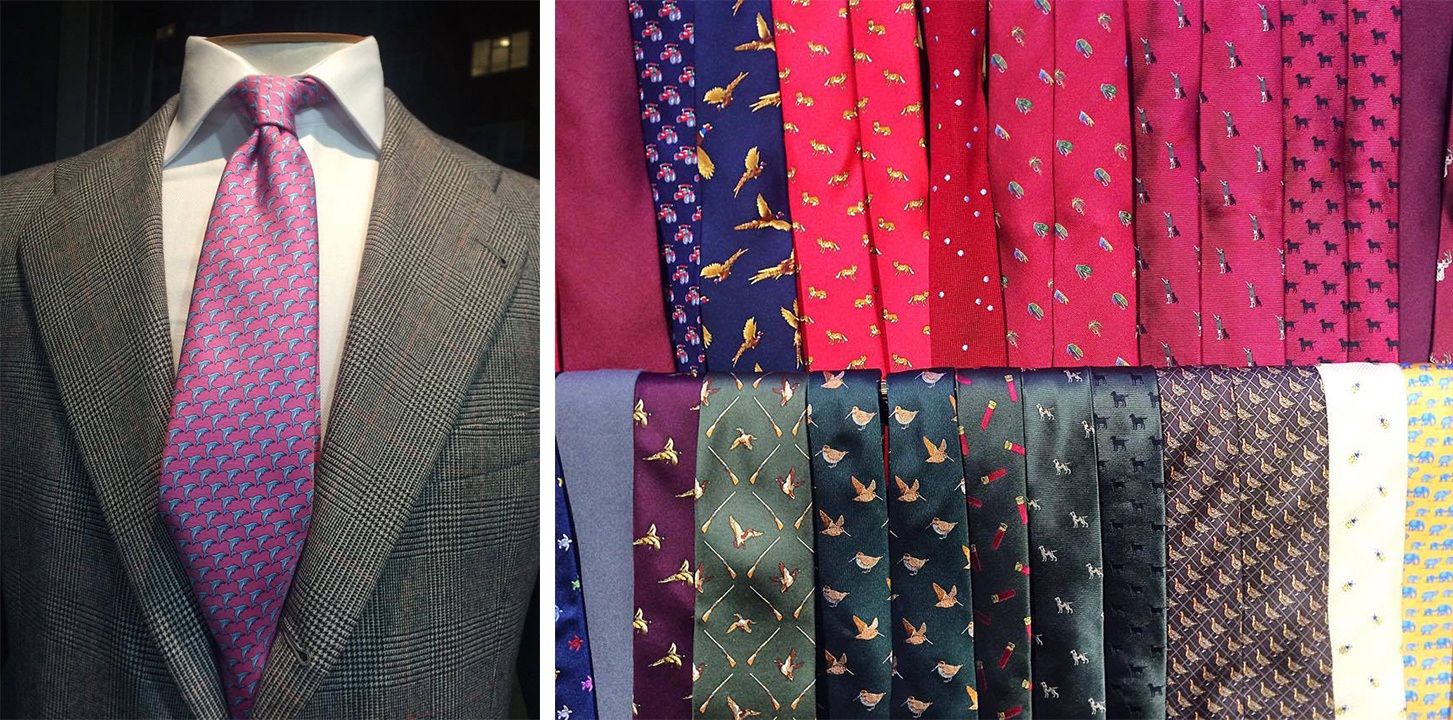 I could hardly believe it, but I was told at the event that the additional space used to be a club before it was transformed into an amazing new boutique.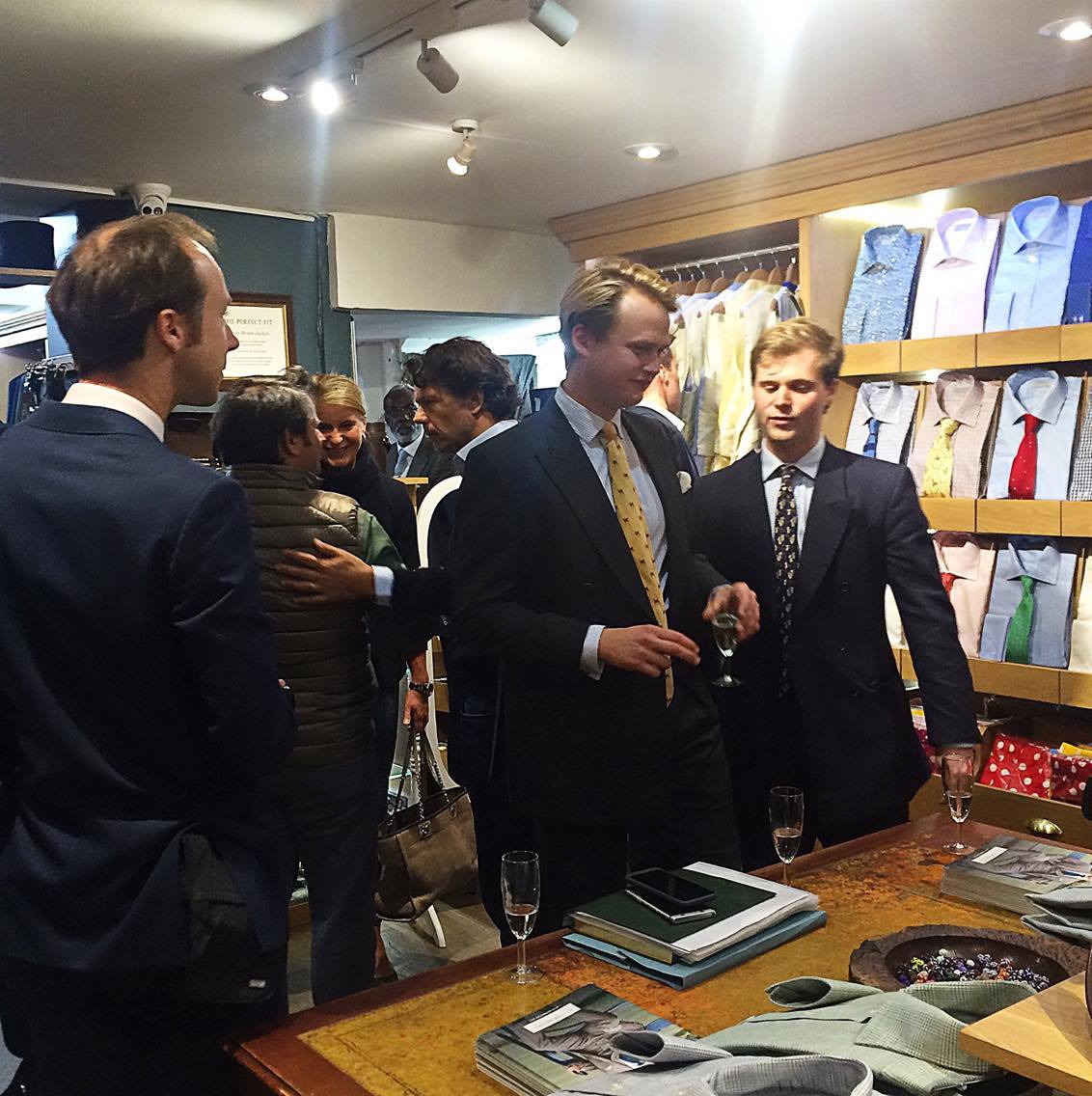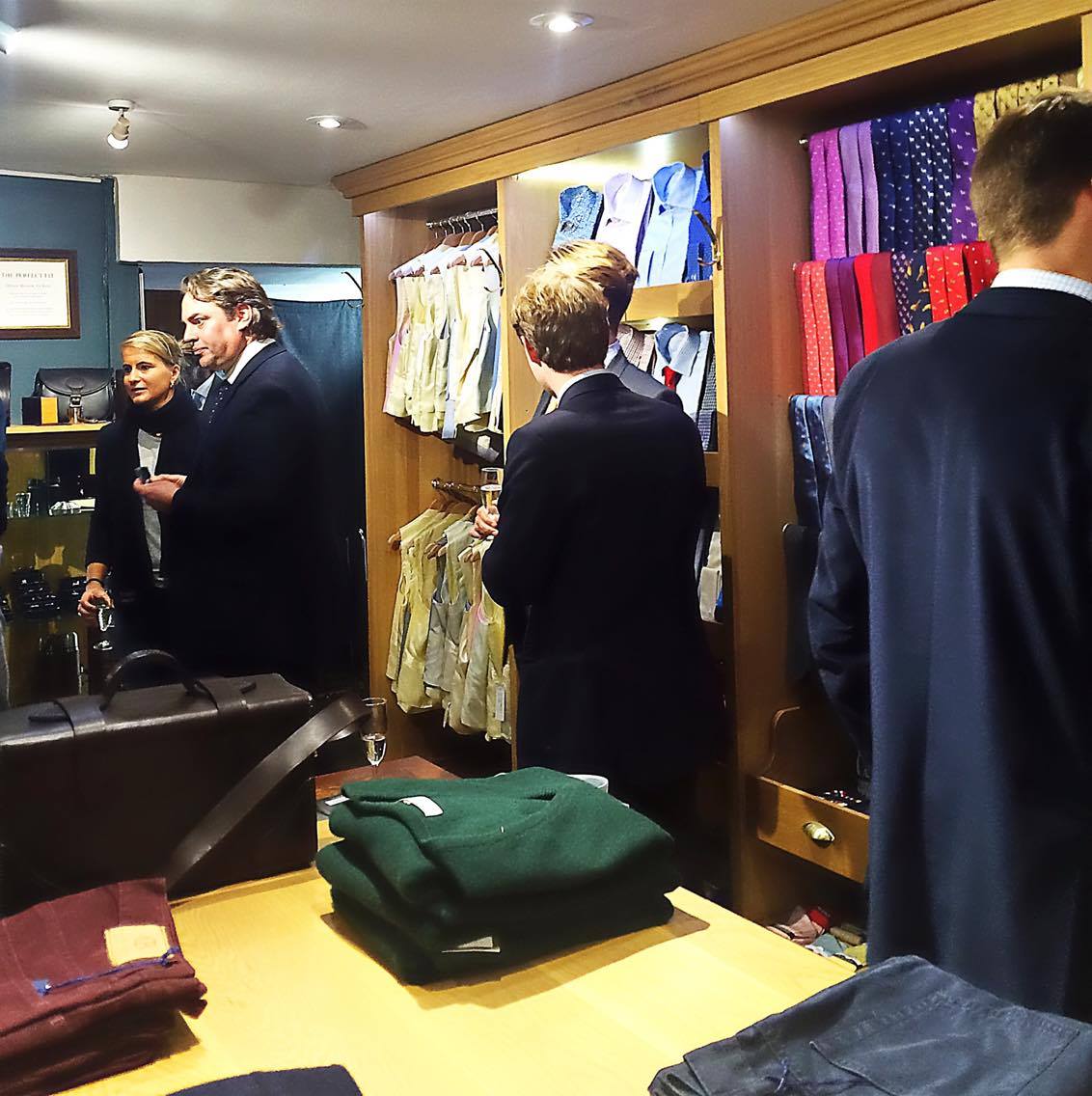 My fellow student Anastasia and I had a great time at the Oliver Brown bespoke launch event.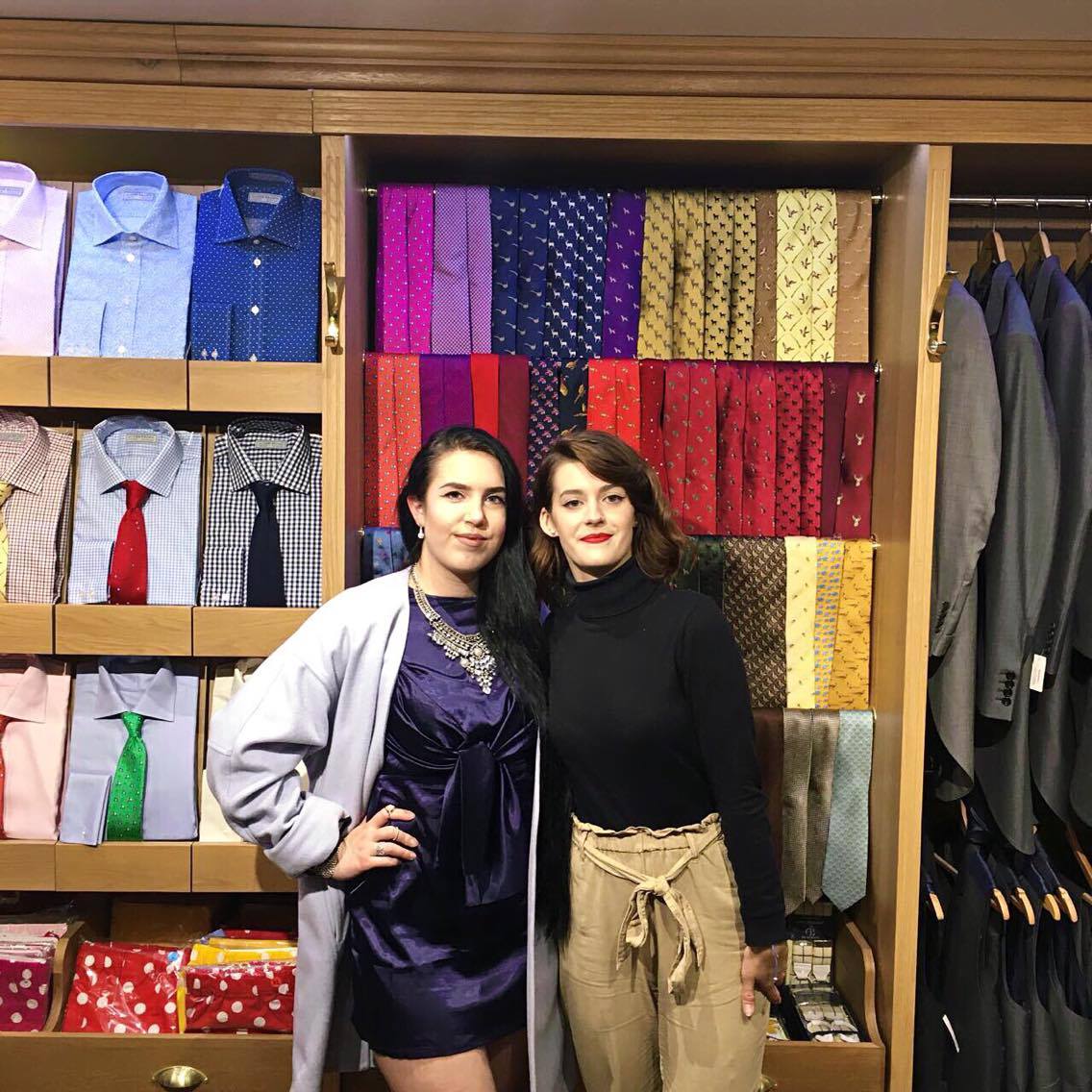 The event was also a great opportunity for us to establish valuable contacts in the fashion industry such as the proprietor of Oliver Brown, Kristian Ferner Robson (above), social media consultant Olivia Thomson and sales manager for Dugdale Bros & Co, Amit Karia, providing Oliver Brown with high quality cloth.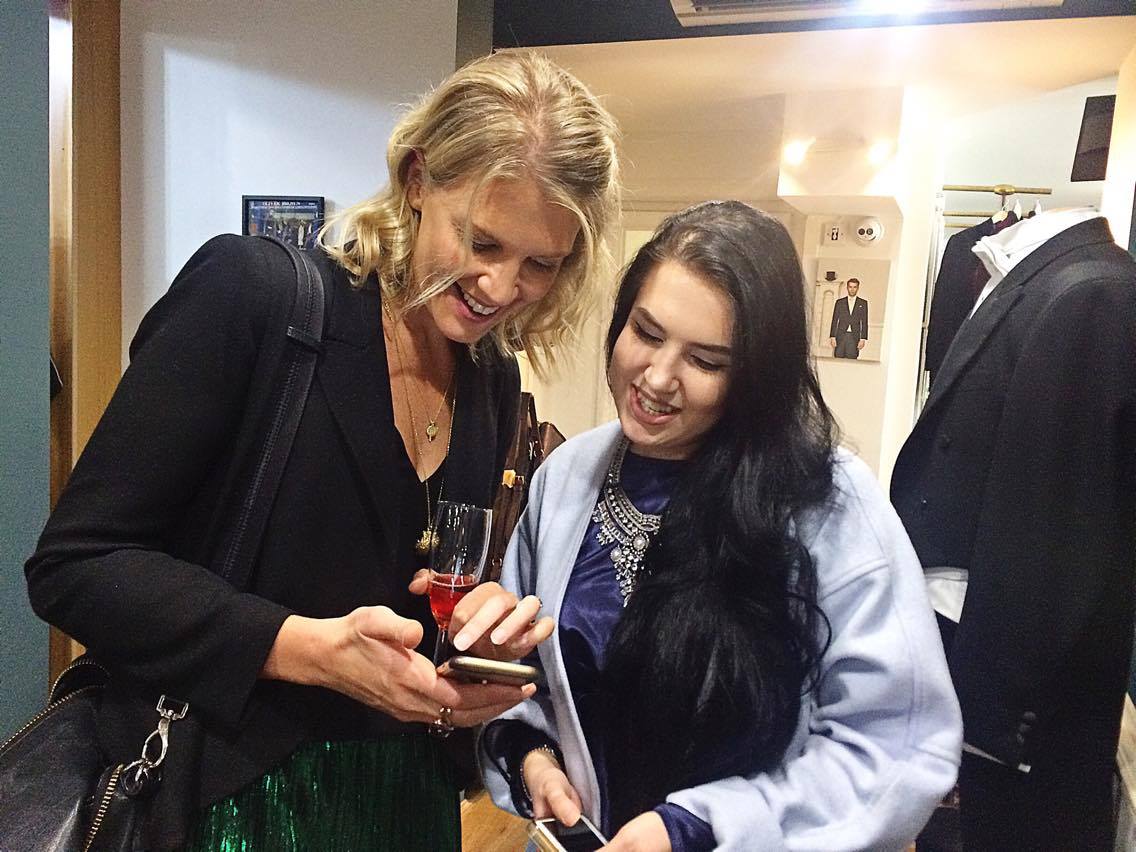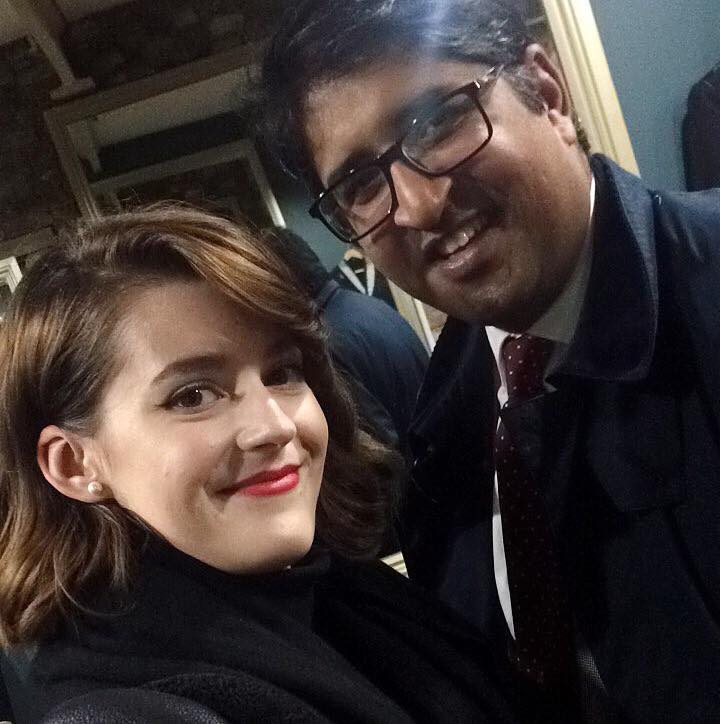 I would also like to share with you the adorable gift Oliver Brown prepared for their guests. A goody bag containing elegant cufflinks and handkerchiefs.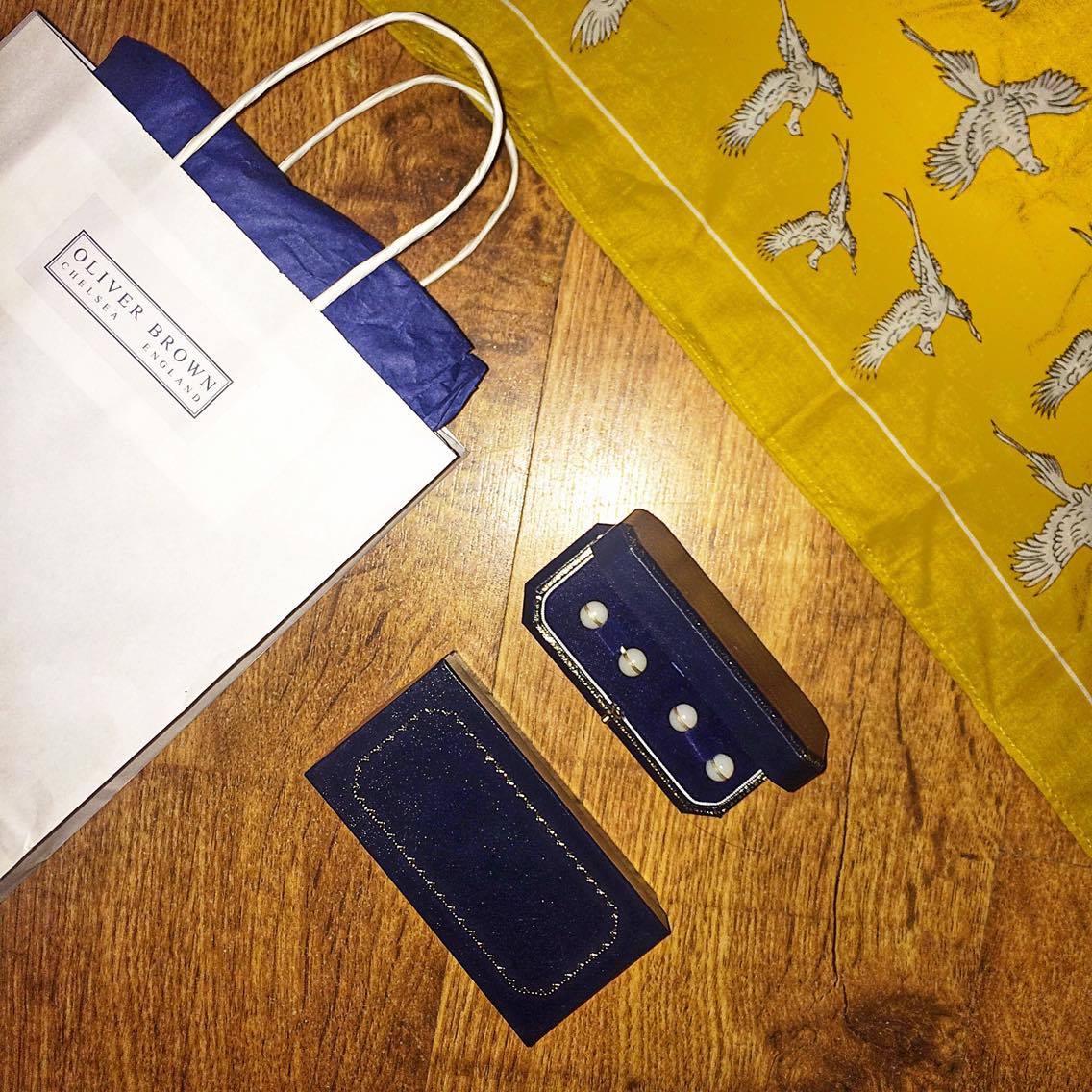 To all of you out there still looking for a suit for the upcoming holidays: Oliver Brown is the right place to find the perfect one!
Sandra Jelic is a student at London College Of Style. Check out her website: www.sansh.at