All Articles
LFW SS18 StreetStyle Edit
20 Sep
by
Joe Miller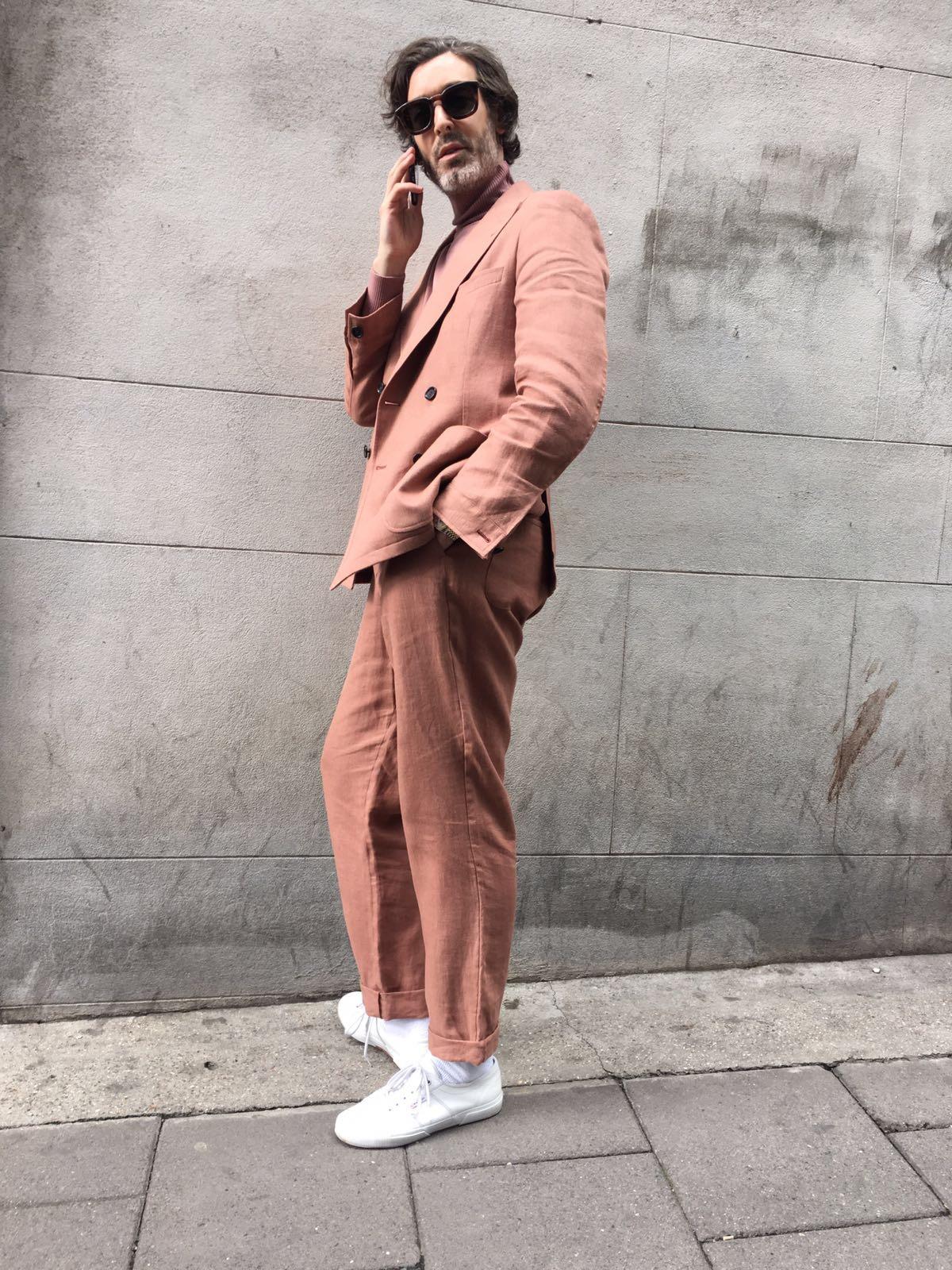 Like every year our students have been highly involved with this year's London Fashion Week SS18. From dressing the models at the fashion shows to attending various events and catwalks to scouting the best street-style looks – our students have fully immersed themselves into this manic, but highly inspiring affair called #LFWSS18.
In this article we would like to share the most interesting and inspiring street-style looks scouted by our London College of Style Students!
EDIT 1
The first 3 styles below have been curated by Aaron Mark from The Psychic Stylist: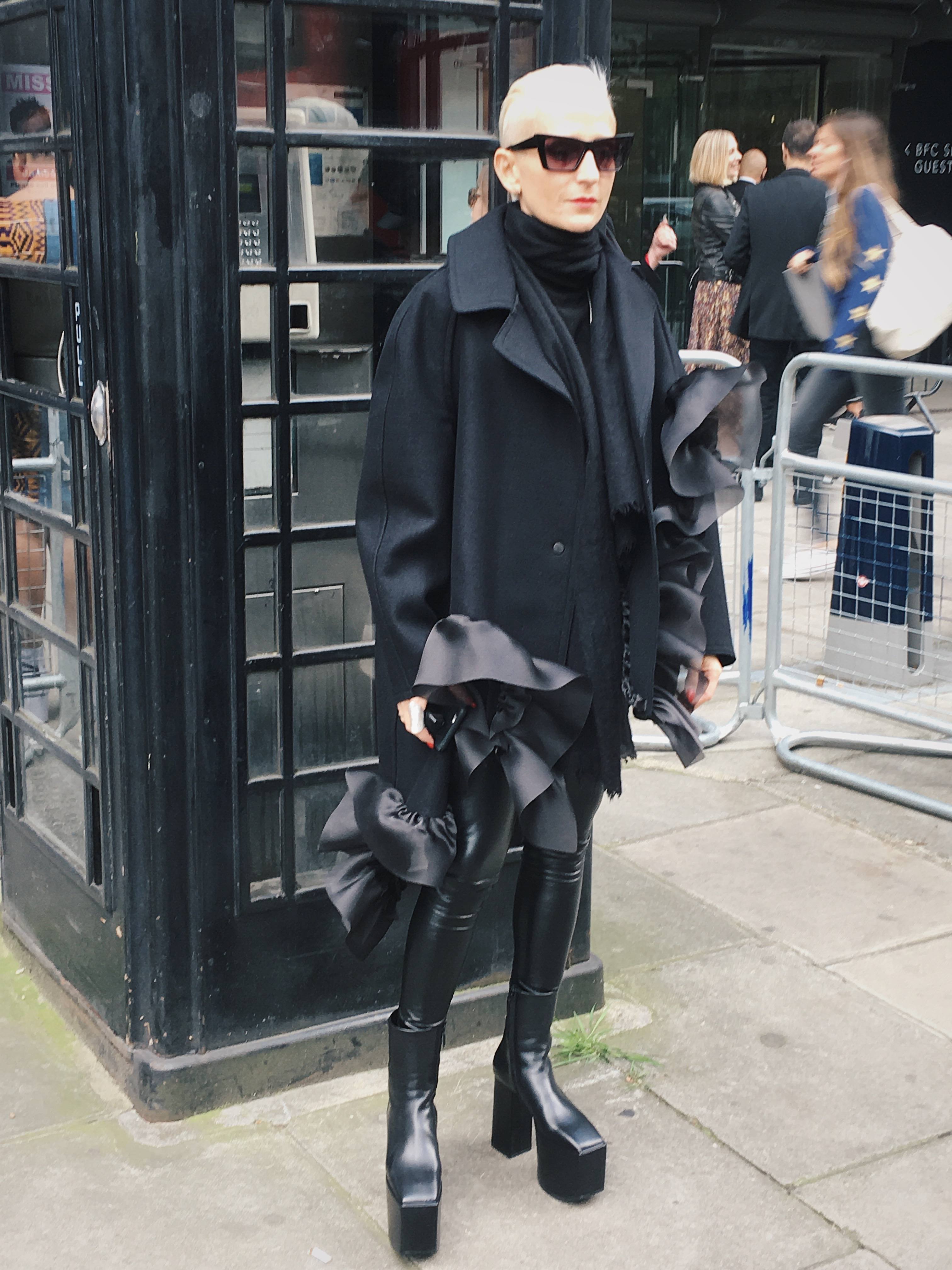 Barbara – are you sure you didn't just stomp off the runway? This look is giving me pure drama and I LOVE IT!!! Black ruffle coat by Roberts Wood and boots by Balenciaga.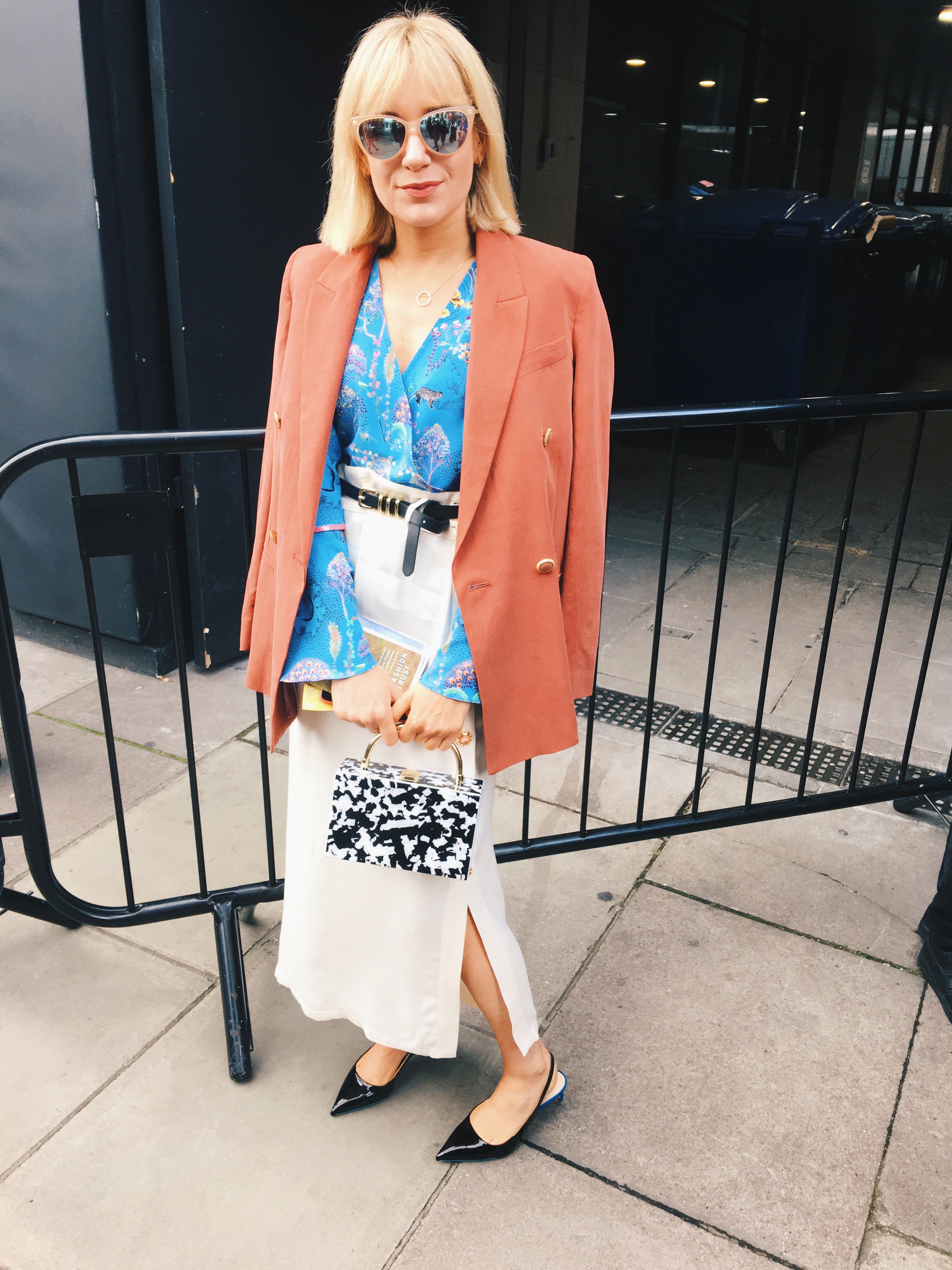 Eva Borland – This is high street style done to perfection! Eva is a fashion stylist and knows just how to pull together a flawless look. Skirt from Mango, Blazer from Topshop and shoes from Zara – the blue and salmon pink colours compliment one another perfectly – a delicious colour combo! You can follow Eva on Instagram @eviebstyling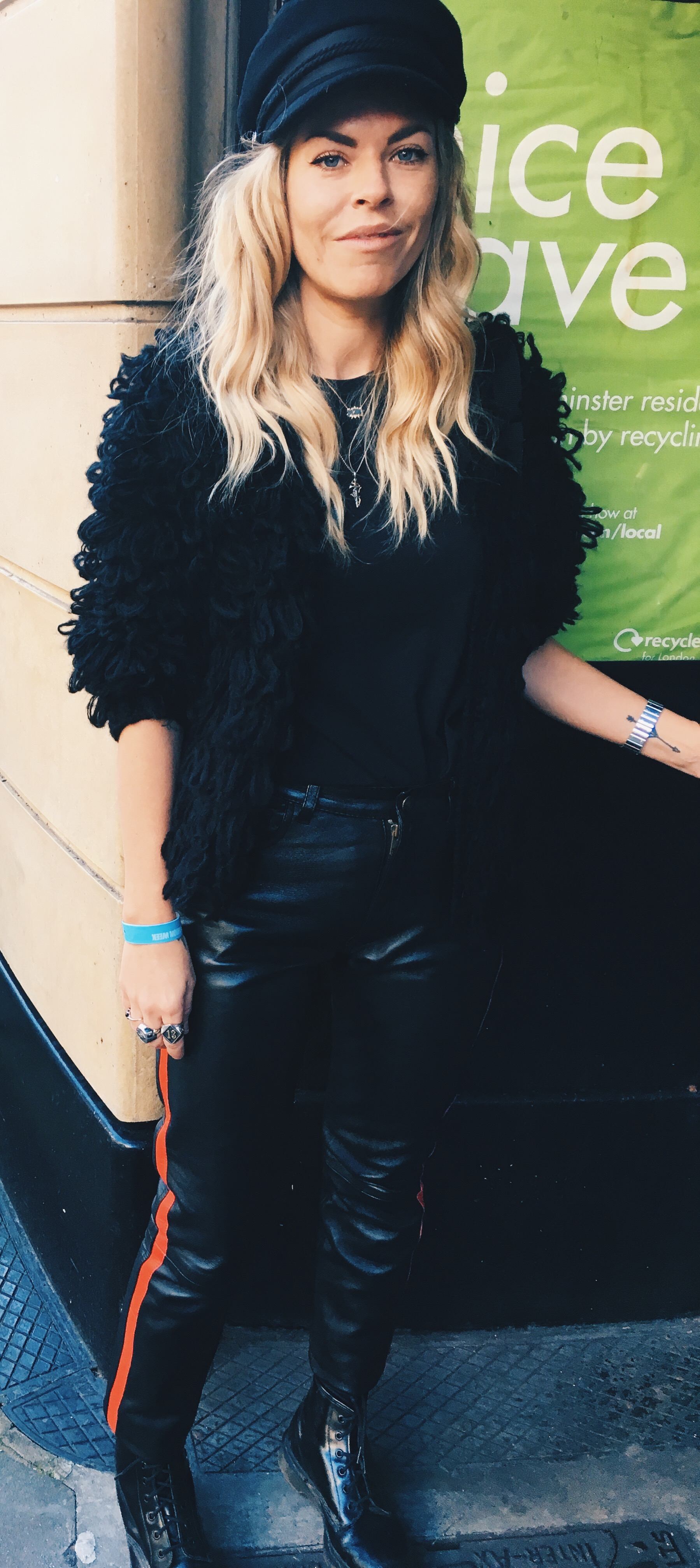 Laurie Lee – Laurie is a designer and focuses on creating impressive long lasting leather items, all of her jackets are hand painted and she's inspired by street style and pop culture. I simply adored these black pants with their red statement stripe! You can check out Lauries products on her website www.shoplaurielee.com
EDIT 2
The next edit has been curated by Sandra Jelic – EsJayStyle. Below are the trends she has spotted on the streets of London this season.
MULTICULTURAL
"I loved seeing the trend of combining traditional and modern details into one outfit."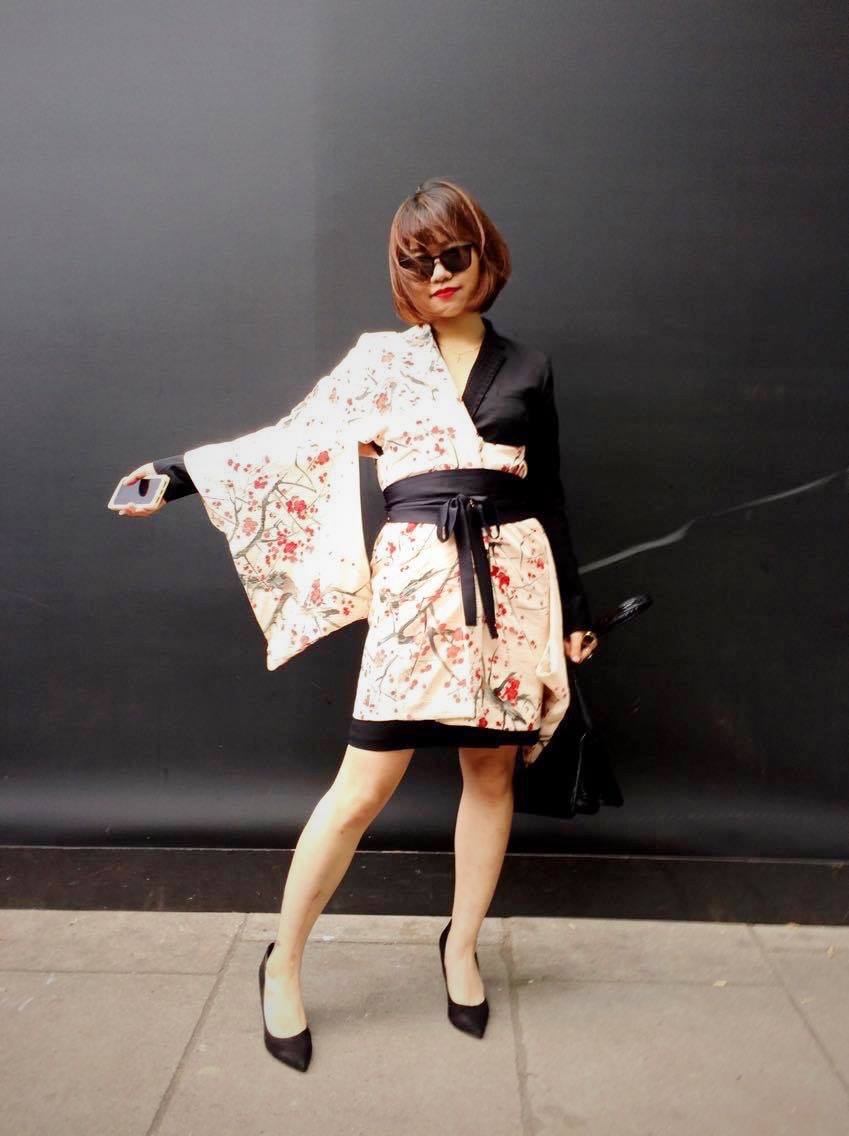 Ally Jiang (ig: @azurejiang) from China, designed the outfit herself, combined Japanese traditional clothing with a modern twist.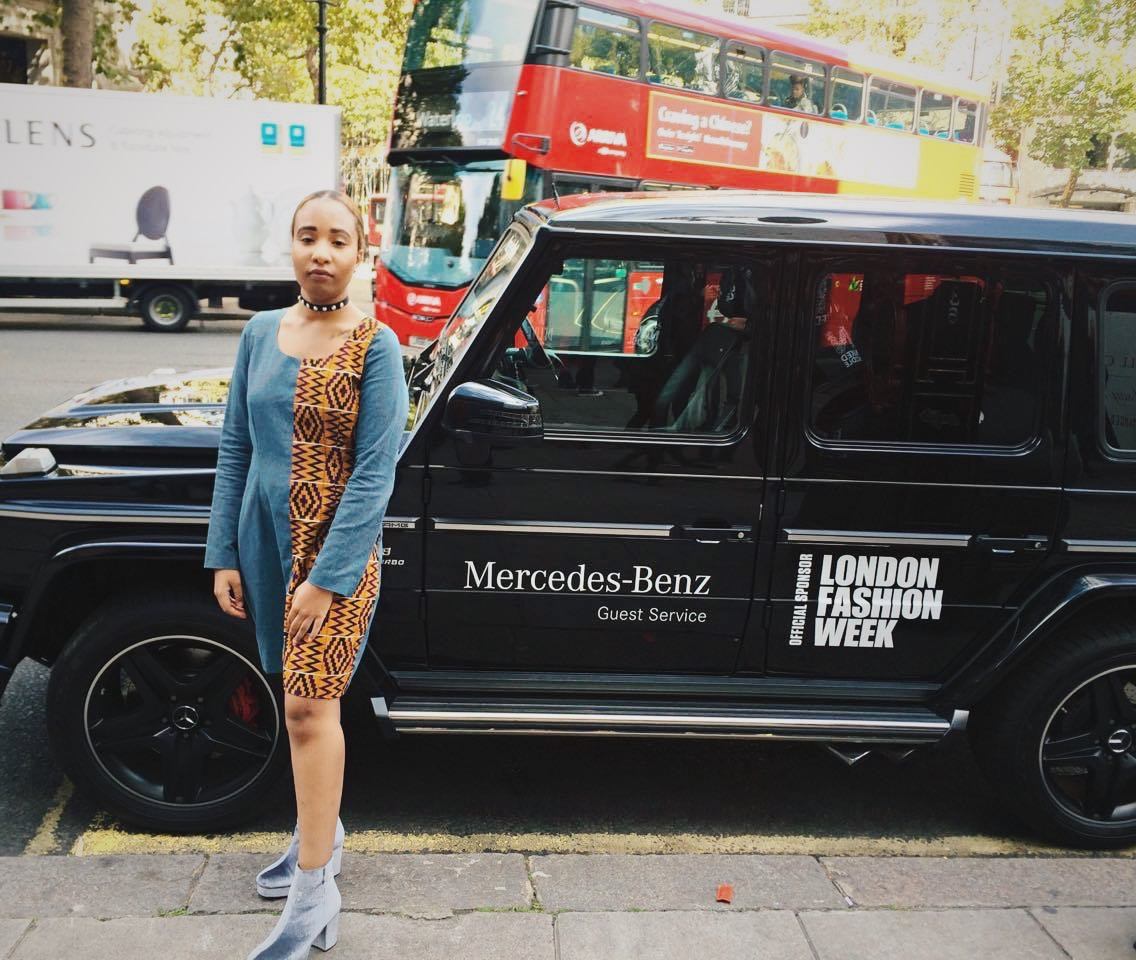 Naomi Yazmin Bharwani, Lifestyle Blogger (The Golden Perspective Blog), from Ghana, wears a denim dress with details similar to traditional African patterns
BRIGHT COLOURS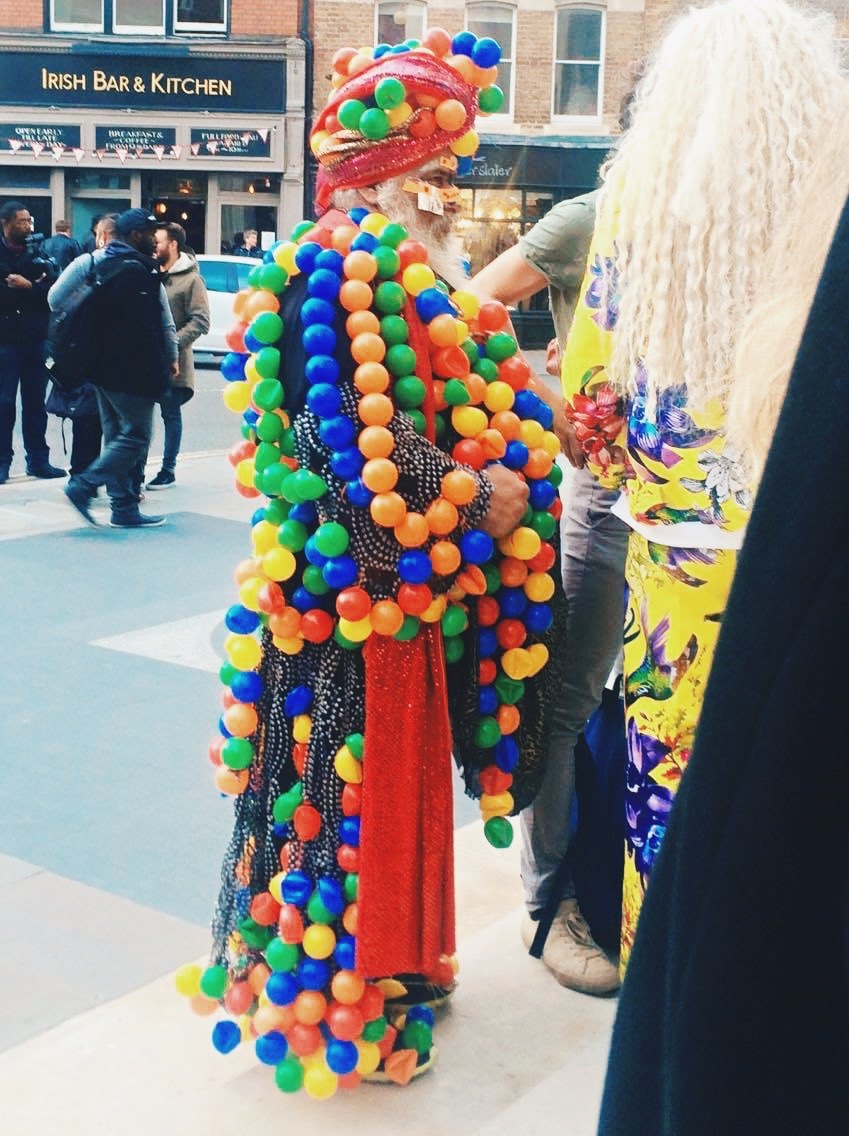 I think look just speaks for itself 😉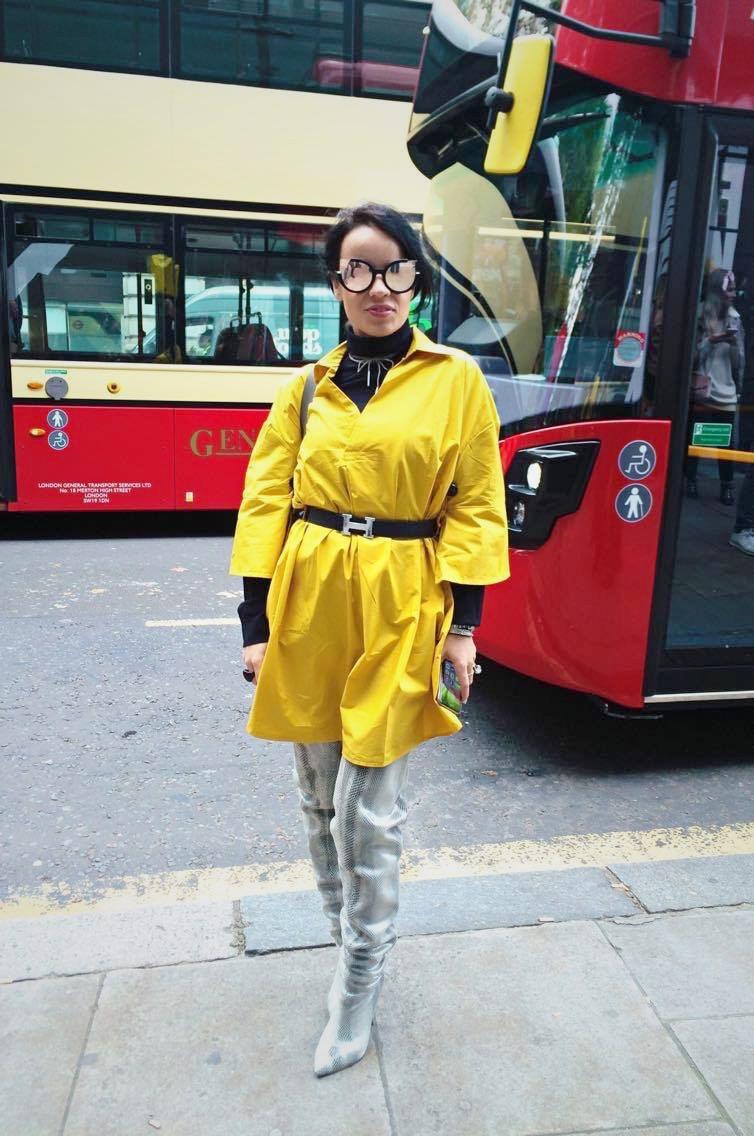 Instagram @miss_hld, a stylist, wears romanian designers. I loved the outfit because it's so bold and flashy! This look is really saying "hello world, I am very confident, I love my style and I don't care what you think about it"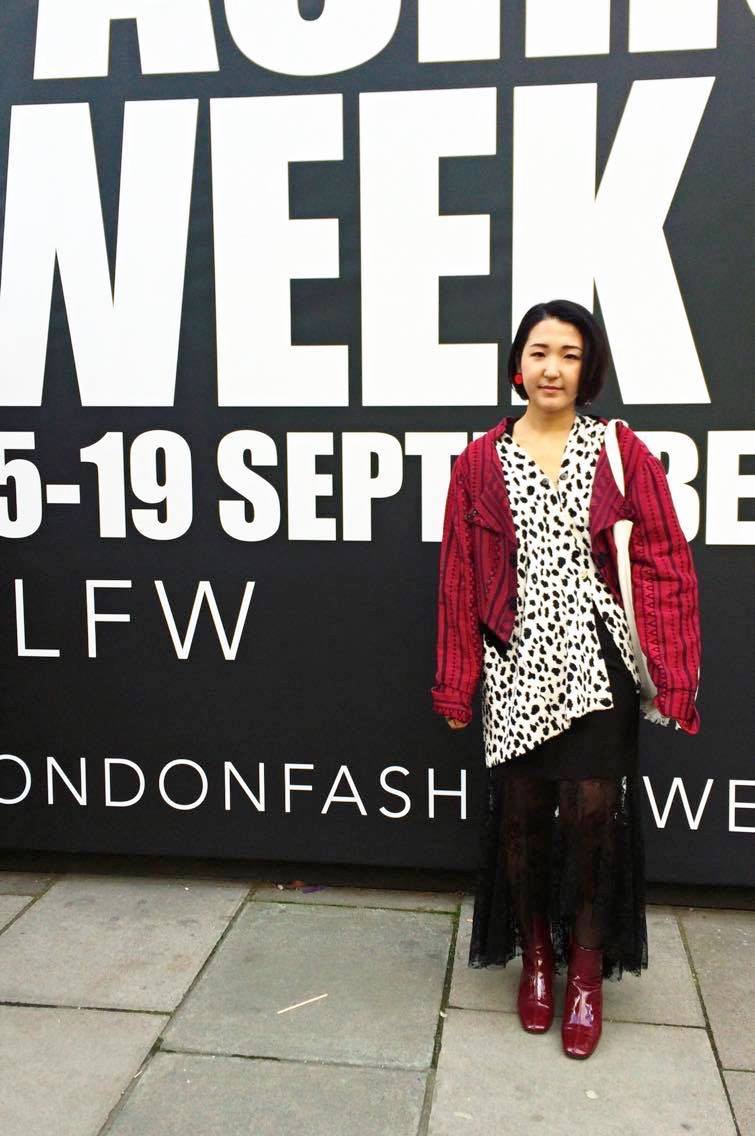 Moeka Yamamoto (ig: @moekayamamoto.co.jp), attending the shows. The piece that caught my attention are the shoes (Zara)! Red shoes aren't very common, but that day many fashionistas rocked red boots. It seems to be THE COLOUR for SS18.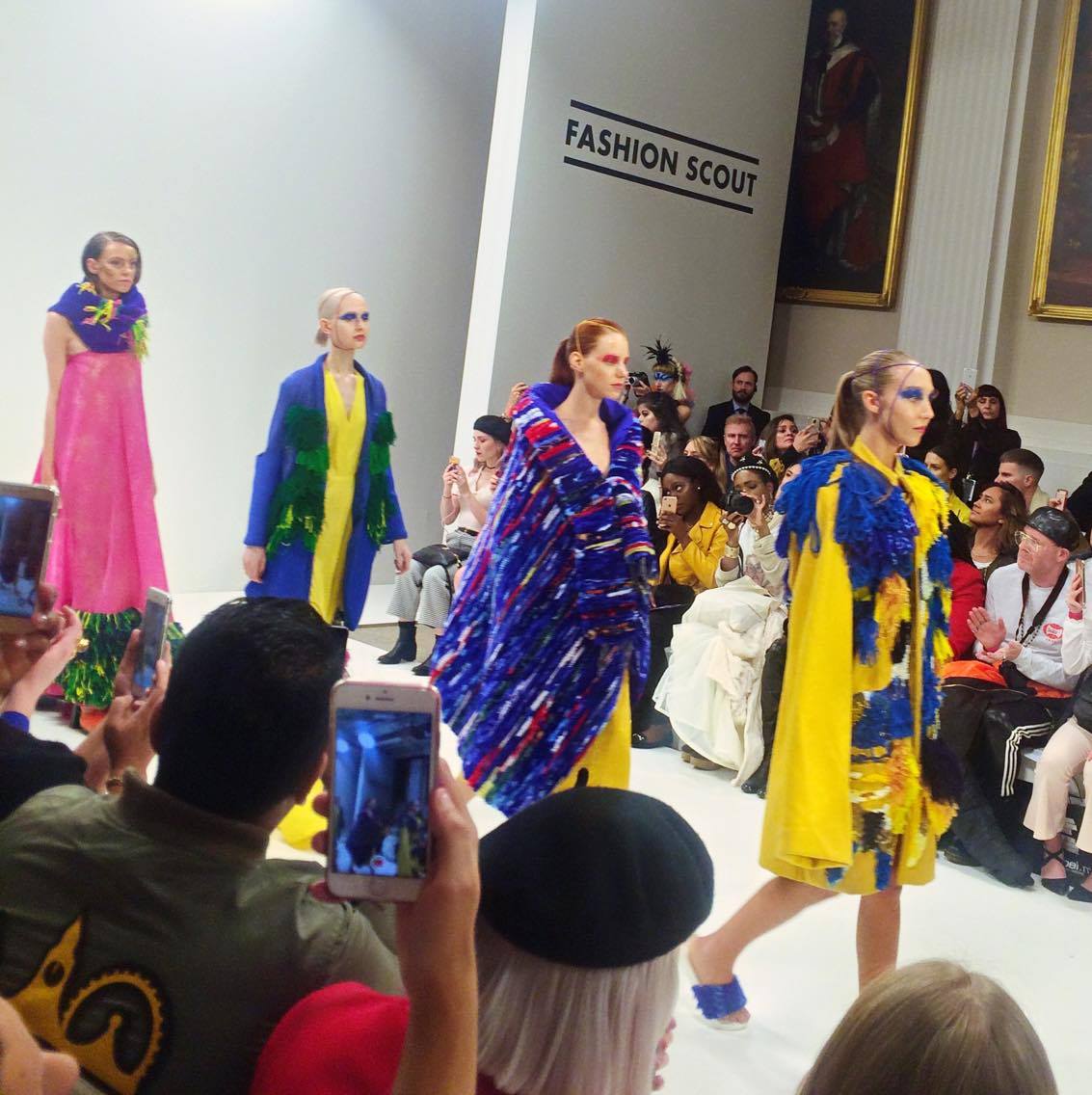 The HOUSE OF MEA show and SS18 Collection of Zeynep Kartal included both aspects bright colours as well as a traditinoal touch. While working backstage at the Zeynep Kartal show, they explained to us that the fabrics used for the dresses are from China, India, Turkey… very multicultural!
EDIT 3
The third street-style edit is by Lucia Lachkovicova @lucylach. She found some real gems of the menswear fashion!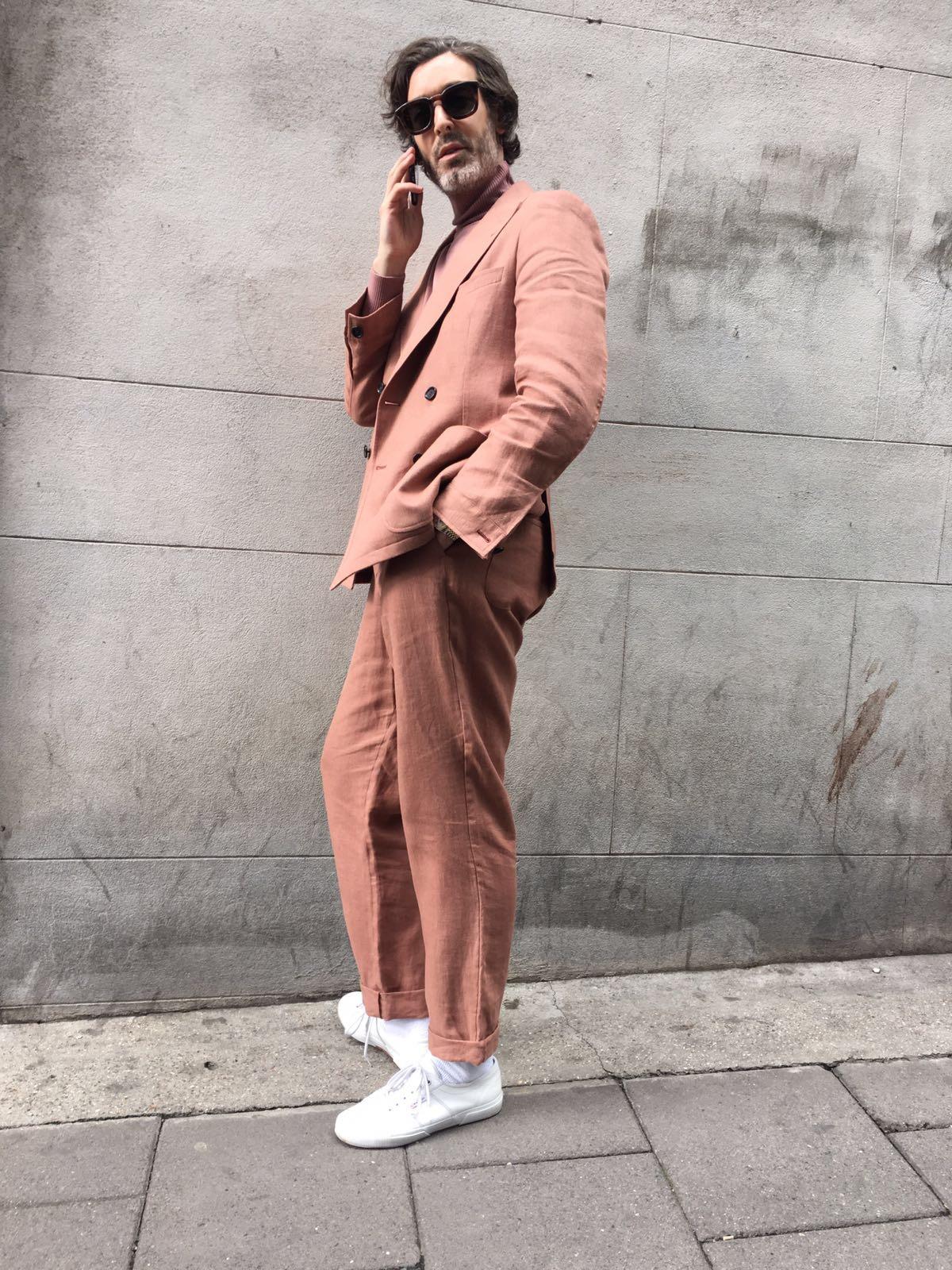 Richard Biedul in Oliver Spencer suit @richardbiedul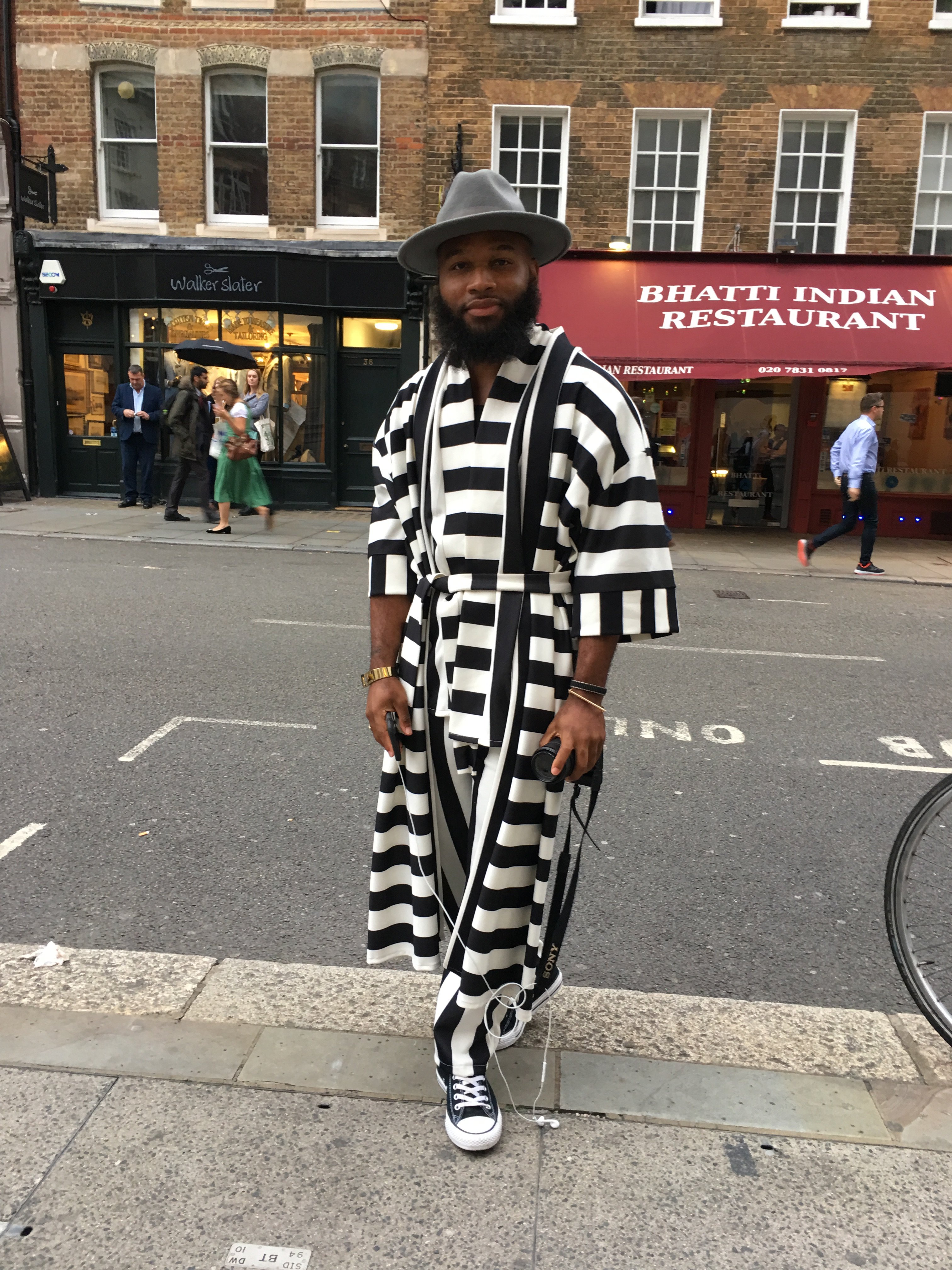 @heirsherrod wearing Malcolm Diggs striped three piece kimono.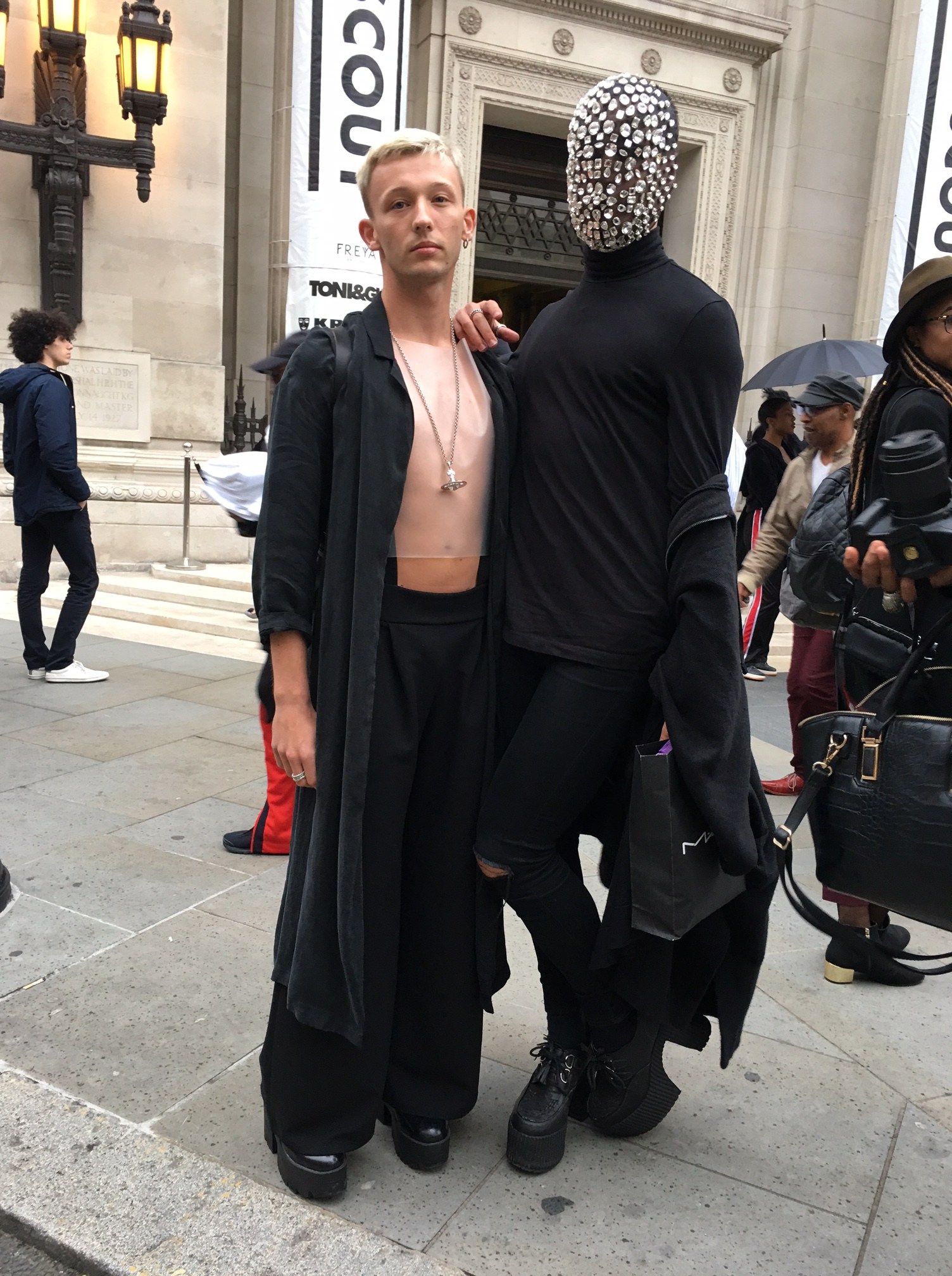 Kyle White @kizawhite – I love his creativity and how he played around with this transparent top and accentuated the outfit with a Vivienne Westwood necklace.
To his right, Sam Costello @samcostello2 sporting a gem-studded full face cover – way to get noticed at London Fashion Week!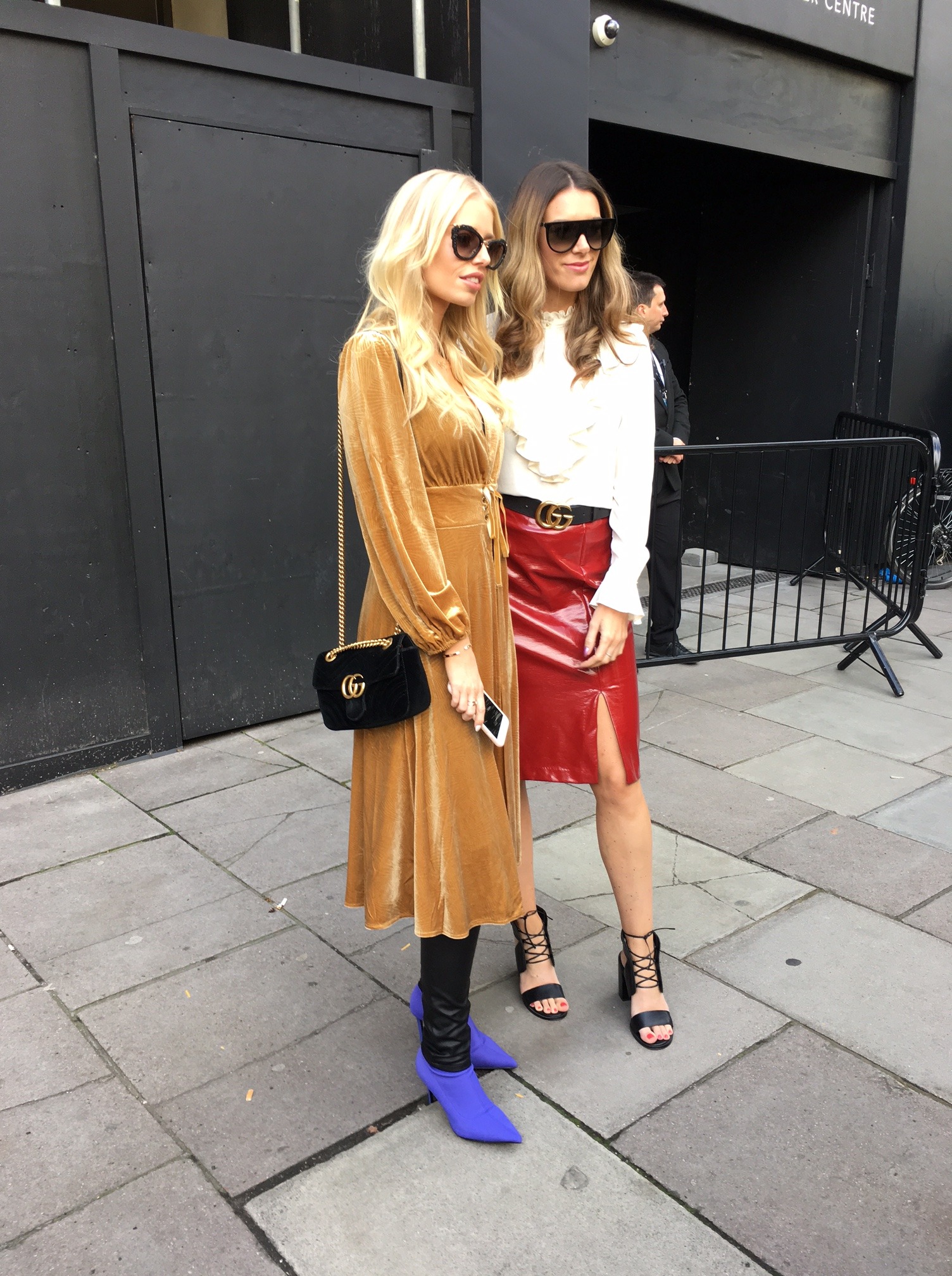 To the right we have Nathalie Van Denberg @nathalievandenberg, showing off a top by Zara, skirt by New Look, Belt by Gucci and a handbag by Givenchy. Just shows that high street and luxury can go hand in hand to create beautiful looks!
To the left with have Annabel Pesant from Antwerp, Belgium (@anabelpesant) rocking shoes by Mango, handbag by Gucci and a dress by New Look.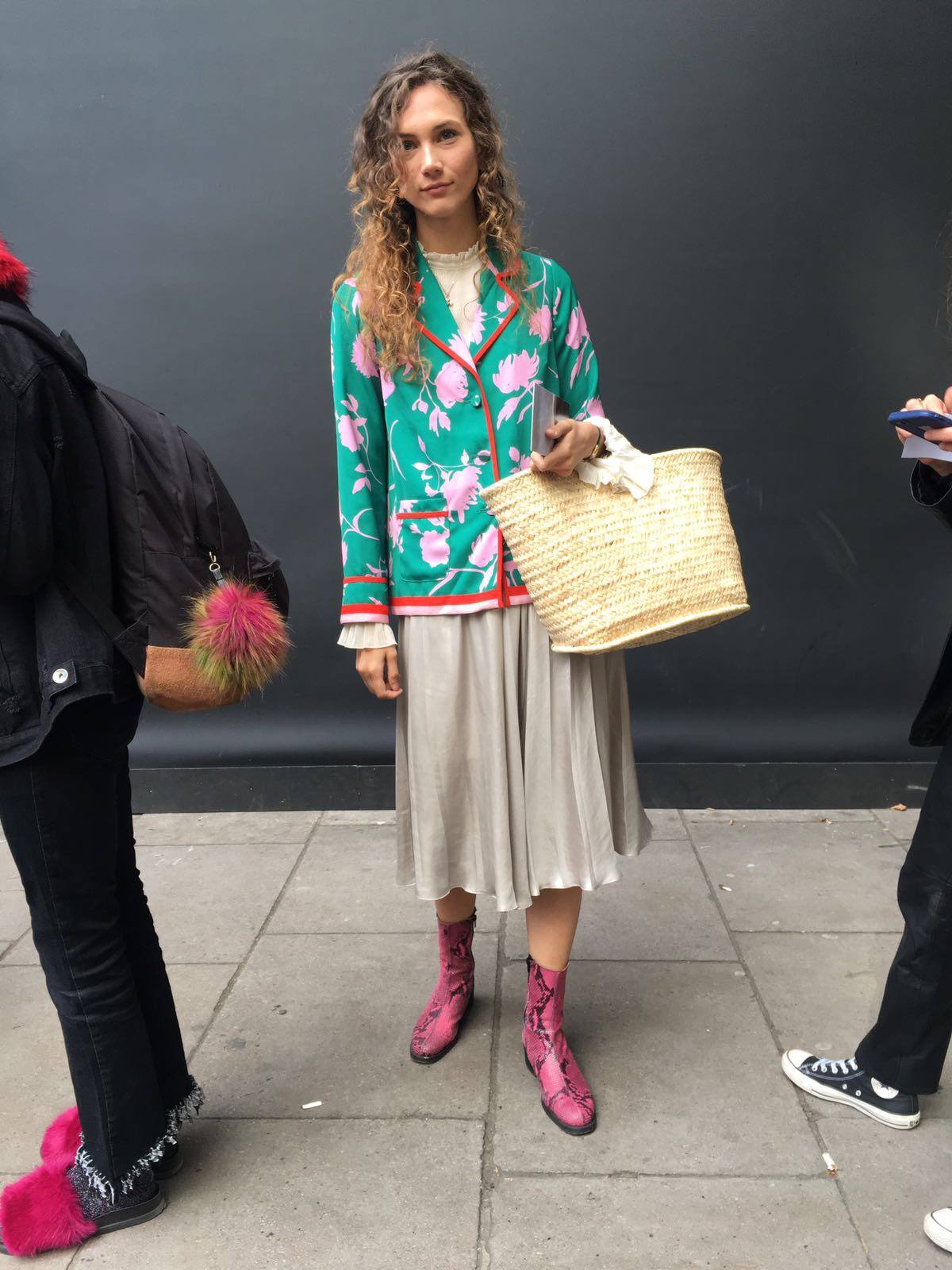 Here we have Jelana Ter Brugge @jelannaterbrugge with a jacket from H&M and some very cool vintage boots!