All Articles
The Highlights: London's best Fashion Trend Tradeshow, Pure London
30 Jul
by
Joe Miller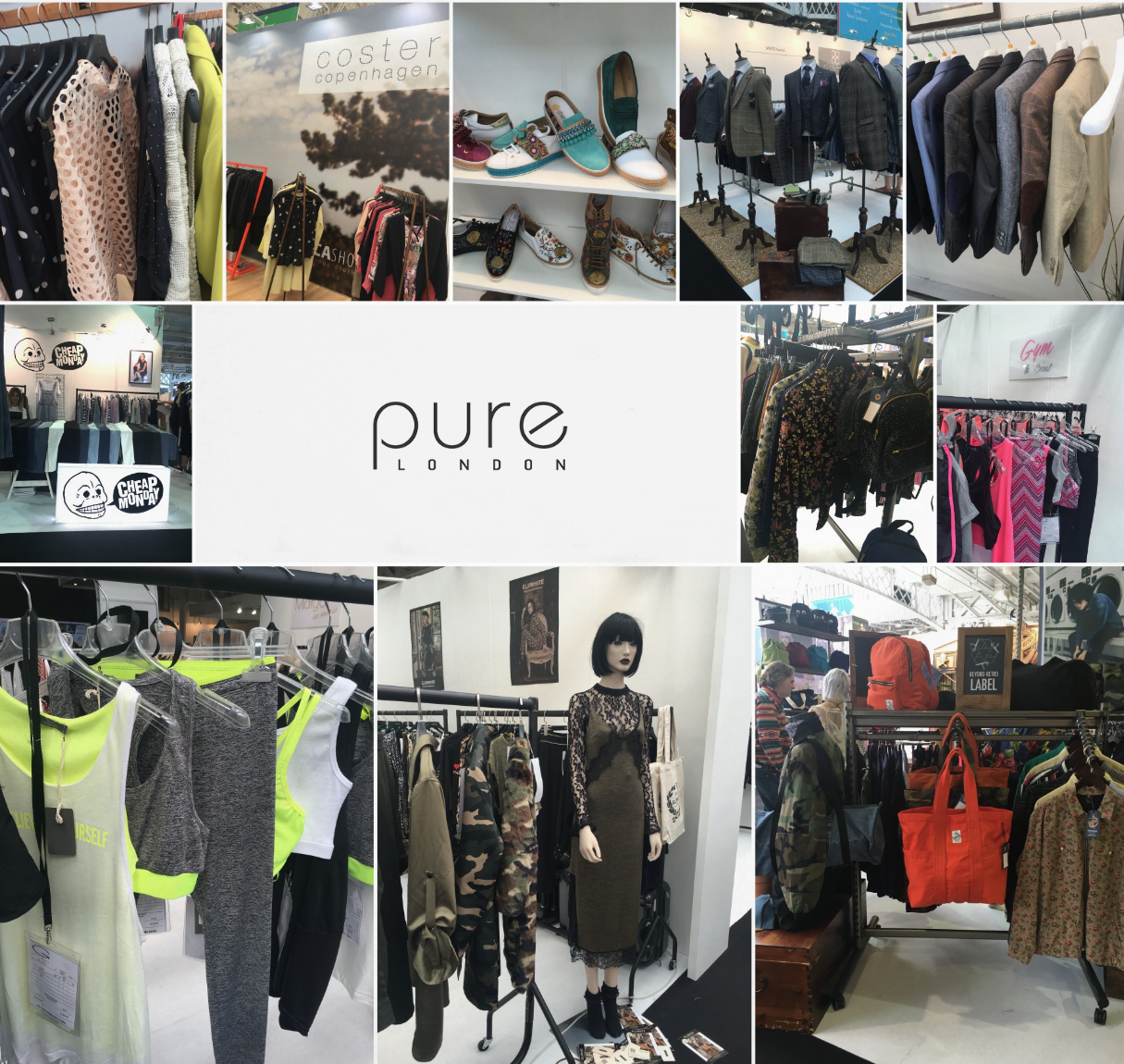 Pure London, is a trend inspired London fashion tradeshow and a great place to start if you'd like to remain one step ahead in your personal or fashion styling career. Attending key industry events like Pure are so valuable to the stylists that we train, as they expand on existing brand knowledge and help to further establish PR lending relationships, loaning beautiful statement items which can make those editorial shoots really come to life.
So when LCS received complementary invitations for our students to attend the event, we of course jumped at the chance! Amongst those who attend where are very own Fashion Coordinator Megan Muscutt and newly graduated Foundation student Te'Cora Polk who reported back;
From the 24th – 26th July, Pure London showcased at Olympia and this year's theme was 'A Life Less Ordinary'. It is the UK's most dynamic fashion & footwear event, and understandably so with the sheer volume of brands showcasing their SS17 collections. We decided to tell you a little bit about our time at the event and some of our favourite brands from the day.
Beyond Retro
One of our favourite vintage brands showcasing their latest collections with an incredible back story. We were even given gorgeous, up-cycled bags made from trench coats meaning each one is completely unique & different. The brand also realises the need for up-cycling garments by adding stitching, finishing materials as a lot of the vintage clothing they were receiving were unsellable. This gives for completely unique and 'beyond retro-stamped' vintage garments with we love! Sourcing vintage items of clothing from exceptional vintage brands like Beyond Retro is a great way to add personality to editorial styling for magazines or introduce some quirky edge to personal shopping clients looking to step away from the high street on a budget.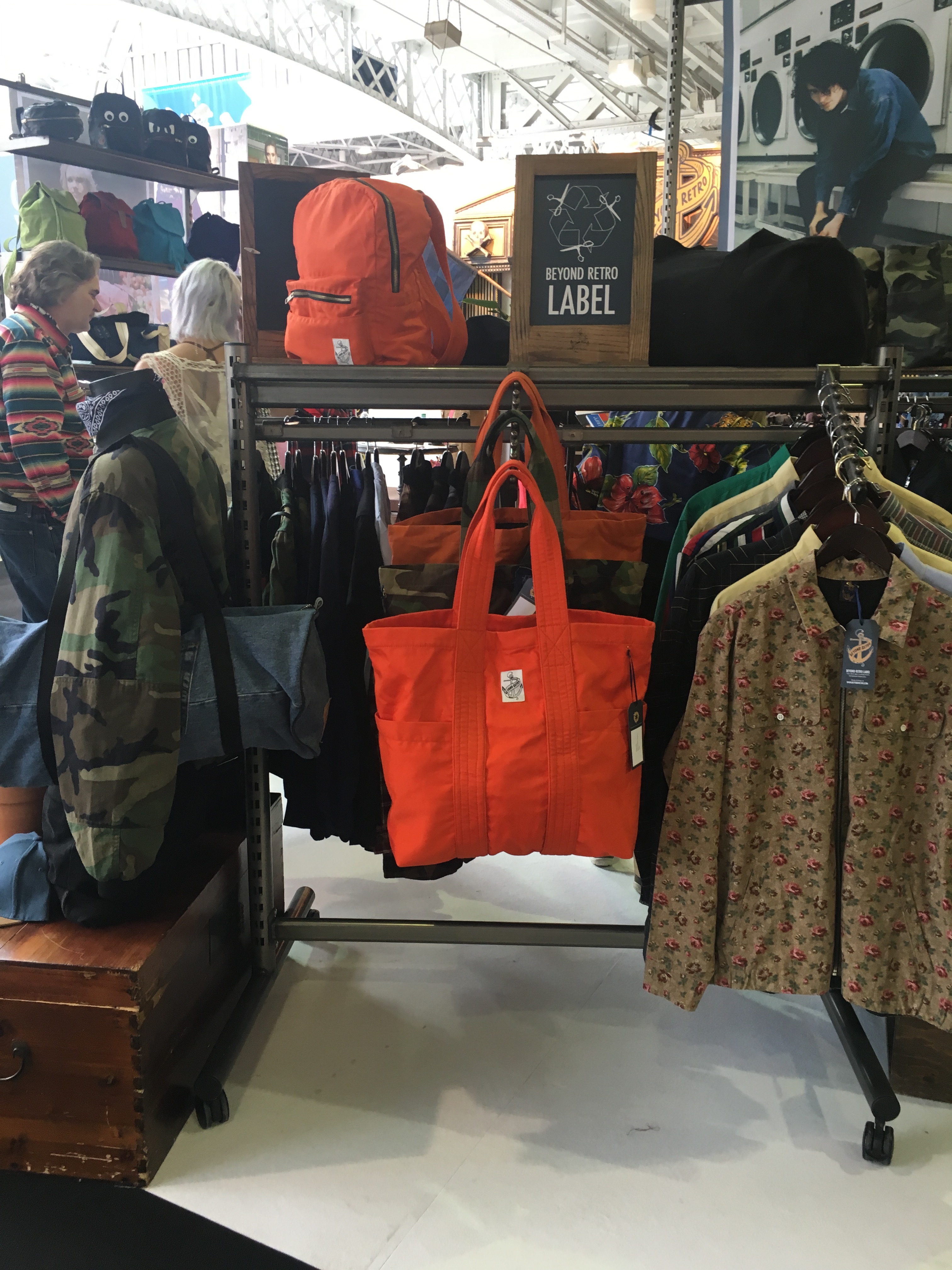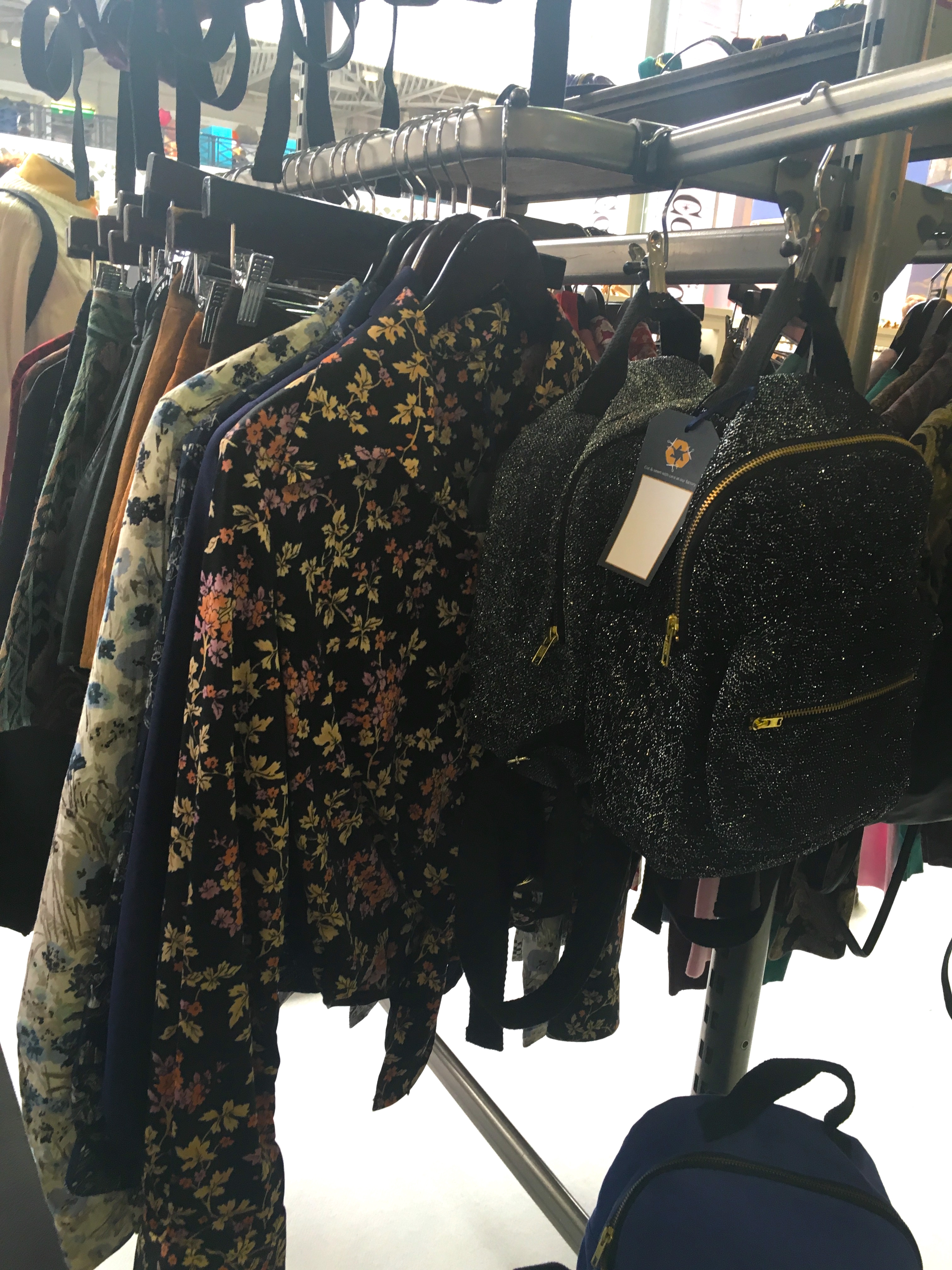 Cavani
We definitely stopped in our tracks when we came to the Cavan collection – I mean, how can you not look twice at those impeccable, soft tweed three-piece jackets? We noticed that although the suits were very reminiscent of a heritage vibe, they also had a very modern twist. The brand offers quality pieces at an affordable price and the collection oozed sophistication, quality and comfort. Our highlight of the collection has got to be the adorable and mini suits for kids!! It doesn't get much cuter than that. And what about mixing children's styling with adult a fashion editorial shoot with an altogether different art direction? How's that for inspiration?
Change!
This collection was by far the most fun and quirky collections we saw, filled with super cute printed bombers and bright, bold accessories for both men and women. We couldn't keep our eyes off these shoes! Great shoes with an even greater message. Change Your Shoes is a European initiative which stands up for an ethical, sustainable and transparent shoe supply chain. Change Your Shoes is a partnership of 15 European organizations and 3 Asian organizations plus 20 associates whose main objective is to ensure those workers in the shoe supply chain earn a living wage and have safe working conditions. Very good to expand your knowledge of 'green' brands for ethically conscious clients.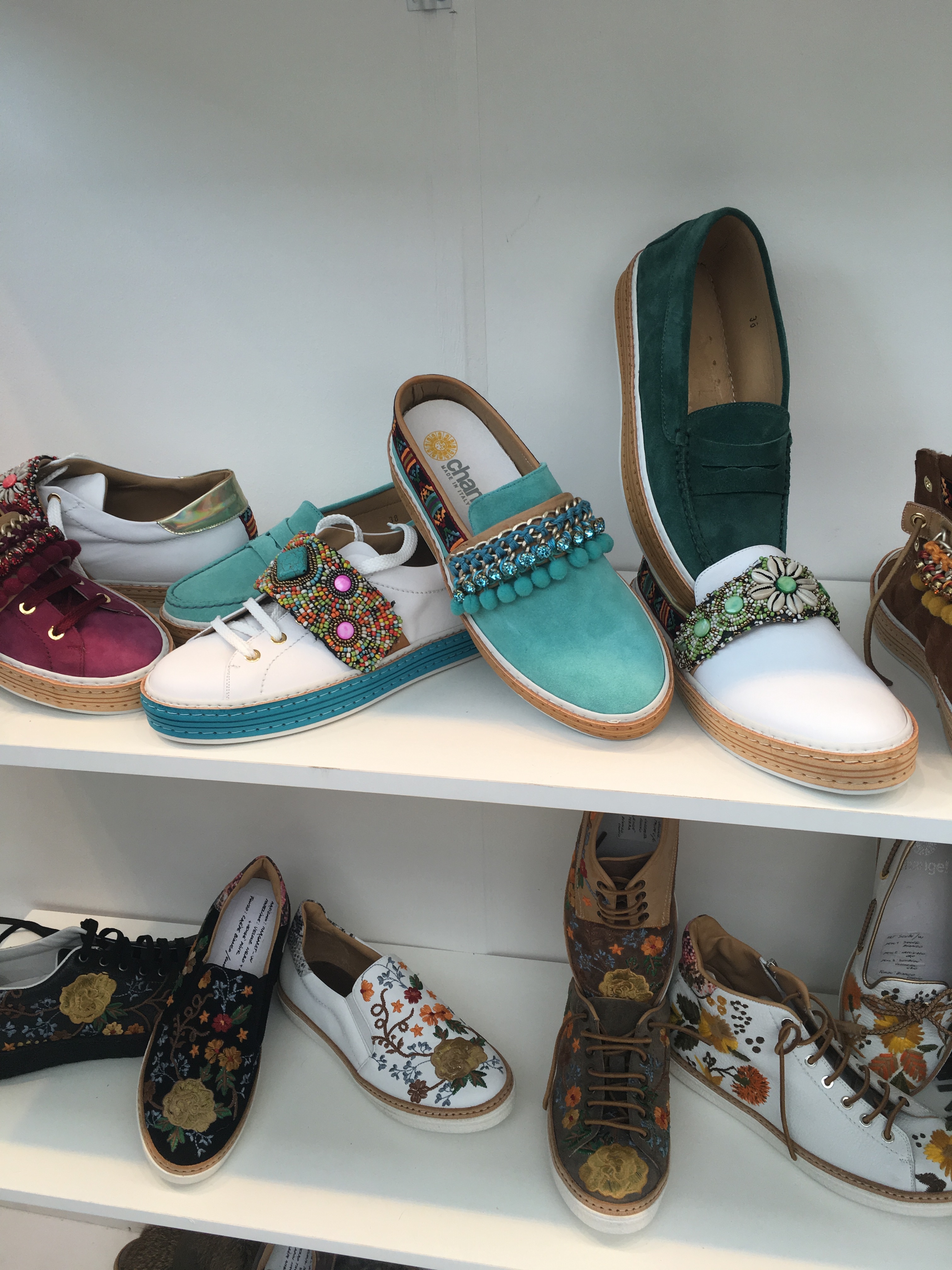 Secret Cork
Made in Portugal, Secret Cork products are made with genuine cork fabric. The cork used to make these sustainable and cruelty-free luxury bags has amazing qualities, it is Eco-Friendly, Durable, Soft, Water Resistant, Stain Resistant, and Scratch Resistant. The bags offer quality, uniqueness and sophistication in design and form. The brand also takes strong initiative to stand against the fast fashion industry, and offer customers an alternative. This brand opts to make each bag with love keeping people and the planet at the centre of everything they do.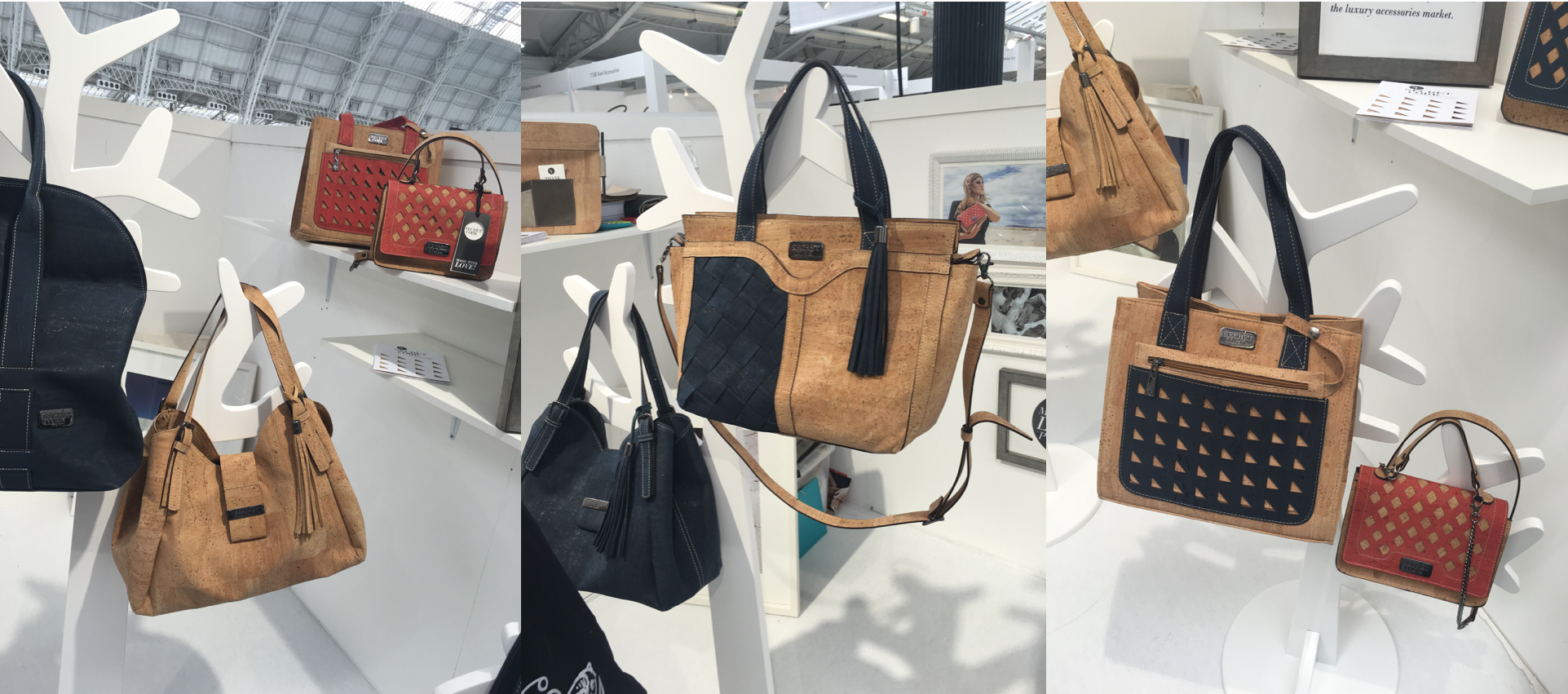 Coster Copenhagen
The charming, Danish fashion brand's SS17 collection focuses on a mix of exclusive natural materials and raw contrasts for an edgy yet feminine collection. We loved the bright raspberry and yellows of this collection and the details of the 3d lace & hole structures. Great for clients looking for fun quirky patterns or colour blocks.
From St Xaviar
A familiar brand because it is carried by mega online retailer, Asos, as well as Anthropologie. From St. Xavier is an accessories label hailing from the beaches of Syndey, Australia. Their range of collectible jewelry and clutches blends semi precious stones, crystals, glass beads, natural metals and hand banding which is all inspired by Australia's mix of bohemian and subtle relaxed glamour. All From St. Xavier jewelry is Nickel and Lead Free, and because all jewelry and accessories are handmade, each piece slightly differs.