Events
Graduate Fashion Week – "On The Lookout For Fresh Design Talent"
8 Jun
by
Tatjana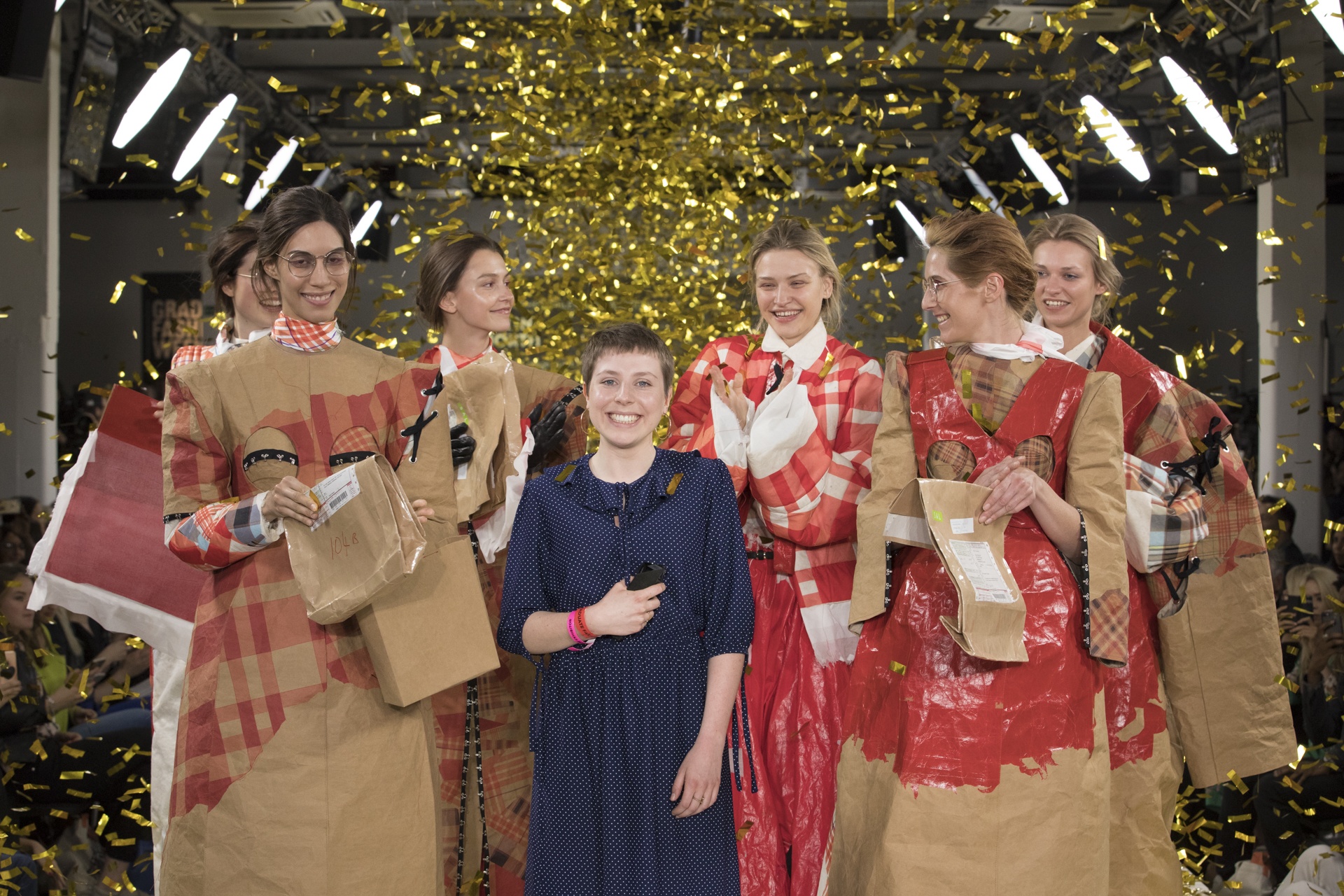 One of the things we have been taught at London College of Style is to always stay ahead of the game when it comes to finding new design talent. After all, it's the profound knowledge of the industry what differentiates an amazing stylist from a mediocre one. And where would be a better place to look out for new amazing designers than at the Graduate Fashion Week!?
That's why my stylist-student friends from LCS and I got really excited when we got offered tickets to this year's GFW catwalk show and exhibition.
And what an amazing event it was!
I must say, absolutely well done to all the Graduate Students of 2017. I was so impressed with the quality and creativity of the new talent, that I just can't wait to see their future collections! Of course I also picked my own favourite designer this week and I'm really excited to share with you who it is.
But first, let me point out some of the "well deserved" winners:
CHRISTOPHER BAILEY GOLD AWARD WINNER
HALINA NORTH
I can see why Christopher Bailey would love this Halina's collection – elegant and simple fit as well artisan fabrics somewhat remind me of the classic Burberry's signature trench coat style! With a fresh and creative twist of course – perfect recipe for the main prize!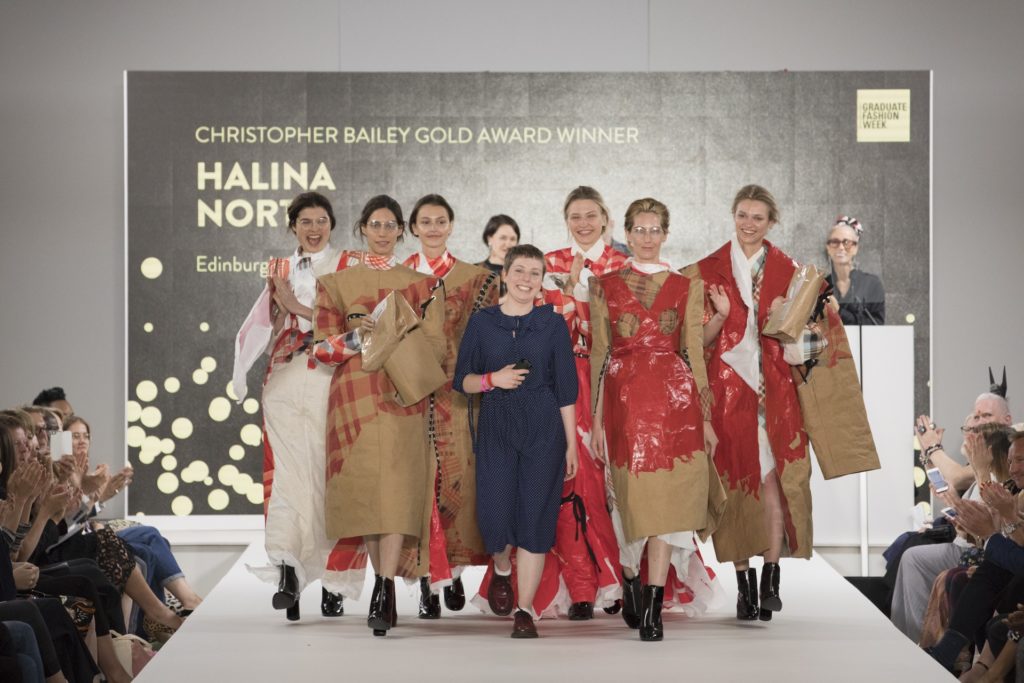 SWAROWSKI INTERNATIONAL CATWALK COMPETITION WINNER
PO CHIEN CHIW
Innovative use of fabrics and exaggerated strong shapes have earned Po Chien the highly respected Swarowski International Catwalk Award. My favourite piece is the burgundy coat on the right!


CATWALK TEXTILES AWARD WINNER
MADDIE WILLIAMS
I mean do I even have to say anything here!? What a fantastic, beyond-innovative use of fabrics!!!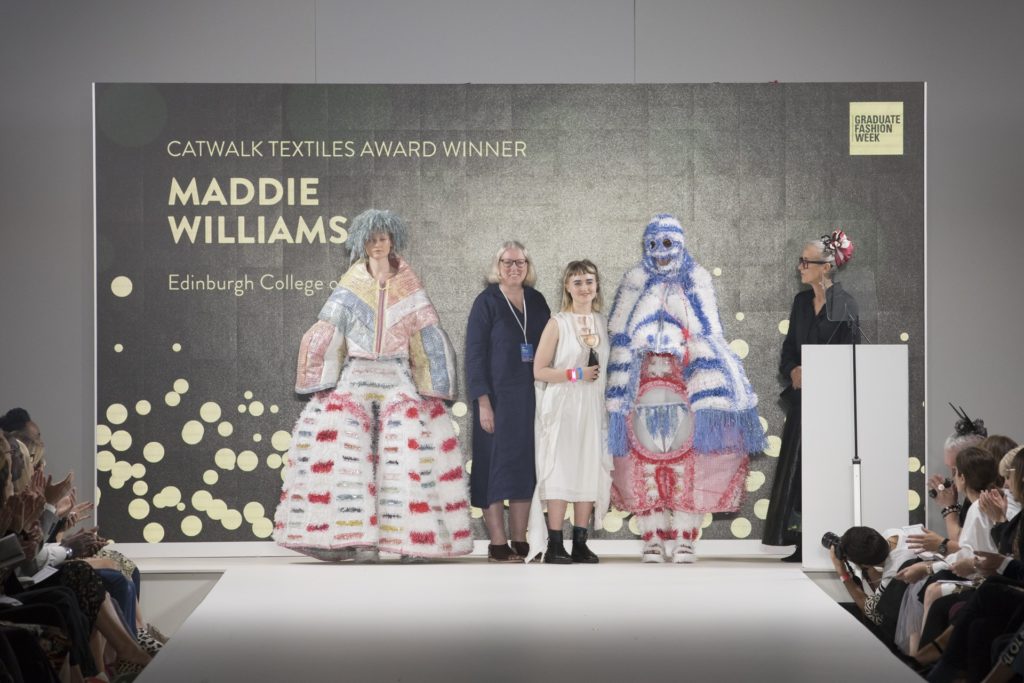 VISIONARY KNITWEAR AWARD WINNER
RUTH WILLIAMS
When I think of knitwear I usually think of winter collections – chunky jumpers and overcoats. However, Ruth's collection is so elegant and "light" that I could definitely wear it any time of the year!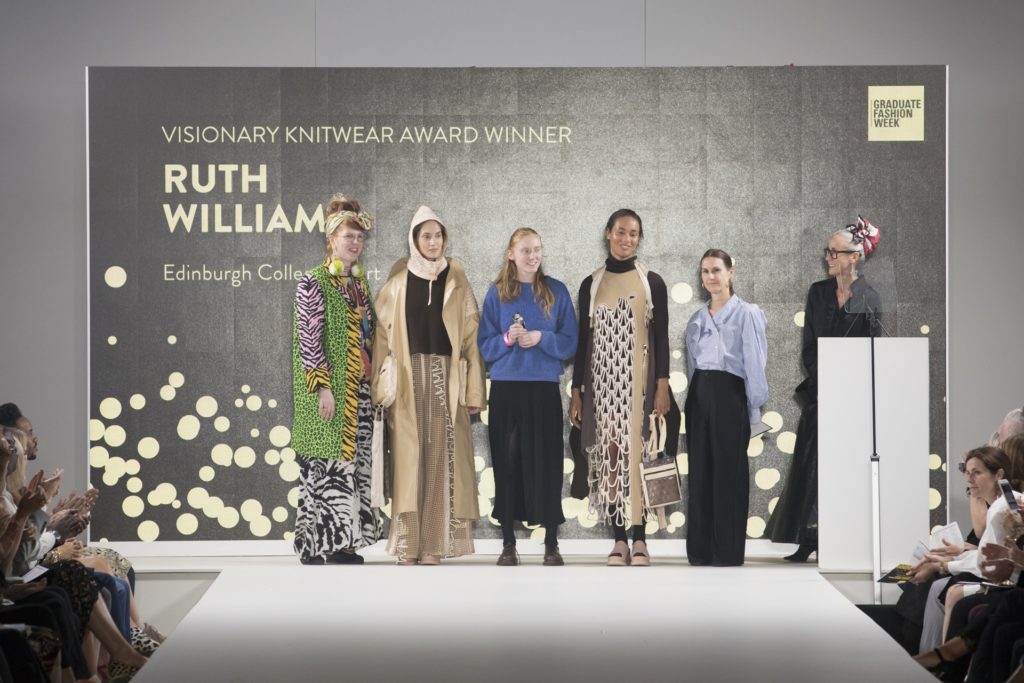 DEBENHAMS MENSWEAR AWARD WINNER
DANIEL RYNNE
I absolutely love the simplicity and "earthiness" of this collection. Makes me want to go to the countryside and throw myself into an endless vastness of a lavender field… appreciating the simple joys of life.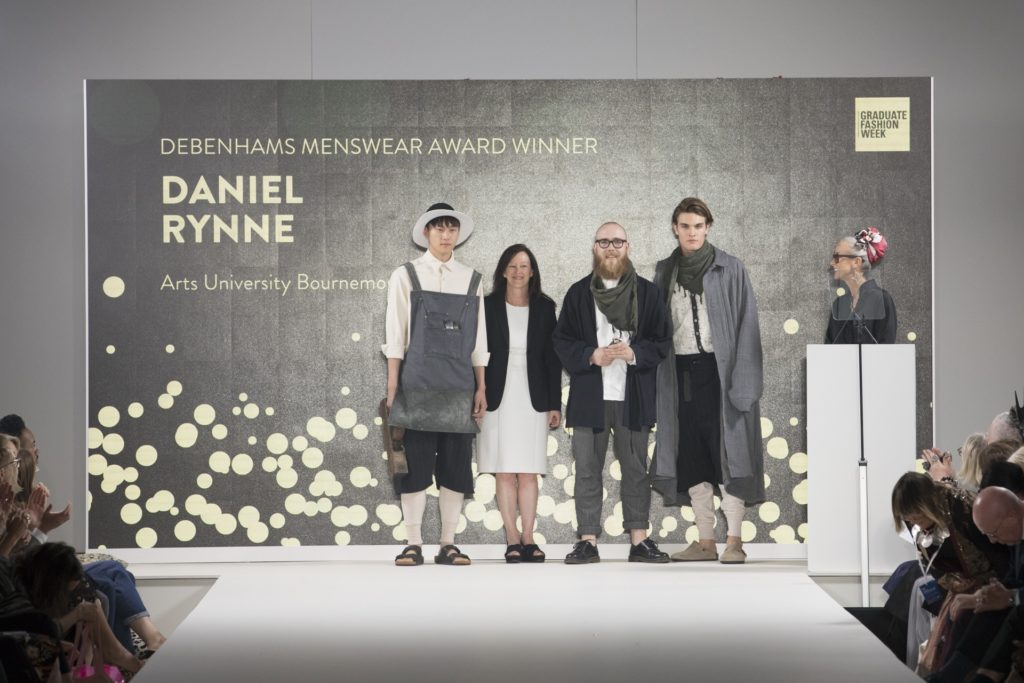 M&S WOMENSWEAR AWARD WINNER
IRENE D'ANTONIO
What Irene has done so brilliantly in my view is to create a playful collection, which is completely wearable and not even in the slightest ostentatious. Love these colours – perfect for those "hot summer days" that the weather forecasts have been promising us for weeks…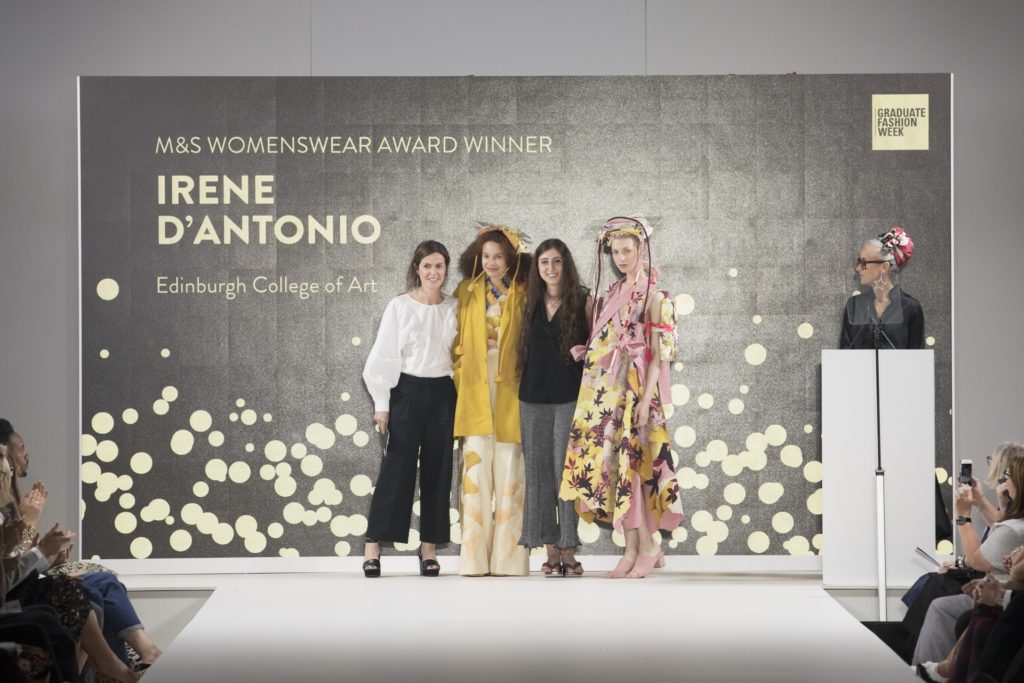 It is really interesting to see the changes in the Fashion Industry throughout time and how "young eyes" see it. The catwalk seemed really different, innovative and fresh.
MY FAVOURITE COLLECTION
If I were asked to give an award to a designer this week, it would be KATE CLARK from the Kingston School of Art!
I just couldn't resist her adorable and yet really powerful style. Kate loves mixing sweet innocence of your childhood days with classic and elegant textures like silk and tulle, creating a completely fresh and bold look.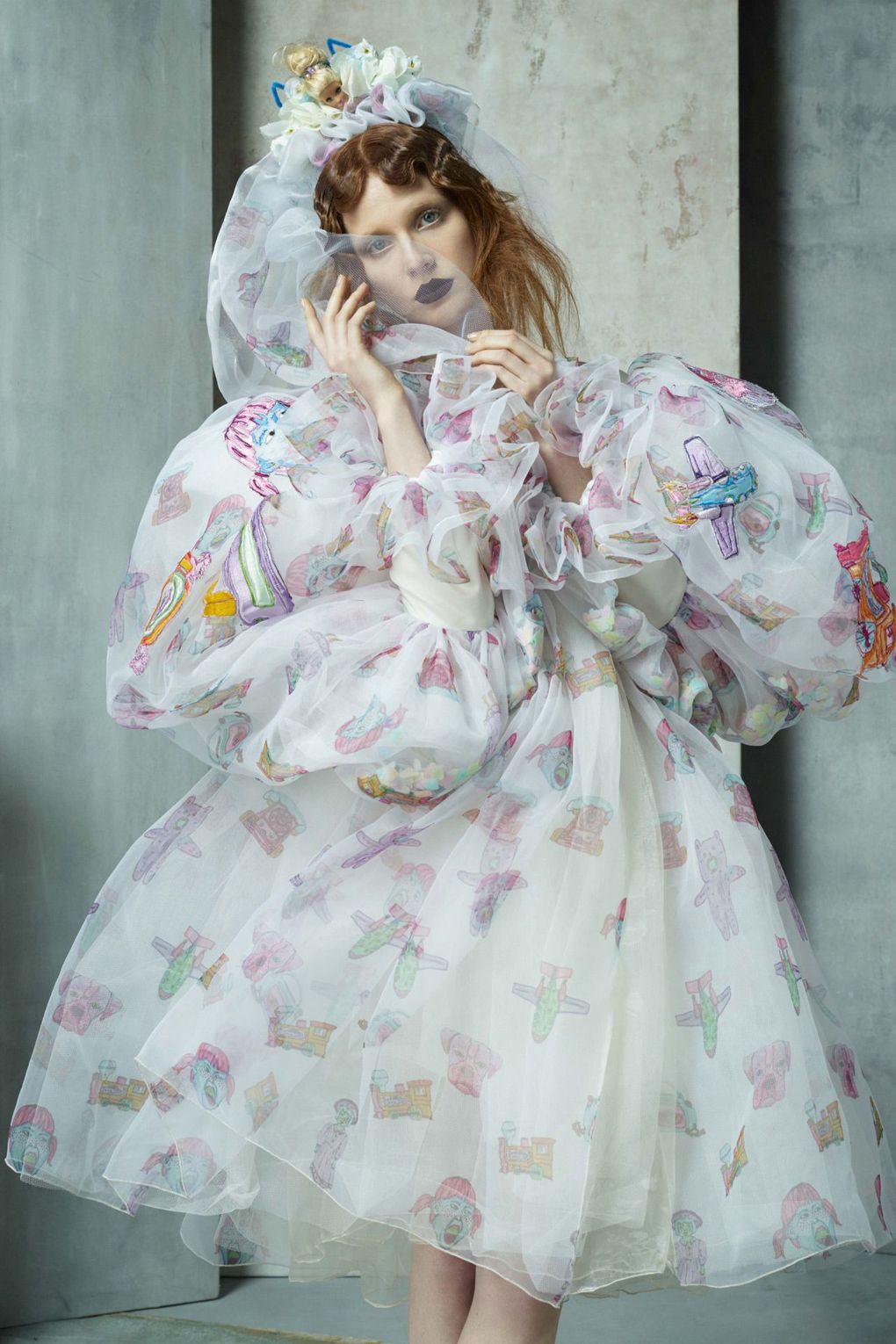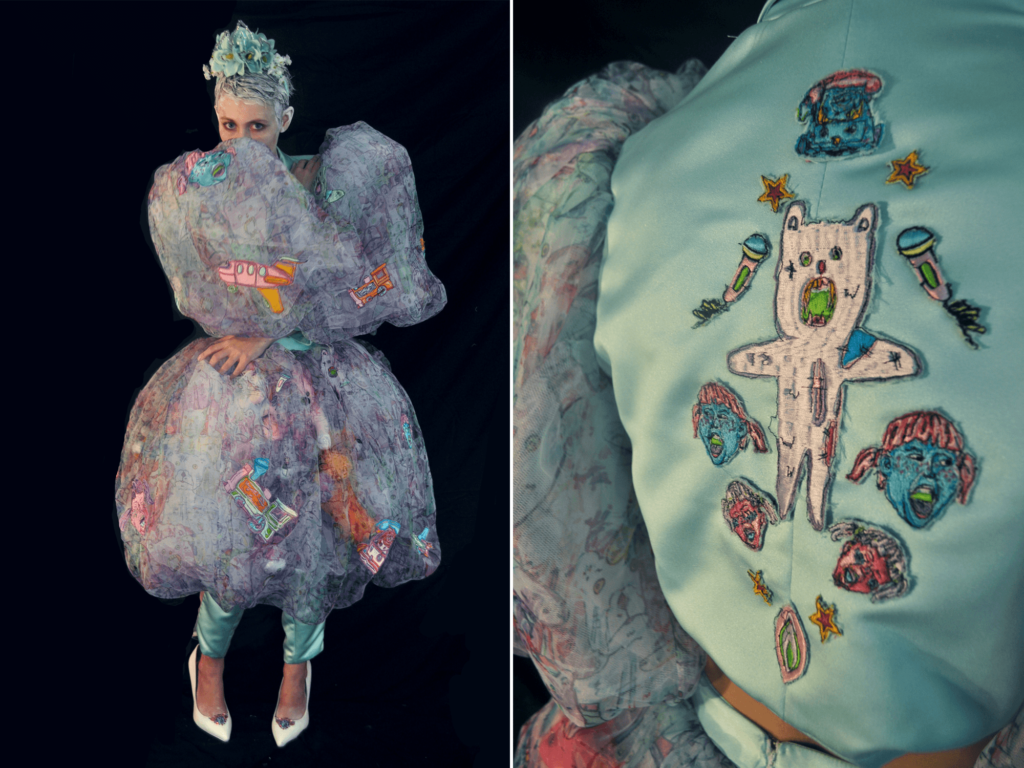 Designer and model: Kate Clark
Photographer: Mary Clark
I would definitely love to wear one of her dresses for a special occasion. I think that no other dress would make me feel more light-hearted, pretty and elegant – all at the same time! And the main thing is, it reflects my personality and my soul ♥.
Maria Vitale
– I'd love to you to check out my blog: VitaleByMvv.co.uk
Credits: TaskPR, Kate Clark, GFW