All Articles
French Connection SS18 Press Day
30 Nov
by
Joe Miller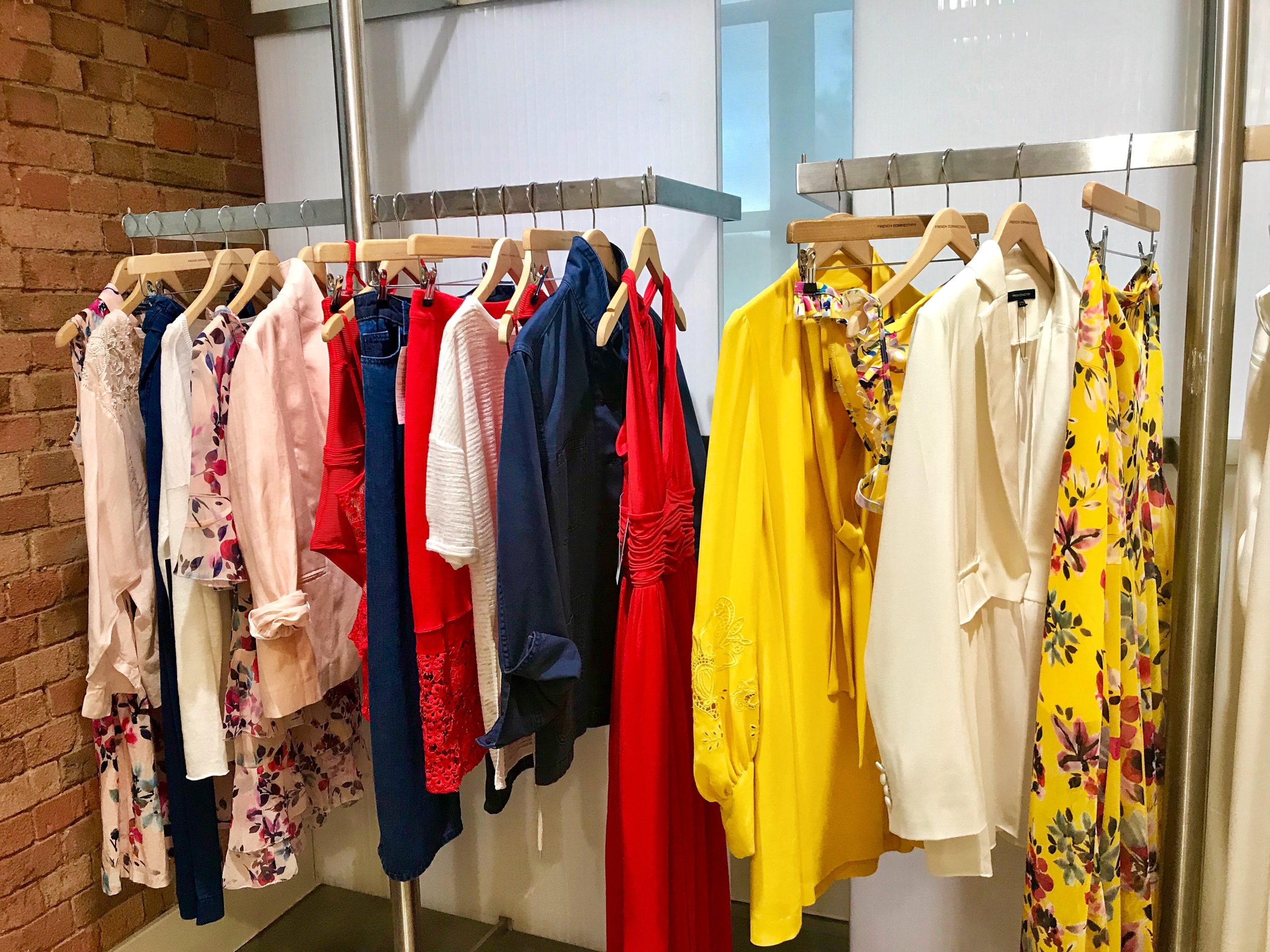 Yesterday, along with fellow student Zhenya Stoyanova (@zhenya_stoyanova), I had the pleasure of attending the outstanding press day for French Connection's SS18 collection. As we entered the space, I was instantly amazed at the variety of collections on display for us to view. Not only did we get a sneak peek at the Womenswear, we also got to see Menswear, Homeware, and more excitingly, the Bridal Collection. All four were displayed in a bright, open-plan minimalist room, with bare walls, so all the attention was focused on the displayed pieces.
WOMENSWEAR
The womenswear collection was mainly made up of chic summer dresses and co-ords, with a mix of edgy leather and cool denim pieces. The main colour schemes were subdued pastels and brilliant whites. There were some pops of colour running through the collection in shades of bright reds ad vivid yellows – the perfect colours to complement a golden summer tan. This particular collection was not too daring in terms of design, typically made up of patterned, loose fitting shirts and beautifully embroidered maxi dresses. The garments had been simply designed, sticking to classic shapes with the odd modern twist amongst a few pieces.


BRIDAL
French Connection's Bridal collection has taken a huge twist on traditional bridal wear. From long, flowing dresses to more contemporary shorter skirts and matching embellished blouses, there really is something in the collection for every bride-to-be. Although the designs are daring and modern, each piece has been crafted out of stunning, delicate, crisp white chiffon, with an element of embellishment to add extra glitz.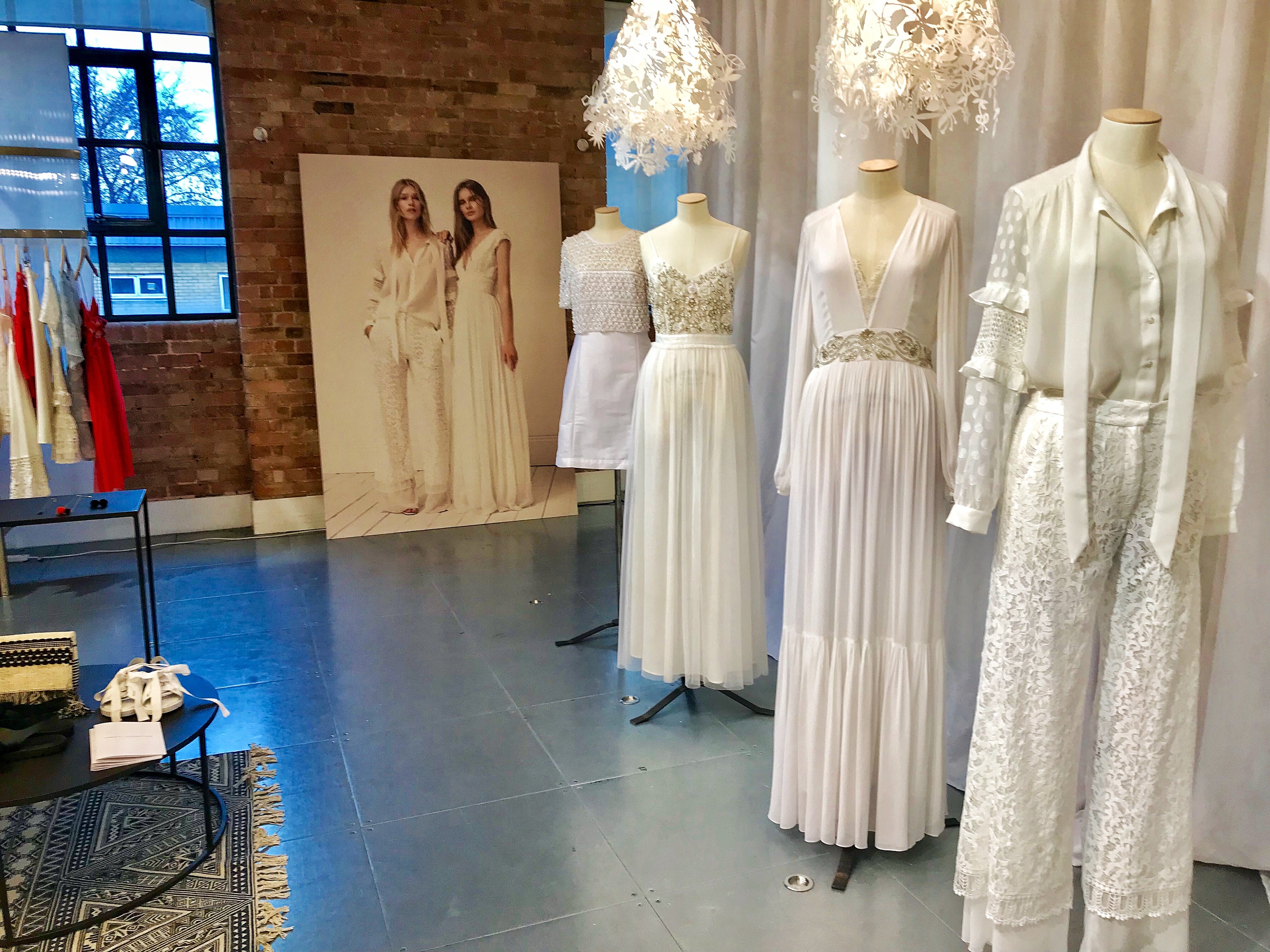 MENSWEAR
The Menswear Collection had a vintage/punk vibe to it, with a range of straight leg jeans and boxy denim jackets. There were a lot of plaid patterns and patchwork designs, which gave the collection a hint of the 80s punk era.
HOMEWEAR
The Home Collection has an urban feel, with elements of Nordic designs and patterns. There were a lot of textured pieces, also combining natural elements such as wood and faux animal skins. The collection was centred around a muted colour scheme, with light pinks and yellows combined with harsh greys and blacks thrown in as a contrast.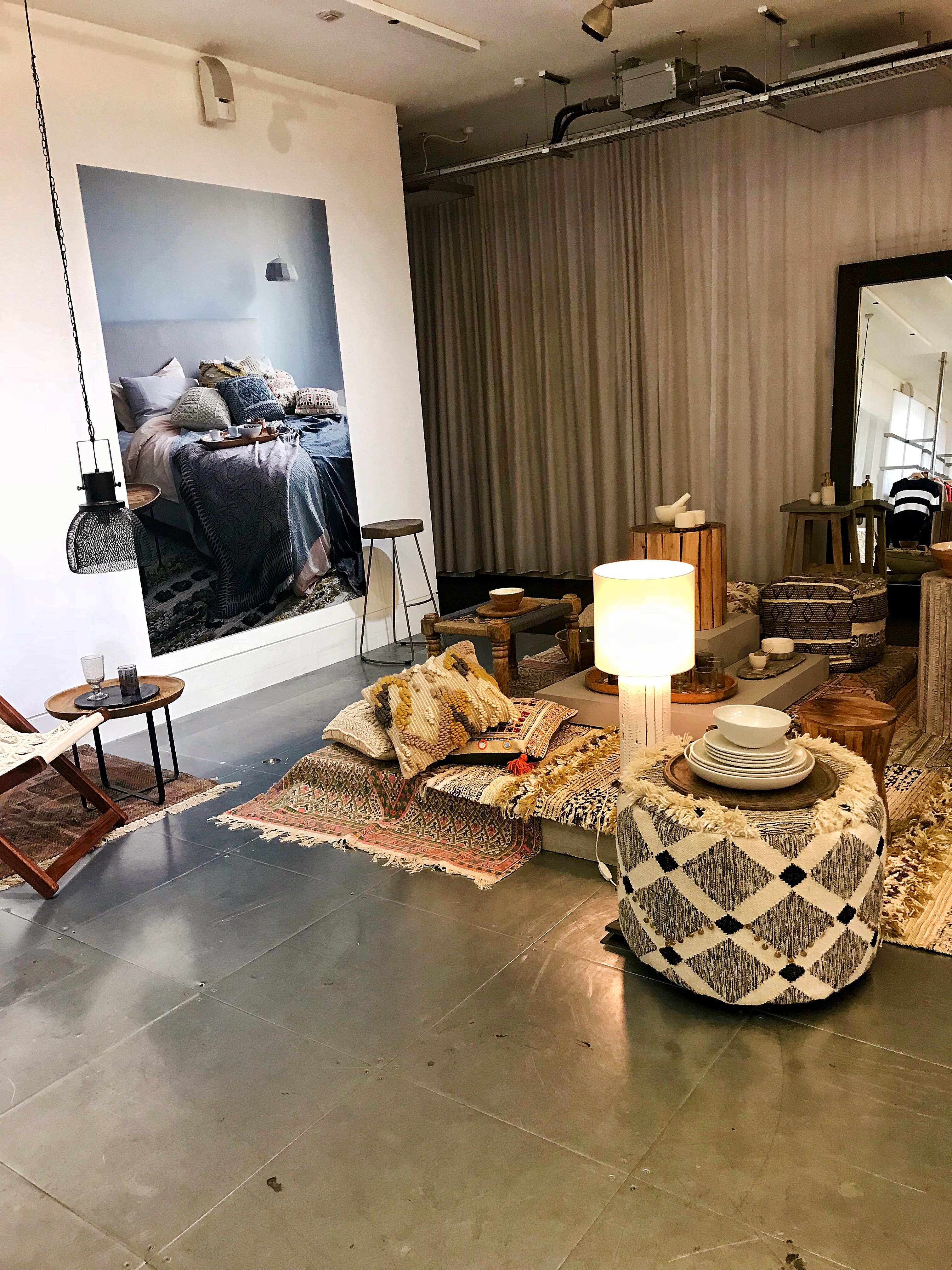 MY REVIEW
I really did love every element of French Connection SS18. It had the perfect mix of feminine and edgy pieces. The light fabrics and bright colours make each piece absolutely perfect for summer. It is a collection that will work on a range of women of all ages. I cannot wait for it to hit stores next year.
Ellie is a student at London College of Style. Follow her journey on Instagram @elliemorgaan and on her blog: elliemorgan-stylist.format.com