Interior Design
Do You Need Interior Design Training or Can it be Self-Taught?
3 Aug
by
Jasmine Bowen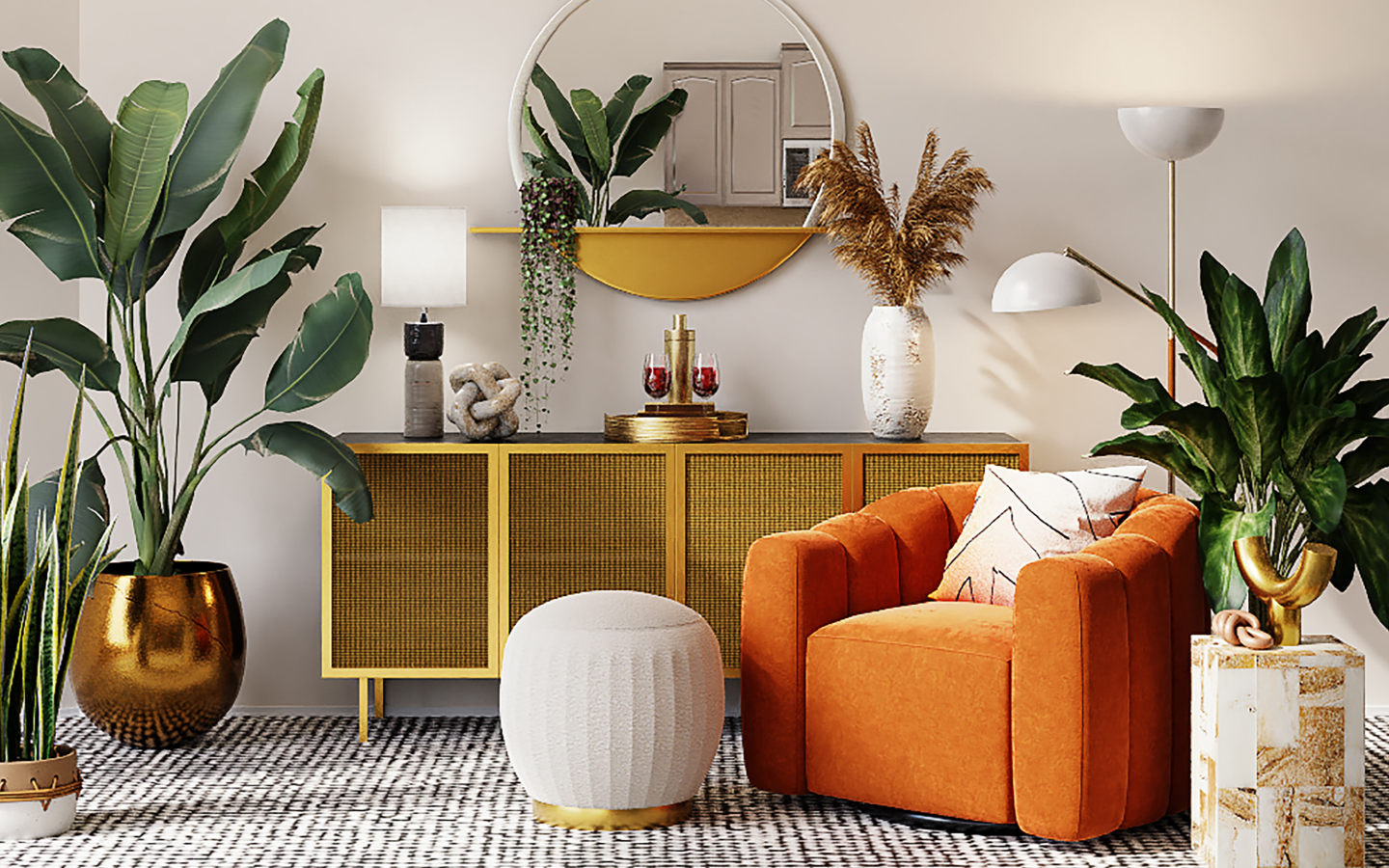 Do you ever look at your surroundings and wonder about ways to change or improve them? Maybe something just doesn't feel 'right' – the vibe, the energy, the space; whatever you may call it. Has a friend or family member ever asked you for style tips or even asked you to design their space based on seeing the way you've designed yours? If so, you might have the makings of an Interior Designer. But do you need to take interior design training first?
If so, you could turn your hobby and sense of style into a thriving career. Of course, this in itself comes with several questions. For example, you might wonder about things such as what exactly is Interior Design? What are some of the benefits of being an interior designer? Is interior design training a necessity? Or Can Interior Design Be Self Taught?" So glad you asked!
What is Interior Design?
Before we dive into the second question, let's tackle this one. It actually has a very long and unique history.
Interior design is the art and science of enhancing the interior of a building to achieve a more visually pleasing environment.
An interior designer is someone who decides what visual changes to make to the environment. So their role involves planning the space's new look; researching colour palettes and themes; coordinating the visual enhancements such as furniture, as well as managing the project itself.
Being an interior designer is more than the design, though. It really is a unique profession that involves planning the best use of the space, coming up with overall concepts for designs, taking part in site inspections, researching, interacting with the people financing the project/clients, managing the construction of the project and overseeing it end to end.
Some Interior Design jobs can be small, like a personal bathroom or office. Others might be quite large. Because interior design is so multifaceted, training in interior design is something we highly recommend.
Benefits of being a professional Interior Designer
We need to get a few somewhat harsh realities out of the way. As you can probably realise by this point it can be a world of difference between designing your home or office as a hobby and getting paid to do it as a profession. Being a professional interior designer can mean long hours, lots of pressure from clients (especially difficult ones), project budgets and others. These are pressures you probably won't face when you do it as a hobby.
In saying that, I think the dream for most of us is to take what we love, usually our favourite hobby, and turn it into an actual profession. If you have to work, why not get paid to do something you love and are passionate about, right?
That is where the benefits of being a professional interior designer come in. For example, as an Interior Designer, you get to make your own hours. No more 9 to 5. When a job is complete, you'll have the personal satisfaction of having clients who are happy with their new space. The money, of course, can also be very good, which is always a major plus.
More to the point, you can, as mentioned, turn your passion into a profession. That's what many creatives aspire to do and why LCS was founded. You get to use your personal creativity and style to shape the world around you.
It's almost akin to being an artist that marries form with function. Instead of creating a painting that someone hangs on the wall, you're creating art that people live and work in. For many, that is a feeling worth more than money.
Is Interior design training a necessity?
The short answer is yes. Don't get us wrong; there are some aspects that can't be taught. Such as personal style and having the 'eye'. Before anything else, those are the foundations of being a designer. Much like being a natural storyteller is the foundation for any writer. However, as mentioned above, Interior Designers need a skillset that does differ from hobbyists, and some things, unfortunately, can't be self-taught.
In saying that, an Interior design course will teach you everything else that you need to succeed in your chosen career path. For example, taking such a course will teach you things such as the power of lighting, understanding your client's needs and delivering on the brief, the impact of social factors on design choice, communicating your skill set, and the power of marketing, to name just a few.
As you can probably tell, those mentioned are some incredibly important skills to have as an interior designer. Taking an accredited Interior design course in London, for example, is a great investment for your future. On your own, these skills and others could take decades to learn.
In particular, we recommend the Online Interior Design Diploma Course from The London College Of Style, which is an online course that can be taken from anywhere in the world. If you've already completed the former or are looking to enhance your current Interior design skill set, there is the Interior Design Advanced Diploma Course which involves in-person classes at our London campus. This practical training was developed to fast-track you into having your own interior design business.
Interior design courses such as the ones mentioned will teach you everything you need to take your passion for interior design to the next level. You'll have expert instructors guiding you along the way, giving you every shred of information and practical skill you need to succeed – rather than having to learn everything on your own. Plus, you'll walk away with a diploma from an accredited design institute and a professional portfolio, which massively helps you get your foot in the door as a professional interior designer.
So if you have a sense of style and a passion for design, the career path of an interior designer might be for you.
Drive, creativity and a solid education can take you far. Now is the time to design your future!