All Articles
Our Up & Coming Designer Of The Week: Roberta Einer
24 May
by
Joe Miller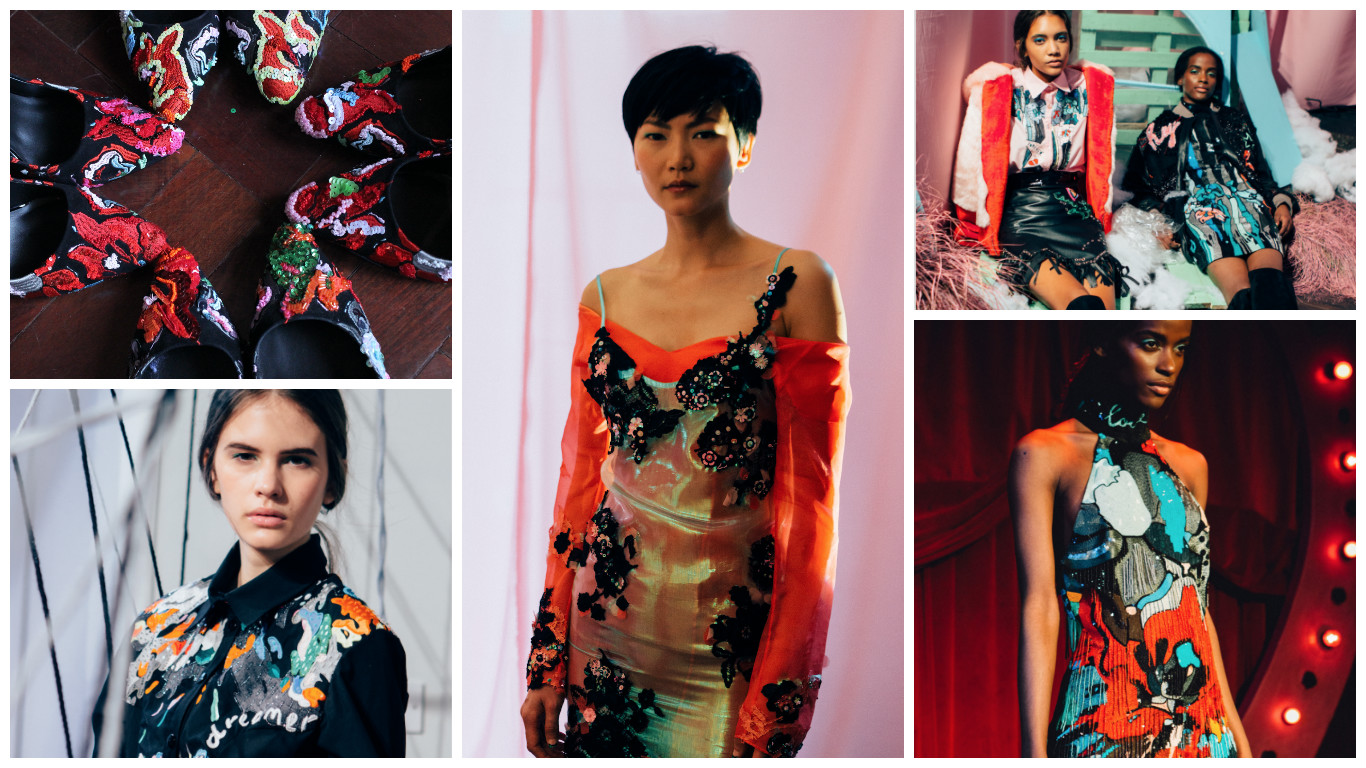 The London-based designer Roberta Einer, originally from Tallinn, Estonia, moved to England to study a Foundation in Art & Design at Central Martins, followed by a BA in Fashion Design at the University of Westminster. She's been named as One-To-Watch by Dazed & Confused, I-D, Hunger magazine and now us.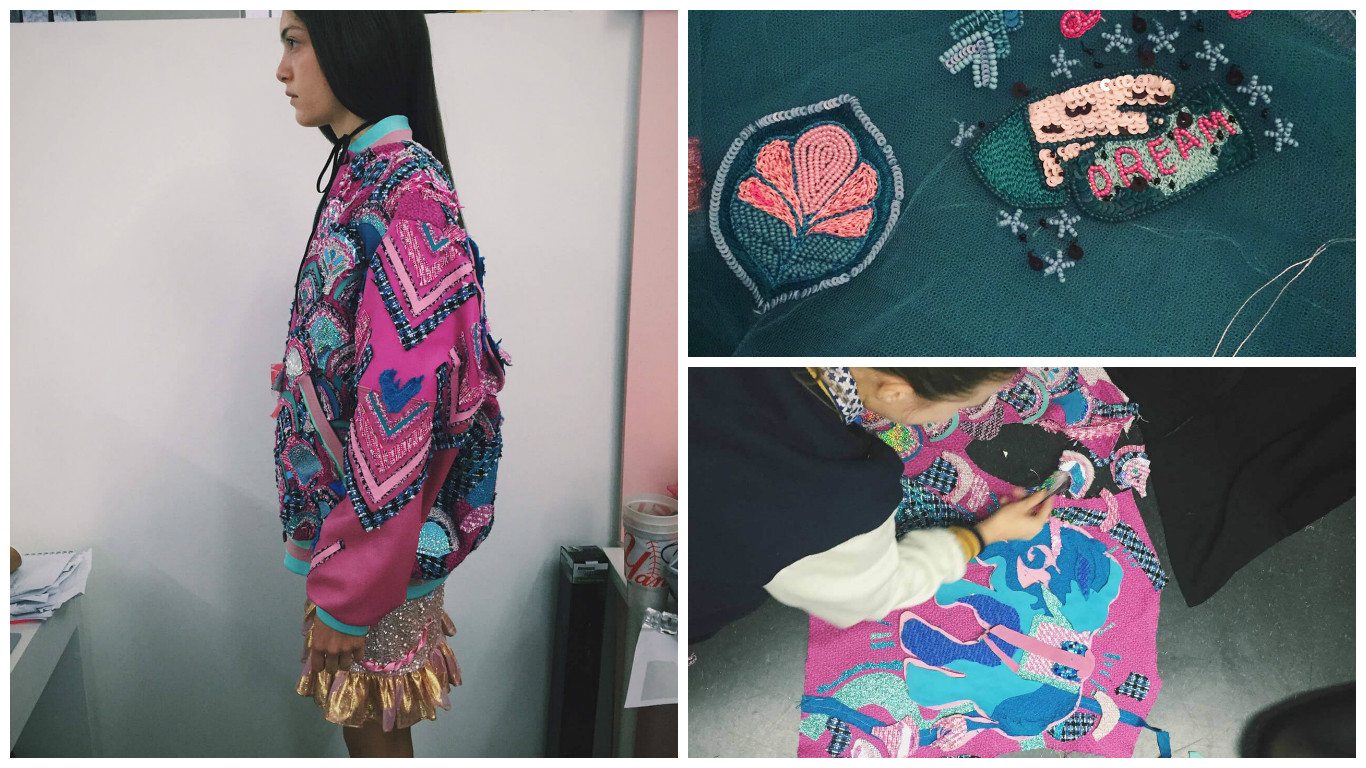 She graduated in June 2015 and launched her label in the September, she quickly developed a loyal following. It comes as no surprise when you take into account that she completed a 1year placement, in Paris, at Balmain before she'd even graduated college.
The 23year old's first collection showcased shiny embroidery, heavy skater skirts, baseball tees, bomber jackets and slip dresses. They are all inspired by her art-rich homeland and everything is hand-sewn including rainbow appliqués, sequins, ribbons and beading. Roberta says that "luxury to her is a heavy garment, like a good watch on your wrist, to me, that's the feel of luxury".
The designer unveiled her first stand-alone Spring collection at London Fashion Week including more wearable and versatile versions of her graduate show.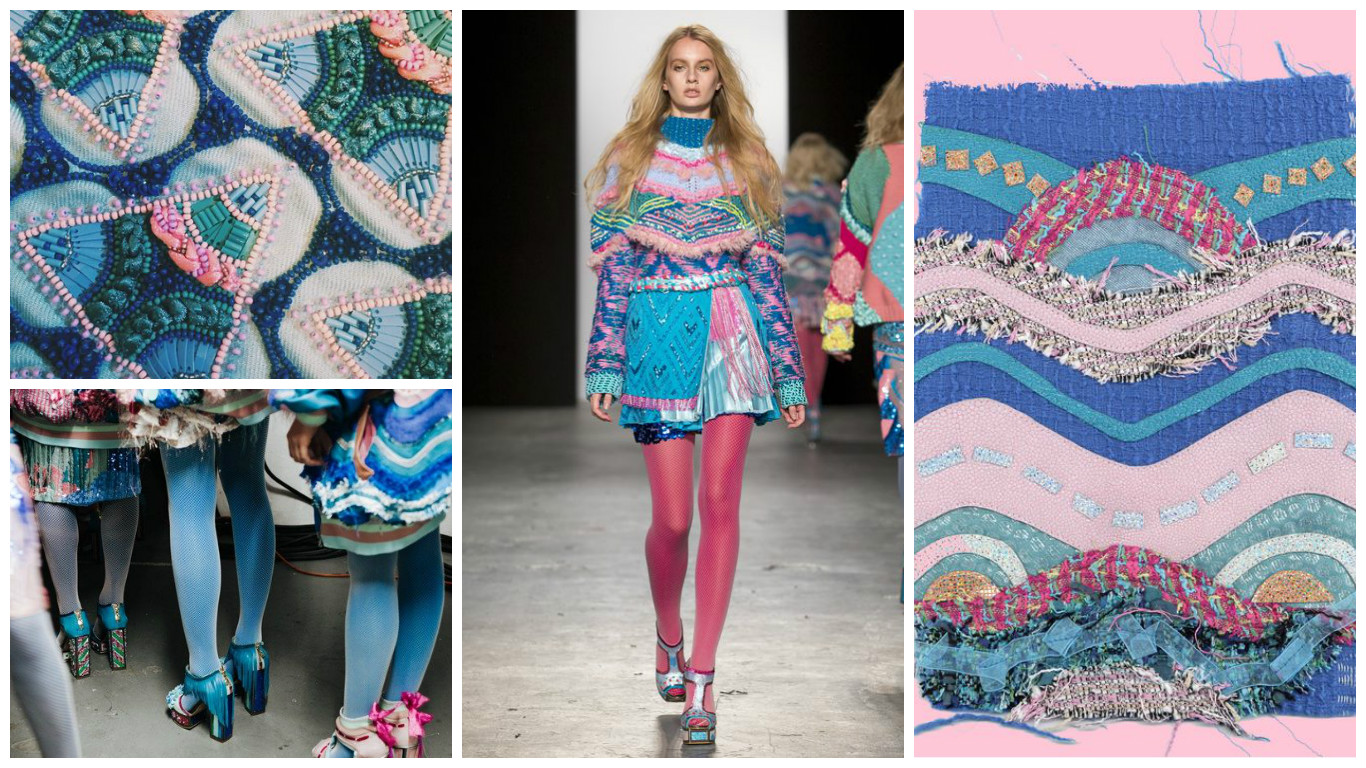 Roberta Einer is known for her signature maximalist embellishments and incredibly illustrative embroideries, most of which she learnt during her placement at Balmain working as a print and embroidery assistant. "At the time my aesthetic was minimal and monochrome, but at Balmain there are no limits – it's all about adding more. It gave me the courage to really go for it."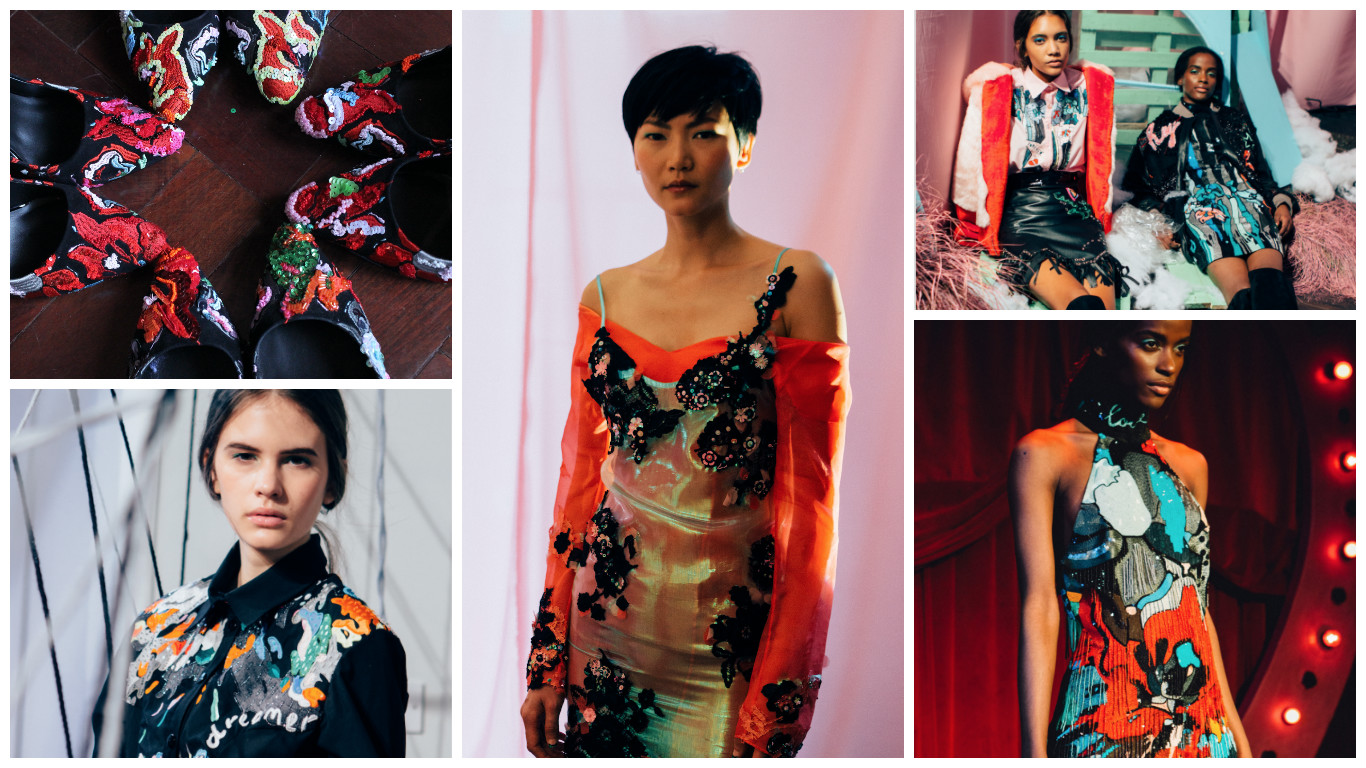 Her incredible embroidery, beautiful embellishment and bubblegum-inspired colour palette, enables her to create heavy-weight textured masterpieces. Her playful, fun attitude towards working with different textures and couture embroidery techniques is what makes her one of our favourite up and coming designers. As a designer, it's imperative to have a signature detail that separates you from the rest, and makes your pieces easily identifiable and this is something Roberta does impeccably.
To find out the latest on her designs and collections:
Website: http://www.robertaeiner.com/collections
Tumblr: http://robertaeiner.tumblr.com
Instagram: https://www.instagram.com/robertaeiner/?hl=en
Twitter: https://twitter.com/robertaeiner