All Articles
Christos Christou Gives Us His 5 Designers To Watch for AW16
29 Sep
by
Joe Miller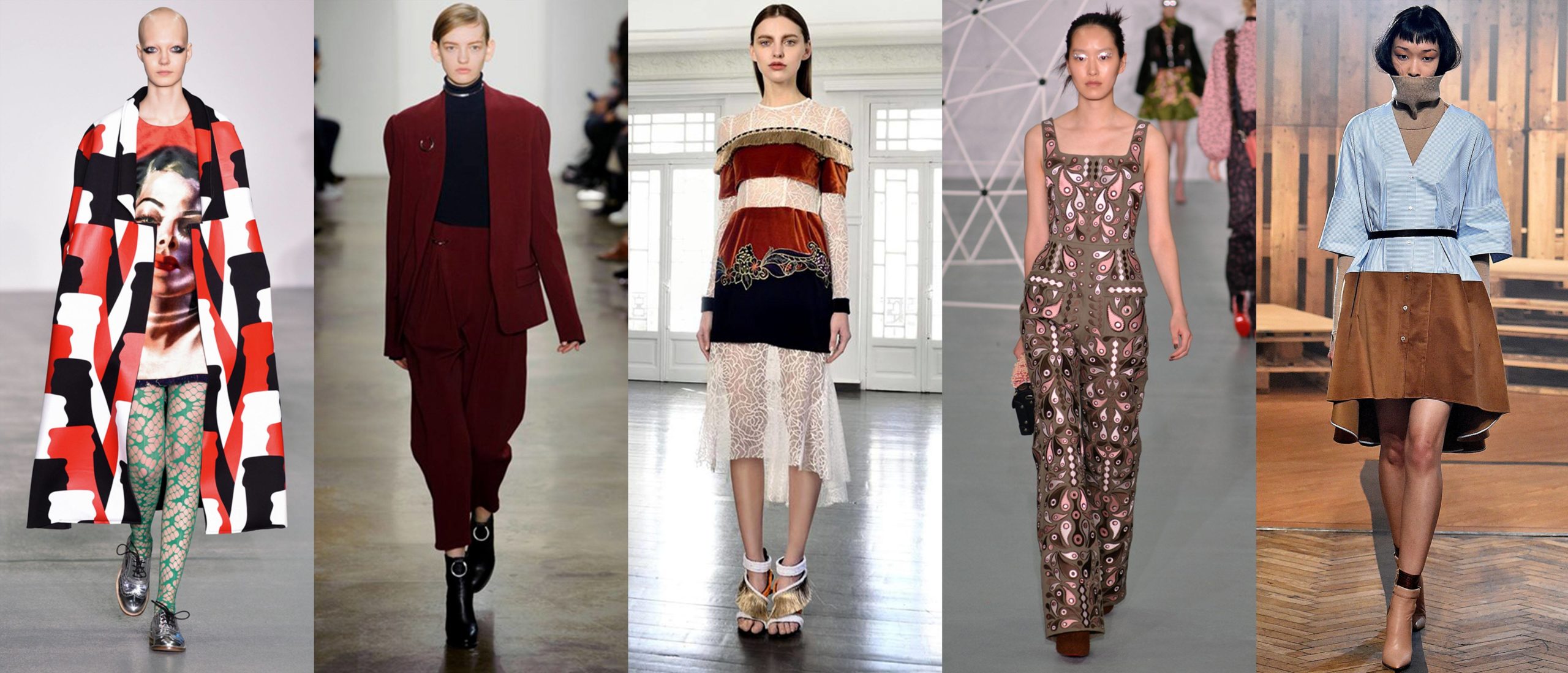 Over the last few months, designers around the world have unveiled their visions for winter 2016-2017, which saw a return to some classic colours revitalised by modern shapes and a range of unexpected fabrics, accessories and combinations. From London to Paris and New York Fashion weeks we noted those who made the difference in our eyes and created statement looks and creations for the following season.
Palmer//harding
Award winning designer duo, Levi Palmer and Matthew Harding, who have been described as "the world's most perfect shirt makers" presented their AW16 collection during London Fashion Week in February, receiving jubilant comments from the fashion world. Layers, armour-inspired pieces, boxy silhouettes, long lengths and asymmetry were the strongest elements for AW16 collection, with patchwork pony and shearling details creating the statement pieces. Their colour palette for this collection promotes yellow, black, white, brown, dusty blue and coral as key colours for the pieces.
FYODOR GOLAN
After their impressive debut at London Fashion Week 2012, Fyodor Golan has been able to maintain the ability to amaze their audience season after season. Looking for inspiration around the world, Fyodor Podgorny and Golan Frydman, infuse an expressive approach with clean geometrical silhouettes and sportswear aesthetics into modern luxury womenswear. For AW 16 their show was a real experimentation of colours, textures and styles. Decorative cutout holes made a consistent appearance in many of the garments and Coco Cola prints which were transferred onto silk.
Dion Lee
Australian designer Dion Lee has been called one of the industry's most intriguing designers because of the fact he's constantly rethinking garment construction. The collection consisted of voluminous shapes, and embellished fabrics, with a range of elegant dresses and pieces which could be seen straight onto the high street.
NatarGeorgiou
Showing their collections around the European fashion weeks and having their designs in editorials and publications around the world, NatarGeorgiou are definitely the fashion duo to watch. Greek Cypriot Designers, Demos Natar and Andreas Georgiou, wowed fashion journalists and editors during their AW16 presentation in Paris Fashion Week. The collection featured floral elements, lace, sheer organza and of course their signature knits. It all came together to create a collection for today's contemporary and iconic women; seductive, fragile and fearless.
Holly Fulton
The British Fashion Council's annual Fashion Forward award is a pretty big deal, and one of this year's womenswear winners is Scottish designer Holly Fulton. Having celebrities like Kylie Minogue supporting her, Holly honours the female silhouette for another season. Strong surrealistic elements and a game of unusual outfit combinations consisted her runway show for London Fashion Week. A mixture of velvet, organza and chiffon created the hero pieces of the runway with olive, brown, eggplant, and russet colours leading the collection.