All Articles
Advanced Graduate Lewis Evans Martin Takes A Look at The Top Menswear Trends from NYFW
22 Jul
by
Joe Miller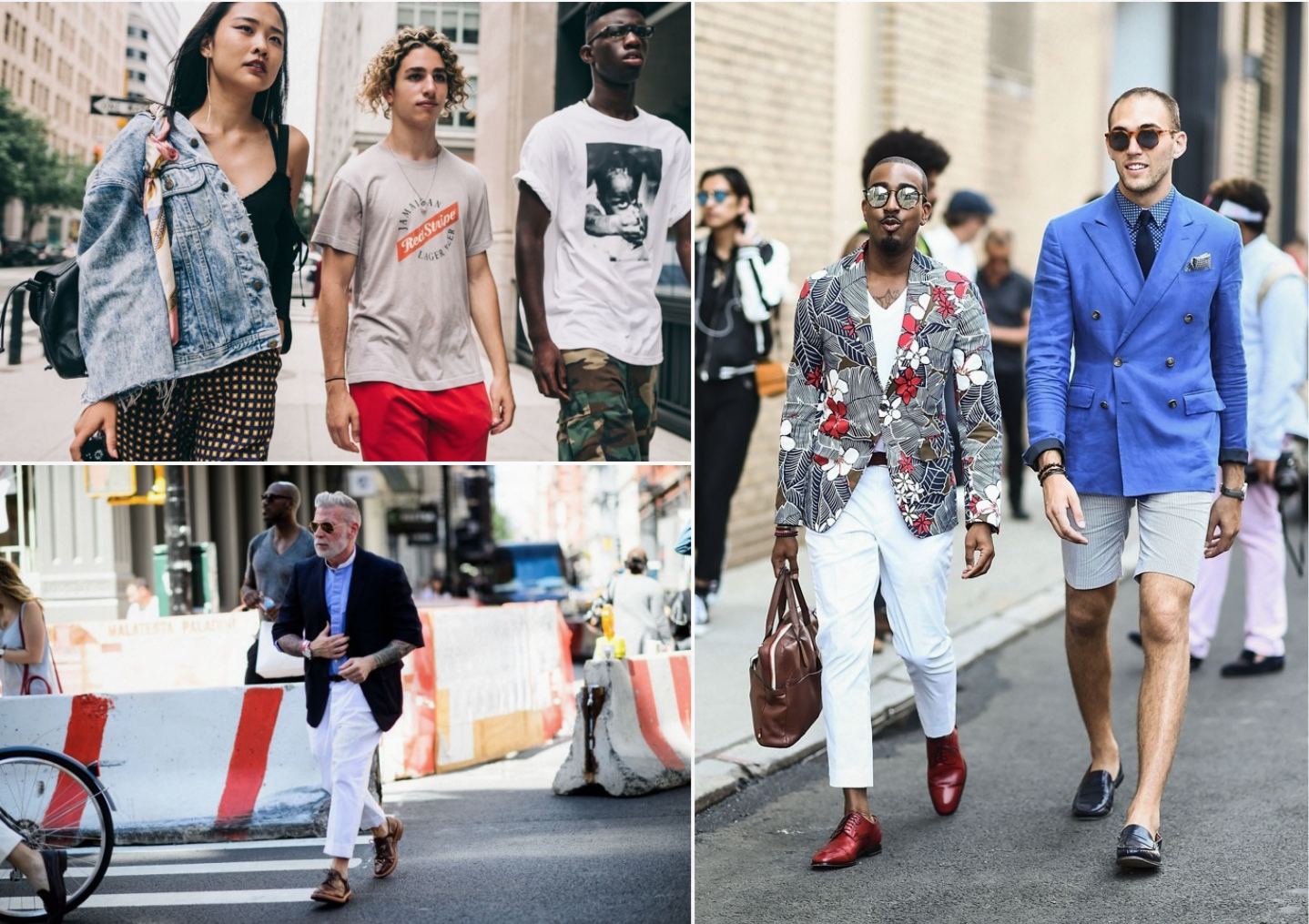 At LCS, we're proud to open our doors to an intake of students from varying countries across the globe. Increasingly we're finding more and more students from 'across the pond' are choosing to study with LCS for a Brit take on fashion and style. But the admiration works both ways, as Editorial Styling Advanced student Lewis Evans Martin finds out as he looks for inspiration for the biggest key trends of this season's New York Fashion Week Men's.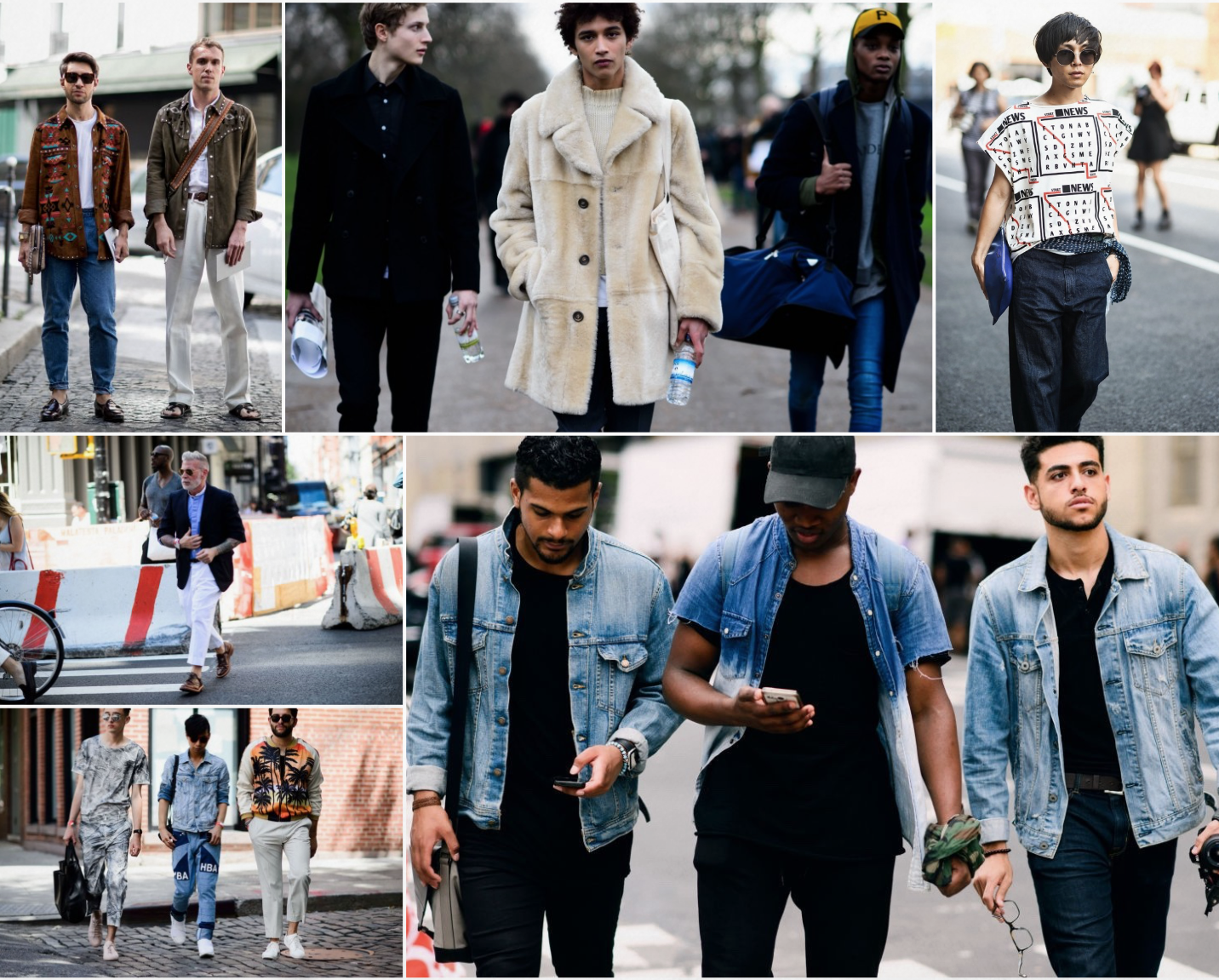 U T I L I T Y
After the war in 1939 it changed men on how they dressed. Clothes became loyal, honest and friendly. It was more of a statement for civilian clothes to be practical as well as stylish. In 2016, I'm seeing this trend to be one of my favourites within menswear using durable fabrics, and light and heavy stitching to create the modern style utilitarian aesthetic.
This aesthetic is attached to bland and muted colours. Colours that can create shadowed effects like, gunmetal, ever green and black. Practical is a word used in a positive light. So in busy cities like London/ Paris and New York having practical components applied to clothing is a huge benefit to the day-to-day get about.
Components: Functional footwear & Contactless Jacket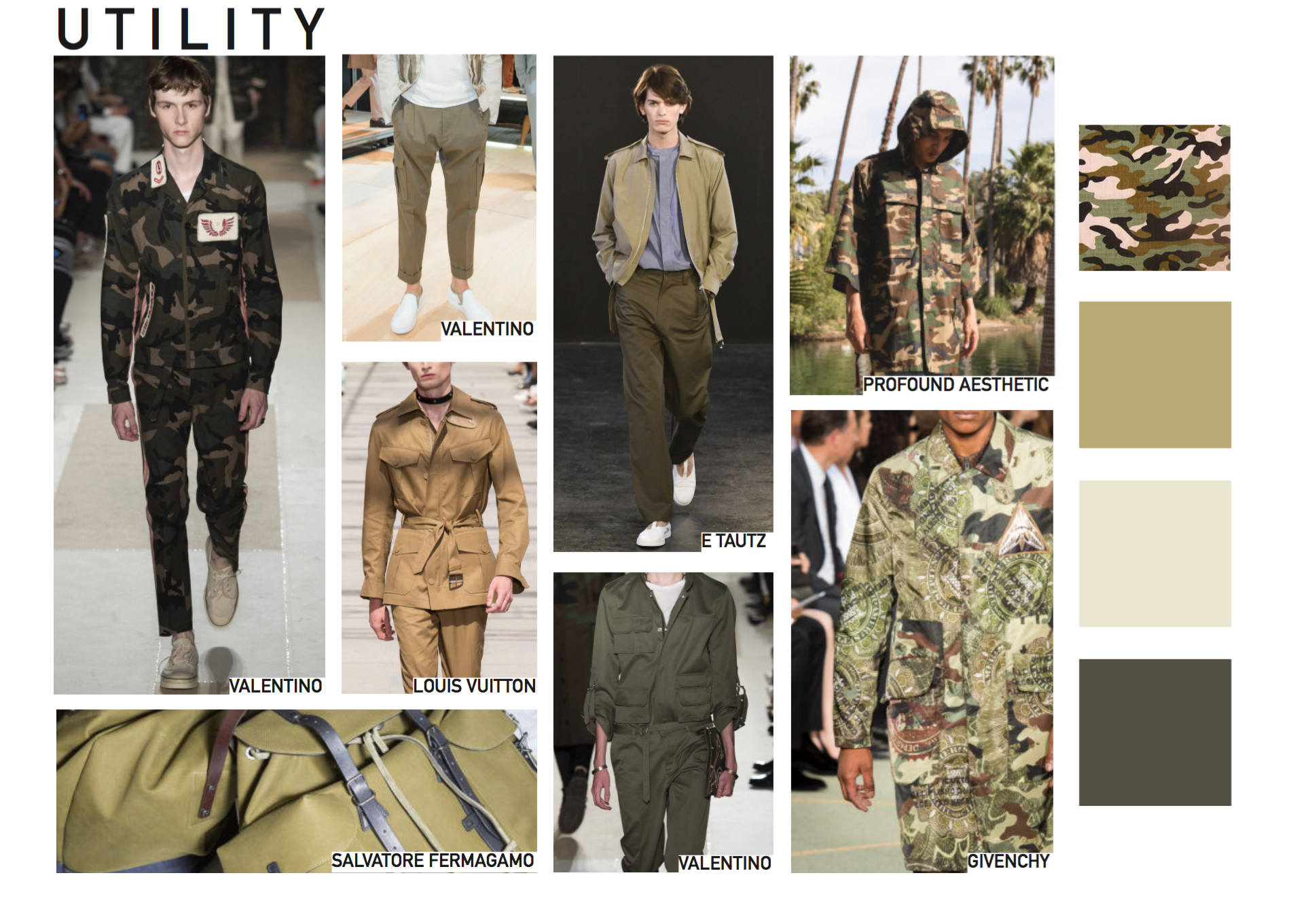 S P O R T S L U X E
Sports luxe is the best of worlds, the casual and the trend. This has slid into the mainstream becoming popular day-to-day attire, especially for the unconventional. Brands like, A.P.C, Alexander Wang and Rick Owens hold the title as the game changers for adding style influence to this trend. Mixing sports, street and suiting has been easy and effortless to the modern man because it's low key and unassuming. Points, like and instagram comments win people over from looking like you haven't tried too hard. Sports luxe is stylish, youthful and attitude.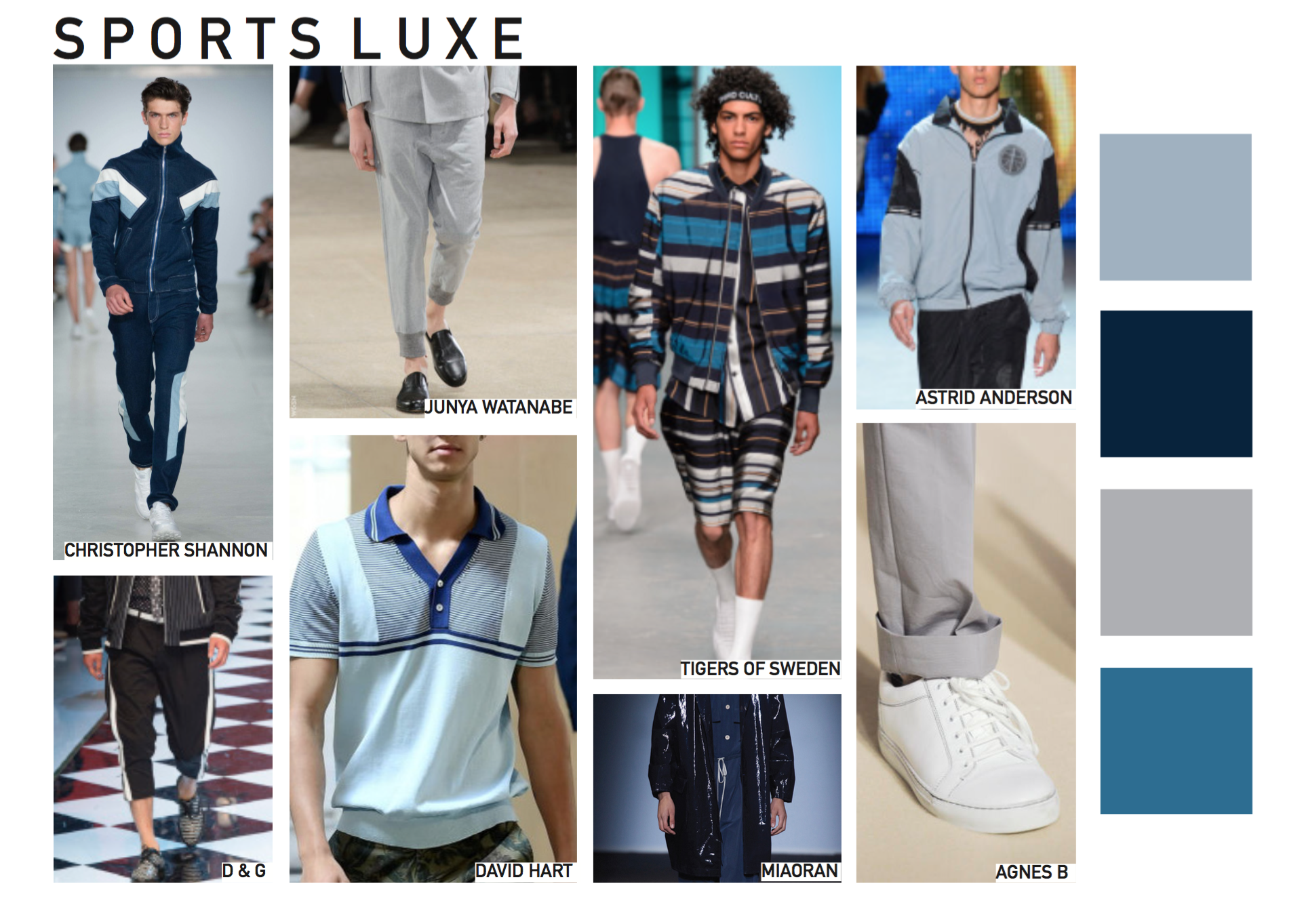 R E L A X E D T A I L O R I N G
Relaxed Tailoring is elegant and comfy without a doubt. A bit like sports luxe in terms of durability and comfort, but it's more about the silhouette, size and fit. This trend is best known for layering and use of space. It has many suggestions and can be dressed upon different ways to convey messages. i.e. running late to work, and easy to move about in London rush hour. The oversize overcoat and blazer is normally styled with a baggy shirt, with a crew neck jumper, and cropped trousers. Men in 2016 tend to use relaxed tailoring as a way to say, "This is not style" knowing full well the outfit is pieced together carefully while still looking effortless.