All Articles
A morning with celebrity stylist Rachel Fanconi
7 Jan
by
Joe Miller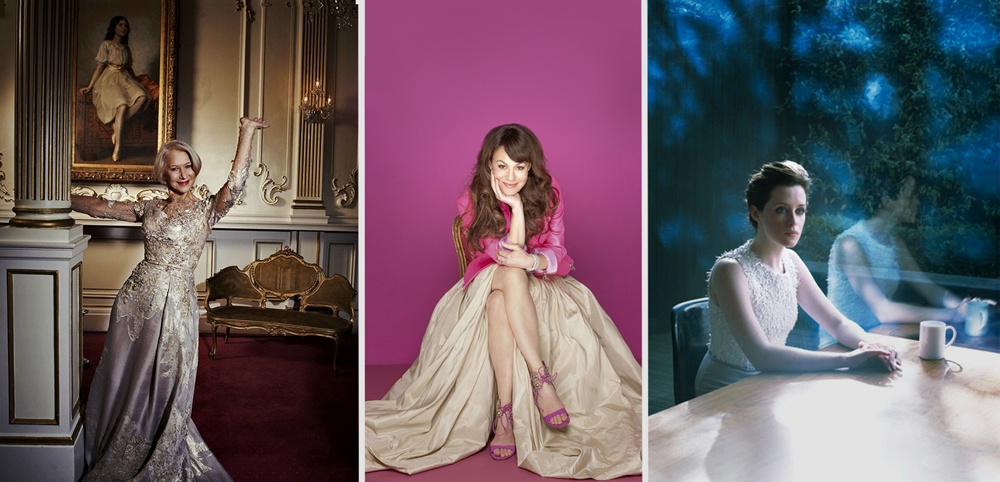 Image Credit: TheFoldLondon
Rachel Fanconi is one of the top British stylists in the country and styled Oscar winning actress Helen Mirren into her current "goddess" look. Her immense portfolio of celebrity clientele includes Graham Norton, Helen Mirren, Emily Watson, The Duchess of York, David Beckham to mention just a few with a career spanning 20 years. Her shopping trips have been noted as one of the top ten private lessons in the world!!!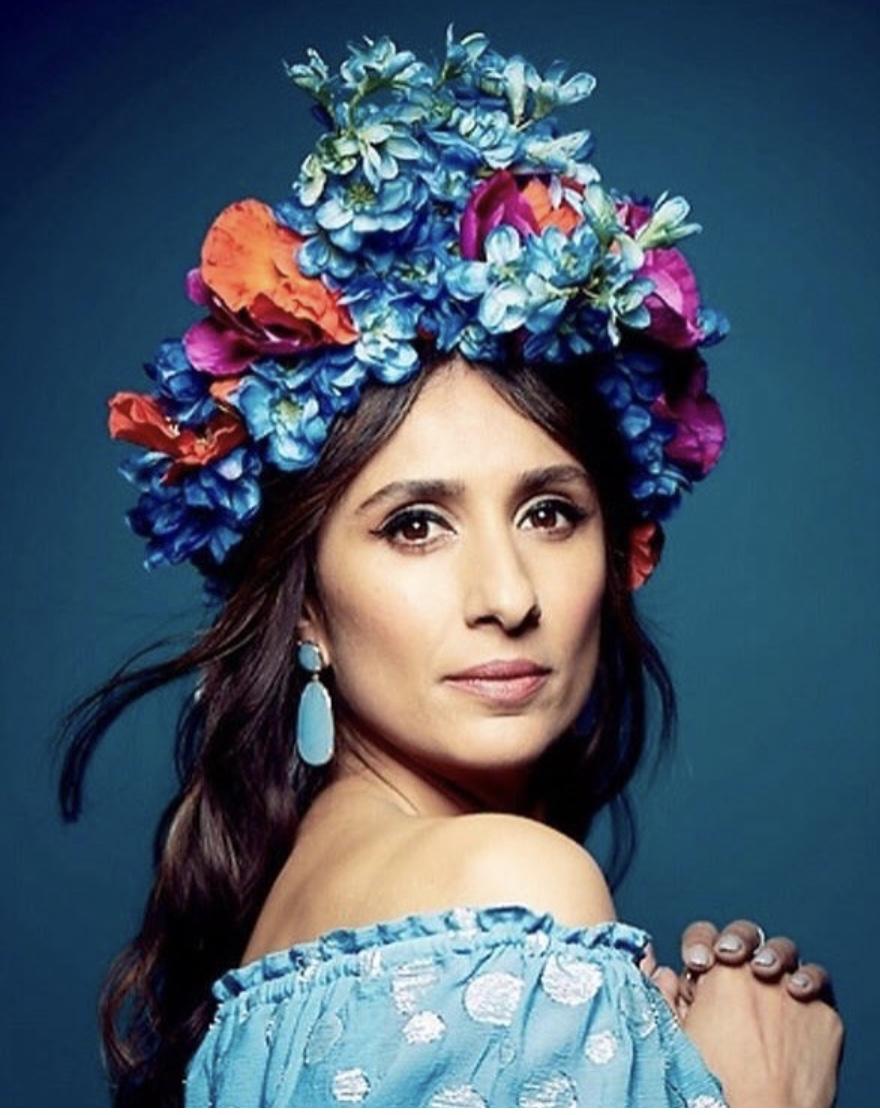 Image credits
Styling: Rachel Fanconi; Photographer: Dan Kennedy
What is the best thing that has happened to you this month /year?
The best thing that's happened to me this month was pulling together a big commercial that we shot all over the country. It was really fun, the kind of tricky outfit-building that I enjoy most!
What do you like to drink?
My favourite drink is coffee, coffee and more coffee!!!
Cake or bake?
Definitely cake. I'm not the baker at home my husband (stylist, Neil Cunningham) is and he's like a baking jukebox…you can say mmm I really fancy a ginger cake and one will appear.
Favourite time of year?
Anytime, there's no bad weather only bad clothes choices. However prep day in persistent rain is THE WORST
When did you last take a road trip?
Last big road trip was the job I mentioned where we travelled round the UK for a week filming a commercial. It was so nice to see some new cities right here at home, we had a brilliant night out with perfect food in Birmingham's jewellery quarter.
What is your biggest strength?
My biggest strength is that I genuinely enjoy what I do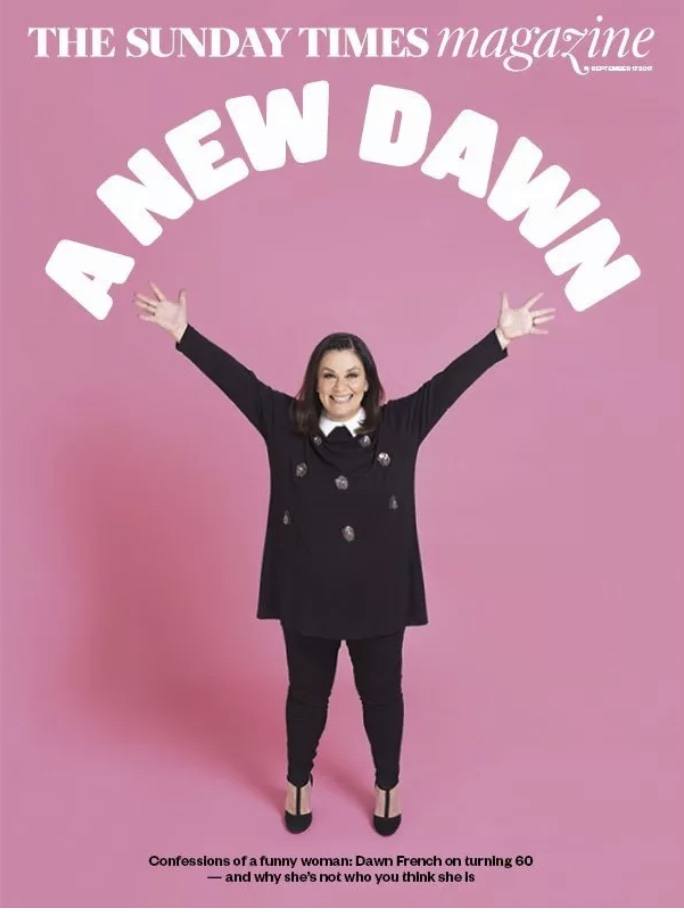 Image credits
Celebrity: Dawn French; Styling: Rachel Fanconi; Photographer: Perou
What is the best thing about working with our clients?
I love to see how prepared they are for some hard work – historically fashion could be perceived as a bit fluffy but when they show up ready to run about and get involved and give the extra 10% it just really makes me feel proud to work in this industry. It can be a glamorous job at times but the business of making people feel good is a privilege that we shouldn't take for granted and does take hard work to get right.
Who would play you in a movie?
Leslie Knope
Who's closet do you covet?
My husband's, twice the size of my wardrobe and he keeps all the fancy stuff so perfectly.
Shoes or bags?
Bags
What have you binged on Netflix recently?
Call My Agent!
What do you do to unwind?
Yoga, kid and dog stuff
What is the best lesson you have learned in your career?
It's not making it up as you go along if you call it "creating protocols"
Favourite destination?
Home
Best moment in your career?
*the best moment in my career was more of an evolution… in a business obsessed with newness I realised at a certain point in my thirties that I had evolved from being the go- to stylist for information on the latest trend to being the trusted pair of hands on a job for a client and I find I love that so much more.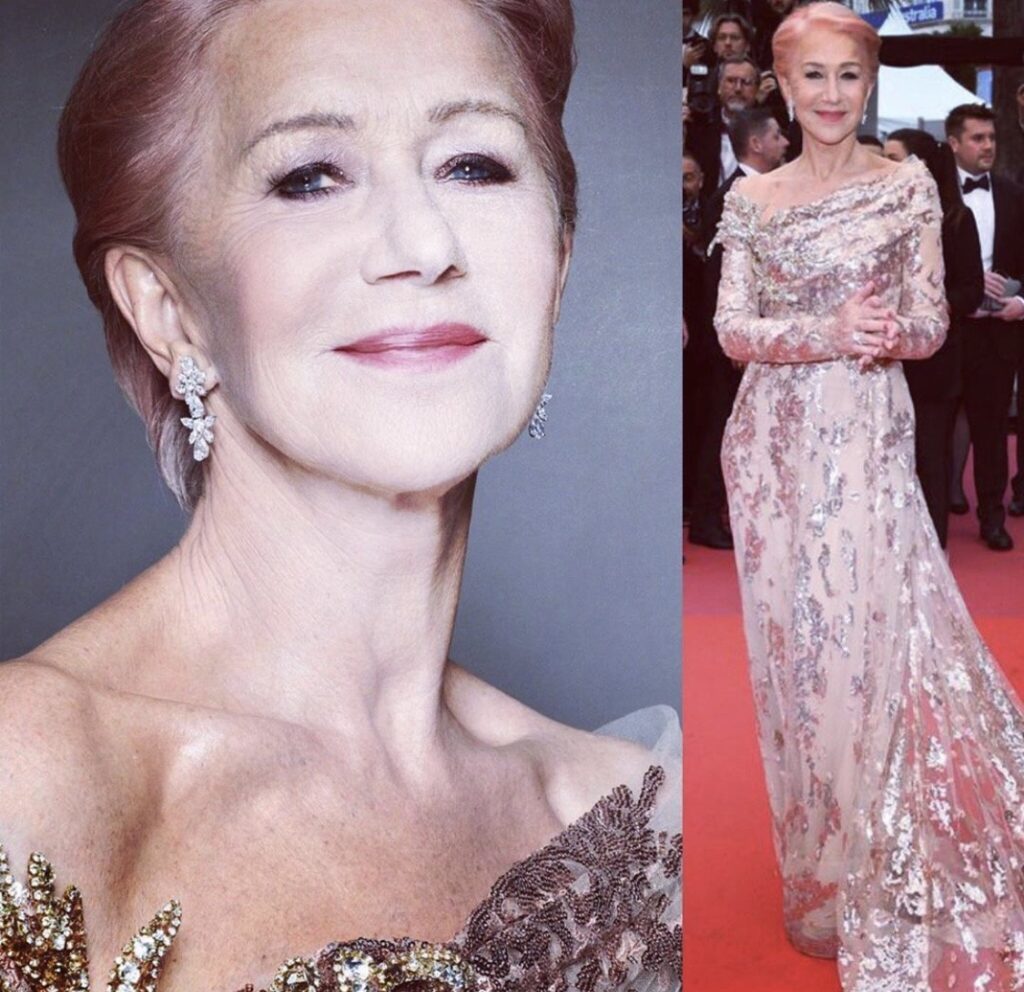 Image credits
Actress: Helen Mirren; Styling: Rachel Fanconi; Photography: L'Oreal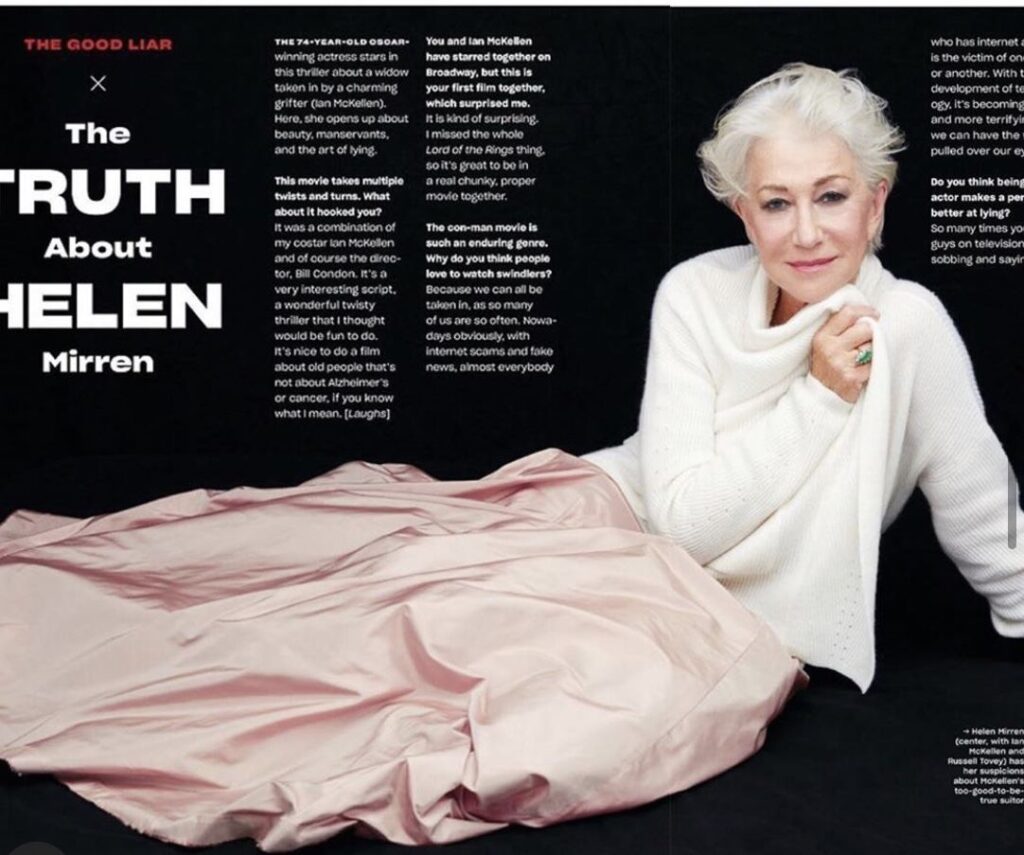 Image credits
Actress: Helen Mirren; Styling: Rachel Fanconi; Image credit: Lorenzo Agius