All Articles
5 Essential Tips to Organising an Editorial Fashion Shoot
6 Aug
by
Joe Miller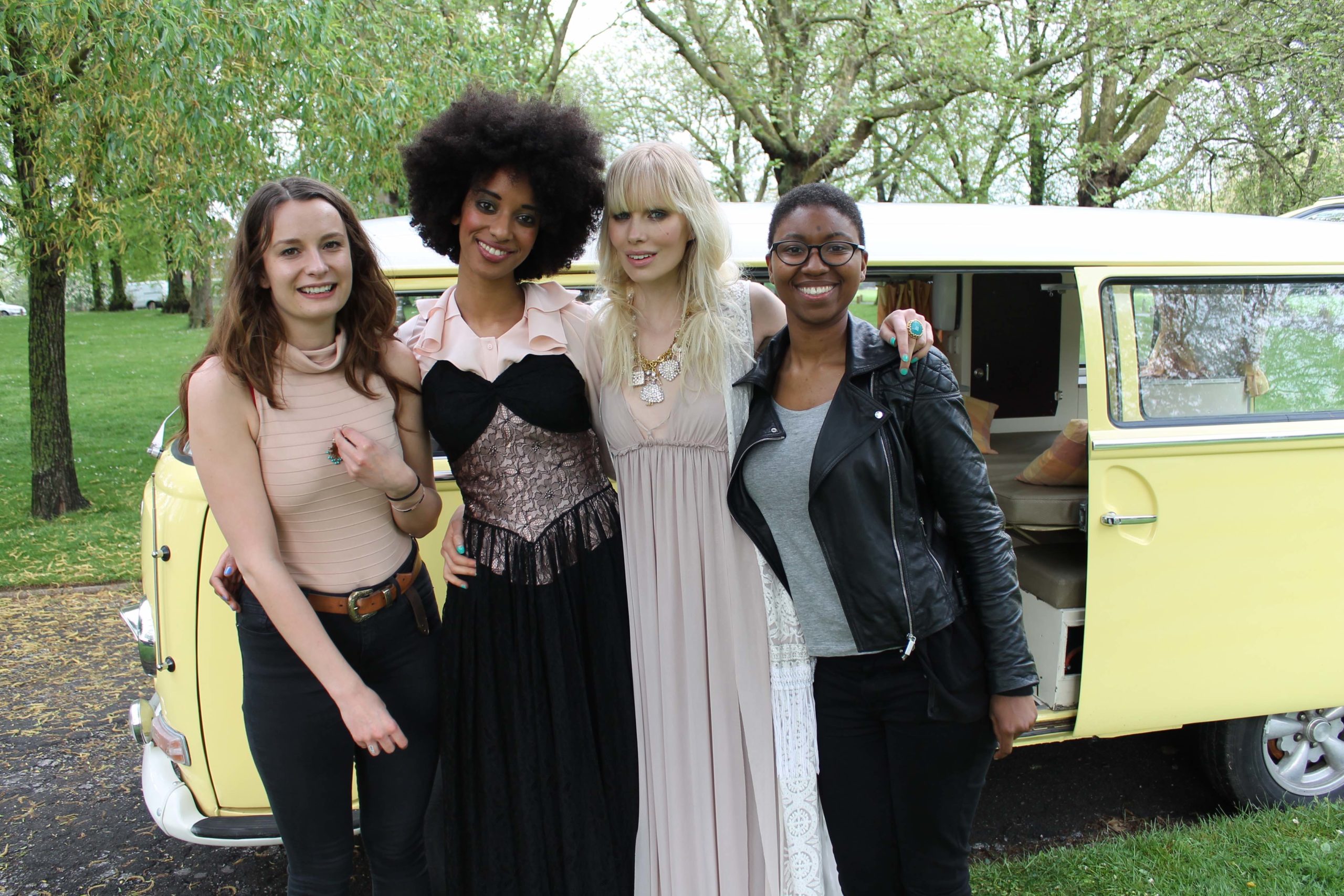 My name is Lorna and I have recently completed the Foundation in Fashion & Personal Styling Diploma at LCS, and I loved every minute of it. A key aspect of the course was editorial shoots – I was nervous of these at first, actually I was completely terrified! But I quickly grew to love and enjoy them. This was not just because of the excitement of seeing the final image, but the whole process as it is incredibly creative and rewarding.
In fact, I enjoyed it so much that I have decided to dedicate a blog post to it, as I want to share the most helpful hints and tips that I learnt during my time on the course, in the hope that I can make it a little less nerve-wrecking for someone else!
Once you have received the brief, the most important thing to do is to create a mood board based on some solid research, as this will dictate the way in which your shoot will flow. Throughout my time on the course, we were given a variety of briefs to work with. I won't lie, creating the mood board and research weren't my favourite parts, but it's actually quite therapeutic and well worth the final results!
On the course I learned how a concise mood board and strong research can make this step a lot easier. Putting a look together should not be underestimated, as ultimately that is what you have to show for your work. Think about the brief and the mood board and refer to it as you carefully select items, ask yourself repeatedly – have you achieved what you set out to achieve? This is a process and beware, hit the stores and the choice is endless! At LCS, lectures support you with experience in critiquing looks to elevate and most importantly maximise impact, but don't worry, you'll learn all of this on the course!
So you have a brief, a mood board, a complete look that creates impact, what next? Well, a stylist needs to be very well-equipped and well prepared. From the essentials such as a steamer, pins, coat hanger or garment bag to an extra pair of socks, neutral-coloured underwear or double-sided tape for the soles of shoes. A prepared stylist is essential to the smooth running of a shoot, as you cannot predict what may or may not go wrong, I would recommend planning for every eventuality.
As a stylist, it is crucial that you are early on the day of a shoot, no matter how early the wake-up is. Remember that there's only really one chance to make a lasting and professional impression with your team, and contacts in this industry are valuable.
Experienced lectures taught us how a stylist needs to have a well-trained eye at all times and be proficient in noting when a look needs re-adjusting or re-pinning. As I found on my second shoot, it is common for clothes to move as the model poses, it's the stylist's job to realise this and jump in to make tweaks and alterations. The rest of the team will be checking for other things and may not see the fashion.
If you're interested in Fashion Styling and considering using this professionally, why not check out LCS's new 1-Day Introduction to Fashion Styling Certificate Course by clicking here.
For more on Lorna's journey, check out her blog here 🙂