All Articles
15 Fashion Books to read in Summer 2022
11 May
by
Jasmine Bowen
If you're interested in fashion and styling, you might be wondering what fashion books you should read to get the creative juices flowing. While taking a fashion styling course is a great way to learn everything you need to start a career in fashion styling, you'll also need to supplement your training with some extra reading material. The more reference points and style inspiration you have, the more you'll be able to achieve in the fashion industry.
If you want to work in fashion or become a stylist, here are 15 fashion and styling books that you need to read this summer.
1. The Little Dictionary of Fashion by Christian Dior
When it comes to fashion and style, few people know better than Christian Dior. As the legendary designer behind some of the most iconic looks in modern fashion, Dior understands what it takes to be chic and stylish. And in his Little Dictionary of Fashion, he shares his secrets with the world.
With wit and wisdom, Dior lays out the key components of true style. From how to select quality fabrics and accessories to how to master simple but elegant hairstyles, he covers all the bases for creating that coveted look of effortless elegance.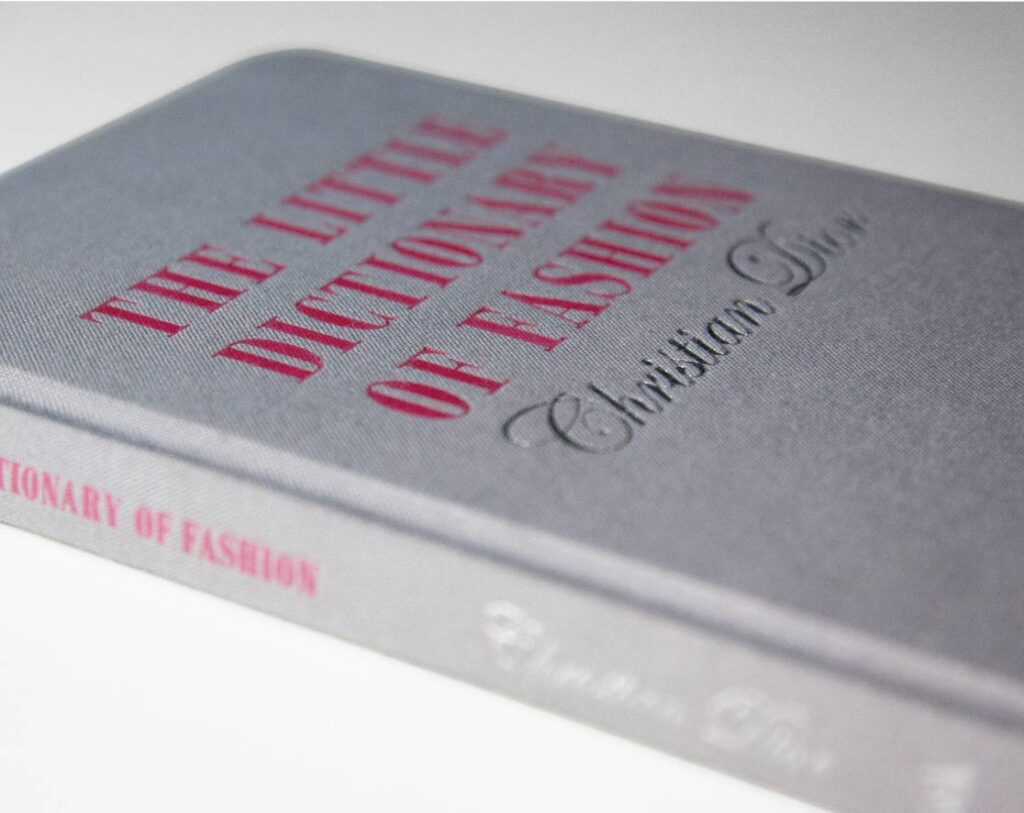 2. The New Black Vanguard: Photography Between Art and Fashion by Antwaun Sargent
In this brilliant collection of profiles, curator and critic Antwaun Sargent explores the work of some of the most talented black fashion photographers in the world. These artists have pushed boundaries and redefined beauty by capturing striking images of people of colour that showcase their unique personalities and sense of style.
Their work has both challenged outdated notions about what it means to be black and attracted huge audiences with its bold creativity. Whether challenging racist stereotypes or setting trends, these brilliant photographers show us how to celebrate our individuality and stay true to ourselves no matter what. 
3. The Glass of Fashion: A Personal History of Fifty Years of Changing Tastes and the People Who Have Inspired Them by Cecil Beaton
Cecil Beaton's The Glass of Fashion is an enchanting collection of vignettes from the '40s and '50s. Illustrated with Beaton's line drawings, the book includes witty profiles of everyone from Chanel and Balenciaga to Beaton's aunt. Beaton was a master of his craft, and his insights into the fashion world are as relevant today as they were when the book was first published in 1954. If you're looking for a stylish read that's full of juicy tidbits, look no further than The Glass of Fashion.
4. The Woman I Wanted to Be by Diane Von Furstenberg
Everyone knows her name – it's synonymous with style and sophistication. She is the undisputed queen of high fashion, a visionary entrepreneur who built a billion-dollar empire from scratch. But behind Diane von Furstenberg's glamorous public persona lies a complex and fascinating woman whose road to success was anything but conventional.
5. The Chiffon Trenches: A Memoir by André Leon Talley
André Leon Talley knew from an early age that he was destined for greatness. With his exquisite taste in fashion and sharp wit, he quickly rose through the ranks of the fashion world, becoming Bureau Chief at Women's Wear Daily and eventually taking on the role of Creative Director at Vogue. Along the way, he formed close connections with some of the most iconic figures in the industry, including Anna Wintour and Tom Ford.
In this memoir, Talley recounts his remarkable journey to becoming one of the leading voices in global fashion today. Through his witty storytelling and descriptive prose, Talley paints a vivid picture of what it's like to truly live and breathe Fashion.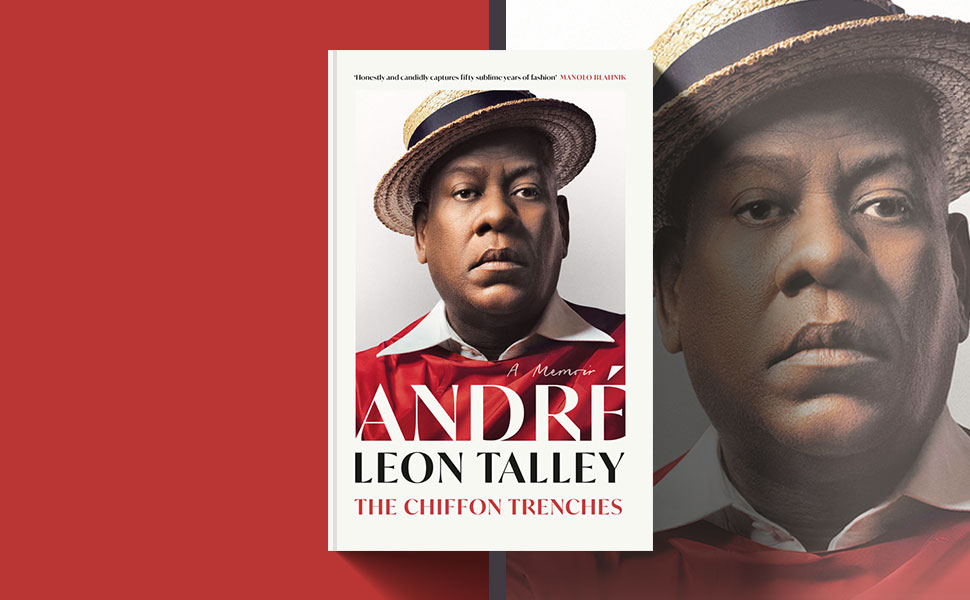 6. D.V. by Diana Vreeland
Diana Vreeland's memoir is a fascinating glimpse into the world of high society and fashion. Vreeland was born into a wealthy family and she quickly became a fixture in the social scene. She began working in the fashion industry and soon became one of the most respected editors in the business.
In her memoir, Vreeland recounts her many adventures among the rich and famous. She shares her candid thoughts on the fashion industry and its many players. Vreeland's memoir is a delightful read that will leave you wanting more.
7. The Beautiful Fall: Fashion, Genius, and Glorious Excess in 1970s Paris by Alicia Drake
When it comes to fashion, nothing quite compares to the glamour and sophistication of 1970s Paris; the true golden age of style which is explored by Alicia Drake in The Beautiful Fall: Fashion, Genius, and Glorious Excess in 1970s Paris.
Behind all of this glitz and glam lurked a fierce rivalry between two of Paris's top designers: Karl Lagerfeld and Yves Saint Laurent. Where Lagerfeld was bold and experimental, Saint Laurent was classically elegant and always true to his own personal sense of style. In many ways, these differences represented the growing rift within Paris fashion culture itself—a rift that mirrored France's political turmoil at the time.
Fueled by their own rivalry, Lagerfeld and Saint Laurent ushered in an era known as "La Decadanse," which saw Paris becoming a world leader in all things haute couture. And though their feud certainly created some tension within the industry, it also paved the way for a new wave of creativity that forever changed how we think about fashion today. 
8. Walking with the Muses: A Memoir by Pat Cleveland
As one of the world's most iconic supermodels, Pat Cleveland has always had impeccable style. From her early days working the Paris and Milan fashion scenes to her groundbreaking appearances on the international catwalks of New York, she has always stood out from the crowd with her daring fashions and fearless attitude. But beyond her flawless fashions, Pat is also a dynamic storyteller.
In this sweeping memoir, she takes us on a journey around the world as she stamps her mark on the fashion industry, sharing captivating stories of standing up to industry giants, cultivating lifelong friendships, and bridging cultural divides. Whether you're a lover of fashion or just looking for a way to get inspired by a true trailblazer, this memoir is sure to leave you spellbound. 
9. The Asylum: True Tales of Madness from a Life in Fashion by Simon Doonan
Fashion is a notoriously bitchy business, and the creative ambassador-at-large for Barneys New York has seemingly heard it all. In this funny, delightful, and insightful collection, he summarizes years spent among the most brilliant—and strangest—minds in the business.
From designers who throw tantrums to models who refuse to go on the runway, he's seen everything. And he's not afraid to dish the dirt. In addition to the juiciest gossip, he also offers his own unique insights into the world of fashion. 
10. Champagne Supernovas: Kate Moss, Marc Jacobs, Alexander McQueen, and the '90s Renegades Who Remade Fashion by Maureen Callahan
The 1990s were a time of great change in the fashion world. Supermodels like Kate Moss and Naomi Campbell were setting new standards of beauty, and designers like Marc Jacobs and Alexander McQueen were pushing the boundaries of fashion. This new wave of talent brought with it a new attitude to fashion, one that was more about personal expression than following trends.
Champagne Supernovas is a must-read for anyone interested in fashion or pop culture. It's a fascinating look at how a group of misfits took on the establishment and changed the face of fashion forever.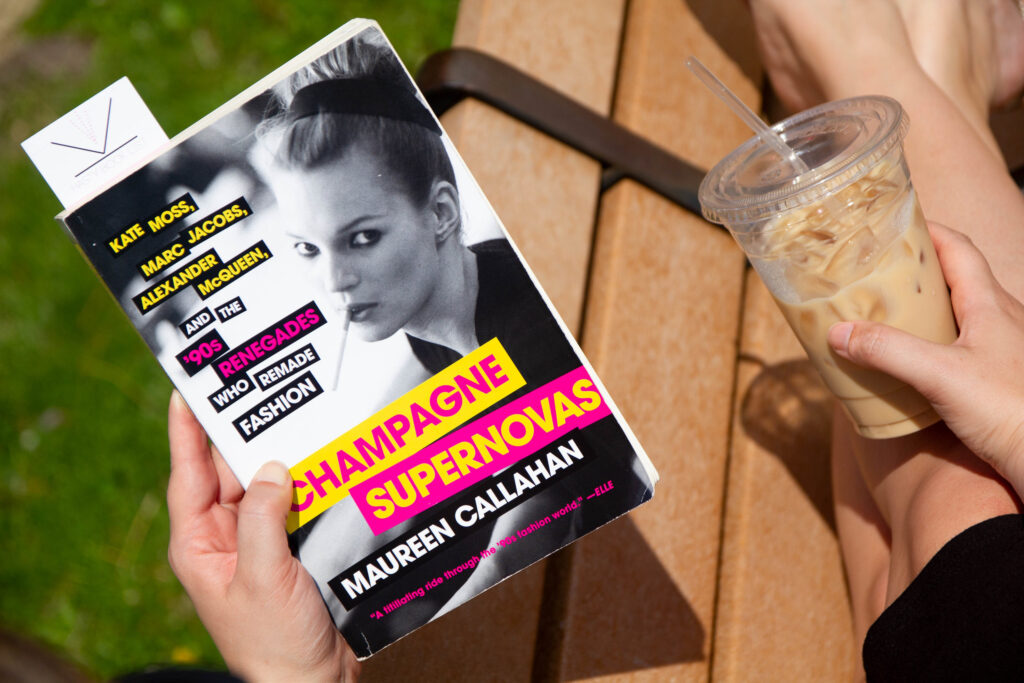 11. Tom Ford
This book is a must-have for any fashion lover. It features more than 200 images from designer Tom Ford's collections, spanning 1994 to 2004. Many of these photographs are previously unpublished, making this a truly unique collection. The images are absolutely breathtaking, and they provide a real insight into Ford's creative process. This book is an essential addition to any fashion library.
12. Nevertheless, She Wore It: 50 Iconic Fashion Moments
From corsets and cinch belts to flapper dresses and maxi skirts, fashion has always been an important part of society. But where do these iconic styles come from, and who are the women behind their creation? In this delightfully illustrated book, you'll find a comprehensive history of the most influential looks in fashion, along with the fascinating stories behind each one. 
13. The Little Black Book of Style
Looking good isn't just about wearing the latest trends – it's about expressing your unique personality and style. So how do you find your fashion voice? This book is here to help! Inside, you'll explore different fashion styles and learn how to create looks that reflect your own preferences and taste.
14. Chanel: The Vocabulary of Style by Jérôme Gautier
The fashion world is full of beautiful women, but there is only one Coco Chanel. This legendary designer left her mark on the world with her timeless style and elegant designs. In this visually stunning volume, Jérôme Gautier details the traits that best characterized the designer's signature looks. From the classic little black dress to the iconic Chanel suit, Coco Chanel's footprints are everywhere. So if you want to learn how to dress like a true fashion icon, this is the book for you. Delicious eye candy included.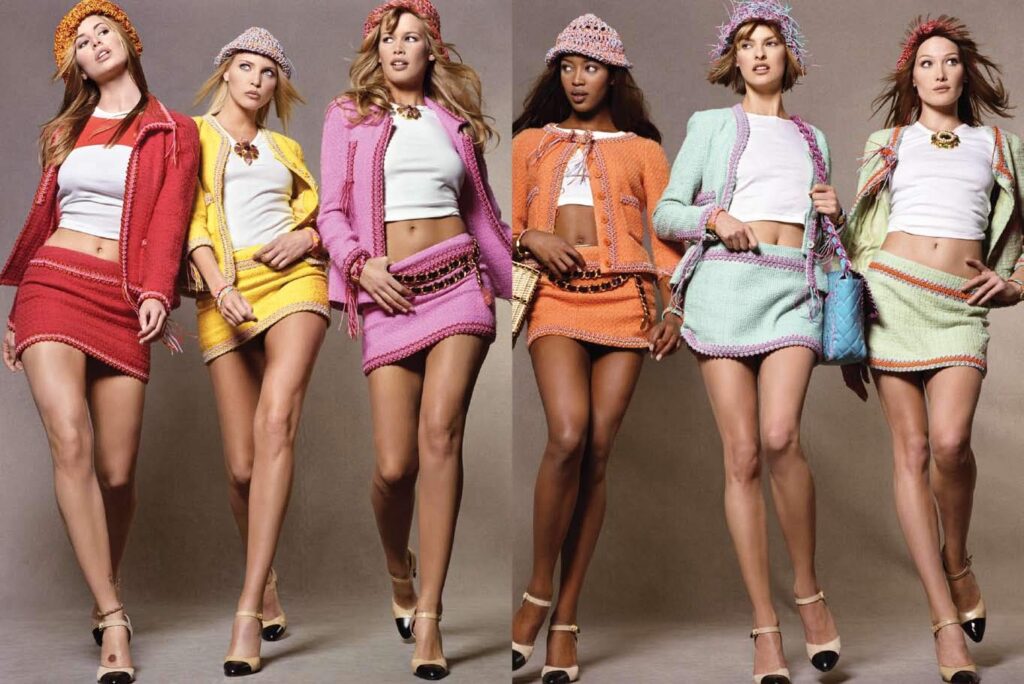 15. The Way She Wears It
If you want to learn how to develop your eye and define your own unique aesthetic, look no further. With expert insight on everything from banishing the predictable and stocking your wardrobe to making heads turn, you'll learn how to build a style that is all your own. Whether you're just starting out or looking for new tips and tricks, this book has everything you need to exude confidence and cultivate a truly stunning look.