All Articles
Treat yourself this Christmas…
22 Dec
by
Joe Miller

If the pressure of Christmas shopping is getting to you, there is nothing like the feeling of making a frivolous purchase for yourself on-line in the warmth and comfort of your own home, alongside a glass of bubbles or delicious festive cocktail of course!
So I say put yourself as numero uno, shut out the noise and enjoy choosing something absolutely decadent that you really really want… Take time to indulge yourself, and bring a huge smile to your face, when the package arrives at your door with your name on it!
For Her: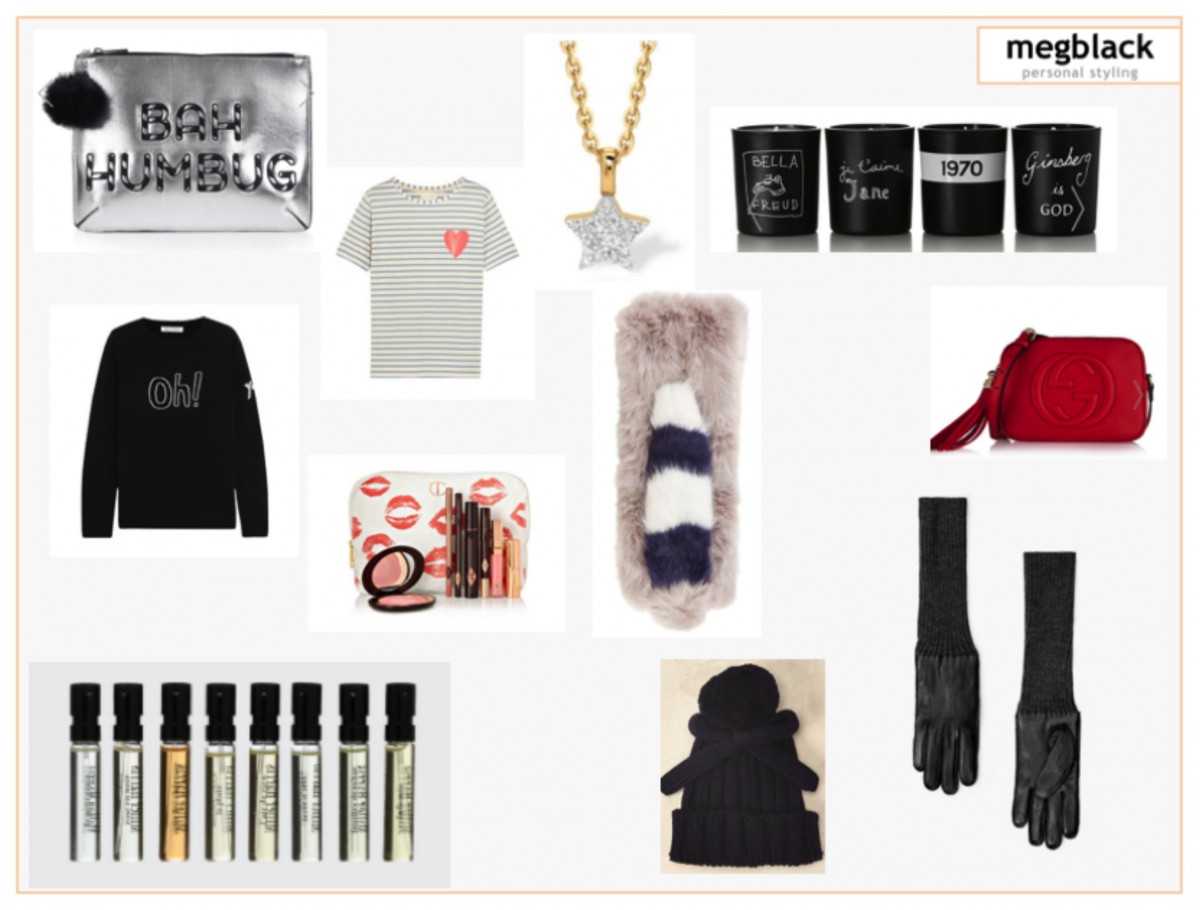 Fun clutch bad £20 Topshop, Classic Breton tee £75 Chinti and Parker @Net-A-Porter, Star Pendant £199 Missoma, Bella Freud Candle Set £70 Net-A-Porter, Belle Freud Xmas Jumper £280 Net-A-Porter, Charlotte Tillbury Makeup Bag Ingenue £145 Net-A-Porter, Faux Fur Pull Through Scarf £32 Topshop, Gucci Soho Cross Body ag £650 NAP, Miller Harris Discovery Perfume £24, Bow Beanie £58 Anthropologie, Leather Gloves £35 Mango
For Him: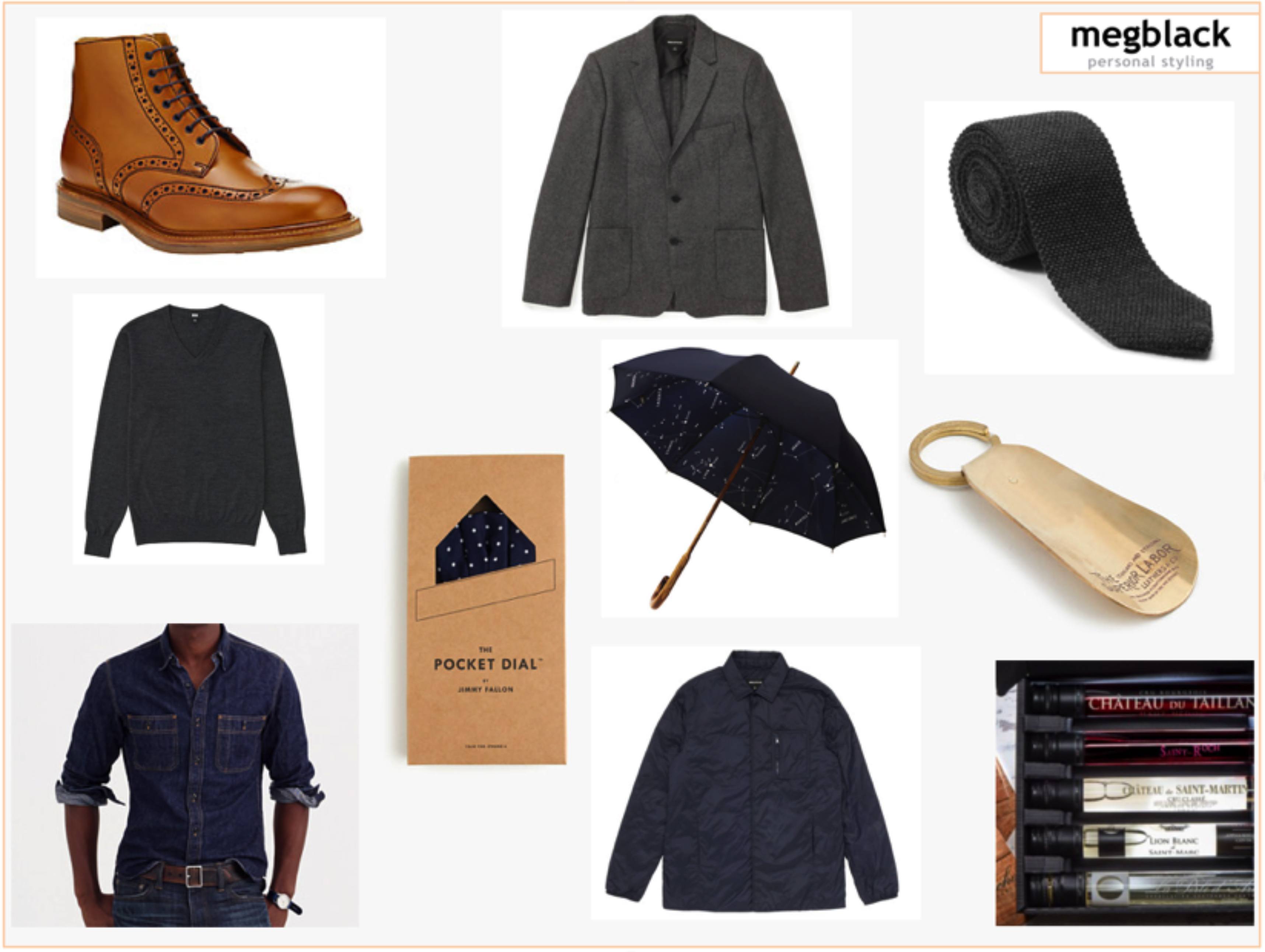 Brogue Boots £225 John Lewis, Unstructured Blazer £195 Whistles, Knit Tie £49 Jigsaw, Merino V Neck £24.90, Pocket Dial PHone Case £48 J Crew, Umbrella £165 John Lewis, Shoehorn Keyring £52 J Crew, Denim Shirt £145 J Crew, Nylon Overshirt £135 Whistles, Wine Selection £24.99 DrinksinTubes
Happy shopping!
Meg xx
www.megblackstyling.com/blog