All Articles
Muse by Coco De Mer Launch Party
1 Feb
by
Joe Miller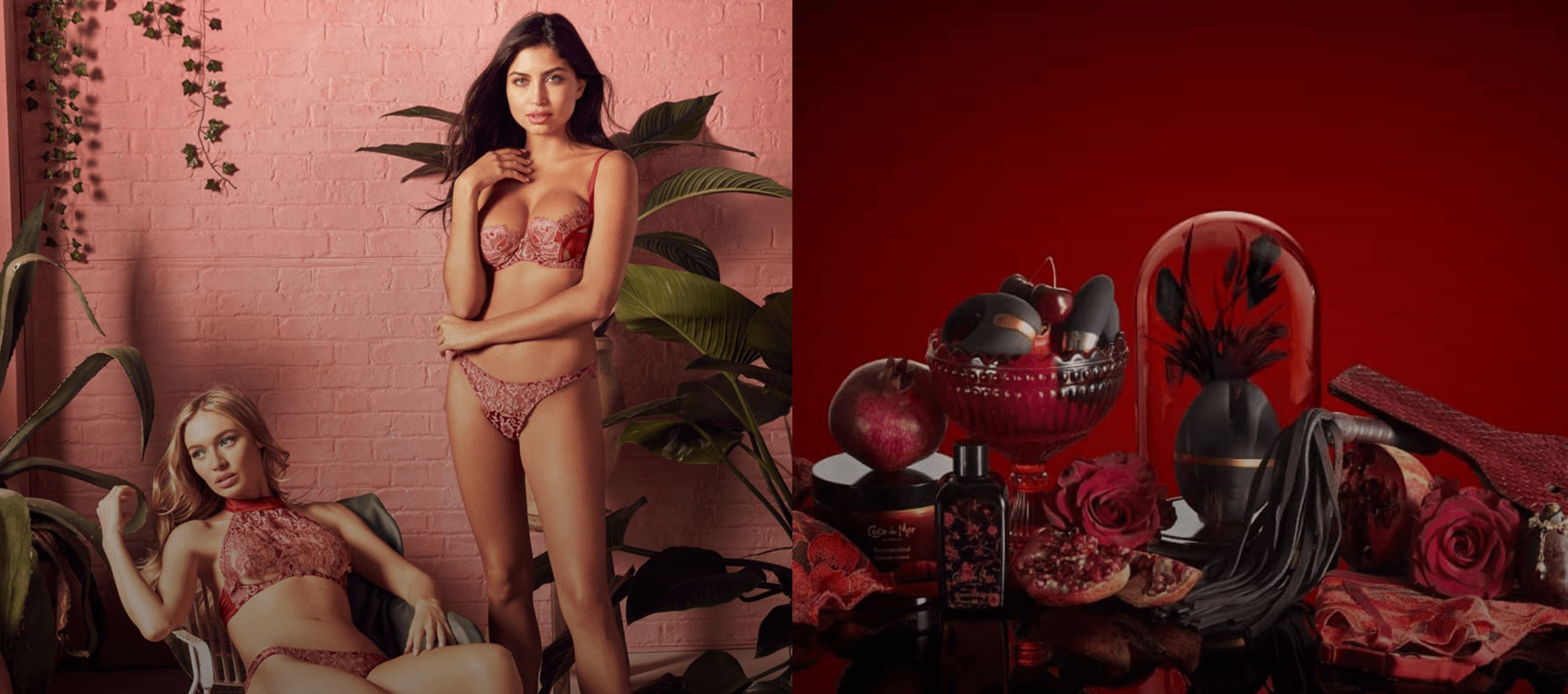 This article was written by Kay Chante who is a currently doing her Foundation Fashion & Personal Styling Diploma at London College of Style. Make sure to follow her Instagram to stay up to date with her styling adventures. 
Last week, my friends from London College of Style and myself had the opportunity to attend an exclusive collection launch party for a high end lingerie brand called Coco De Mer.
The glamorous event started off with paparazzi upon arrival at the front door steps of Sketch. Luckily, I noticed it while sitting in the cab, so I quickly changed into my classic Christian Louboutins (So Kate pvc 4 inch heels) . To be fair, after 30 minutes in I had to put back on my perspex open toe block heels. Sigh of relief 😌.
The room was packed wall to wall with gorgeous faces and stunning outfits. An array of free cocktails and wine was flowing with ease, smiles from ear to ear and laughter filled with joy. I was in my happy place. A memorable moment I know I would recall upon for a while!
After collecting my cocktail I noticed half the people in the room were staring at the ceiling in a trance-like daze. Looking up, I too  became instantly transfixed on the alluring female aerial hoop dancer.  Wearing the new unique beautiful laced embroidered coco de mer collection. She looked absolutely stunning, as she contorted her body into various shapes, displaying the lingerie in an artistic and charismatic way. Following the rhythm of the song, she suddenly turned her whole body upside down and abducted her legs into a box split, demonstrating the quality and durability of the full body lingerie with suspenders.
My and everyone else's jaw dropped as there was a subtle resounding Ooos and Aaas. I thought to myself I must get a closer look, as I politely made my way as close to the front of the crowd as possible I was pleased to notice that there were no torn tights in sight.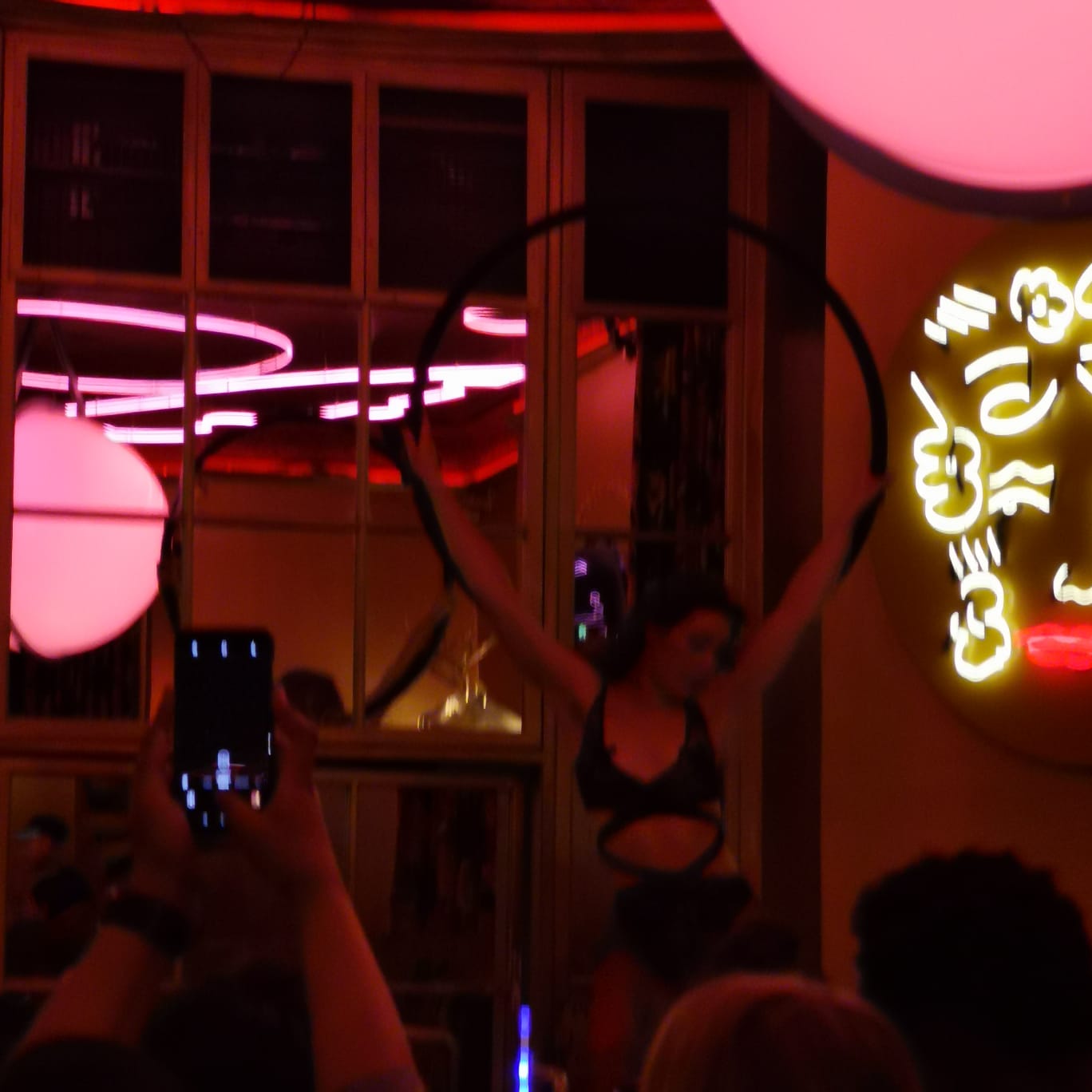 I wanted that specific lingerie. I wanted to see more. The garment was flattering, forgiving and highlighted your best parts, so I imagined it on myself. She majestically walked off the stage. I was excited! I was buzzing, I was left in a wide eyed bright smile tingling suspension. With such energy flowing through me, I wandered through the attractive chic crowd of people, maintaining my smile and vibrant energy I engaged with anyone who looked into my eyes longer than 3 seconds lol.
I met a few glossy exotically well dressed influencers such as @pegahpourmand and @elliscooperofficial and exchanged colourful and heart-felt warmth from senior fashion stylists and personal stylists @vesaperakyla and @atosa.club. They were kind and open, self assured and knowledgeable veterans in collection launch parties and familiar with POP PR, who organised the event. They gave me helpful and detailed information from their life experience in the industry, which I listened to keenly.
Overall, I had a wonderful experience at the party. Having met successful talented artists and engaging in all the fascinating conversations, I look forward to doing it all again.
The best thing is that I gained insight, contacts and life experience. It was an amazing unforgettable launch event in a stellar location full of glitz and electric yet smooth welcoming joyous warmth. It was most definitely a magical evening of delight and ore.
Thanks for the opportunity!
Stylist k. Chante adams