All Articles
London's Edgy Side
30 Jan
by
Joe Miller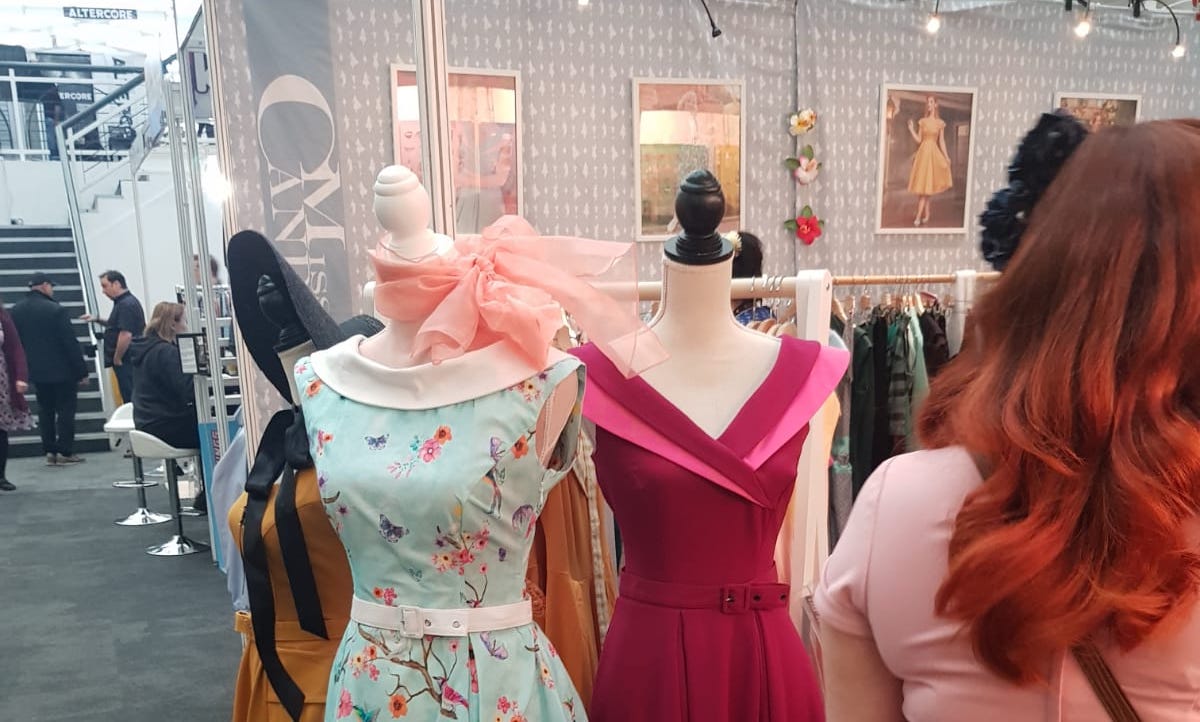 Have you ever heard about London Edge? Well, let me be your guide.
"Be different" was the key word at this fashion exhibition. I was actually lucky and so happy to hear about it and take part in it. And since I'm going to share my experiences with you now, it will no longer be a secret for you either. So let's start!
What's London Edge?
It was my first time to visit a fashion exhibition as a stylist. London Edge is open to all people with an interest in fashion. The event is free and runs in the UK and USA. Here is the website for all information about tickets and dates in case you're intrigued: Londonedge.
Inside, the trade show looks like a huge retail market, where designers sell a variety of very funky clothes, accessories, make up etc. It's a good opportunity to snap up some good deals as well, if you don't mind buying in higher quantities.
My first impression of this extra market was like I am at THE DISNEY LAND OF FASHION! If you like to try different styles like me, you definitely have to go! You can easily switch styles from gothic to vintage, and it's an amazing experience for all fashion addicts like me.
Edgy Shops I discovered
For anyone who wants to network, it's the best place to be. You can use this opportunity to meet a lot of good and established designers, who, by the way, may have good work opportunities. For example, I asked a shop owner if she uses the services of a stylist in her shop because I am a stylist and I am here to write about the show and network. She didn't use any stylist in her boutique, but was very interested to lend her items to a stylist for a photo shoot. Guess how happy I was! I took the address of her stand; the name of this shop is BOW & CROSSBONES, and she was very kind to me. Make sure to check out her stuff online!
Also I saw a stand of contact lenses, like a tribute to my sister who loves them. Are you also a fan? The shop is called Chromaview and you can find all colours and types of contact lenses from cosplay style to normal eyes colours.
I made a turn to SHEEN's stand, where I found a good variety of clothes with good prices. Visit their website sheenclothing.co.uk. Are if you are more into Marilyn Monroe's style I have a good shop recommendation for you too hellbunny.com who by the way also do a great variety of gorgeous plus size outfits. All I can say is that the shops were all amazing. By the way, I made a friend. She is photographer and was there to take pictures of the event. She was so nice and very delighted to be there.
Fashion Show
I was about to go home when I heard about a fashion show. What a lovely surprise as I was not aware about this part! I took a spot on the first row and this was my favourite moment of the show; All the creativity from theses designers, perfect layering, good scenic presence from models and a lot of energy.
If you ask me for the piece that really stood out, I will tell you about this blue and white vintage marine dress. I can match it with different shoes and wear it more than once, even changing styles. I really hope more people will go in the future. On my part, I will go again and again. What a good way to find good deals and discover other styles that we never knew were possible to adopt.
This place was a great source of inspiration for me; it open my mind to new ideas and ways to see styles and understand other designers' work.
This article was written by Emilia Ziehi, a Fashion & Personal Styling Foundation Diploma student at LCS. Make sure to follow her @emiliaziehi_mrs_sb