All Articles
LET'S DRESS – LFWM IN A DAY
11 Jan
by
Joe Miller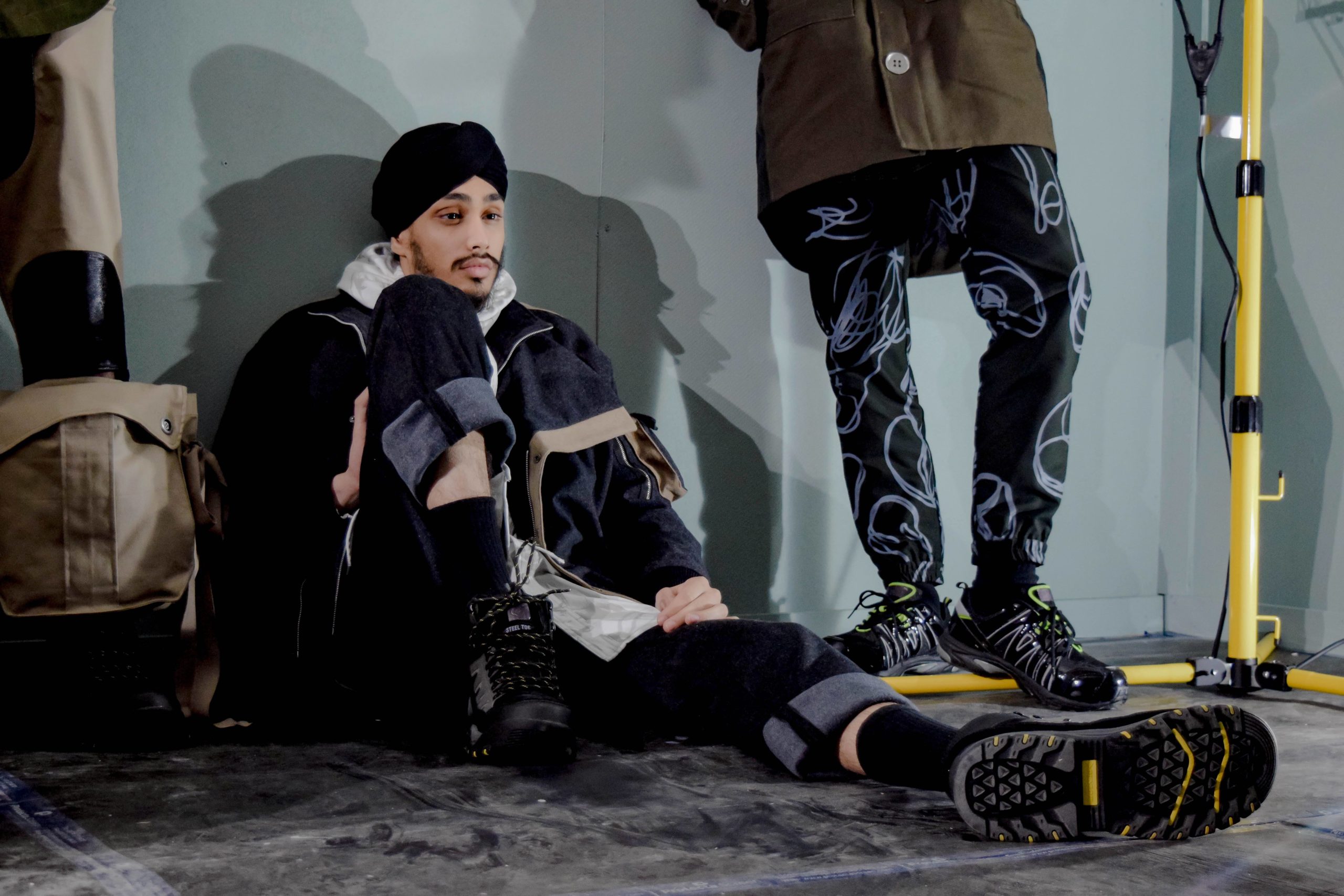 Oliver Spencer, Kiko Kostadinov, Bobby Abley or Belstaff, it doesn't matter… I have tickets to all. Arising from the ashes, a fog of fashionistas is polluting the streets of London. From 180 Strand to 17 Flower St.; Central is feasting with garments extraordinaire. This is London Fashion Week Men's 2018. And the weather forecast might be: Buffalo. "The Revival"
It is 9:30AM and again, another day and another nightmare on District Line, I have to get off the train on Earl's Court. I couldn't make it to my first runway but it's ok, I feel like one of those peoples with too many shows, too many commitments, too many lives, like I could hear my Instagram following grow by itself. #nohashtag
11:30AM is great. I have an invitation to Kent&Curwen's lounge party! I'm sure to be fabulous, I certainly feel like it, with my borrowed designer gear from wearthewalk.co.uk, I am £50 pounds a month 2 pieces of Chanel and EAT it. I might feel a hint of sunshine crashing on my eyelids; I'm thinking… should I pull the shades? Yeah. I should
1:00PM is not O.K., forget it. David Beckham just arrived, there is no way I am getting into Kent&CurWHEN? Oh wait; raindrops keep falling on my shades, it's getting late, I can't wait any longer. I'm pulling the umbrella now. Back to nobody's land.
2:00PM Whateva, Stylists are rockstars, I am channelling Isabella Blow, I am channelling Ray Petri. The Beckham's family can't bite this dust. I pull my flats from my canvas tote bag and head towards No.1 Orchard St. The Old Selfridges Hotel of course, I'm dressing backstage for Astrid Andersen because, I'm awesome and one fine day, all these fashion BHs will hate my awesomeness so I can stop following them on Instagram and go back to being punk.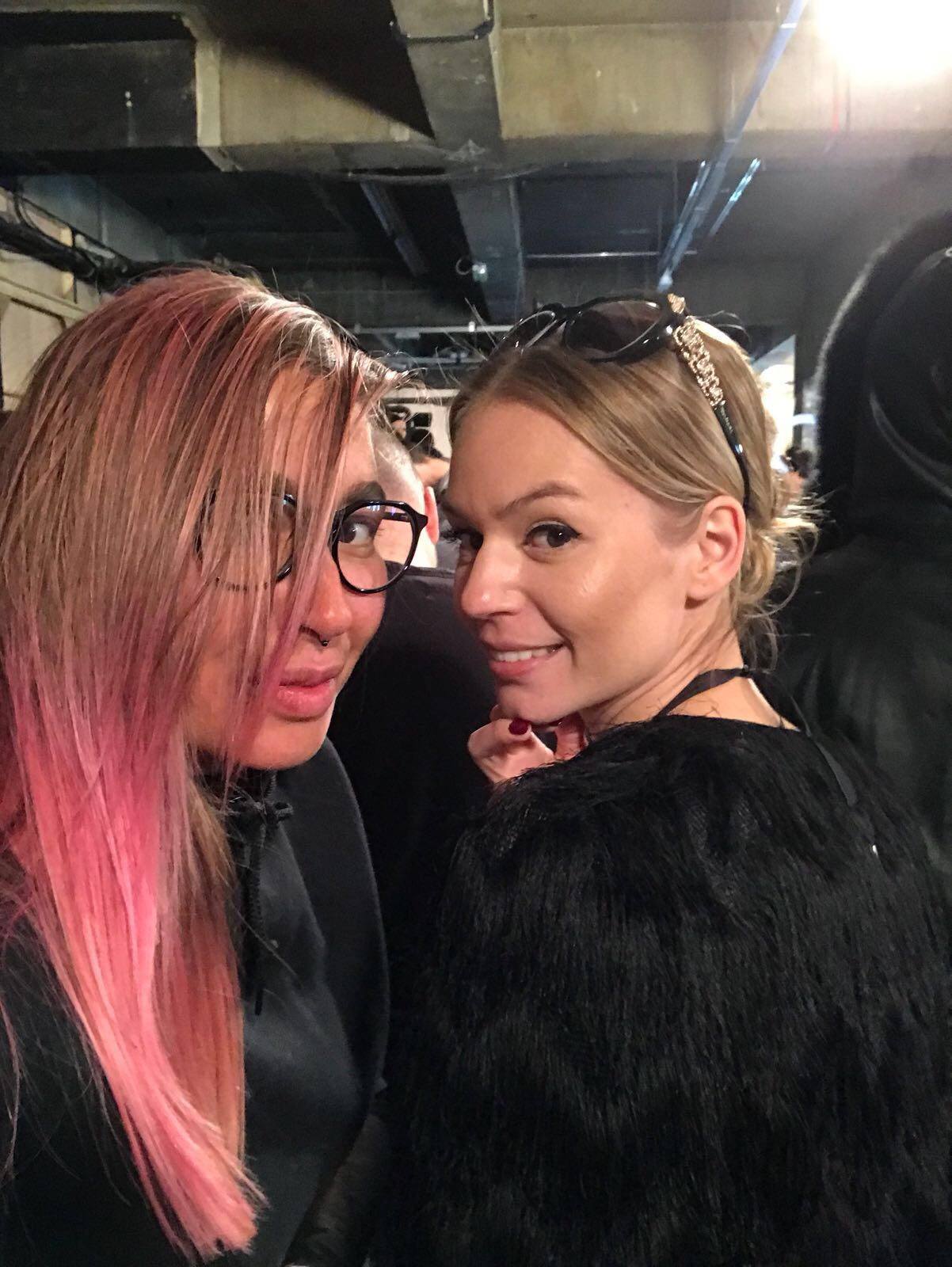 Astrid Andersen's Rhapsody
3:00PM: time to evoke courage. Therefore, after a quick wino just across the street with bf Lucy, here we are, on the dot, with AAA wristbands, pressing silk and hanging looks. This is it; we are part of the runway's magic and Mama, life had just begun. I'm killin' it!
6:20PM and one of the most epic runway shows on LFWM is fashionably late. London based and Copenhagen born fashion creature, Astrid Andersen is sporting us a poem of interesting tartan prints rhyming on misty silky fuchsias and electric blues; All paired with neutral western hats and popping trainers, for the specifics, the new Nike Air 270's, Astrid is giving me for AW18, mas+Buffalo Hun, reloaded.
Dressing backstage means being high on adrenaline and I am such a junkie for it. Astrid's crew is a pro and the job is even more awesome when things are so well put together. Bertie, my model was hesitant when he saw me fickle at the rehearsal, we were changing looks and when I turned around for my trousers, all of the sudden the shirt I just put on him, was off, like whathahapenned?? Apparently the girl helping me understood "take it off" instead of "button up" somehow if I remembered her name I would have killed her softly, though everything moves so fast backstage that it comes natural to start brexiting people by races. (Not funny yet?) On top of that, the Nikies didn't go through the trousers like I wanted, so I had to invest time taking them off and like usual, they were one size too small for him, which made it even more harder to put back in… 30 seconds later, we were flocked. Luckily this is why we call it re-HEAR-sal. OK? Never panic.
Showtime
So I tell Bertie: "Listen mate, you gotta work with me man, as soon as you hit the backdoor, you take those bitchen shoes off you, yeah. I will be waiting for ya with your next trousers around my neck and ready for blood. Shirt is last. Comprendes amigo?" And we bloody did it. My model Bertie was the first to be back on the line. Thanks Dior.
Heart, heart of GASP: Loverboy
7:00PM yeah, and everything went sweet, we are finishing the packing bits and I was feeling empowered, on top of the world… and on a suitcase, trying to squeeze in the garments in, daydreaming. Like, I could see myself commanding the runway with a microphone, screaming to my iPhone, putting skinny BHs in their places, 1, DOS, 3, TESTING. Telling the others what to do and not to do, is like, please, my pasión.
However my hearts, they all literally, stop. I see crazy normal size 10 people backstage like, where do these normal sizes come from? After dressing and undressing sixes all day… Well, they were Charles Jeffrey's runway performers. Yes, me and bf Lucy had standing tickets for Loverboy's and now, we were witnessing the rehearsal too… Mucho mistrust? Love's gone behind THE SCENES blondies! Heart, heart of GASP!
So I take my DSLR and I start snapping the snaps like there is no tomorrow and my memory card is forever infinite. Loverboy is giving me EVERYTHING I want in fasheon. He is giving me London, he is giving me queer on Preppy St, he is giving me beats and bobs, he is giving me irreverence, irrationality, he is giving hard core buffalo's on X and he is giving me the fabulously disgusting art shiteshow of fashion at its best and I freakingshly LOVE it.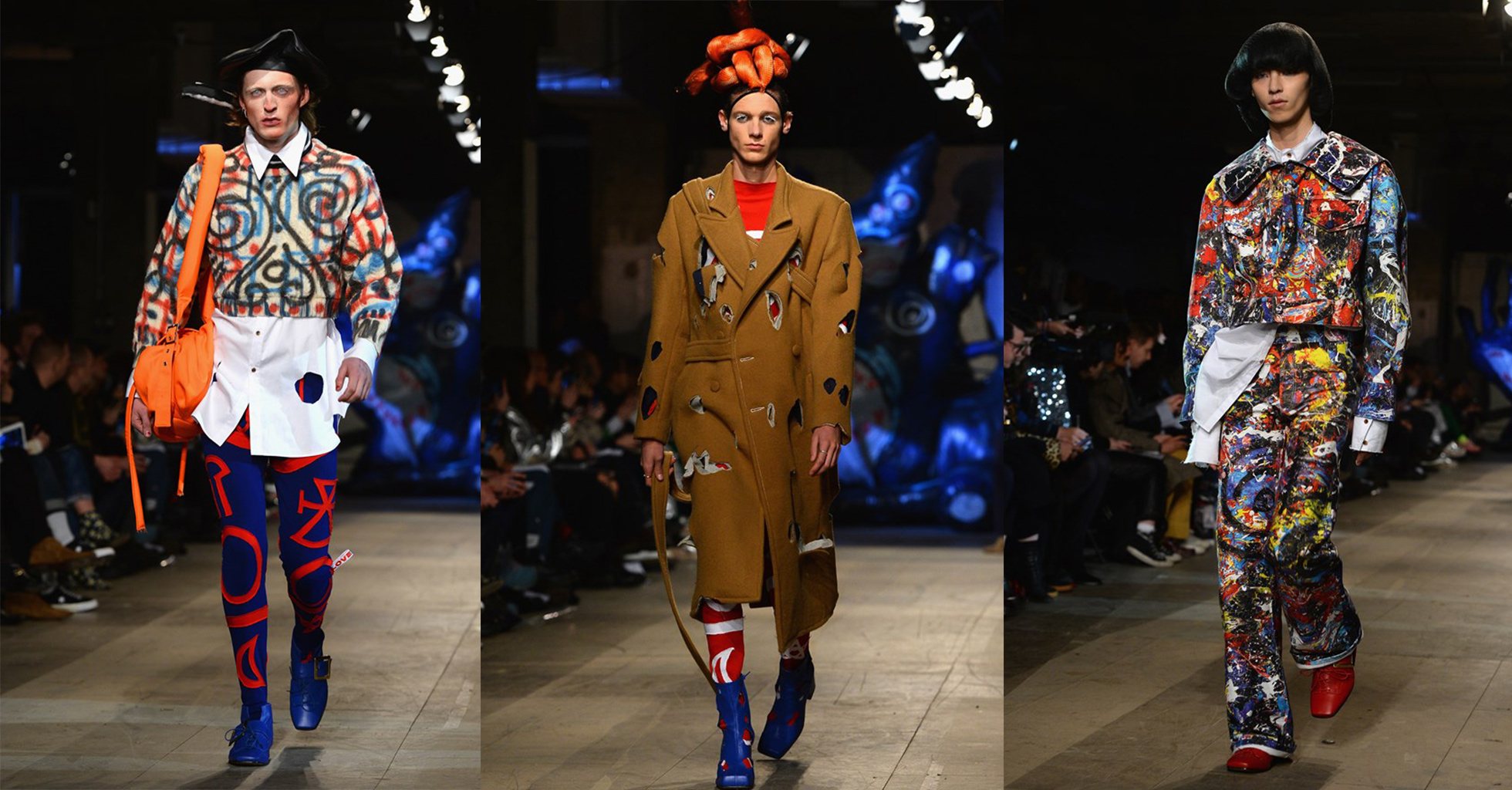 8:00PM After Loverboy's rehearsal, me and bf Lucy pulled the red lippy and head towards the main event. We may had standing tickets but nothing of that seemed relevant, only few people, people like us were able to anticipate such a marvellous fashion extravaganza. We were there, being different, dragging our trolleys, and feeding ourselves with style, in the sky, with diamonds. On a Topman after party mission. Did we get in? I wont tell ya.
I love ya LCS
Kay Altamira
Kay is a student at LCS. Check out her blog: fashacha.co.uk or her Instagram @kayaltamira