Events
Kolchagov Barba LFW SS18
19 Sep
by
Joe Miller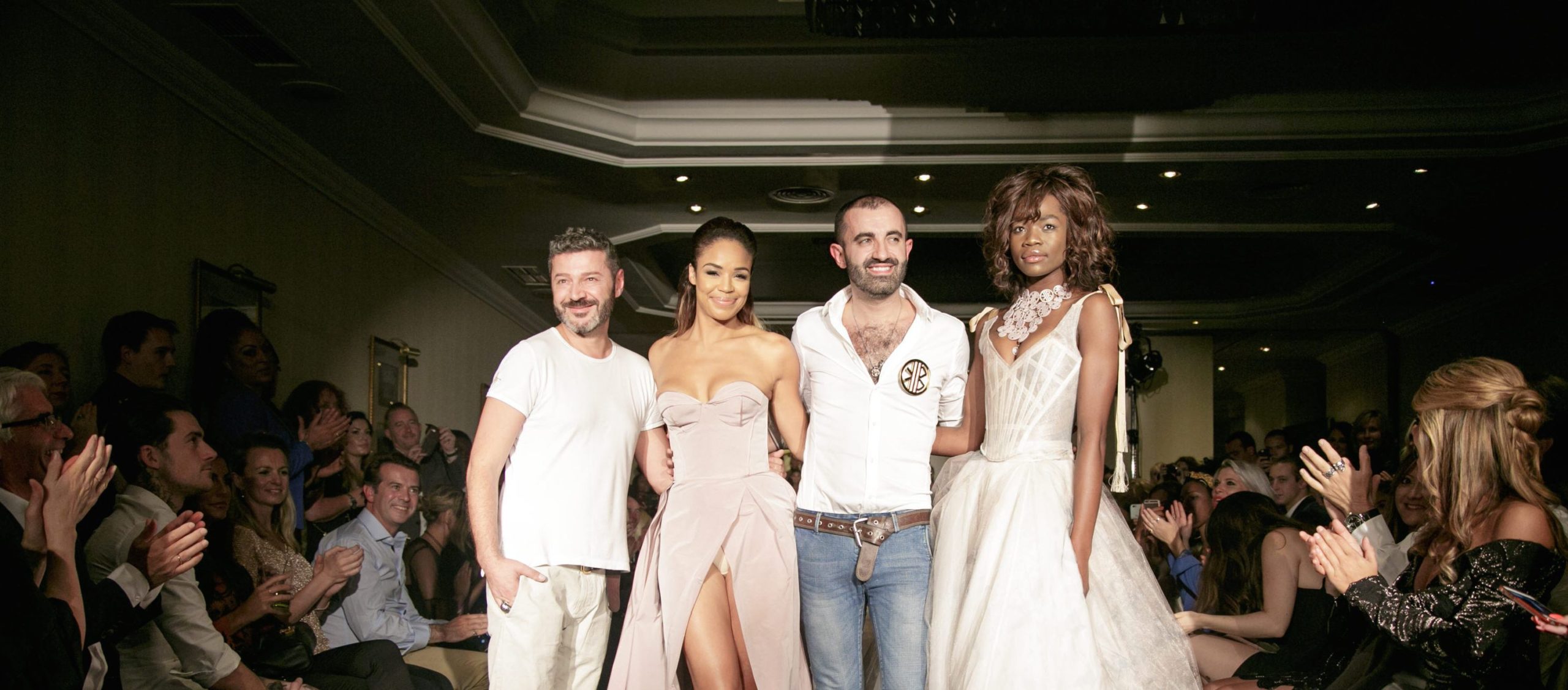 London Fashion Week 2017 is by far my best personal event of this year. Dressing backstage at several shows, running around from one show and event to another, networking and learning as much as possible, takes up all my day and night.
It is the busiest and most hectic time of the year. Sleep is not included in this package so keep that in mind if you want to get yourself into it. But it is worth it. It's an amazing experience. And if you survive Fashion Week you can survive any other related fashion and beauty job you want to go for. It was such a pleasure being invited to the Kolchagov Barba SS18 Fashion Show this year.
The Address of this event was not published and the space was very limited. The show was a located in the Melia White House, a beautiful luxury hotel. It felt really exclusive. There was just one sitting row on each side and the others had to stand. Not very comfortable for almost an hour wearing high heeled boots but as long as you look fabulous.
DESIGNERS' SPOTLIGHT
KOLCHAGOV BARBA – a name coming from both designers Kolchagov and Barba. A powerful duo since they met during a presentation in Paris in the year of 2011. Both designers had other jobs which they decided to ditch for their passion to create beautiful and feminine clothes and are now have been "partners in crime" since early 2000.
Prior to starting their own brand both Kolchagov and Barba have worked for big designers like Vivienne Westwood and Alexander McQueen.
THE COLLECTION
Elegant designs, the use of Swarovski, hand woven lace and the most exquisite luxurious fabrics, texture and materials, all combined create garments crafted exclusively by hand for the couture label.
This Borderless Spring collection was inspired by the British painter Jeremy Houghton. Art is for everyone who is free to represent themselves. So this collection is a tribute to art and it's freedom.
Borderless paintings, birds, clouds, skies and countries was the main influence of this collection, where love and freedom, beauty and romance, innocence and lust are all free to cohabit together. No limits.
The use of delicate laces, feathers, floaty dresses, and prints embrace the carefree attitude of those Jeremy Houghton's paintings allowing each woman to stress her beauty and embrace her own identity and freedom.
A STYLIST'S VIEW
As a successful Fashion Stylist you always have to be inspired and think about trends and brands. Attending Fashion Shows, reading magazines, looking around shops and even running through the streets, watching street style, people or architecture will inspire you for your next project.
Fashion Week is the most important event when looking for inspiration. You will be able to see what trends will emerge the next session and incorporate them in your styling.
Watching the KOLCHAGOV BARBA show gave me a few ideas for editorial shoots. I have one special in mind where I would choose a cloudy and windy day and a beautiful beach as the location, wearing these beautiful blue and orange printed dresses: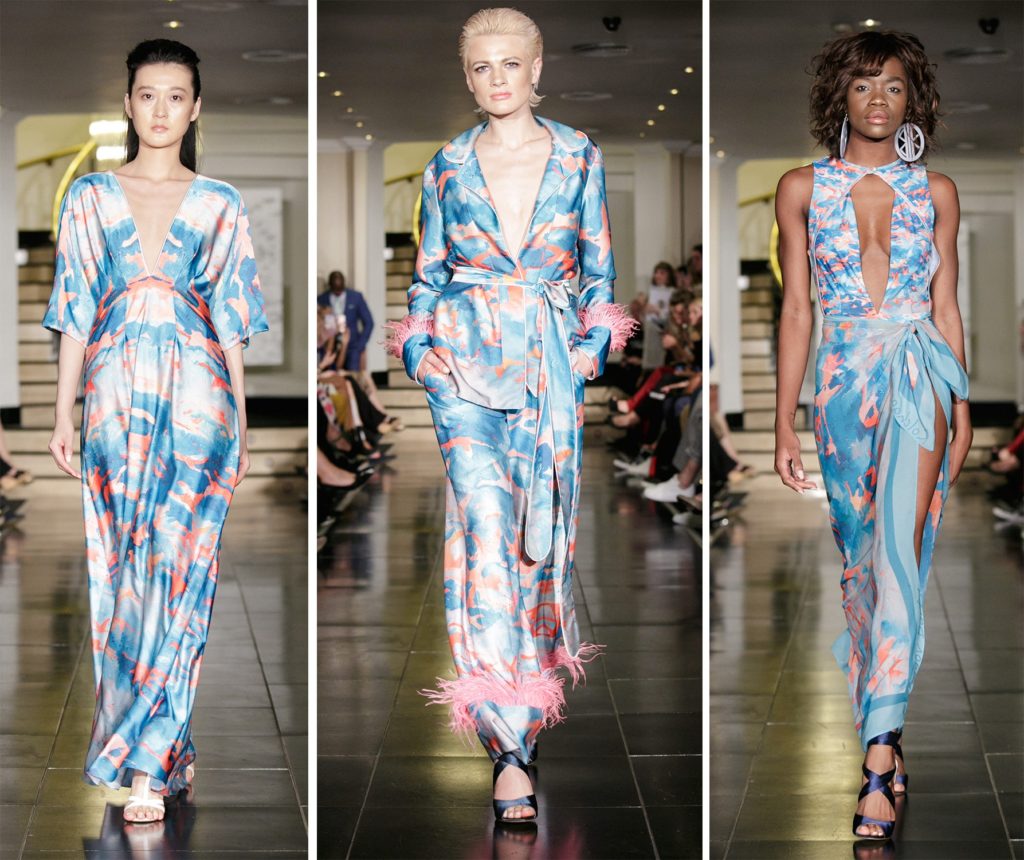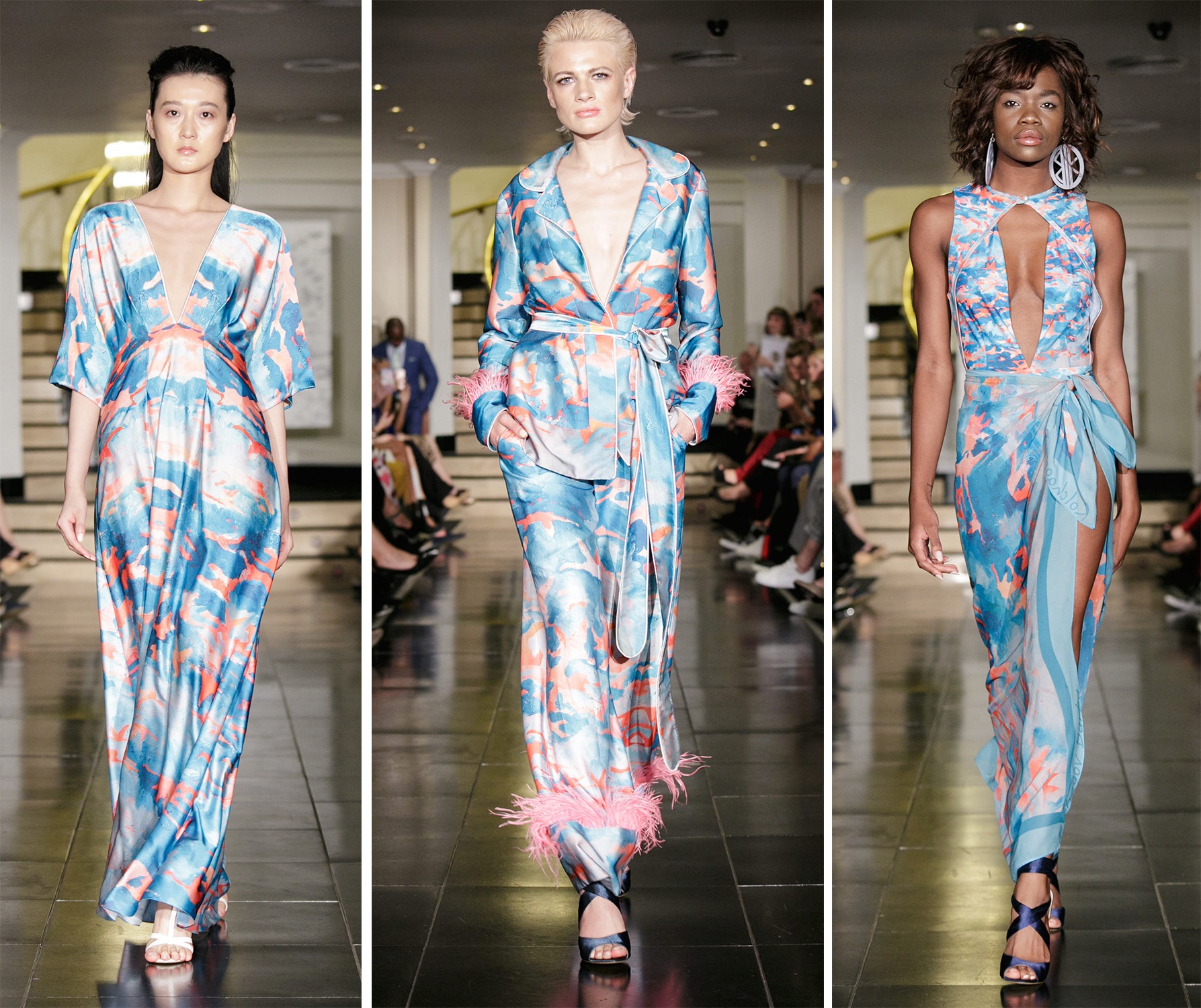 Bodysuits: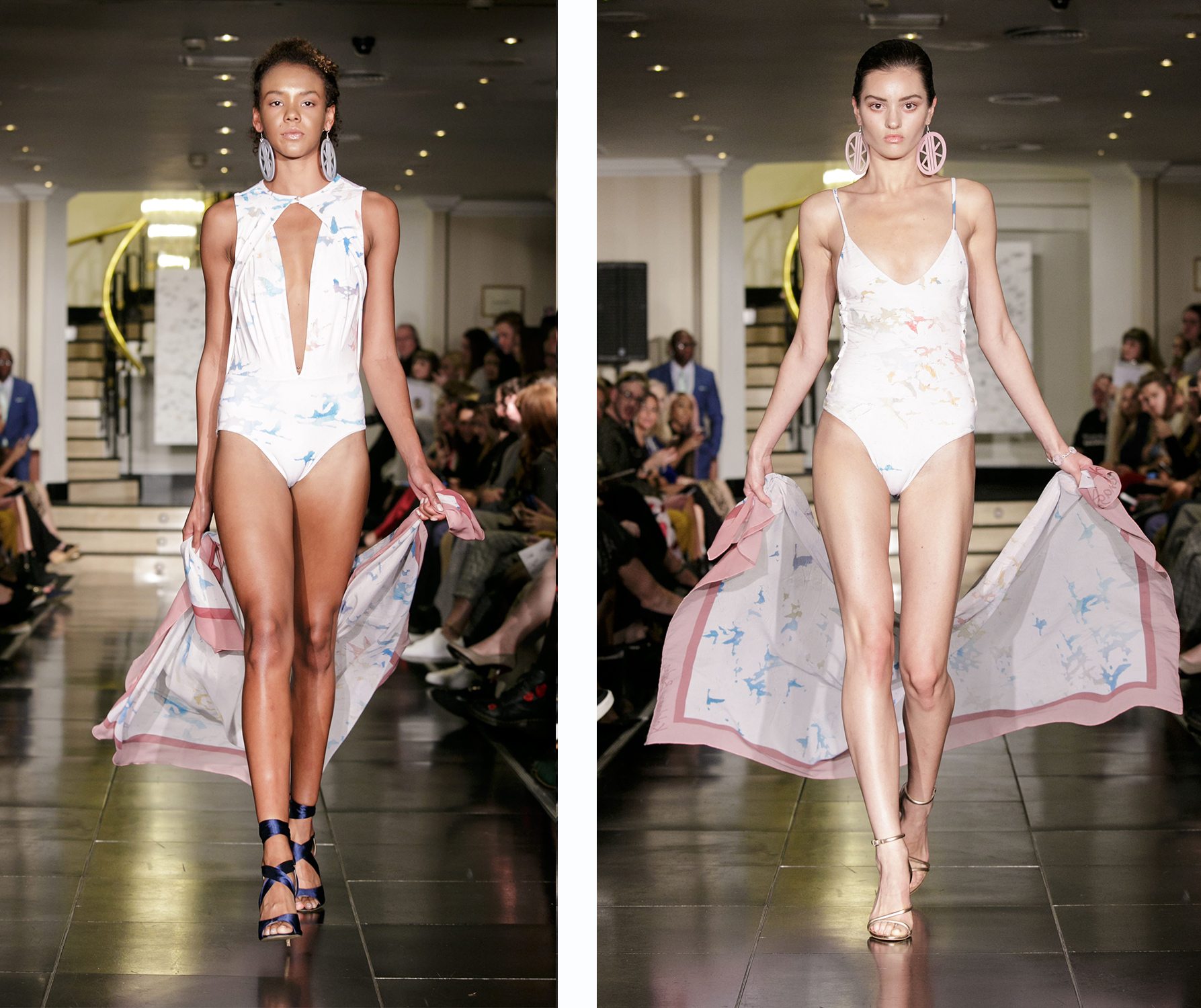 The orange printed 2-piece: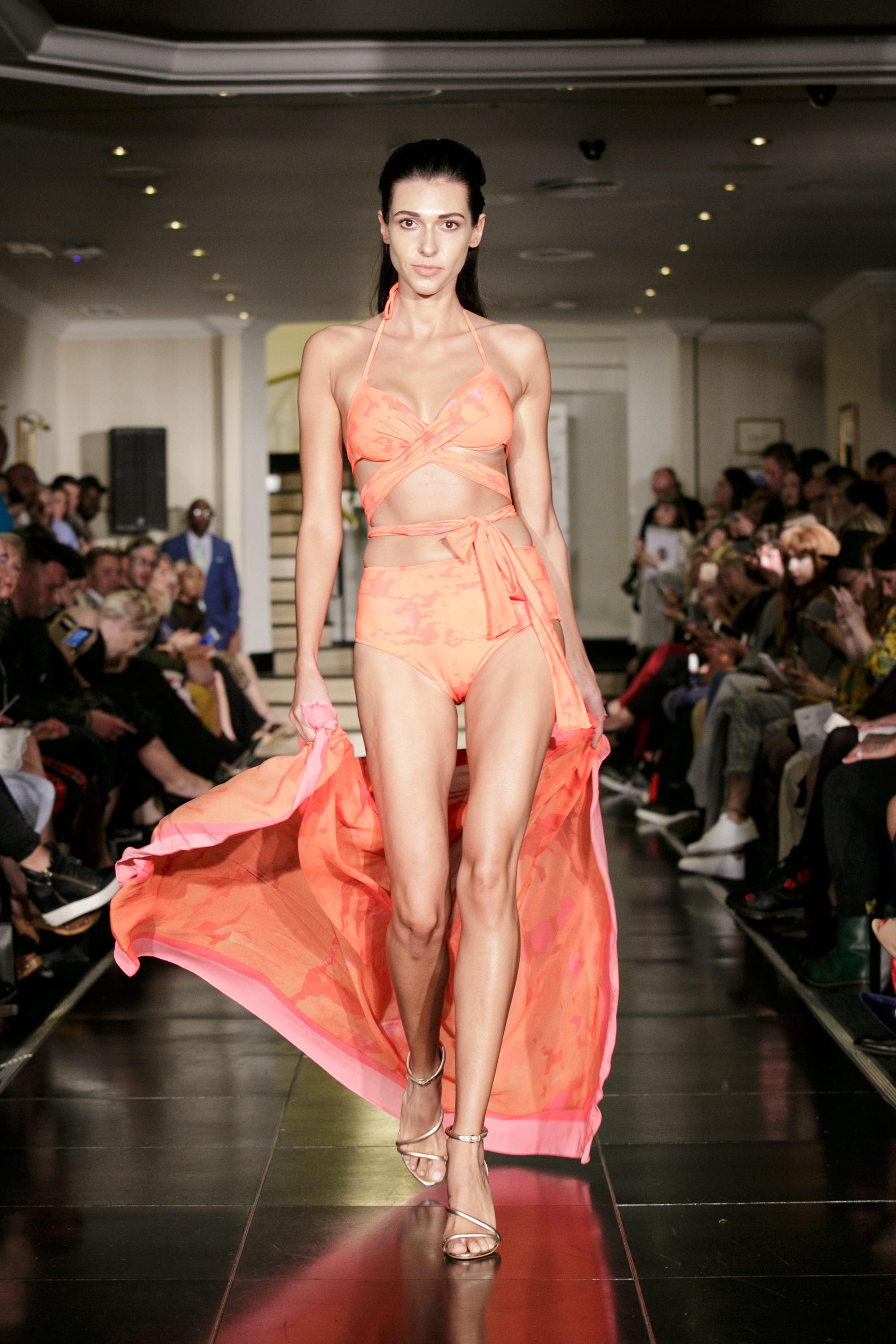 floaty pastel green and pastel blue dress: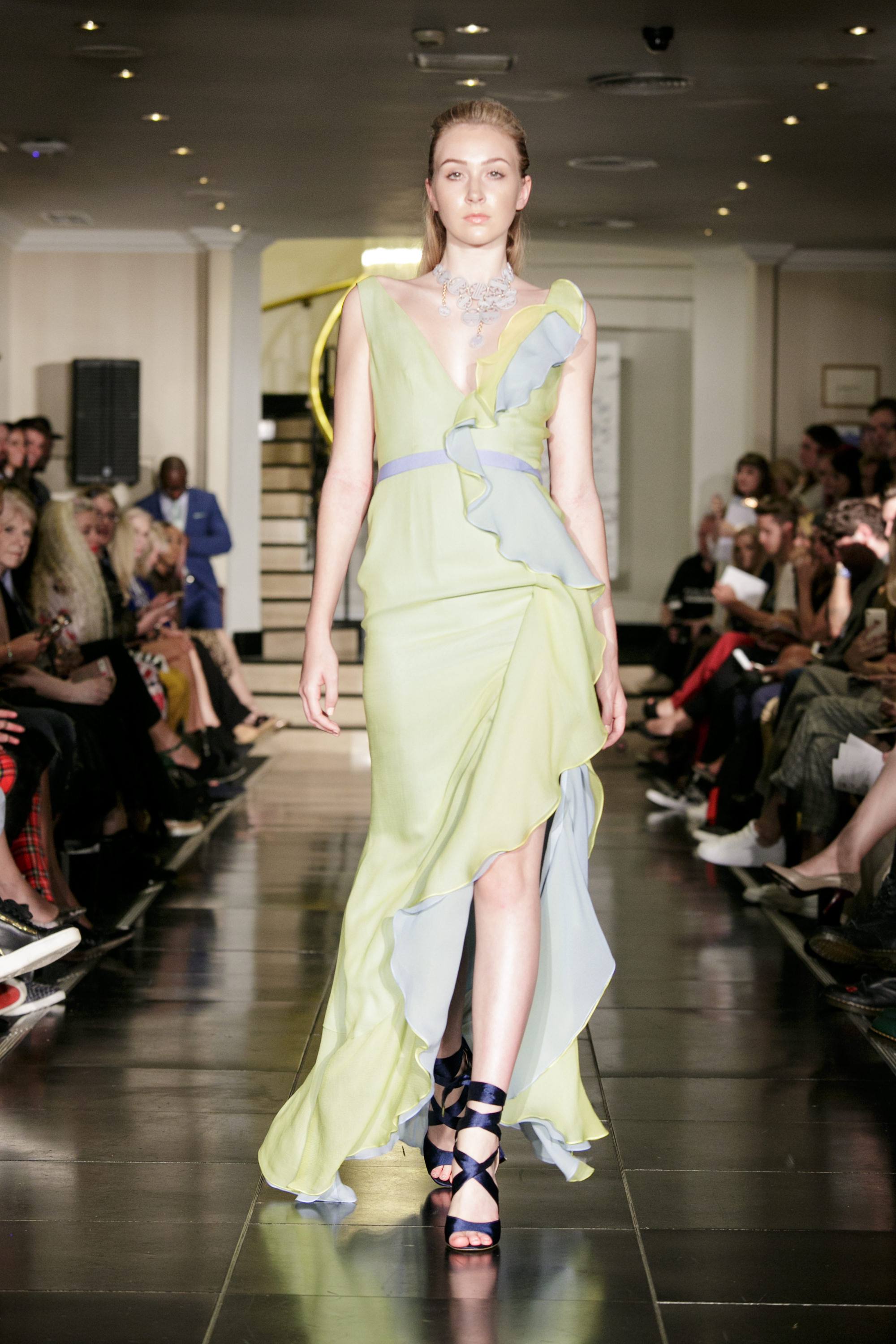 As well as the 2 black dresses with feathers: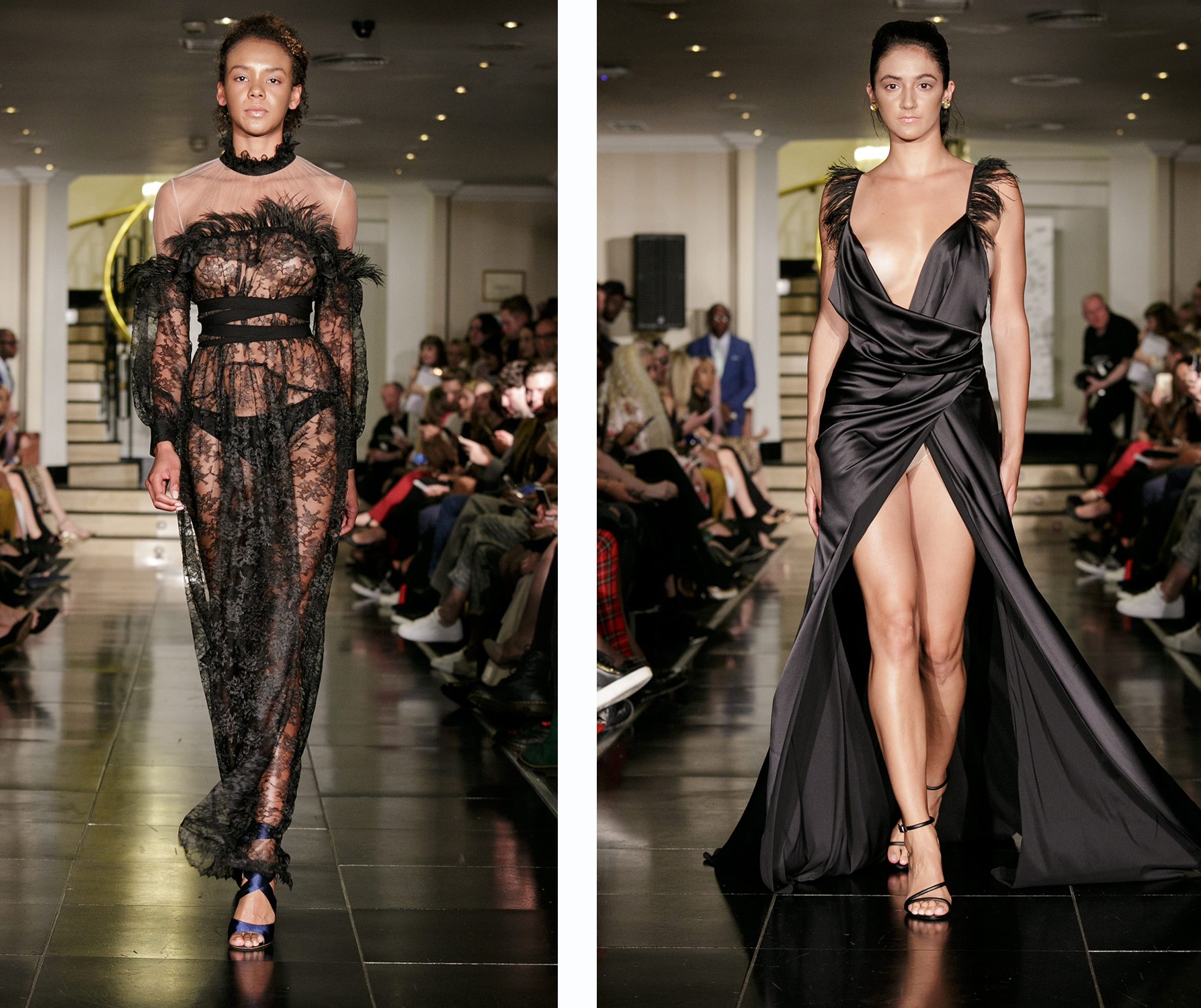 The waves, the cloudy sky and the birds, floating above the sea are representing the freedom and elements the designer was going for. The floaty garments drifting in the wind and powerful effortless poses are completing my vision.
No political, ethnical or social limits.
Just freedom.
This article was written by Anastasia Busch.
Instagram: @ana.sta.sia