All Articles
Karen Millen SS18 Press Day
11 Nov
by
Joe Miller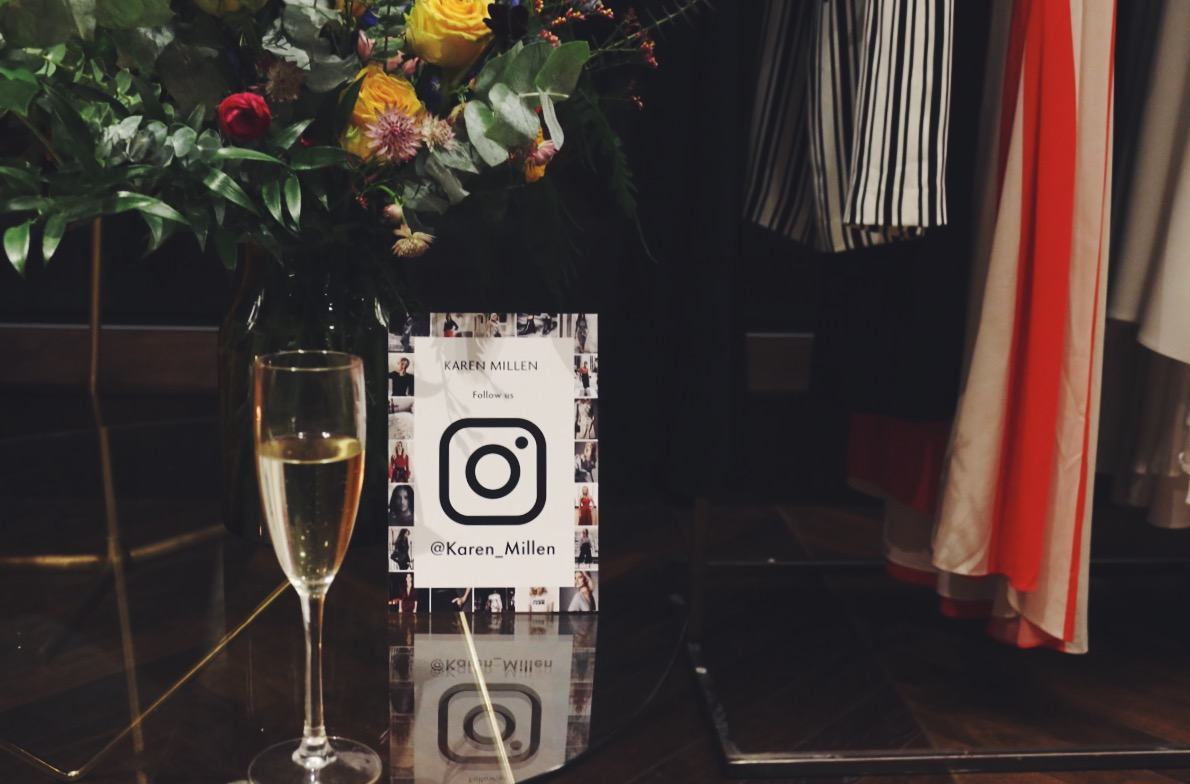 On a very gloomy, cold and rainy November Tuesday all fashion lovers, including myself and Tatjana (FashionArtista) were heading to a glamorous Penthouse in The Colyer, situated in London's trendy Covent Garden. We were invited to check out a bright and colourful SS18 collection by Karen Millen. Each guest was greeted with a glass of bubbles and then had a couple of hours for wandering around the Penthouse, touching, feeling and even trying on Karen Millen's latest creations from brand's Atelier and main line collections.
THE COLLECTION
I have always known Karen Millen as a place where you would go looking for rather classic style cocktail dress that is not high street, but not an unaffordable high-end either. According to Tracey Stainer, Karen Millen's new creative design director, SS18 collection is all about redefining the brand, showing that Karen Millen is not only an eveningwear brand, but can also offer pieces for all occasions from office to holiday looks:
"we are a premium brand [but]…we don't want to be like an afterthought…we want to be seen as a brand that is also doing great trend pieces…yet never going away from what we truly are".
The brand's designers looked at each of their spring collection's colour stories and created accessories' line that sits back with each garment. This way Karen Millen is able to offer their customers the head to toe look.
The quality of fabrics was not the last of considerations when creating SS18 collection: Karen Millen introduced silk in all their lines, all prints are either silk satin or silk cdc. The venue was truly blooming with bright colours, metallics, colourful prints and a variety of fabrics and finishes to please every taste.
"Our customer loves to look amazing, polished, put together, glamorous, and [in this collection] we offer all those solutions."
THE EVENT
Although generally Press Days are organised with the aim to introduce and advertise a brand(s), new designs and trends to those working in or writing about the fashion industry, the equally (if not more) important part of it is networking. To be very honest, having had started in the fashion industry only a short while ago, I was a little intimidated to chat and exchange contacts (where did the days of exchanging phone numbers and not Instagram following go?!) with established bloggers and fashion lovers with thousands (or tens of thousands) followers. However, it turned out that I was not the only one in the room with 'astounding' 80-90 or so Instagram followers. A good part of the crowd was in the same shoes – looking for tips and inspiration (and selfies, of course!) from those who have been around for quite a while. And even though I did not manage to chat to hundreds, not even tens, of bloggers during an hour or so that I spent at Karen Millen, but in an era of follow-unfollow following, gained a few but real followers who are there to stay (well, at least are still there two days later) ?.
THE GIFTS
It's no surprise to get a small (or bigger) goody bag on the way out from events, however Karen Millen had a bit of a surprise for everyone passing by the selfie stand – each guest could choose a gift to be sent by post later. And the gift was a choice between (won't even ask to guess here) several Karen Millen dresses (I went for a metallic one), peep-toe heels and an evening bag. Can't wait for mine to arrive, hopefully in time for New Year's party!
Rasa
Instagram: @r.v.poderyte