All Articles
Jaeger Press Day AW18
20 May
by
Joe Miller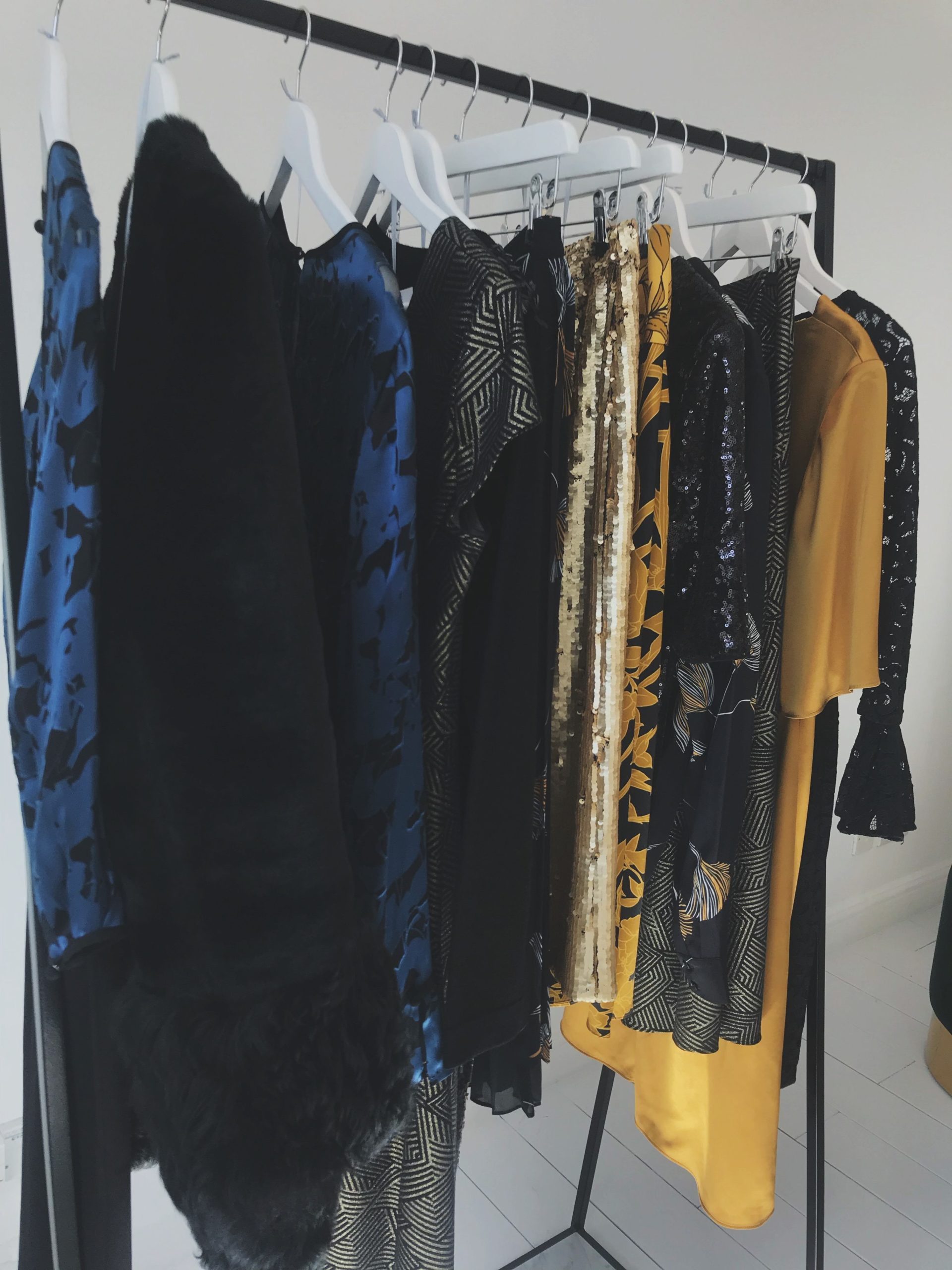 With summer approaching really soon, we're in the "AW 18 press day" season at the moment. We had the privilege to preview Jaeger's AW 18 collection last Thursday and we were in awe of their upcoming products. Jaeger is a UK based brand and retails both womenswear and menswear. They have a long established "twinset and pearls" image and use only high quality natural fibre. It was them who invented the camel hair coat. The garments are especially sought after for not having a hefty price tag.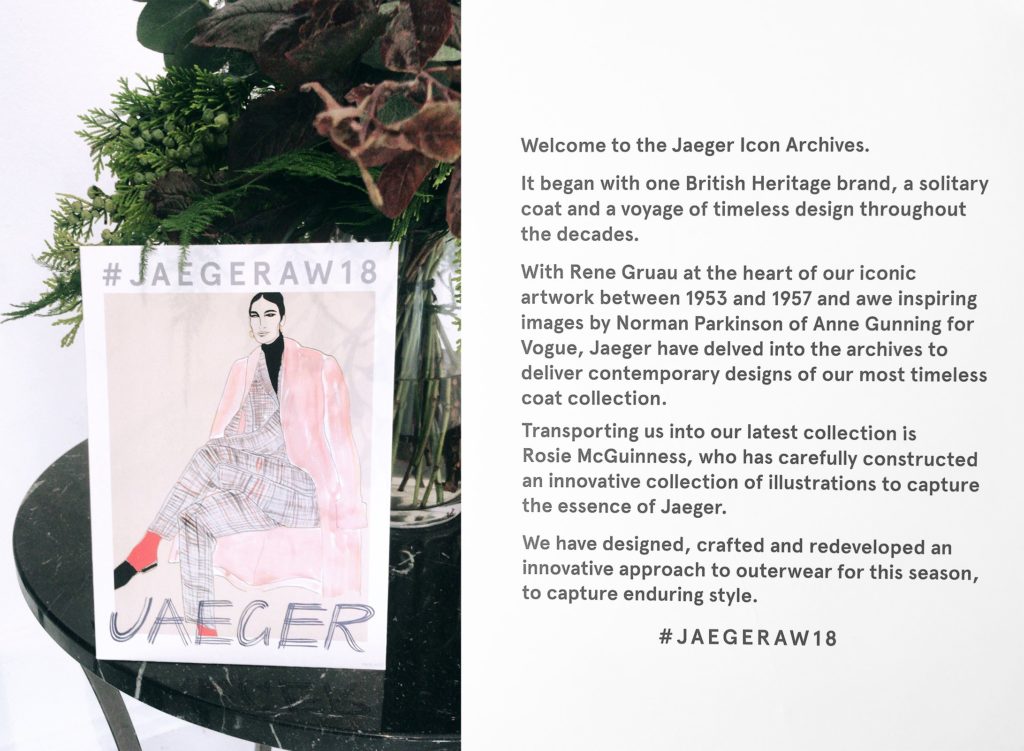 Jaeger AW18 collection is inspired by Jaeger's vast archive of iconic imagery. You can expect clean cuts, expressive colour combinations and heritage fabrication; think 1950's and 60's collections. Jaeger has a heritage of warm camel-tones, boucle checks, tailored Prince of Wales separates and statement dogtooth knits and prints which was the primary influence of this collection. They also incorporated a splendid colour palette of pink pops, fiery reds, inky blues and rich, rustic hues for that trendy lasting look. The design team has recreated Jaeger iconic pieces into present-time quintessential.
Here's a sneak peek…
The AW18 occasion wear, that will launch in November, just in time for Christmas and New Year's Eve, is inspired by the elegance and splendour of the 1930s golden era with its luxurious arrangement of rich gold tone sequins, jewel green velvets and dusty blue satins alongside a decadent black and gold floral print. Don't you just love how stylish yet practical this entire collection is!
This article has been created by Pricilia and Tamanna, who are LCS fashion styling students. You can follow their styling journeys on Instagram at @priciii and @tamanna_chugani!