All Articles
GET IN (or die) Sincerely, THE SOCIAL MEDIA
2 Oct
by
Joe Miller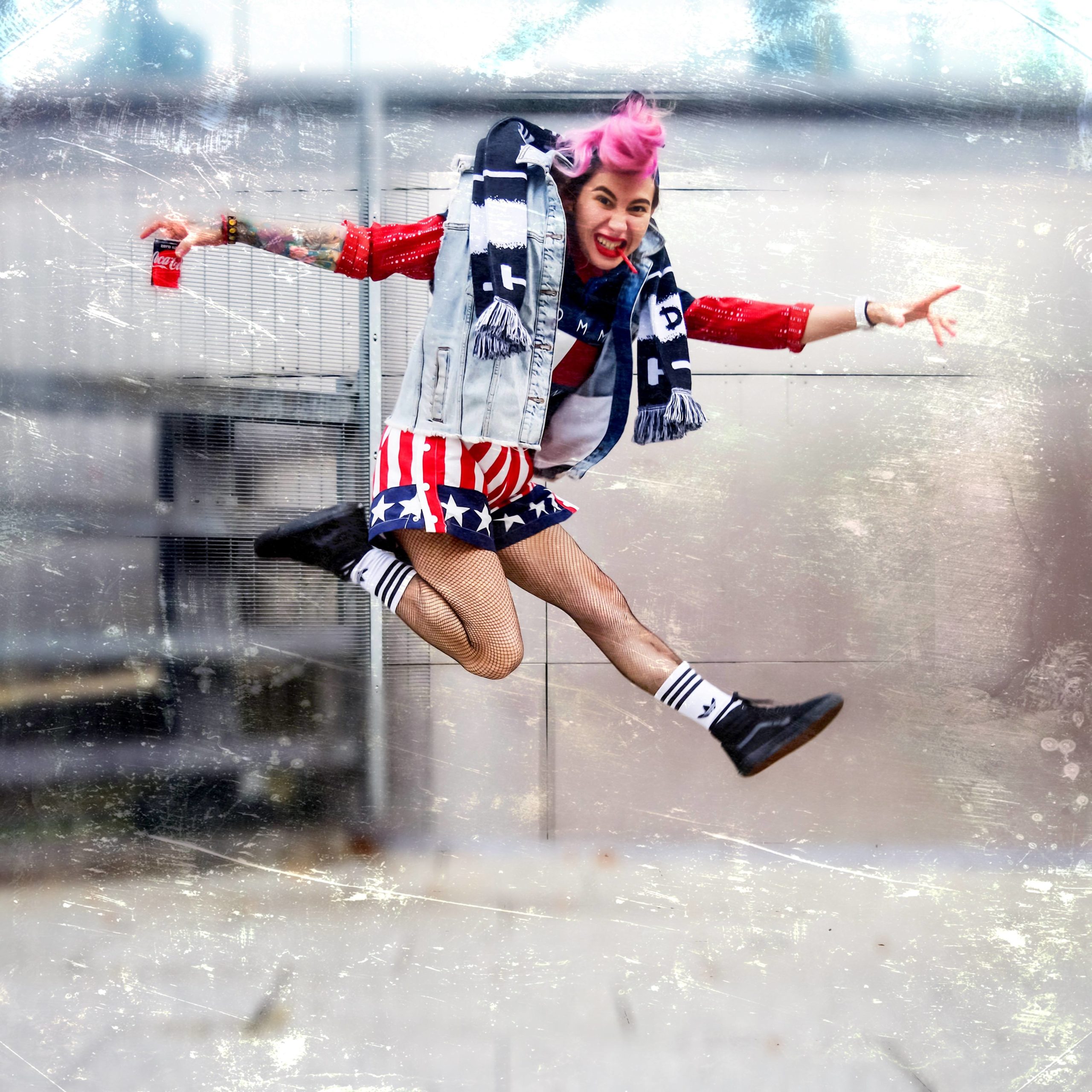 So, you want to be an entrepreneur, build your own brand, or perhaps you are just another artist thriving to get noticed, yet lost in the World Wide Wilderness of internet life. Oh dear, oh well, you know what you have to do, don't ya?
You MUST and you should ALWAYS Social Media your way into the unknown. GET IN!
…NOW…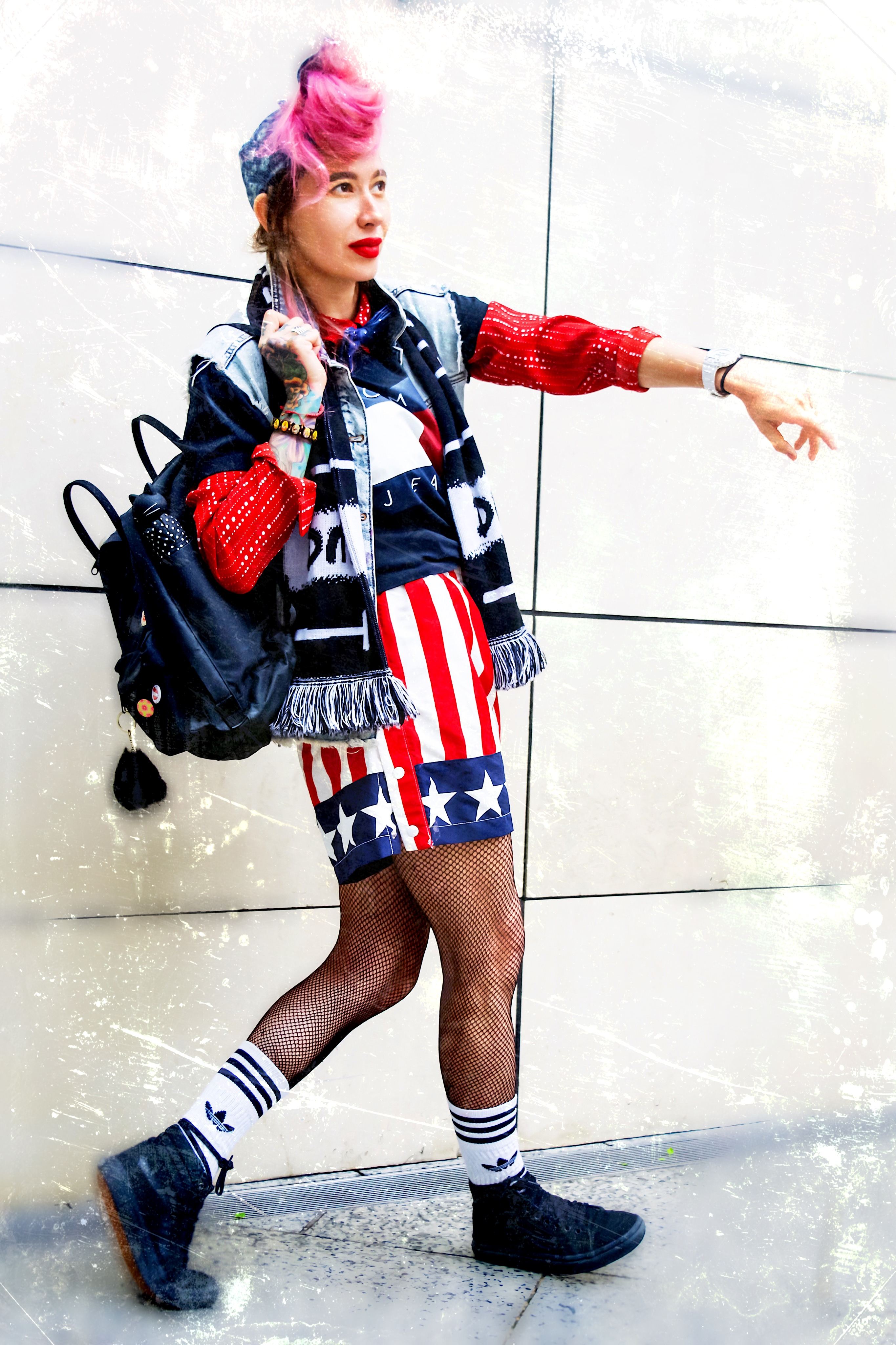 STANDING OUT FROM THE CROWD
But, if you are just like me, a very active and enthusiastic no/bo/dy but got sunshine in your pockets and that good soul in your News Feed, perhaps you feel a tad overwhelmed when it comes to starting off your brand or showcasing your work. It is a World WILD Web out there, with tons of hungry aspirational people with filters, good ideas or smart intentions and it is indeed challenging to stand out from the crowd and get the amount of exposure that is needed in order to achieve internet fame.
Even though, on a daily basis, I am like 5 minutes away to embody a clown with my quirky style choices, I am a closeted introvert. I paint with my outfits the mask I shall wear everyday to cover the fact that I very much rather to document others, than being documented, which is fairly, the contradiction I live as an artist. As you can see, it is quite easy to document my existence on my way to my retail job from East to West London every time I stop for a pack of Twizzlers somewhere only Central Line knows.
BEING AN INTROVERT
Particularly, I do not enjoy to be social, I have one gay friend and one Mexican mother. And that is that. The rest of my family is left to be remember at Christmas or sometimes in their birthdays. (I don't have one of those. Sorry about that.) I do the occasional Facebook birthday spamy card to my middle aged aunts, because that is what today's protocol dictates to be considered socially healthy. And to be perfectly honest, it is a struggle. I would be much happier if it was O.K., to ignore those dozens of inboxes I get with meme quotes from the hypothetical wise words of Virgencita de Guadalupe and Jesus Cristo Santo. ?
Camera ready! Here I go, me, the girl that used to be bullied for writing little emo-poems about dead pigeons, black tears or the hypothesis of making friends instead of actually being there, on the spot, trying to make at least one-sad-mate.
Here I stand, too punk to socialise, leading towards the Web, trying to GET IN and Tweet plus Face and then blah the blahwith all those neo-suffixes ending in GRAM on EVERY-single-THING. Here I grAM! Writing this humble blogpost. Grasping the 101 on how to be popular without looking desperate, let me tell ya, it is an art form.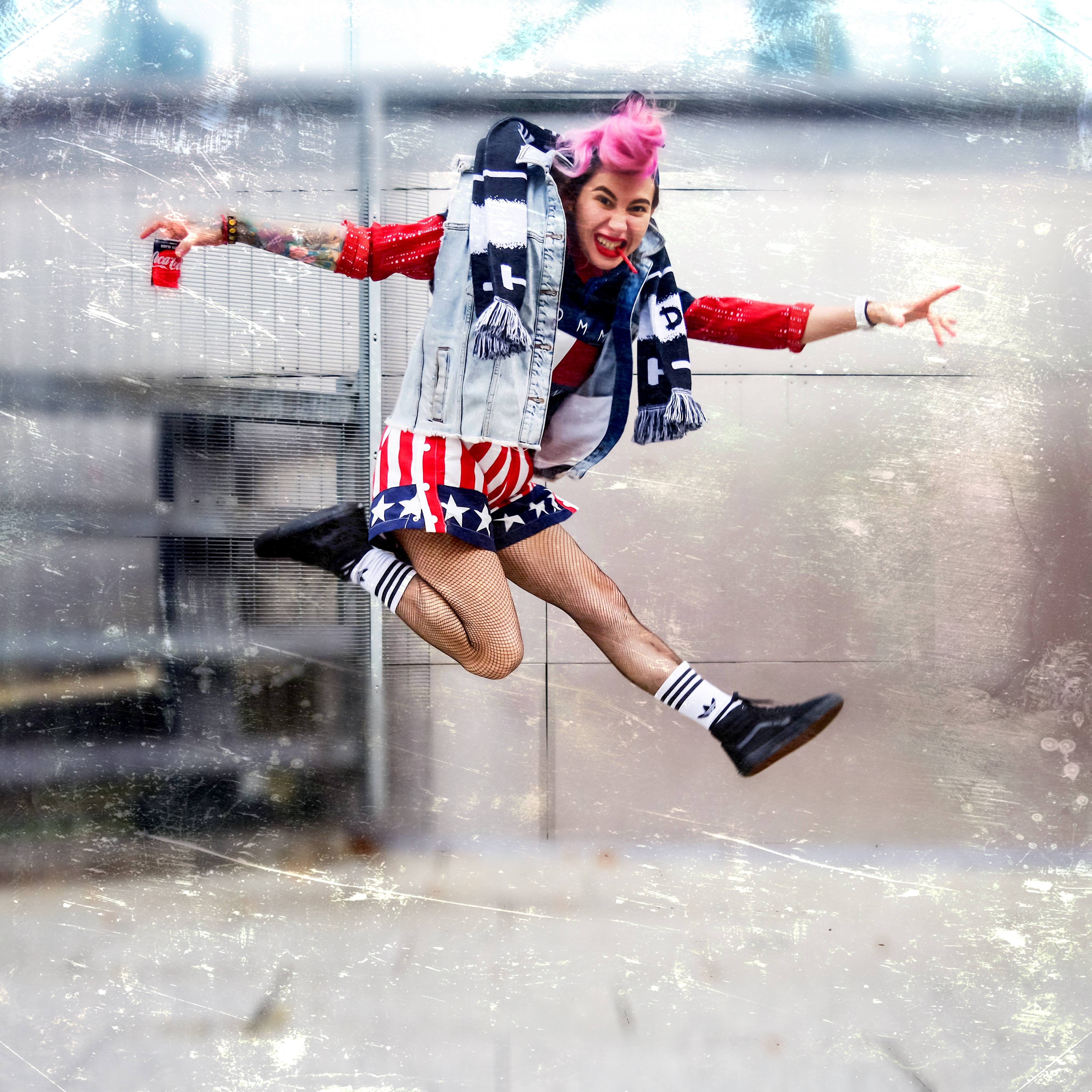 SOCIAL MEDIA AT LONDON COLLEGE OF STYLE
However, Social Media Influencer, the perfect girl next door, Tatjana, creator of the hit site, FashionArtista.com, knows the formula to internet success and thanks to London College of Style, us, aspirational stylists of the British Capital, can learn how to conquer the web and unveil our wildest internet dreams.
It was a 2 hours seminar on Instagram Histories that felt just as valuable as English History and the charming and new found fash friend Tatj, shared a bit of her knowledgegram (is this how it works?) from switching to business accounts, to finding your own instamodjo. (I think I prefer to speak with neo-prefixes).
Before our seminar culminated, we were taken to the whereabouts of posh WESTfield (emphasis on West) under the British rain, to learn how to strike a posegram or instapose (I'm still working on it) and be picture perfect and forever fabulous. ?
Vogue on Madonna! I was like. – Yeaaah, no. – I don't have the narcissistic necessity to show off my yoga body peacefully resting under my 3 layers of clothing. – I did shorts today. That is all the skin you are going to get on Friday. – What else? Be pretty? – Yeah. Nah. And do makeup tutorials? Are you joking? – London commuters don't have the time to wear makeup. All I do is lipstick between trains. Who am I to tell people to spend 20 minutes blending and conturing? – Passs.
I personally discovered that my aesthetics might be to appear fashionably manic-depressed or effortlessly weird. Let's see where Instagram takes me. All I want is my mess to be organised and likeable. I'm guessing people's likeness should feel alright. Get in and Slay. Swag. Chill the flock out. Be ? Be the ? (Be the most difficult thing to accomplish, maybe?)?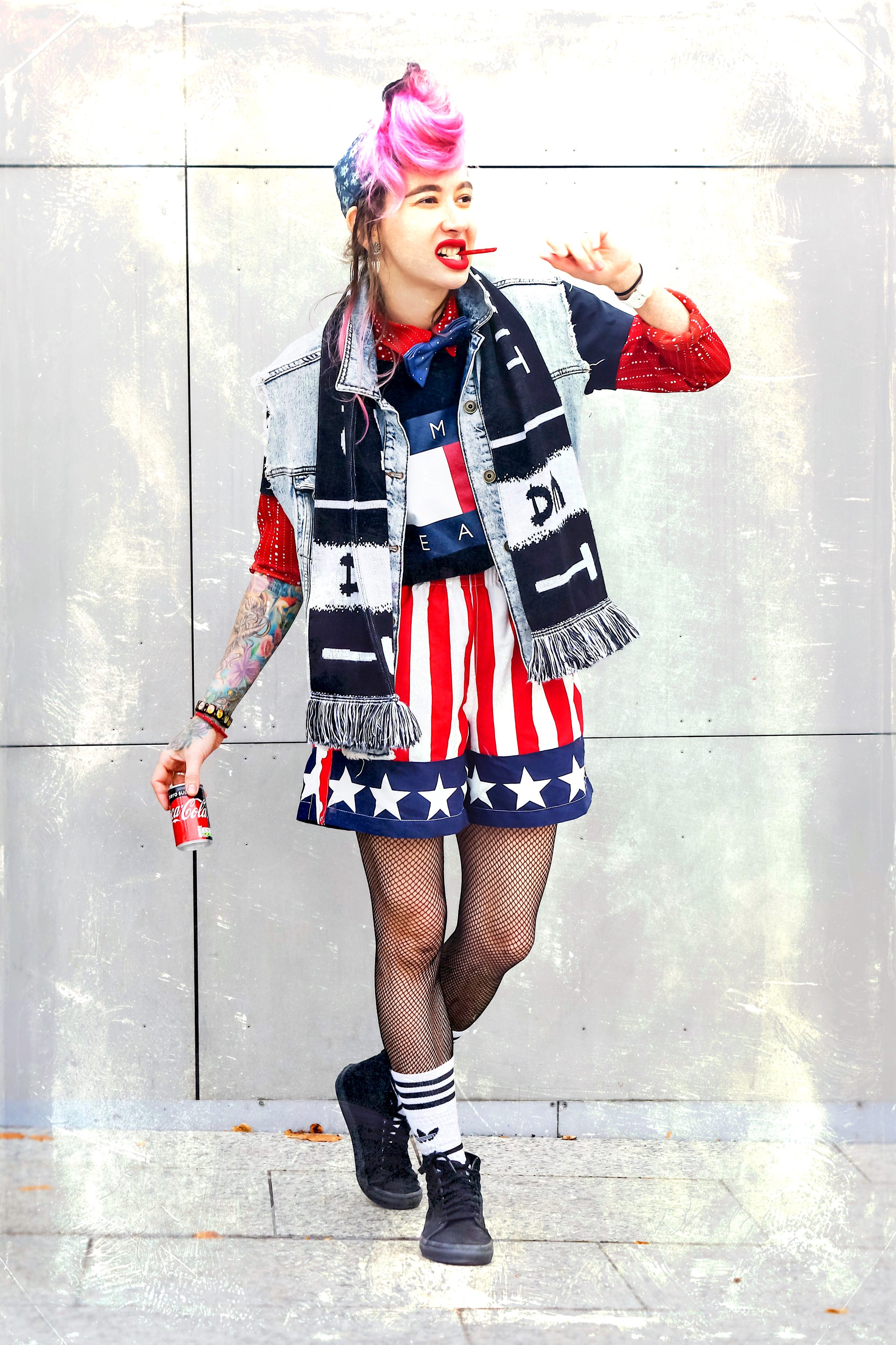 I shall confess, my Social Media ambitions are timid. I feel that as the creative I am fighting to become, if I focus too much on how my creations appear to the media, I would eventually stop caring about the creative process. Although we must do it. Swim through the bullshit like dolphins can swim. These are not the times of Andy Warhol and The Factory or the British spirit of the underground and the rest of the punk subcultures.
MY (TIMID) AMBITIONS
These are the times where anonymity is off trend. Still, my aim as a commencing Stylist, is to successfully translate my vision into the internet lingo and engage with other creatives within the Fashion Industry. For me it won't be about how many people follow me, it will be about trying to connect with the people I wish to work with and so. Get in then, start getting more gigs, nail an internship in a edgy mag and perhaps one fine day, become an Art Director; One of those lucky ones that gets paid for being responsible of the bits and pieces in an editorial production and not the one, I used to be, in my father's garage playing with polaroids and skinny neighbours with third world hunger.
I honestly believe the London College of Style can make these things happen for anyone interested in real opportunities in the fashion hub. So far, I am first-assisting the super cool Jessica Swanson; I worked in London Fashion Week as a dresser for 5 designers such as: John Herrera, Fyodor Golan, Zeynep Kartal, Rocky Star, Huishan Zhang ; Watched 3 incredible runways from the front row like House of Mea, Amesh and Amira Haroon. I got tons of selfies with models and designers and a V.I.P. experience provided by Fashion Scout. (Guys, I am in-love with my goodie bags topped up with candy and Kryolan makeup). Also, I had the pleasure to meet Lulu Guinness on the Influencers event held by Yahoo Style and on top of EVERY-FASHING-THING, I already had the opportunity to style an editorial for Streets Magazine with the platform to blog about all of this, and that! I mean. This is just my first month. I can't believe how much I have done. Love it <3
Yesterday, were the two of the most constructive hours I had since Wonder Woman screened that left me wanting to burn my Social Media to the ground and start all over AGAIN. Yes, I know. This is my Odyssey on Social Media. It is a process.
(I think) ?
I need sleep or shopping, sushi and chacha heels to zen down. Thank goodness is payday weekend. I have until Monday to live and financially hate myself. Perfect.
Have you found your Social Media self?
Share your thoughts.
You have a (crazay) friend in me.
Follow Kay on @fashachauk