All Articles
Ethereal London Launch Party
25 Oct
by
Joe Miller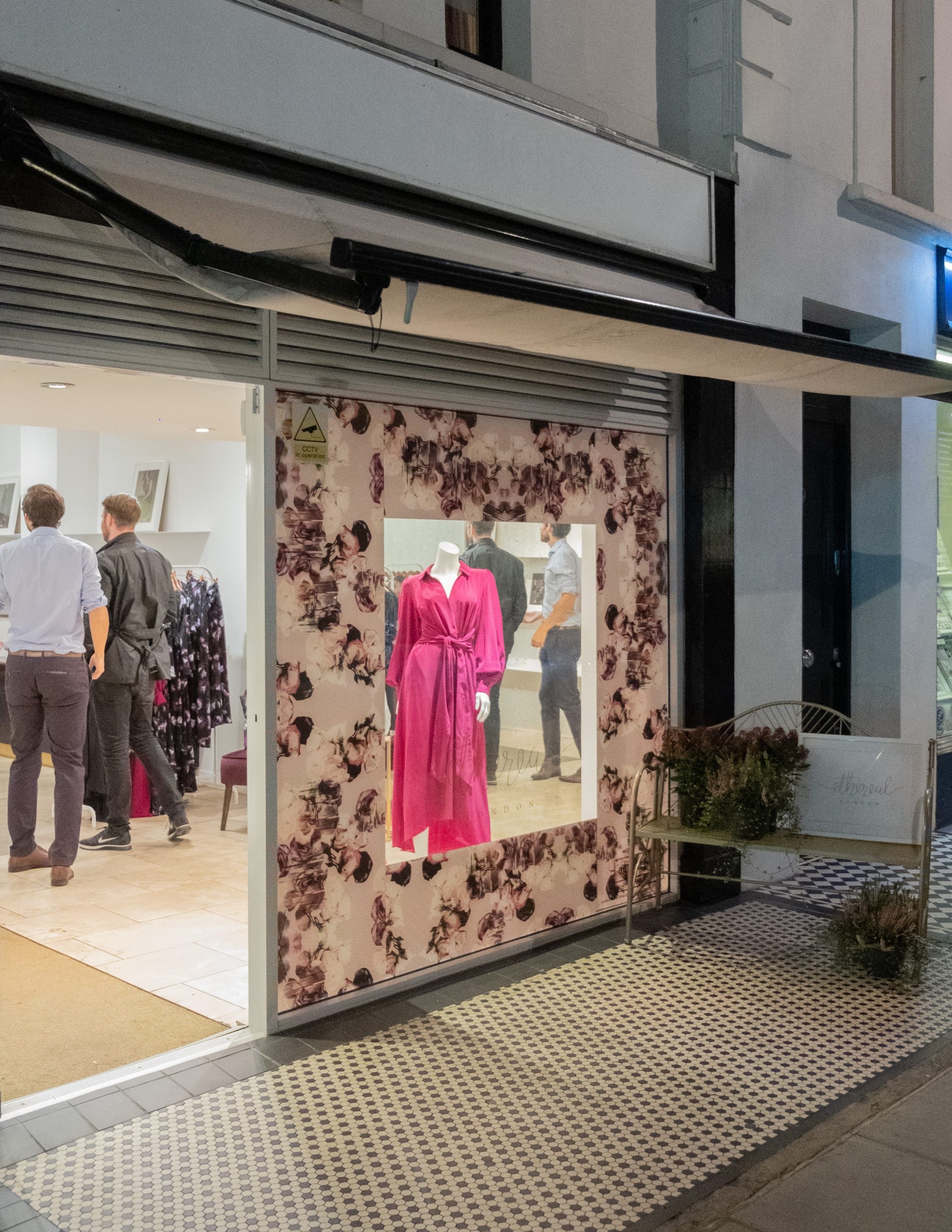 by Suhani Taneja
Photography by Vitalij Sidorovic
Last week I went to the launch party of Ethereal London who paired up with the RUDDOCK jewelery brand and set up a very cute pop up shop in Notting Hill. What made it particularly great was that I got the opportunity to meet the gorgeous and lovely founder Annie Holt who told me all about her beautiful collection.
BRAND ETHOS
Have you ever been into a shop and seen a dress you love but thought: 'if only…. it was longer and with a sleeve'? This is what Annie, the founder at Ethereal London, wants to change. Every woman is different and 'one size' does not fit all in terms of styling so she wants to enable women to have more choices, taking into consideration any personal body confidence issues and style preferences.
THE COLLECTION
The collection itself had very fun pieces with floral prints on it. As per brand ethos, there were dresses of various lengths from knee high to maxi as well as jumpsuits with a variety of sleeves. The colour palette was beautiful. With her love for silk and florals, Annie combined both these elements to create an elegant and yet classy clothing range.
Some dresses had pockets to give it a more modern-feminine look. The floral dresses looked flowy, comfortable and perfect for any occasion – be it a party, a casual day out with friends or a special event. You can style these looks at office too, all you have to do is add on a blazer, or a leather jacket, pop on a pair of stilettos, throw a classy tote or a sling bag over the shoulder and you are good to go.
What I liked the most about the collection were the silhouettes of the dresses. They are designed keeping in mind every women's body shape, as well all know – 'one size' does not fit all in terms of fittings and style preferences.
I personally loved the collection and had a great time at the event.
This article was written by Suhani Taneja who is currently doing her 6 Month Fashion & Personal Styling Diploma with London College of Style.
The photo credit goes to Vitalij Sidorovic who is doing a Foundation Fashion Photography Diploma with LCS. Check out his Instagram at @vitalij.sidorovic