Events
Backstage of LFW Men's 2017 – BELSTAFF
13 Jun
by
Tatjana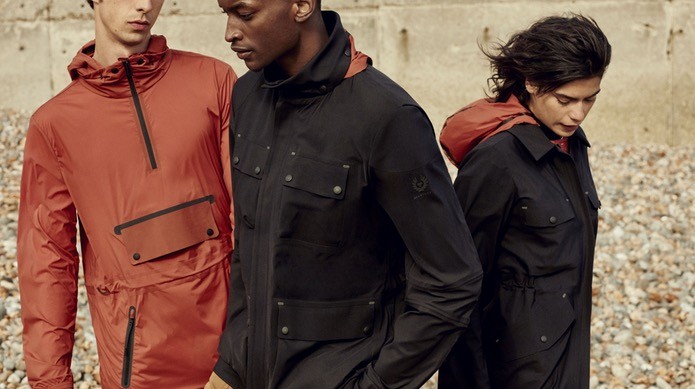 If you saw my last post on the blog (or if you're just generally aware of the goings on of the fashion world), you will know that over the past four days London Fashion Week Men's has taken over the capital. While on Saturday I had my first ever experience sitting front row at a runway show, today I got to help out – working backstage and experiencing what really goes on behind the scenes at a brand presentation – the label being the quintessentially British and much loved Belstaff.
BELSTAFF SS18 COLLECTION
Belstaff, who were founded in 1924, have always been best known for their luxury and very classic sportswear and new creative director Delphine Ninous wanted to add a fresher and younger twist to this brand identity this season.
The collection was inspired by the early days of the Paris to Dakar rally and mixes primary colours and sporty logos with earthy tones, which Ninous told us was inspired by African villages. Fabrics used include neoprene and lightly waxed cotton; sticking with the brand's ethos of clothes that are easy to travel in, but in a more modern way.
The LCS dressing team. It's so weird seeing myself wearing black for once!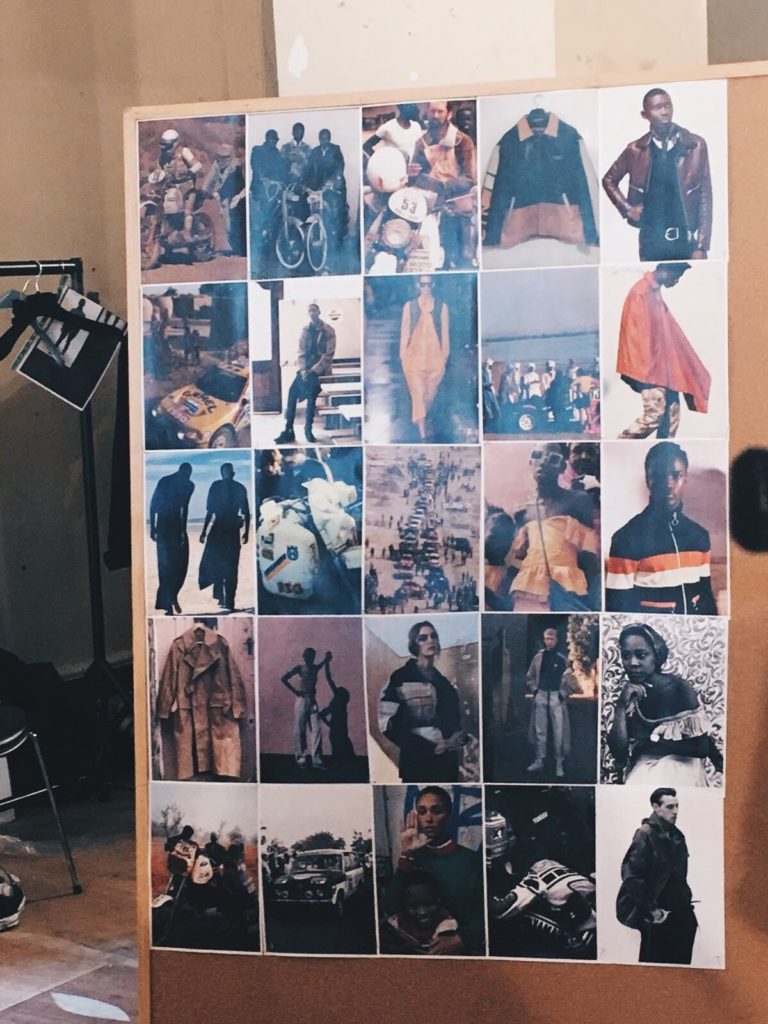 The moodboard for the collection – inspired by the early years of the Paris To Dakar rally raid and incorporating primary colours and earth tones into the pieces
THE DRESSING EXPERIENCE
Onto my experience: I had never worked behind the scenes at any sort of fashion event before so I was extremely excited. I'm obsessed with fashion related TV shows like America's Next Top Model which always depicts backstage at shows as hectic and busy but at the same time glamorous and exciting – I was not let down!
Everywhere I looked there was hair and makeup artists, photographers, models and all kinds of creatives working together to make the presentation a success. It helped as well that the venue for the day was Somerset House; my favourite place in the city.
My role was to be a wardrobe dresser which is pretty explanatory – me and my fellow teammates from London College Of Style were given a rail or two of clothing with three looks per rails, and we had to help to dress the models who those looks were assigned to.
I was a little nervous before as I didn't know what to expect – I'd heard that being a model dresser could be very intense and stressful – but I had nothing to worry about. The whole process – both dressing and undressing – was extremely easy and way faster than I expected and we had a member of the Belstaff team with us to help us with any important styling details like tying belts or rolling up sleeves.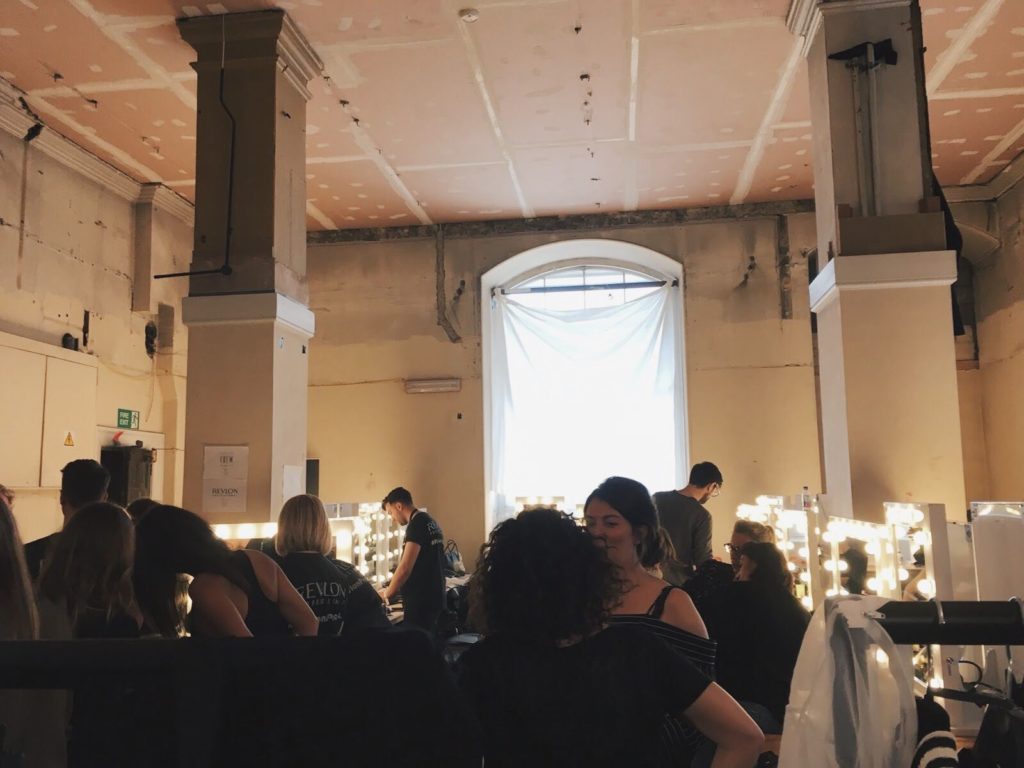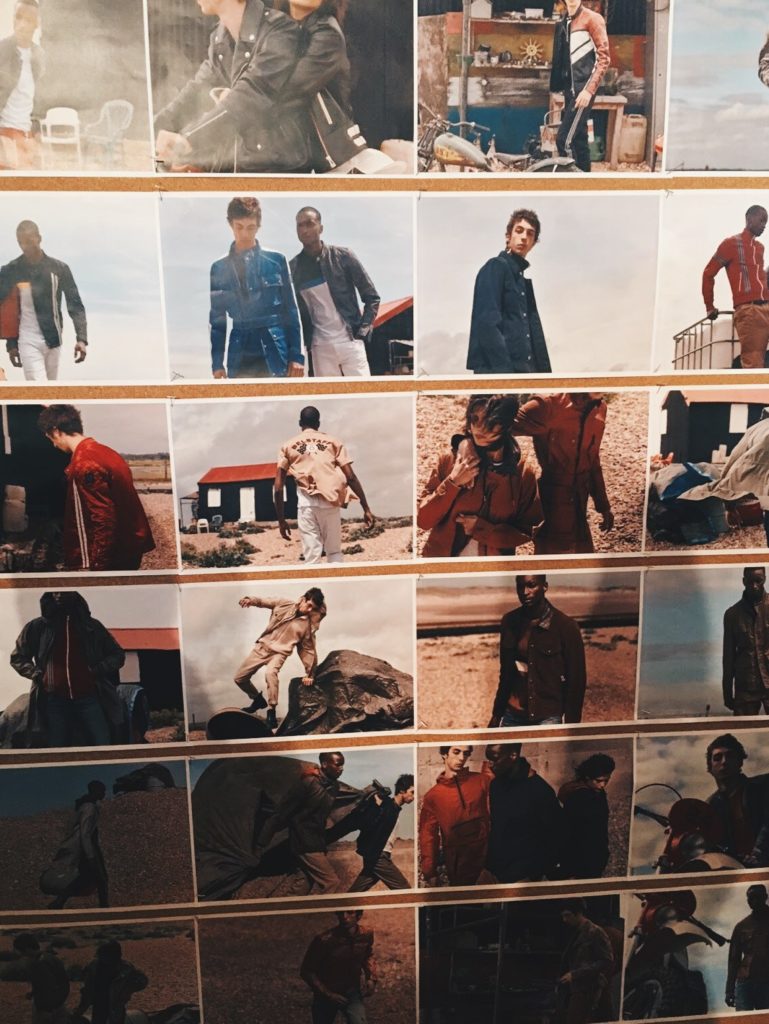 BELSTAFF SS18 PRESENTATION
One of the best parts of the experience, however, was definitely the presentation itself. I wasn't even aware that we were allowed to go up and see it so being able to check everything out for ourselves and soak up the atmosphere was an awesome surprise.
I would compare the vibe of a fashion presentation to a gallery opening – there was an amazing buzz in the air, drinks flowing, cameras flashing and lots of famous faces around (I spotted Dermot O'Leary and David Haye among others!).
I quite liked how relaxed it was in comparison to the runway show I attended the other day; guests could chat to the models and ask them questions and there was even a photo opportunity with a motorbike which was a cool and on-brand touch. I liked how everyone got a chance to get a good picture of the models in the collection, something which is hard to do at a catwalk show unless you're in the photographer pit.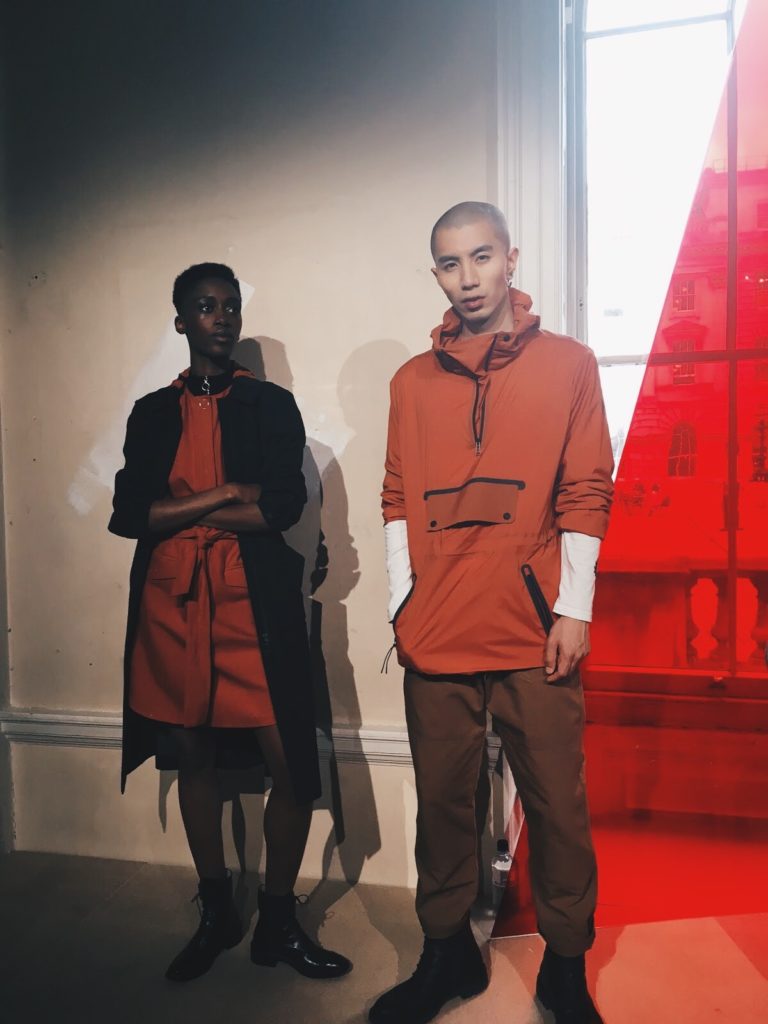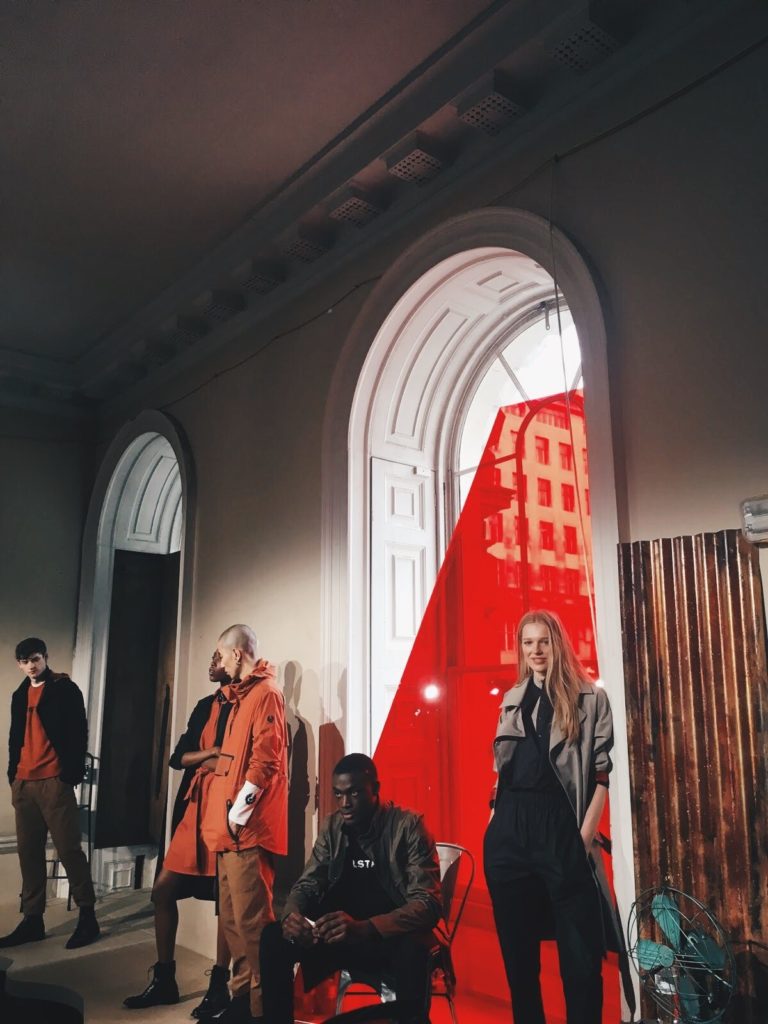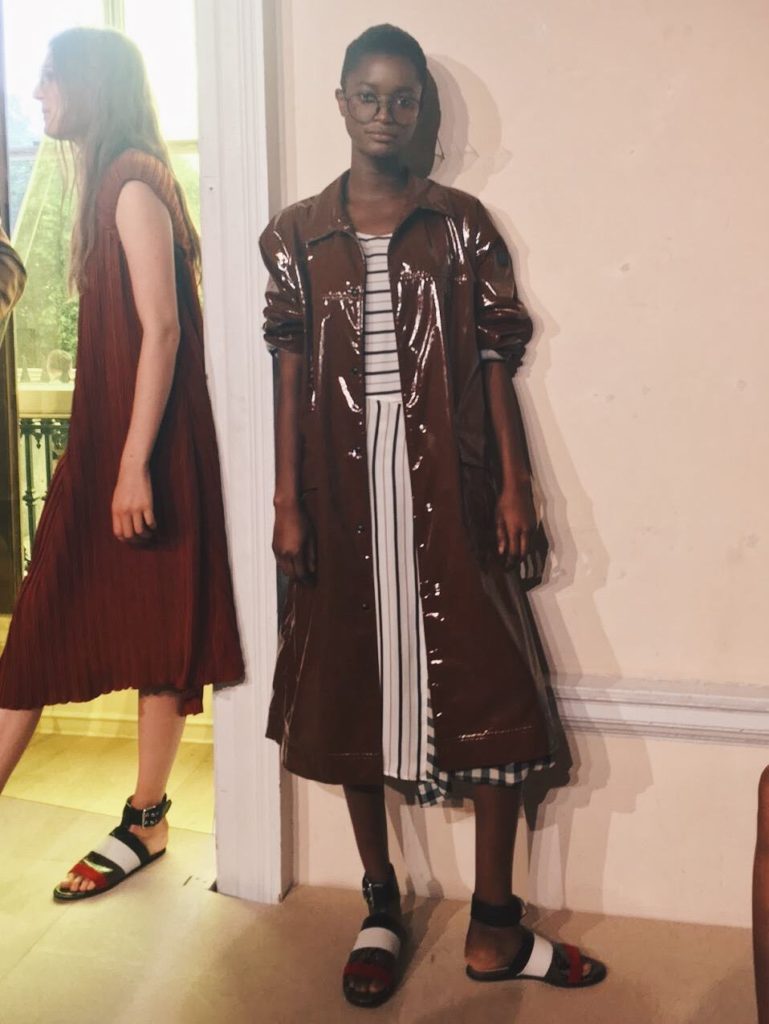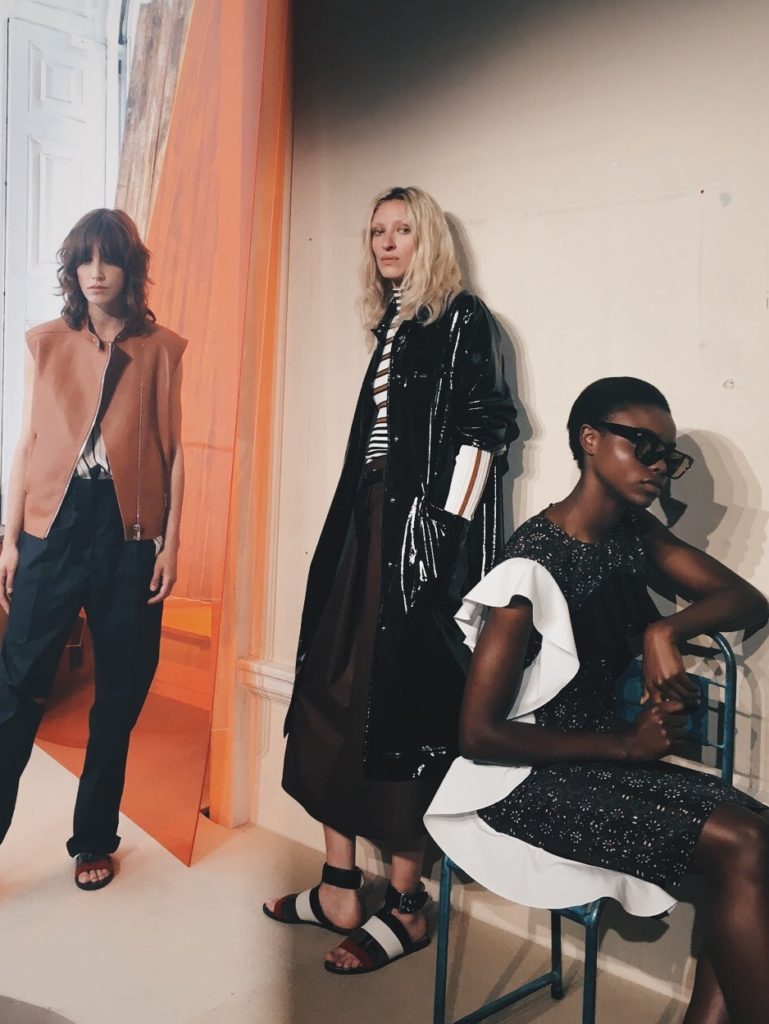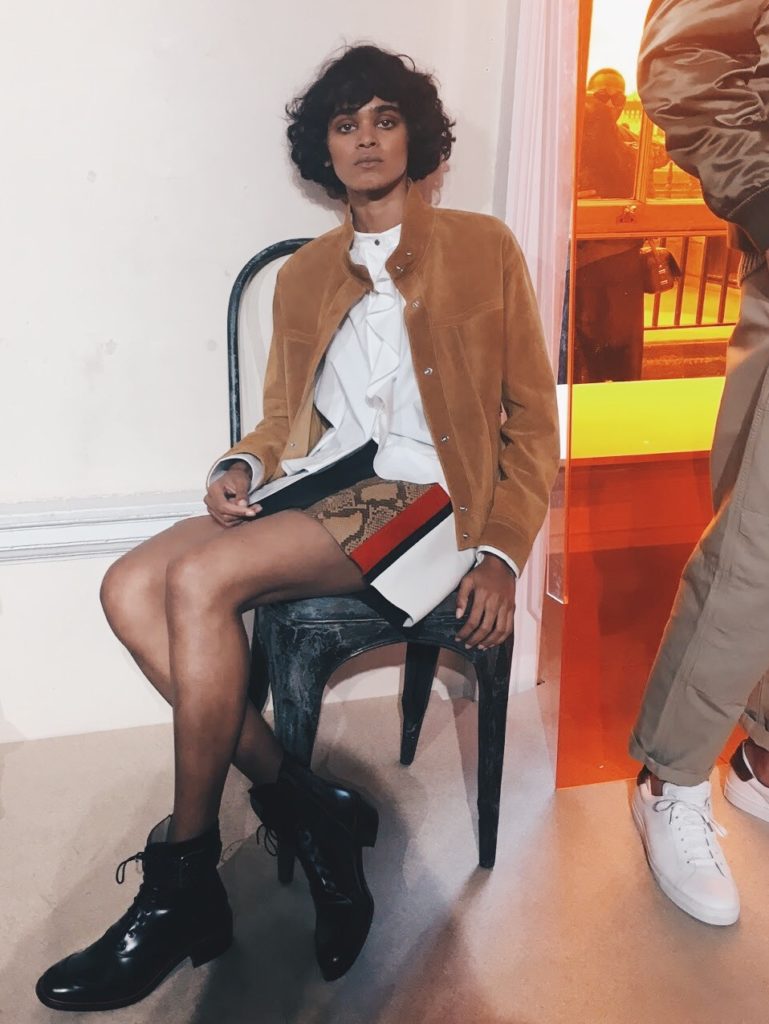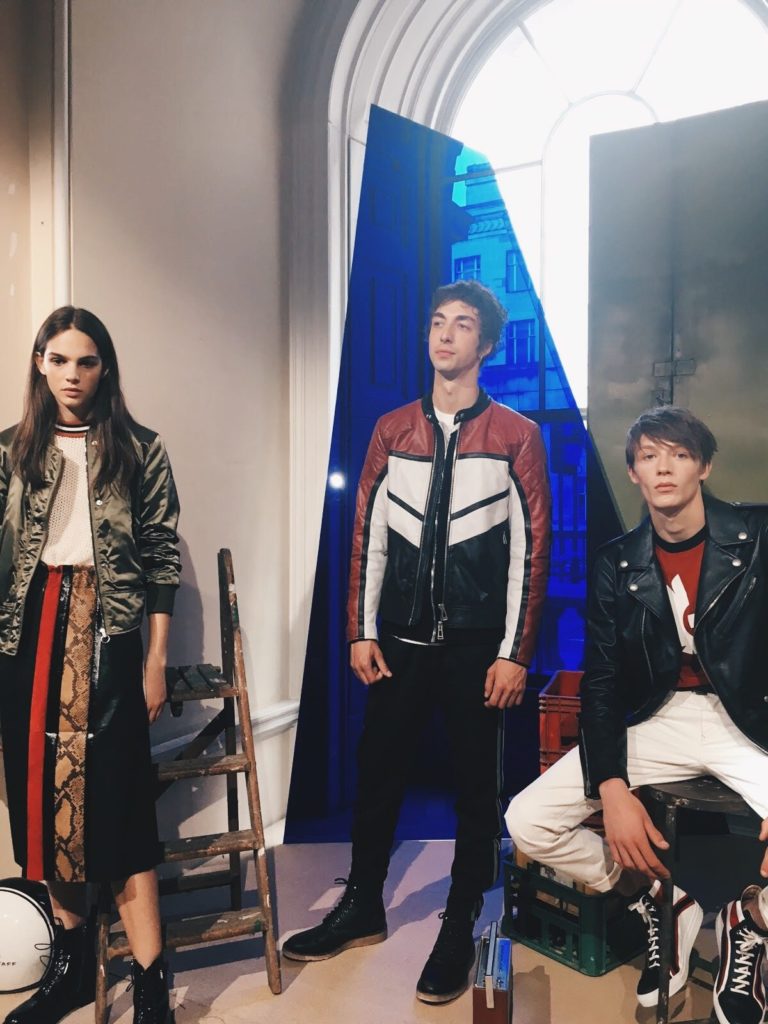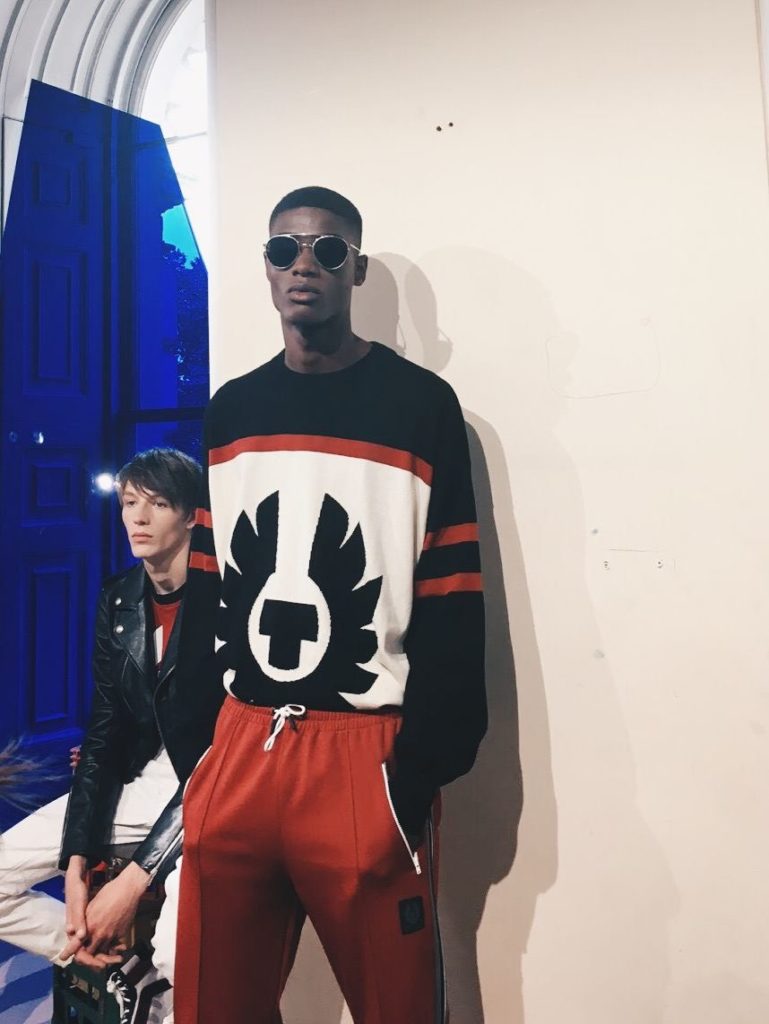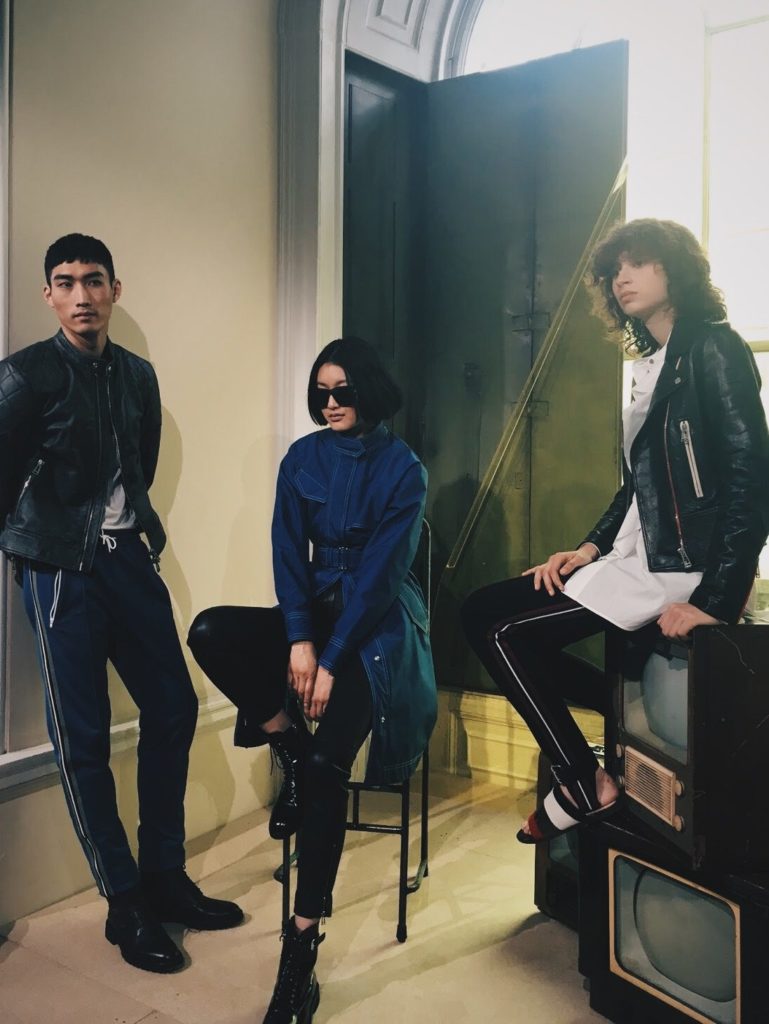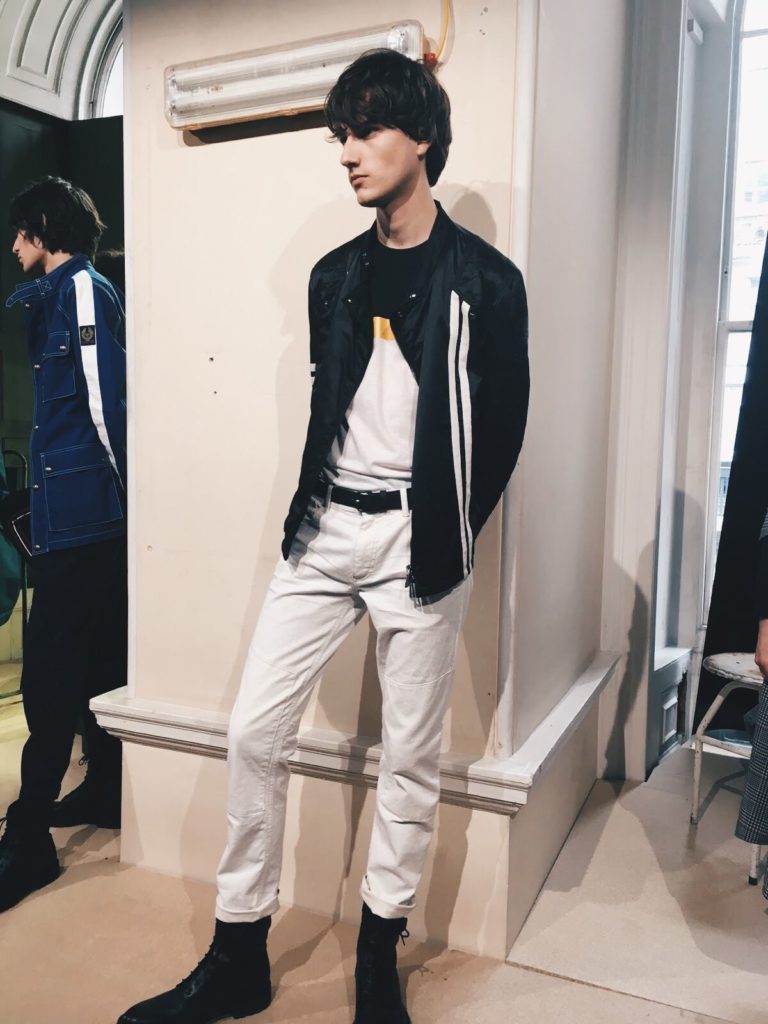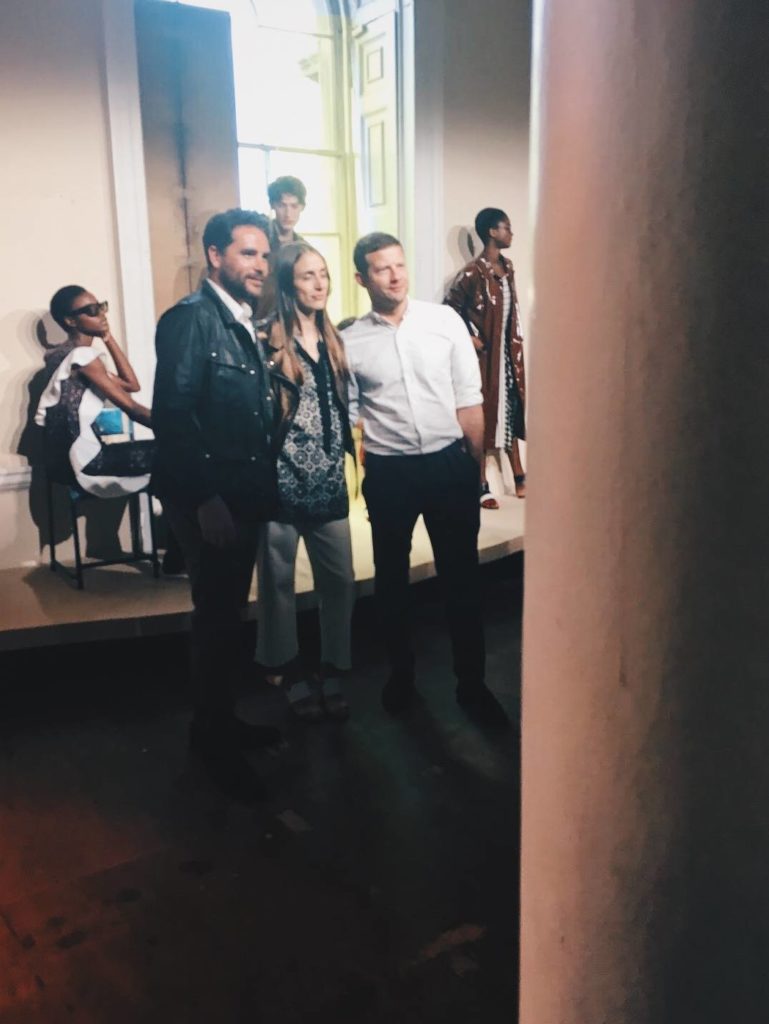 (A very blurry photo of Dermot O'Leary!)
All in all, I had an amazing time working with Belstaff. It was truly an unforgettable experience and has just fuelled and driven my enthusiasm to continue to work in the fashion industry.
The more opportunities I take the more I love and realise my passion for becoming a stylist and I really cannot wait for the next exciting thing that comes out of this journey (which is actually tomorrow but all will be revealed soon!), I really hope you guys are enjoying my stylist diaries – I love being able to share parts of my life with you aside from just outfit posts and wishlists.
Have you ever been to a Fashion Week? I'd love to know! <3<