All Articles
Atelier Zuhra SS20 Denim Collection
17 Sep
by
Joe Miller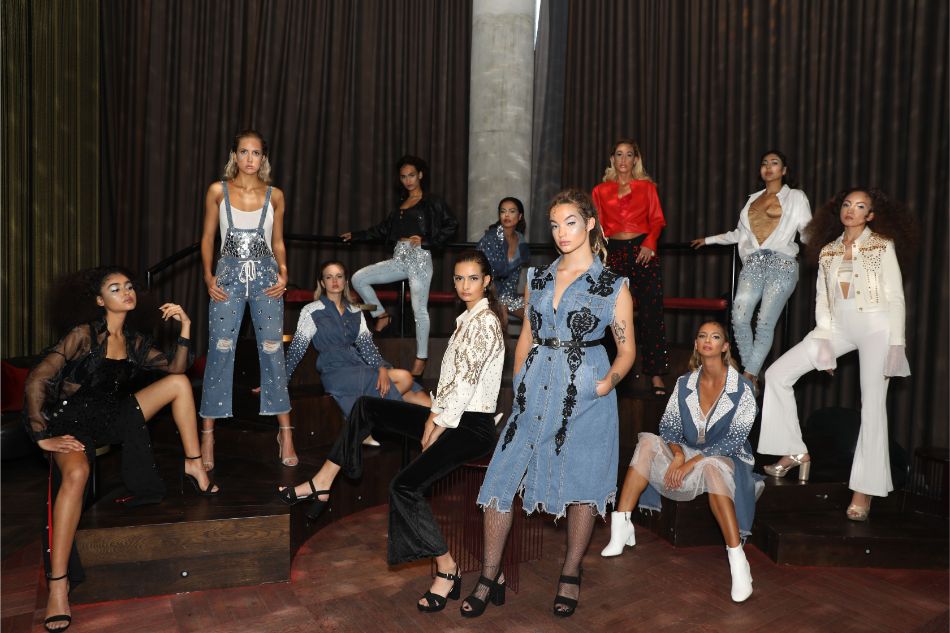 This article was written by LCS Foundation Fashion & Personal Styling Diploma student Rashmita Goyal. You can follow her on Instagram at @rashmita_goyal
Fashion and styling has been running through my brain nerves since the day I started to battle out my own outfits as a three-year-old. My mother always said, "You rebellious little child, why don't you go pick clothes for all of us, since you think you know it all?" As I was growing up I knew where I belonged. From the smell of new packed clothes, to feeling the fabric. From New York fashion week to Cannes, from Louboutin to Prada; I knew this is the air my heart desires. Fashion isn't only my ambition but my absolute pleasure.
Finally, my dream did come true as I got the chance to attend a fashion show from London fashion week. The show was from the designer ATELIER ZUHRA presenting SS/20 Denim collection.
The denim trend has been going strong till now and I would rather say it is my favourite fashion trend yet! There is truly something for everyone, especially given that the designer Atelier Zuhra went with a casual yet chic look for her show. The models looked fierce as they embraced the denim trend with mirror work on them.
Favourite Collection Piece
My most loved outfit from the night was the washed white denim collar dress with intricate mirror work on it. The look was finished with a leopard print dress belt and white boots.
To balance the look even further, I would pair the mirror work denim jacket with plain little black dress inside it or with a t-shirt and jeans. The denim dresses can be layered in multiple ways. It can be worn over dresses or a crop top and a jean to veer towards the drama at night. For me it's about mixing your favourite denim piece from the collection with the autumn pieces from your wardrobe – you can pull over a black turtle neck under the denim dress with leggings and Chelsea boots and voilà! you have your night winter outfit ready.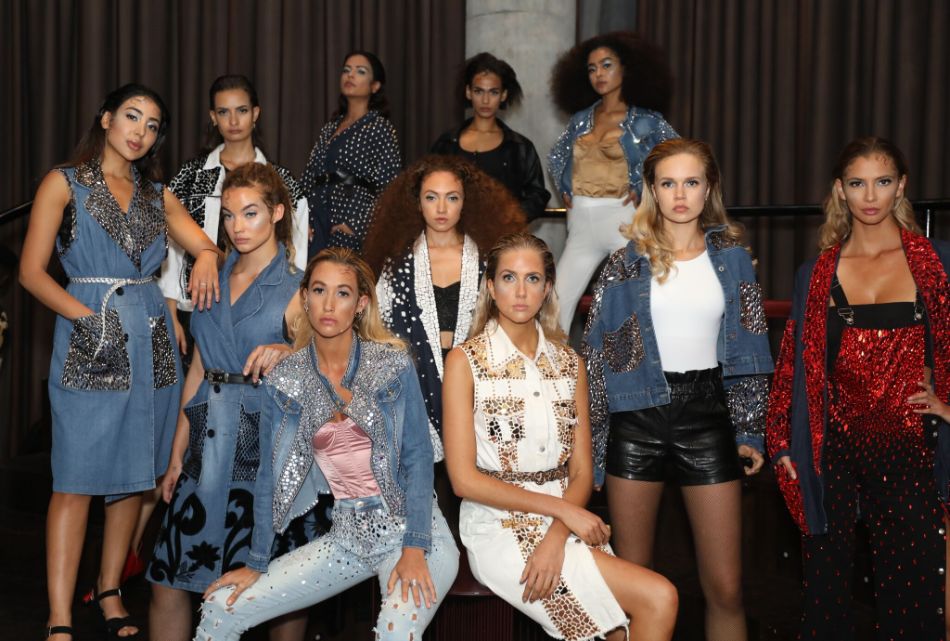 About the Collection
The designer took the denim trend a notch higher by revisiting traditional craftsmanship and adopting mirror work detailing in her denim outfits. Mirror work originated from India and was used in the Indian traditional clothing, who would have thought that denim and mirror work together would make such a huge fashion statement
The show was staged in the W Hotel at Leicester Square London and it was undoubtedly an unparalleled experience. I met a few fashion bloggers and they were all praises for the collection. The lighting, décor and the live music set the perfect tempo. Chilled beers and lethal cocktails were the perfect accompaniment to close the nights with.