All Articles
10 Fashion Books for Your Stocking
14 Dec
by
Peter Lyng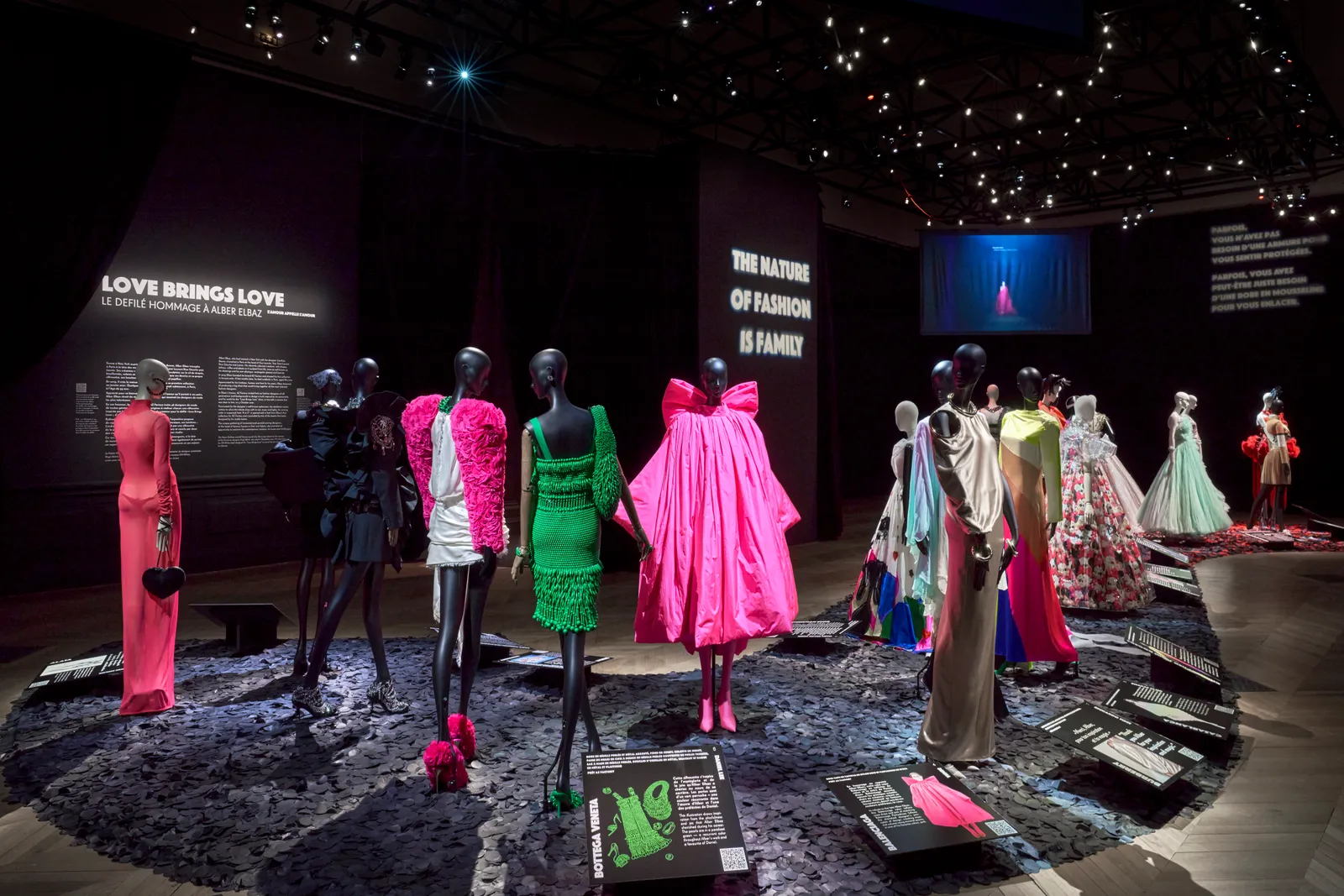 Fashion is a beautiful industry, not only because it creates gorgeous garments and imagery but because it is an industry full of passionate people! If you share that passion, here are ten excellent fashion books about fashion that are both a feast for the eyes and a source of inspiration.
Many writers have turned their attention towards the protagonists of fashion, and the tales are thrilling, with the highs and lows of success and fame set in a luxurious universe. It is always lovely to read about the achievements of great designers and be inspired by their path to success.
But we don't just read about fashion; we absorb it through media, which is why the catalogues of past runway collections are great for your coffee table and to curate your visual culture, to expand your mental library of fashion references.
Love Brings Love: A Homage to Alber Elbaz
Let's begin our wish list with a book about an admirable person. Alber Elbaz showed that kindness and love are valuable character traits everywhere, even in the fashion industry. Alber passed away in 2021 from covid, and to honour his memory, the whole fashion industry and forty-four-star fashion designers created a memorial runway show. The book is about this unique event in fashion, which is a testament to how a delightful person proved that love brings love.
Chanel Catwalk – The Complete Karl Lagerfeld Collections
Karl Lagerfeld was not only legendary, but he was also very hard-working. This is evident from the more than 150 Chanel runway collections photographed in this fashion book, beginning with his first collection in 1983, where he took over the house's creative direction. 
In the early eighties, Chanel had become less relevant until the young German designer revived the brand and re-established the strong codes of Chanel we know today. The book has plenty of tweed, gold-chained bags and camellias alongside insights into the creative genius of Kaiser Karl.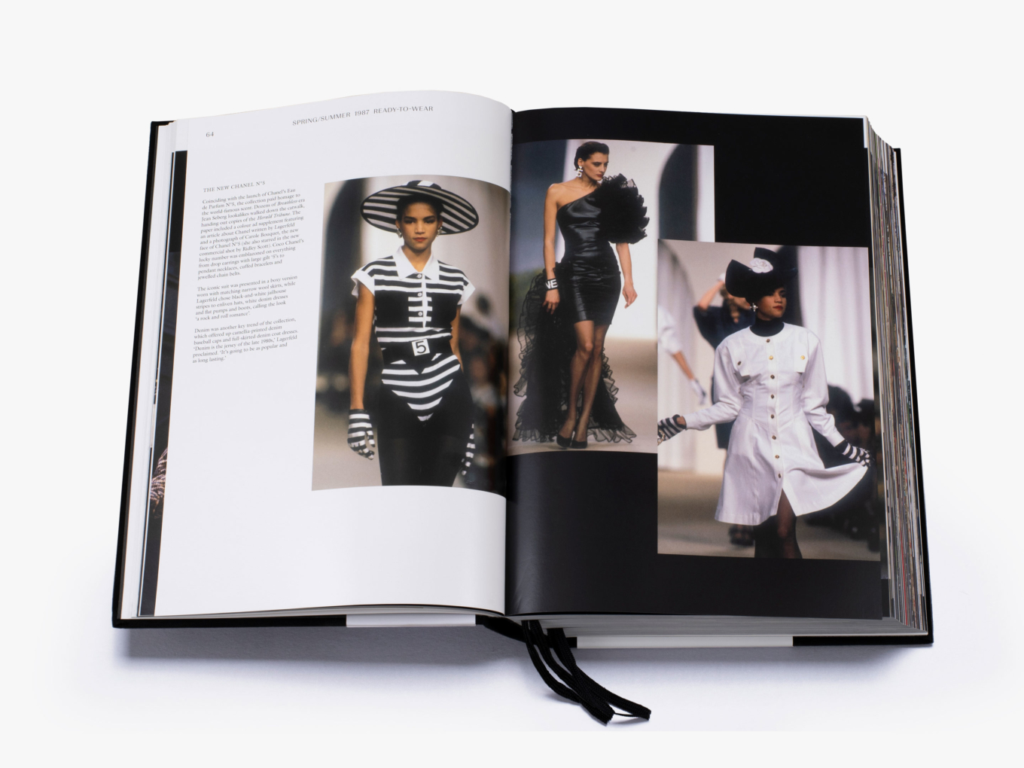 Dior: The Legendary 30, Avenue Montaigne
Once we talk about Chanel, Dior deserves to be mentioned as Paris's other major haute couture house. In May 2022, this book was published to celebrate the 75th anniversary of Dior, and it focuses on its legendary building in Paris on 30th avenue Montaigne.
The home of the flagship store and the haute couture ateliers was renovated and is worth a visit. Dior also opened their little museum, Gallery Dior, where you can discover more about the brand's rich history, which you can read about in the book.
Alexander McQueen: Savage Beauty
Few designers have had such a significant impact on fashion as Alexander McQueen. Again and again, he shocked the fashion world with both beauty and horror. His shows were theatrical and provocative, and his work was excellent. He had training in tailoring from Savile Row and worked with haute couture for Givenchy, so he mixed his technical excellence with his unique aesthetic to create savage beauty.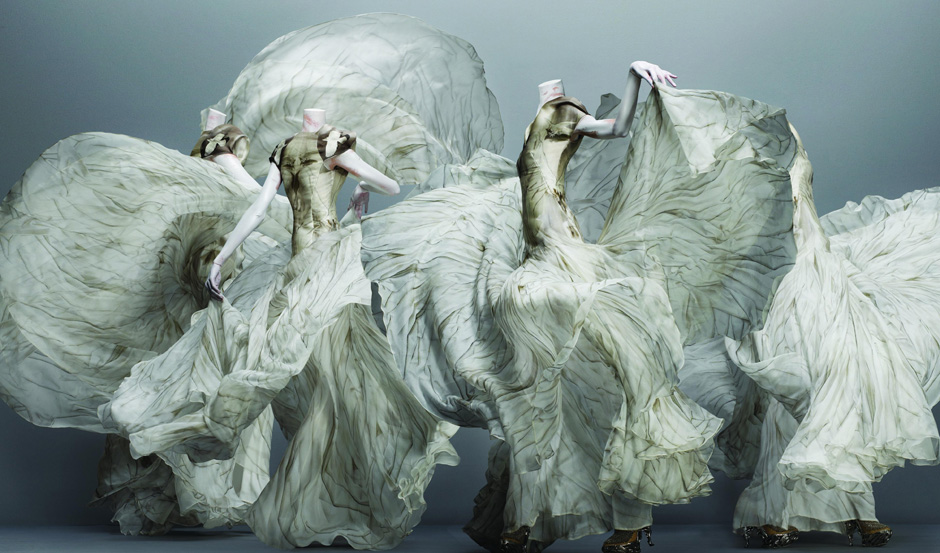 Deluxe: How Luxury Lost Its Luster
Although this fashion book doesn't have a lot of images, it has a lot to offer. Beyond the biographies of famous designers, the fashion industry is a luxurious business which has changed a lot during the last decades. 
Dana Thomas looks into the fundamentals of luxury and discovers that the "democratisation of luxury" promoted by huge luxury conglomerates is not as kind-hearted as it seems. If you are looking for an intelligent and questioning look into the industry we are all passionate about, give this book a read.
Virgil Abloh. Nike. ICONS
The late great Virgil Abloh revolutionised the way a creative director could work. His interdisciplinary capability, work ethic and broad curiosity made him one of the most relevant creatives of the last decade. His work for Louis Vuitton pushed boundaries, and his collaboration with Nike is highlighted in this book.
Get a peek into the creative work process of a creative mastermind, from his iconographic references to the prototypes and final products. It is also a beautiful book that will bring colour and interest to your bookshelf.
Prada Catwalk
If you admire this Milanese brand, the book "Prada Catwalk" will give you a look into 30 years of trendsetting runway history. Miuccia Prada took charge of the family company and successfully added fashion to the leather goods brand.
You will find beautiful images of three decades of Prada catwalk shows alongside insights into the luxurious atmosphere, the craftsmanship and the era's supermodels.
Margiela. The Hermès Years
Who would have thought that the conservative luxury house Hermès should choose such an avant-garde designer to create their fashion collections? Belgian designer Martin Margiela was an icon in fashion, although he never showed his face. The highly discreet man redefined the timeless elegance associated with minimal French style.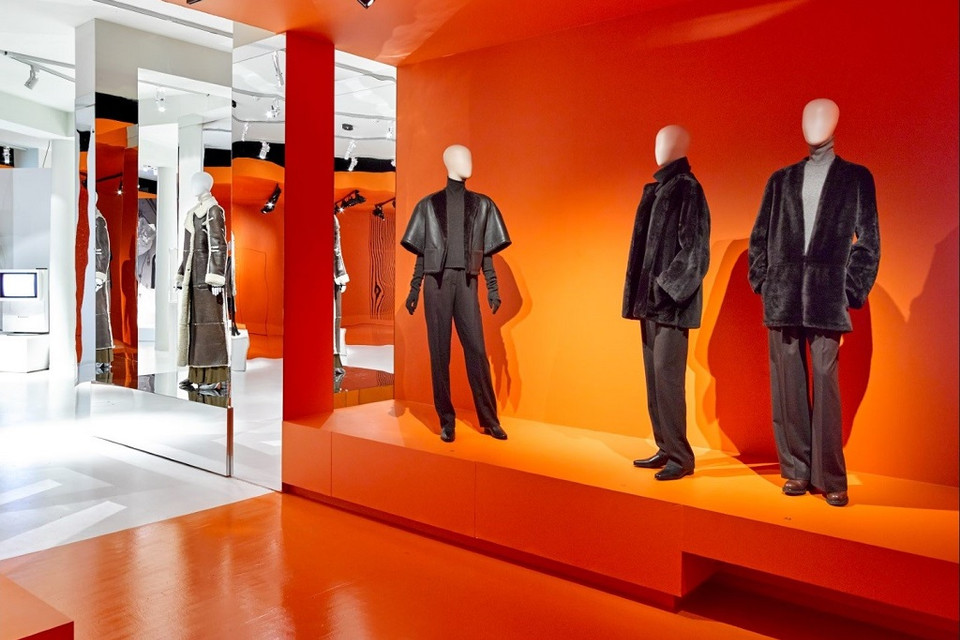 Peter Lindbergh. Azzedine Alaïa
Books about fashion are lovely because we can love the texts that draw us into a beautiful universe and the images that give life to the imagination. This book is about the work of Peter Lindbergh and Azzedine Alaïa.
The photographer and the couturier were both successful and admired in their fields, and in the book, you can discover their shared aesthetic for black. The dark monochromatic clothes and the black-and-white photography were a magical combination for the two artists.
Balenciaga: Shaping Fashion
The book about Cristóbal Balenciaga's impact on fashion is well-named. The arguably greatest couturier used his technical knowledge and visionary design talent to create garments no one else could imagine.
He created new volumes and shapes, searching for an ideal, and as a result, he influenced fashion profoundly. Many great designers refer to Balenciaga as the greatest of all time, so it is only appropriate that we finish this list with him, his work and his vision of fashion.