All Articles
7 Things You Need To Know About Studying Abroad in London!
21 Aug
by
Dan Blake
Studying abroad in London – especially travelling alone to a new country, can be daunting and even a bit scary!
No matter how excited you are, a new culture and totally new ways of doing things can leave you feeling isolated, lonely or even homesick – which isn't what we want.
But not to worry – we're here to address those apprehensions and fears by offering you some reassurance and advice based on hundreds of student successes – all of whom have come to London to study with the London College of Style.
READ ON to learn how to adapt to life in London quickly with LCS, and what you need to know about coming to study in London.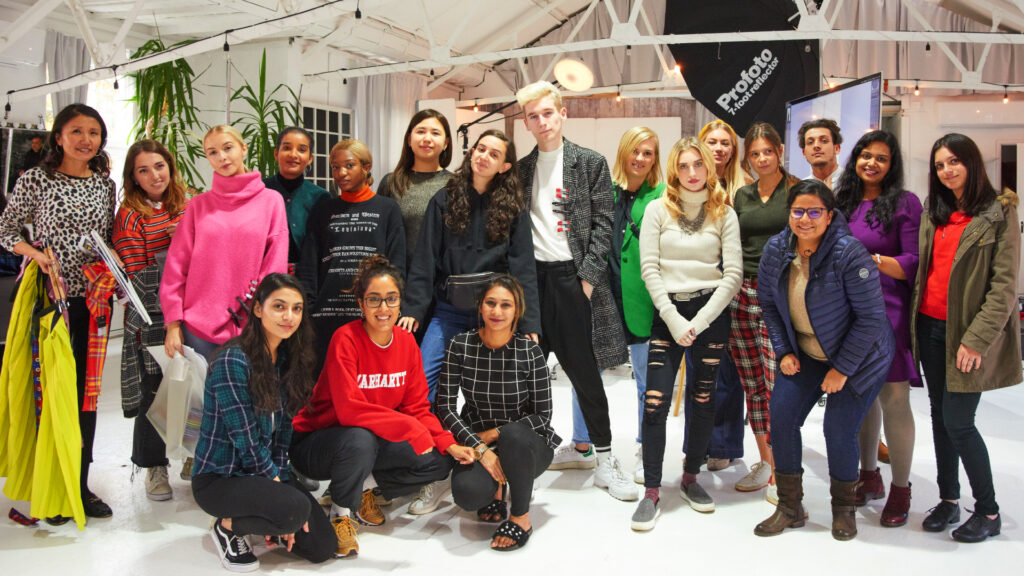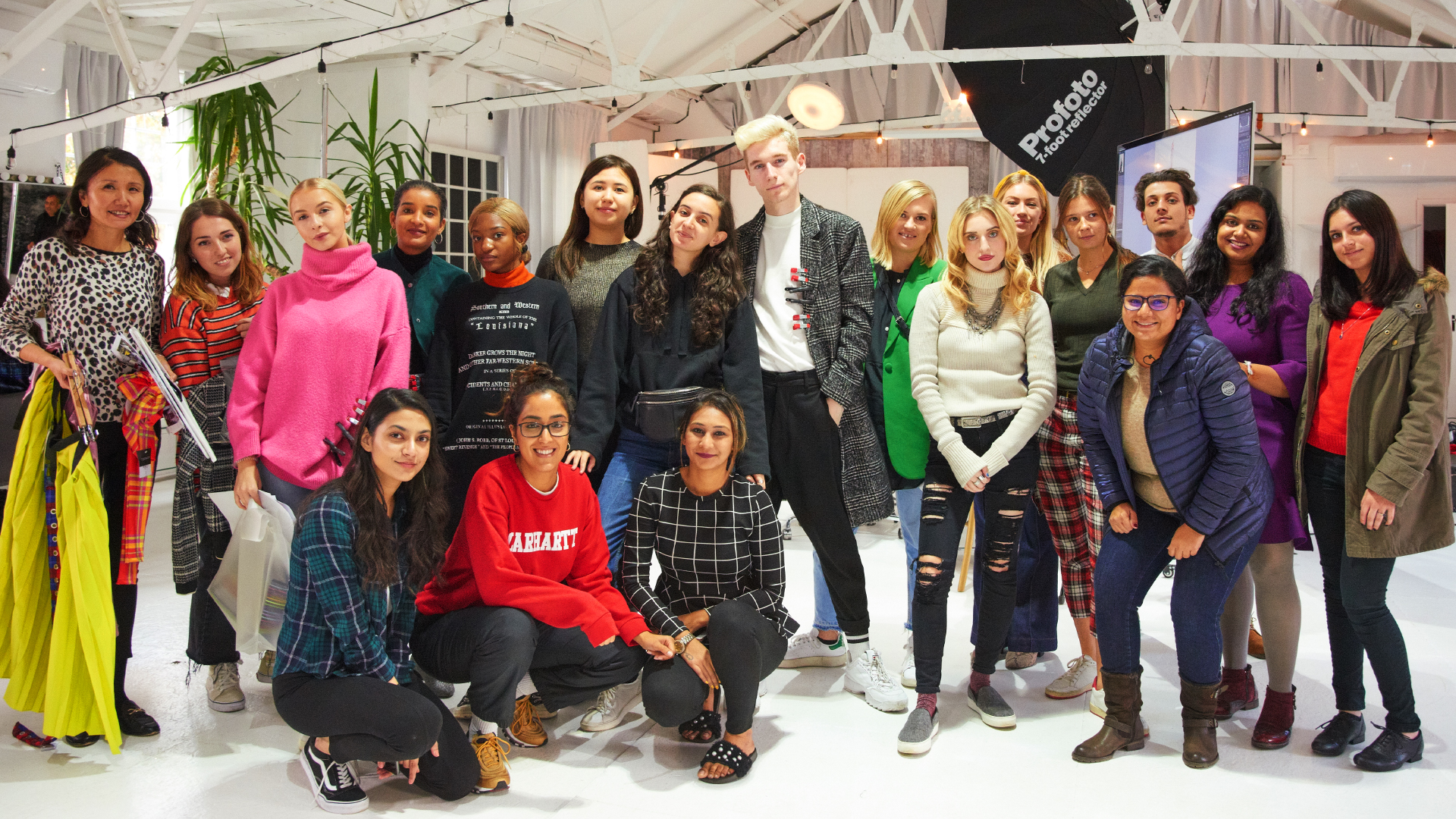 Nerves and Excitement
So, you've decided to study at the London College of Style in London this fall. Having had a pretty amazing summer, the autumn draws closer and your mind begins to wonder.
Will I cope Ok in London, travelling all on my own?
Will I make new friends?
What about adapting to a new culture?
What if I miss home?
So many 'what ifs'! And so the worries kick in.
For some of you, you'll leave behind partners, your beloved pets and let's not forget the family, all to seek your future in the bright lights of one of the world's greatest cities.
The way you're feeling is totally normal.
Firstly, know that if you feel a little apprehensive, you're not alone! For many people, studying aboard in London means travelling abroad alone for the first time. But this act in itself can be life-affirming, as a test of character, personal agility and inner strength.
"My stay in London was amazing! I met so many friends and became part of the LCS family. I really felt it shaped my work and the city has so much to offer. I don't want to go back!" Laura
So what do you need to know before coming to study in London with LCS this fall? Here are our top tips for being prepared;
1. Joining LCS Means A Sense of Belonging!
Crucial to you feeling secure in a new city is making you feel part of a community. That's our top priority as we welcome you into the LCS family. From your first induction day, you'll feel connected to your fellow classmates both in person and in our online live communities – from Google Classroom and our Facebook Community Groups to class Whatsapp Groups which allow you to feel immediately part of a buzzing team. Trips around the city's fashion hot spots, museums and events like London Fashion Week soon make you feel like a 'Londoner'.
"One of the best things about London as a city is that it really embraces diverse cultures from around the globe. Anyone can in a sense become a Londoner – because London welcomes all and openly celebrates diversity – something we believe in at LCS" Dan Blake – LCS Director
2. Culture Shock – Embracing the Unfamiliar
Things may work differently in a new country from how they operate at home. You may lack emotional ties to your new location, or some experiences may feel a little 'off' from how you'd imagined your best life in London to look like.
Allow yourself time to settle in and learn where your favourite districts and neighbourhoods are. After a short while, you will grow with fond memories of areas which at first may feel a little alien. Try to be open to new experiences and accept the inevitable that some things will operate differently, so for the first few weeks, you may be in an adjustment phase.
Remember that if you need help, LCS is there to support you and offer advice. Our enquiries emails and telephone lines operate from 9am – 5pm, Monday to Friday and we are ALWAYS here to help guide you.
3. Bring Keepsakes that Remind You of Home
Stave off feelings of homesickness by bringing a few bits and bobs to decorate your new temporary accommodation. Some of you may only be coming to stay for 3 months, but even so, a much-loved throw for the bed, a cushion, and a picture frame of family and friends back home will help you to feel at home more quickly.
4. Stay Social
Studying abroad in London, especially at LCS, can offer brilliant opportunities to make new friends, some of which may become lifelong relationships. Say yes to offers of social activities. Movie nights, trips, excursions, quiz nights or dining out – there is so much to do and look forward to! Each semester we nominate an LCS Student Rep who will be involved in planning a social calendar – who knows, maybe it will be YOU?
5. Stay Active & Sleep Well
Healthy minds work with healthy bodies – so stay active to avoid feelings of homesickness and balance college life with exercise. The Gym Group (London Bloomsbury) and Nuffield Health and Fitness (Bloomsbury) are both around 5-7 minutes walk from our home in Russell Square. You can sign up for either with no long-term membership. Why not find a gym buddy or buddies from class to go with you? There's also cycling or jogging in one of London's many parks, pilates, yoga – all sorts to keep body and mind active. Make sure you also sleep well to stay on top of your mental health.
6. Explore and Make the Most of London
There is SO much to see and do in London. So make the most of it, from shopping districts, pubs, bars, restaurants, museums, river boat cruises, fashion exhibitions, events and more. Once you're enrolled you'll download your Student Handbook which will provide you with heaps of London's hidden gems and hotspots to explore and enjoy with your new LCS buddies.
7. Stay in Touch
Make time to video call or chat with friends and family at home to stave off homesickness and keep in touch throughout your experience. Oh, and don't forget to put the dog or cat on the screen! Feeling connected to your home country and support network back home will help you whilst you're adjusting to your new support network here in London as part of our international LCS family.
Considering Studying Abroad in London? – Speak to Us!
If you're considering coming to London to study one of our courses and need some friendly help and support to guide you with accommodation, booking, visa application and getting to grips with adjusting to London – please speak to us. We're here to help!

Simply email enquiries@londoncollegeofstyle.com and request a callback. Our lines are open Monday to Friday from 9am – 5pm, on +44 (0)2030 969966.