All Articles
Personal Styling for the Vegan Client
4 May
by
Joe Miller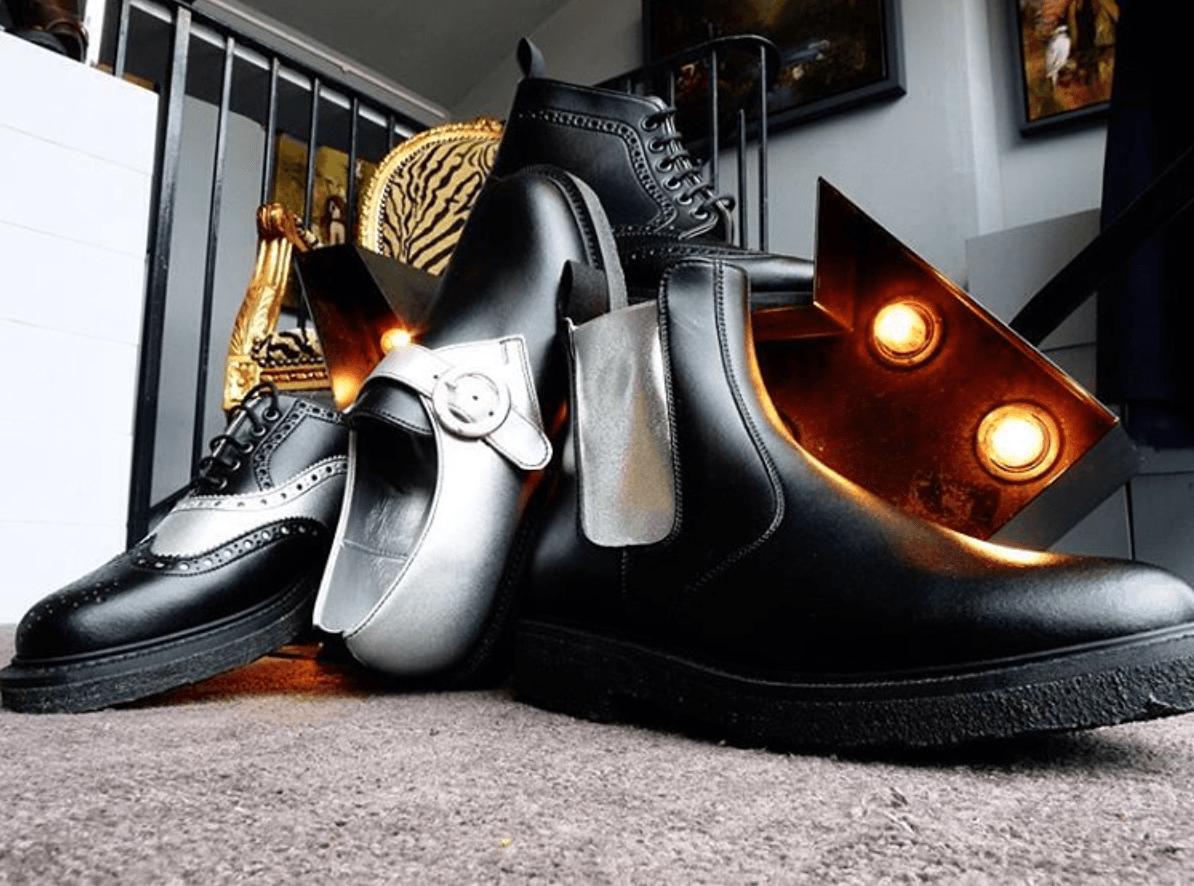 So unless you've ben living under a rock, you can't have missed that Veganism is fast becoming one of the biggest movements to affect modern living right now.
Increasing awareness in health and nutrition has meant that many have already opted out of dairy and meat. Others have concerns for animal welfare, ethics and impact that meat and dairy production have on climate change. But rather than a vegan revolution, it feels like saying no to animal products has snuck in through the back door.
Perhaps you already opt for almond or soya milk at home or when ordering your morning latte? Or maybe you've stumbled across any number of veggie and vegan coffee shops or restaurants and thought why not? From Veggie Pret on Great Eastern Street to my personal favourite, Vegan Hippo in Rupert Street Soho (do try their Vegan Jack Fruit Burger – to die for!).
And if that wasn't enough Click this link to see why former Californian Governor, Arnold Schwarzenegger believes that we should 'terminate' meat production, with his slogan "Less Meat, Less Heat" with his strong hitting message (and warning) that animal agriculture is shockingly responsible for 51% of the world's greenhouse gases.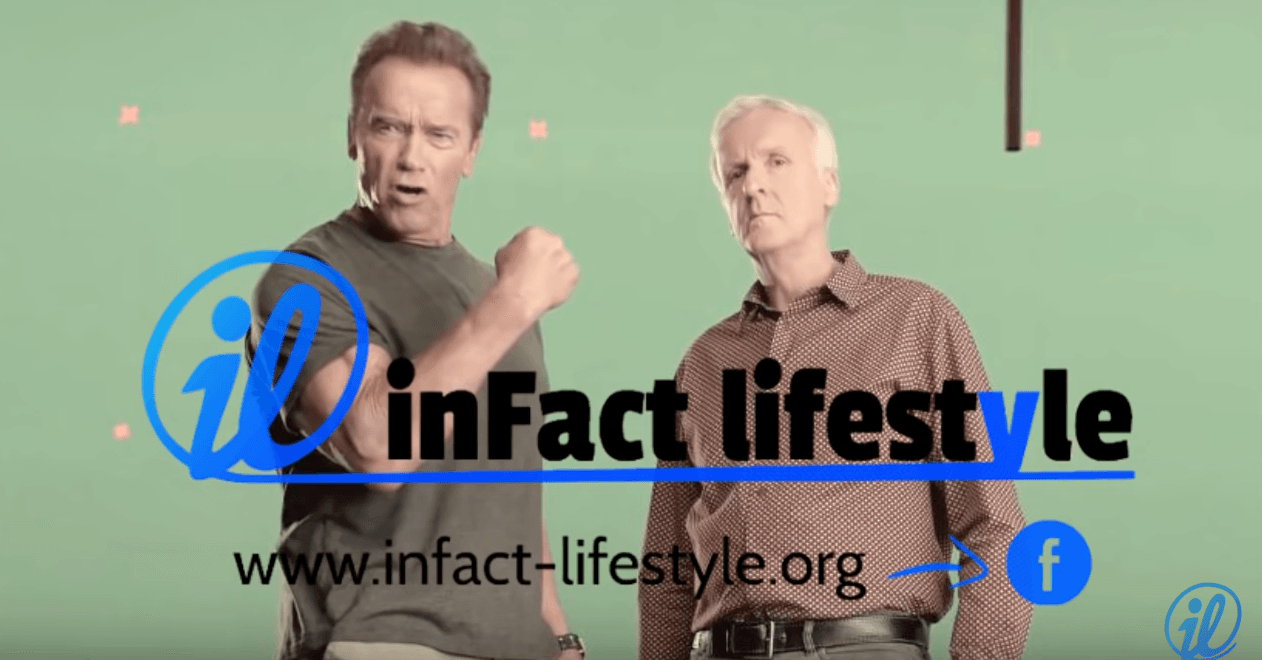 So, if saying no to animal products that we eat is on the rise, shouldn't this hold true to how we dress and what clothes we wear?
I wanted to write a blog about Personal Styling for Vegan (and Vegetarian Clients), offering some sign posts to where to shop while raising awareness of this growing section of the market.
Let's start with definitions. A vegan (if you didn't know) is a person who abstains from any product derived by animals, so so this includes clothing products, not just what we eat. The Vegan client is likely to be interested in ethical principals associated with producing garments and how responsibly the items were sourced environmentally, so for us Stylists we need to take some time to research a little, considering brand ethos and what fabrics and materials garments are made of.
NON –VEGAN FABRICS & MATERIALS which are unsuitable for Vegan clients would be:
Lambs & Sheep's Wool
Cashmere (Goats Wool)
Pashmina (a type of Cashmere Wool)
Angora Knitwear (Rabbit Wool)
Glue Adhesives (often used to sole shoes) containing gelatin derived from animal bones
Silk (e.g. scarfs, ties, pocket squares and linings of blazers)
Goose Down (feathers, often used to line winter coats)
Fur
Leather & Suede
VEGAN FABRICS & MATERIALS which may be suitable for Vegan clients may be:
Natural Fibres such as:
Cotton (if you can get organic Cotton even better)
Linen (Flax is preferable)
Hemp
Pineapple leather
Mushroom Leather (called 'Muskin')
Lyocell and Modal
Hemp
Canvas
Bamboo
Some Vegan Clients may not object to wearing synthetic fibre such as:
Acrylic
Polyester
Ploy-cotton or Poly-linen (mixed blended fabrics)
Polyurethane
Viscose (from tree pulp, so a little bit natural but lots of production and certainly less 'green')
STYLING THE VEGAN CLIENT
Let's start by dispensing with any clichéd notions. Your modern vegan girl or fella may have never worn a sandal in their life, or maybe never attend a yoga retreat. They probably can have an entire conversation without even mentioning the ingredients 'kale' or 'quinoa' once! They're just like any other client, wanting to look stylish and the best possible version of themselves without compromising on outstanding style. They may not want to wear their beliefs on theirs sleeves either, so remain open-minded and always tailor your Personal Styling advice to the individual's personality and style preferences. Coupled with some solid LCS training in Personal Styling, you can learn how to incorporate colour theory, body shape and additional brand knowledge into client consultation too.
Click here to learn more about LCS professional training in fully accredited Personal Styling courses.
START BY PRODUCING
YOUR OWN DIRECTORY OF
KEY VEGAN FRIENDLY BRANDS
As a personal stylist, you'll want to make a list of go to brands for any type of client. Make your own Vegan Brands Directory and familiarise yourself with their products and ethos. We're going to start you off with some amazing brands right here as well as thinking about some considerations for dressing the Vegan client, both male or female.
www.wearethought.com
Formerly BrainTree Clothing, Thought is kinder to the environment, sourcing fabrics responsibly. Although not 100% vegan (there are a few wool products), Thought are Vegan-friendly, with a useful 'Vegan Clothing' tab which will filter the items on their website easily, so at a click you can see every item that will be Vegan for your client. Many of their range include naturally grown bamboo, cotton and hemp and they're very good value so be sure to check out their Vegan range and their prices. I particularly like their range of hemp and cotton shirting and bamboo socks personally: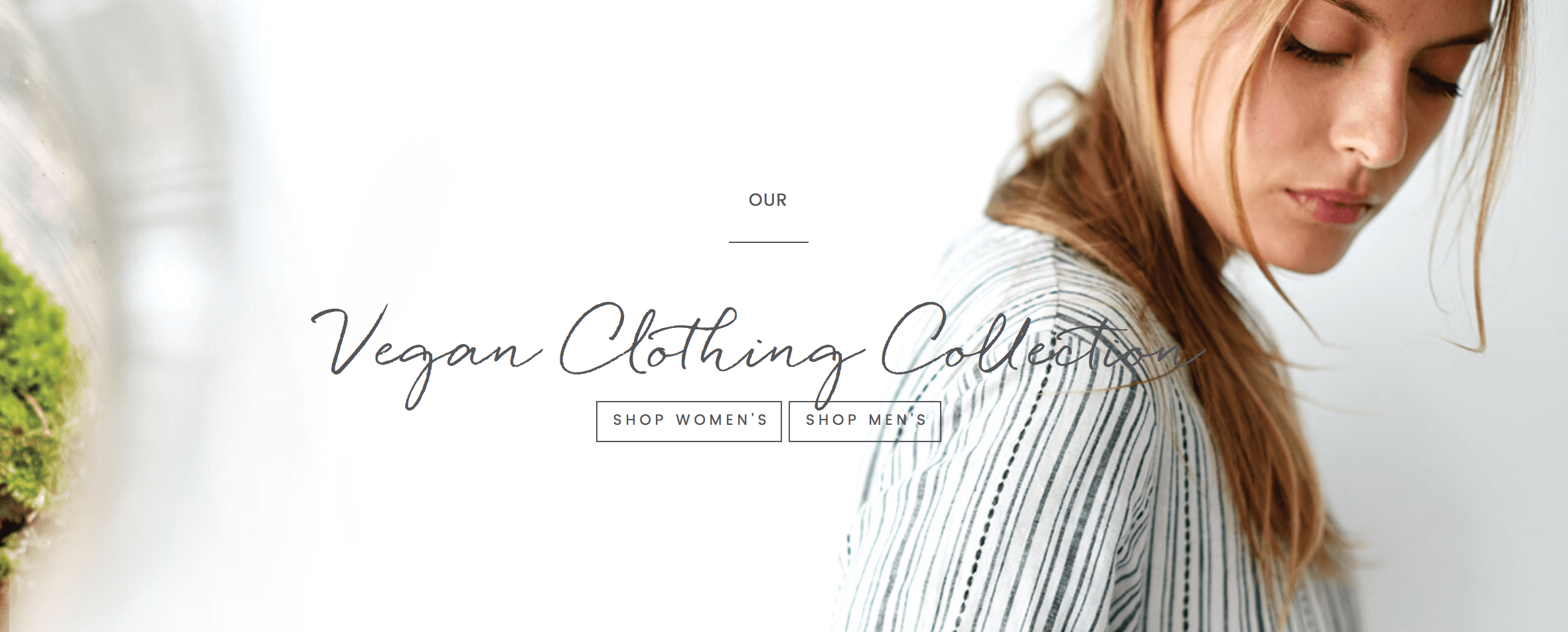 www.friendship.shoes
Footwear for your Vegan client can often be a problem because of the abundance of leather as a material used to make boots and shoes, especially formal dress shoes for smarter occasions and also because of the animal derived gelatin glues used to sole shoes which mean for the discerning shopper, you can never really be 100% sure. Well look no further than Friendship Shoes based in Hackney, East London. This totally vegan footwear unisex brand has the best selection of animal kind footwear where they specialise in 'Italian Vegan Leather' and are actually Peta approved. Check out their dressy range of city-ready high-top boots and smarter brogues: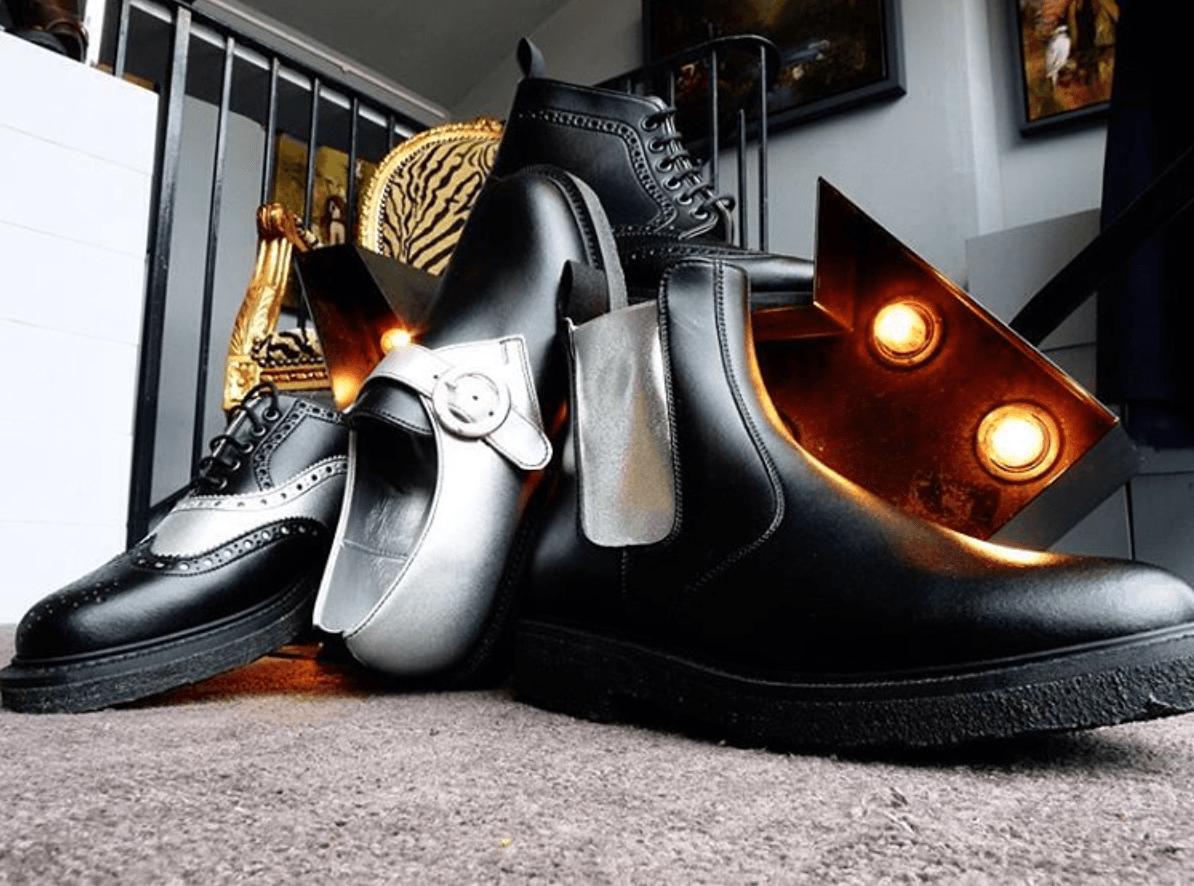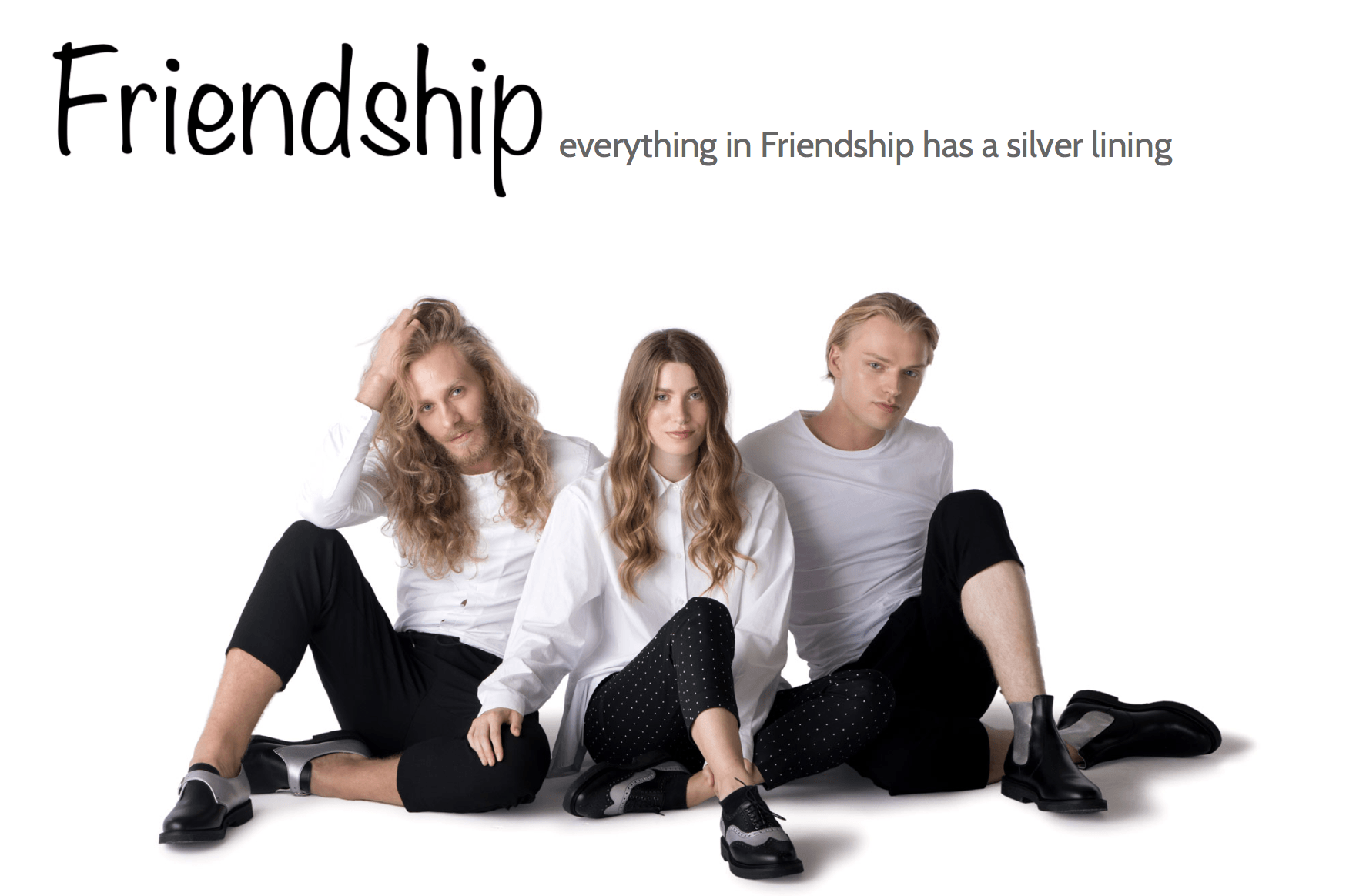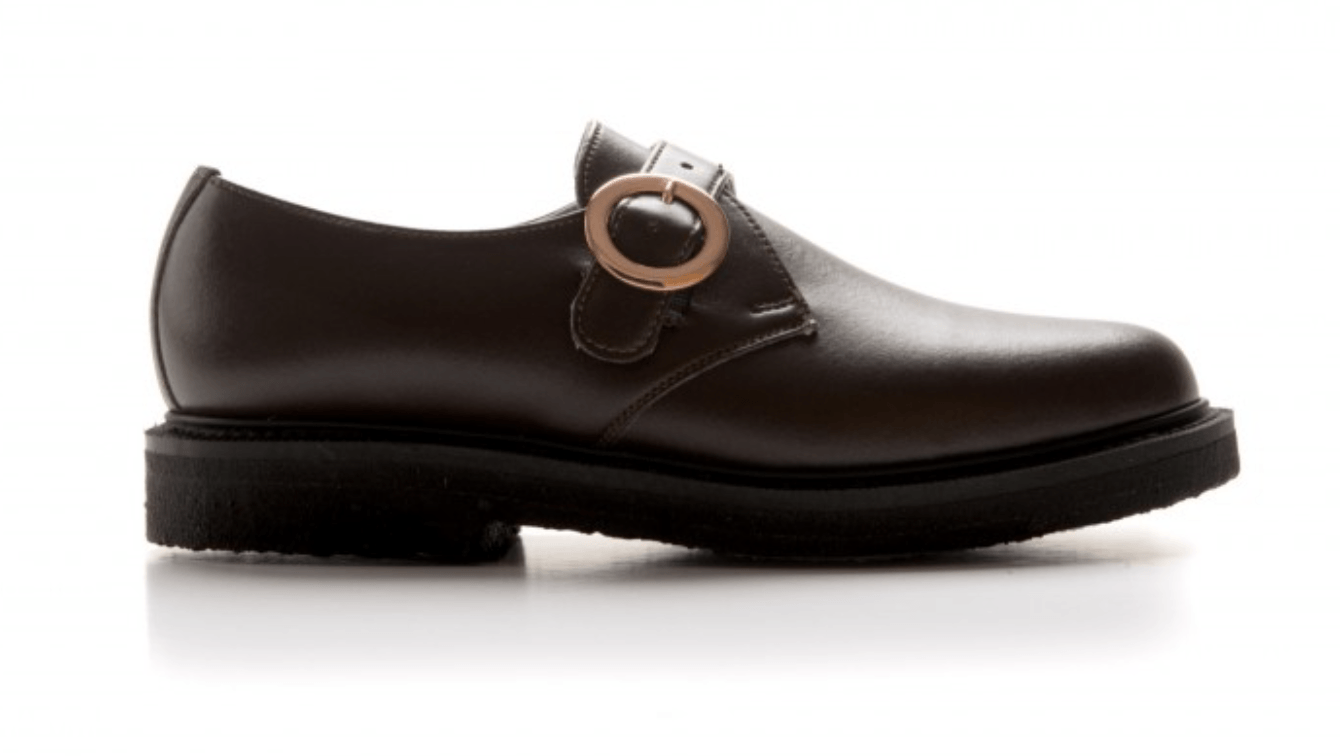 Kinsey Dealer Boot
Stiched Toe (Brown)
£175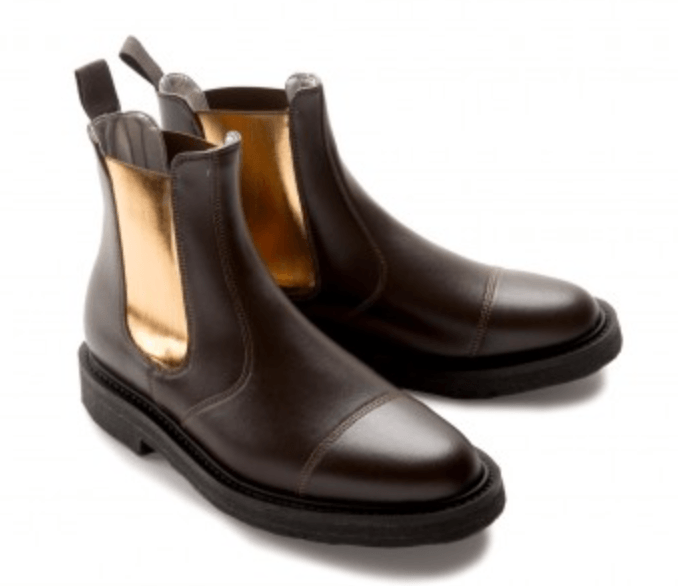 Freud Brouge Shoe
Copper Brown
£155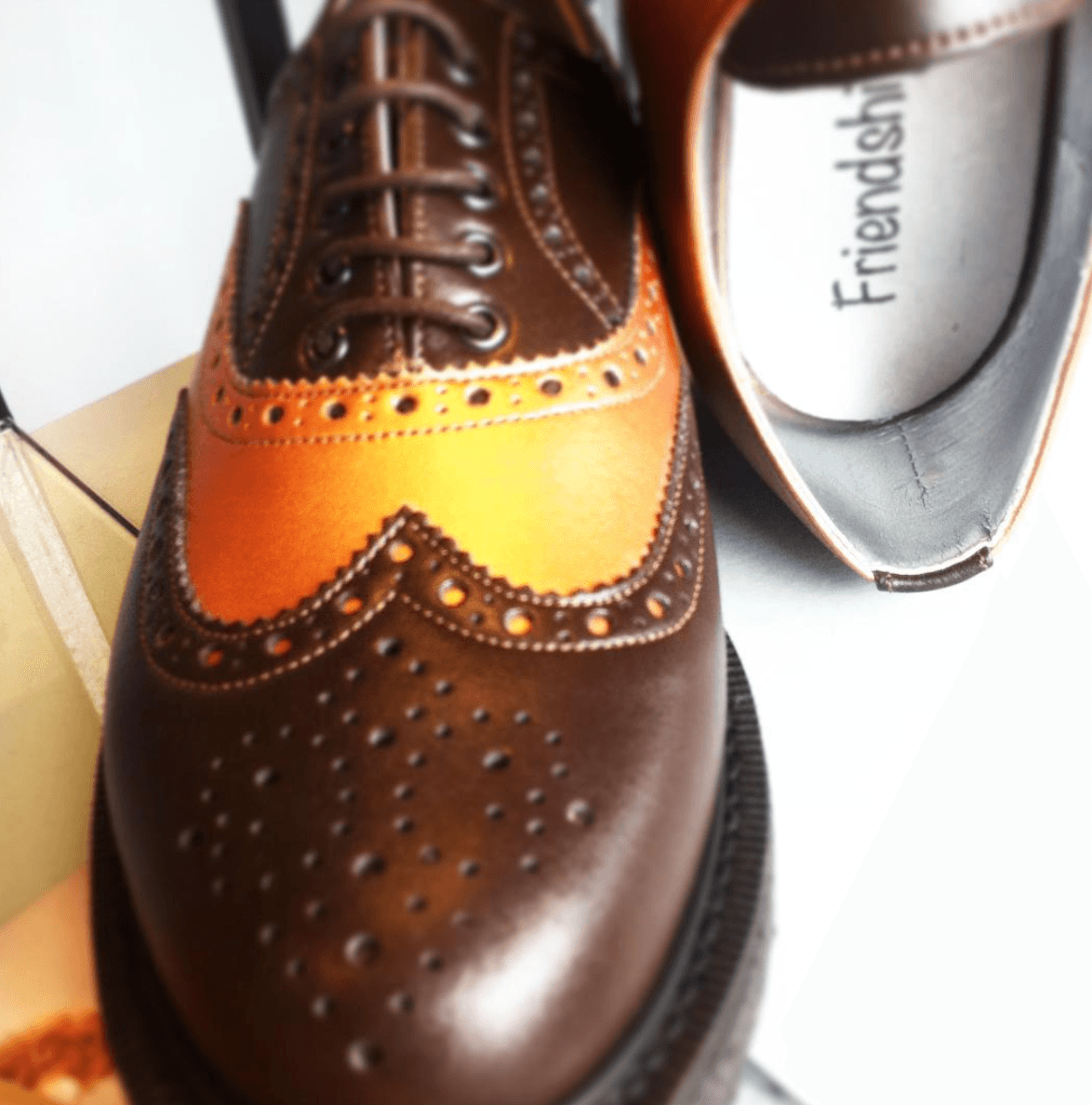 (Also check out French brand Good Guys for e-com shopping, www.goodguys.bigcartel.com and why not do some research on brands that feature mushroom leather too, it's called 'Muskin' and looks and feels great in footwear: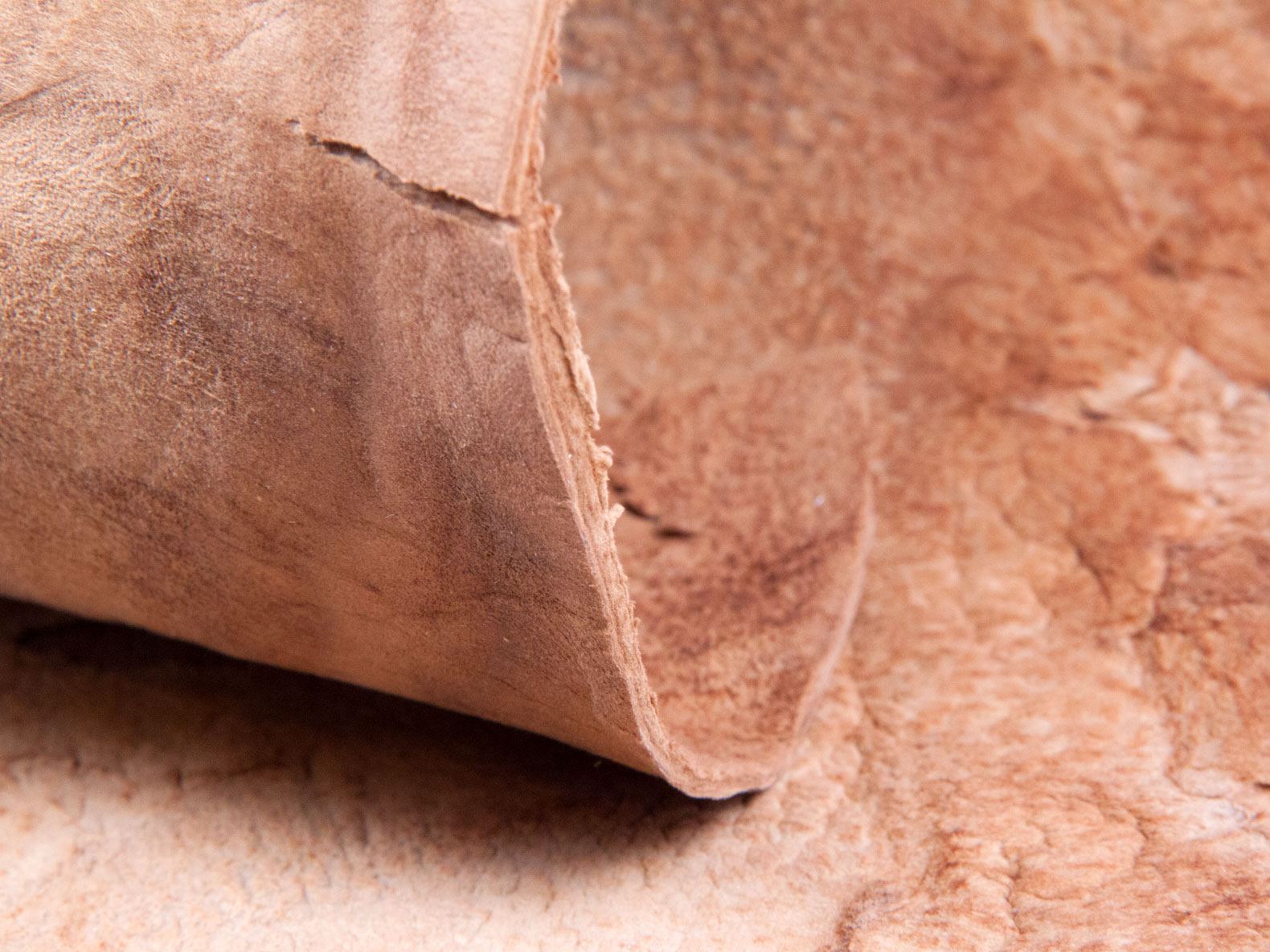 Of course, Zara does not claim to be a specialist Vegan brand but if you look selectively you'll see that they have lots of Vegan clothing options. Plus your client is probably going to want to choose discerningly from some key staple high-street or designer stores in combination with some specialist Vegan stores too. It then becomes about picking items with care, ensuring that individual items are in fact Vegan by looking at the fabric composition labels.
VEGAN KNITWEAR: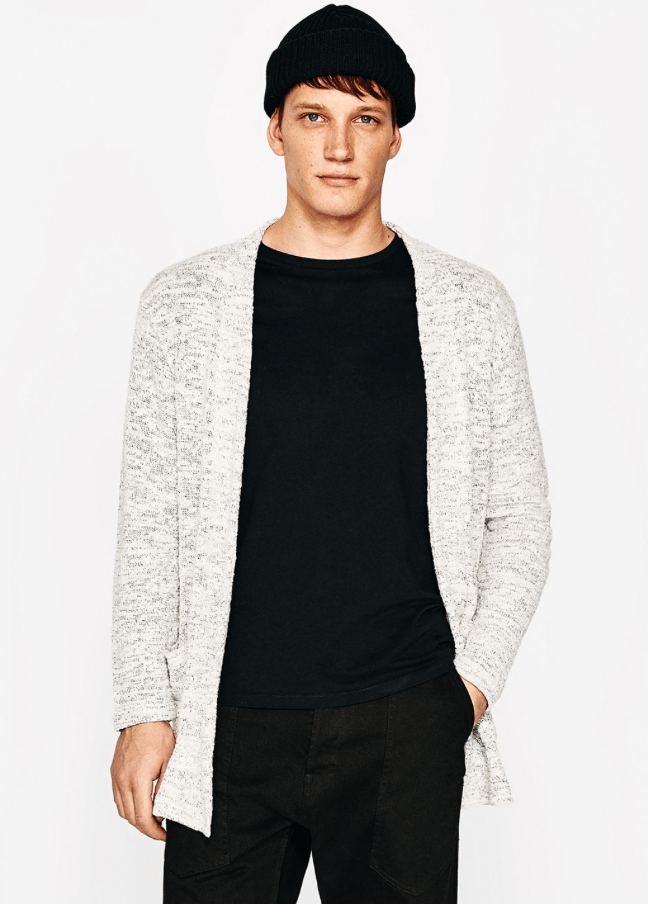 Try to give your client a cosy feel by choosing alternative knitwear. You might think that by removing lambs wool and cashmere from your client's wardrobe that they may feel a little exposed and chilly but that's not really the case. Opt for knitted fabrics that give your client that familiar cosy feeling that wool has but look for natural plant fabrics (such as linen, cotton) or synthetics instead, if they're happy with these (such as polyester or poly-cotton blends). Below you'll see some lovely knitted cardis and a sweaters, but these are made from either polyester blended with natural linen and cotton fibres – cosy and warm but no animals here, so they're all 100% Vegan!
VEGAN ACCESSORY: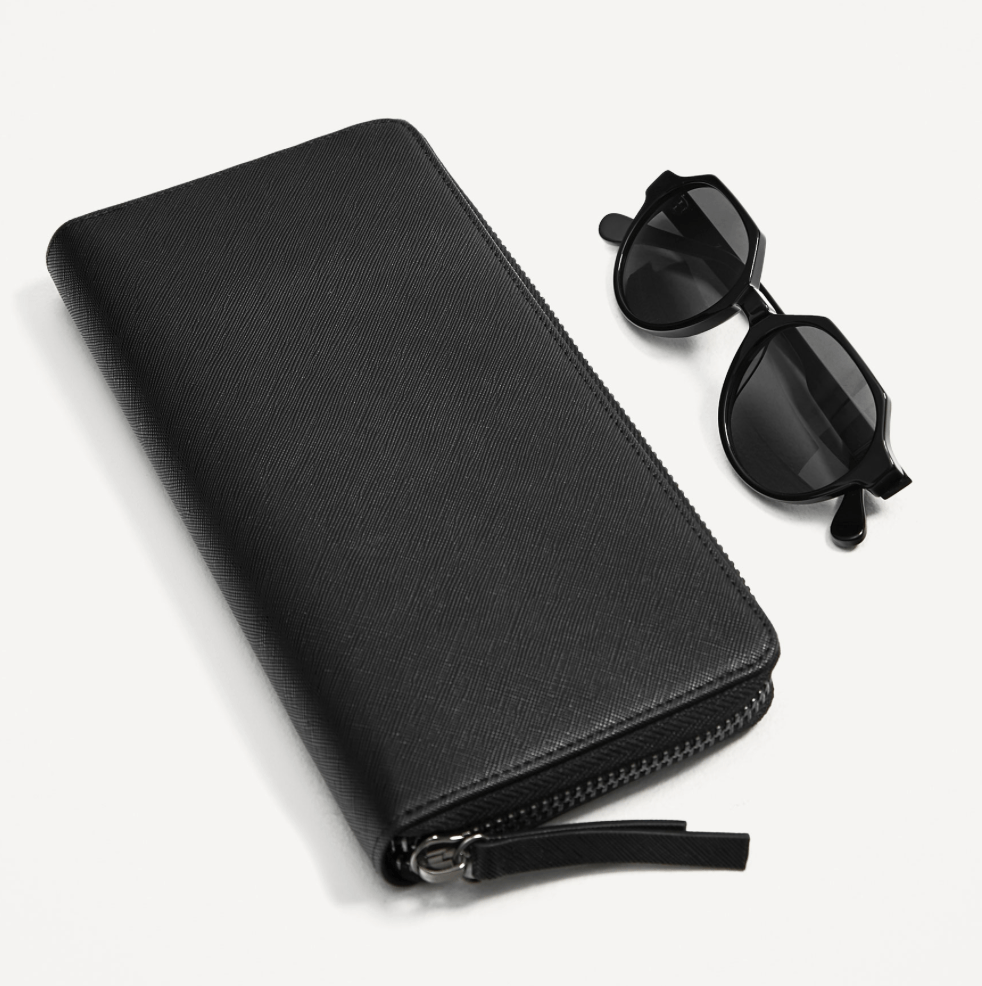 So we're saying no to leather and suede. But your client may still want the look and feel of these types of accessories. Look out for belts here too. This Polyurethane with polyester lined wallet for men could be mistaken for a leather accessory at first glance. My next on the list and personal favourite from Zara Man this SS'17 season however is the brown travel tote bag (pictured below), which is has a 100% cotton strap with the main bag being 100% polyester with top stitching. A steal at just £49.99 too. Lastly for womenswear, this gorge hand back also 100% Polyurethane, also just £49.99. Looks just like leather to me!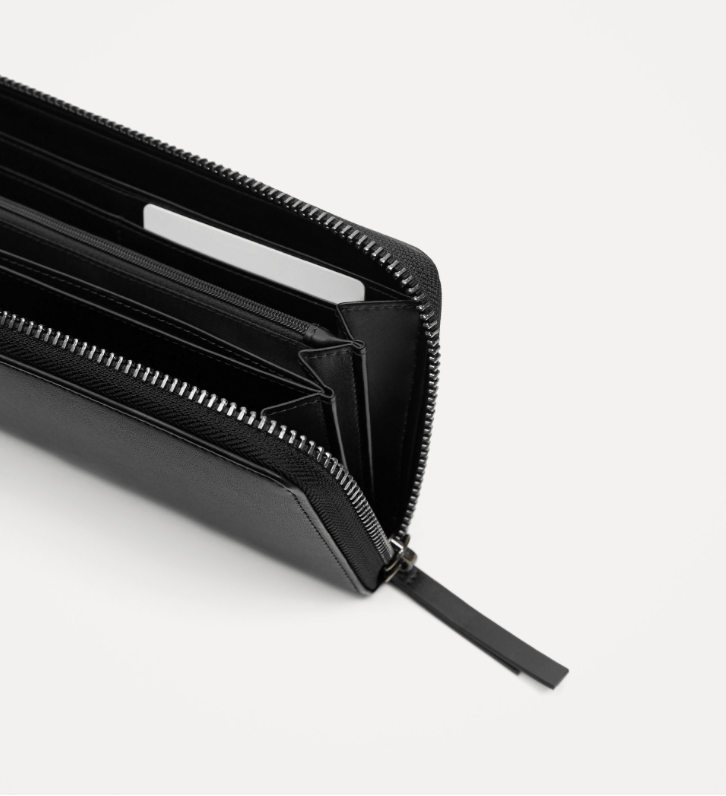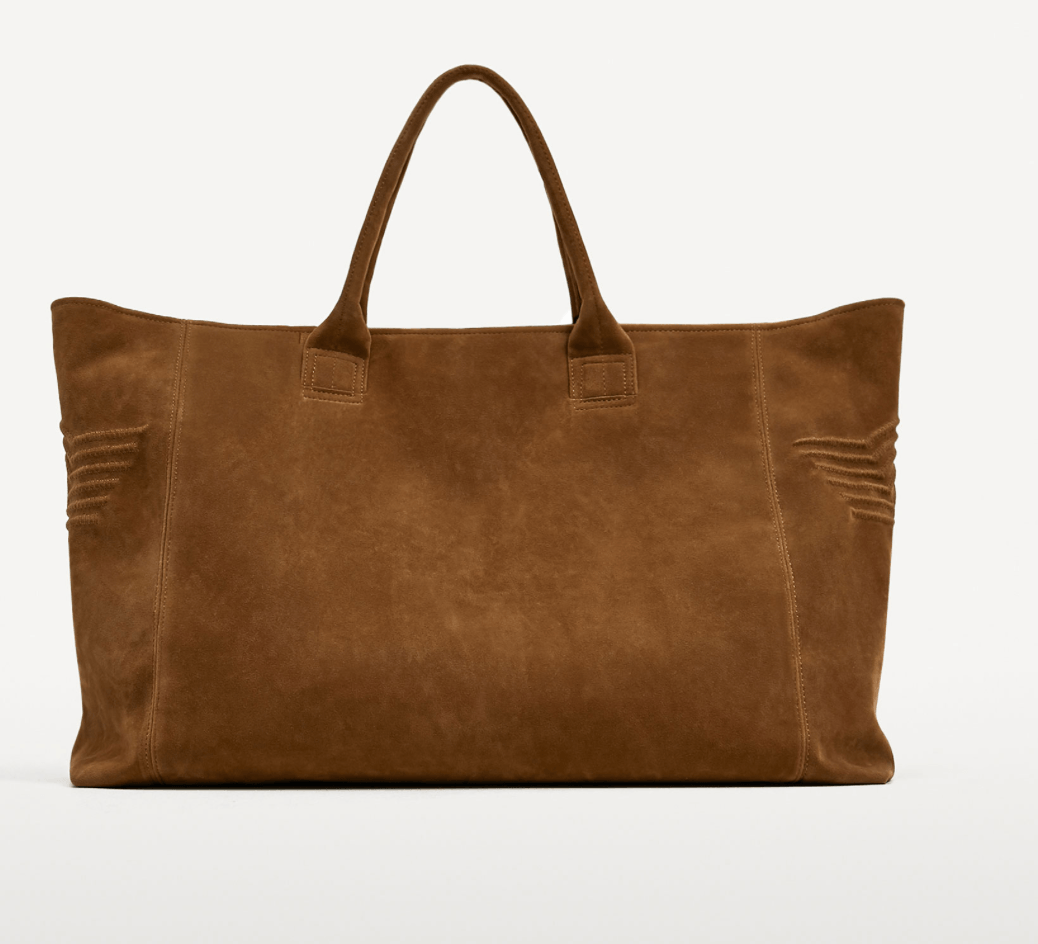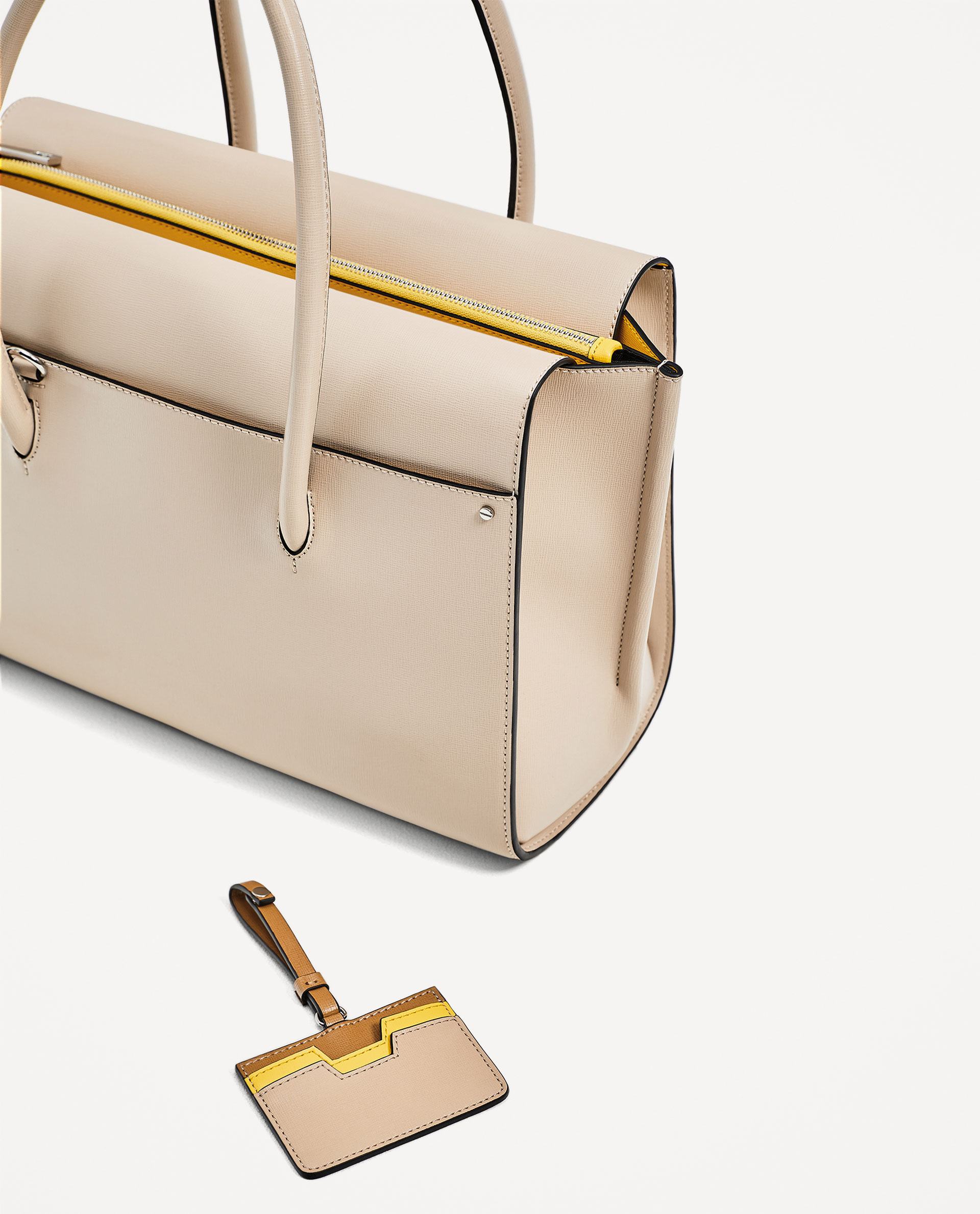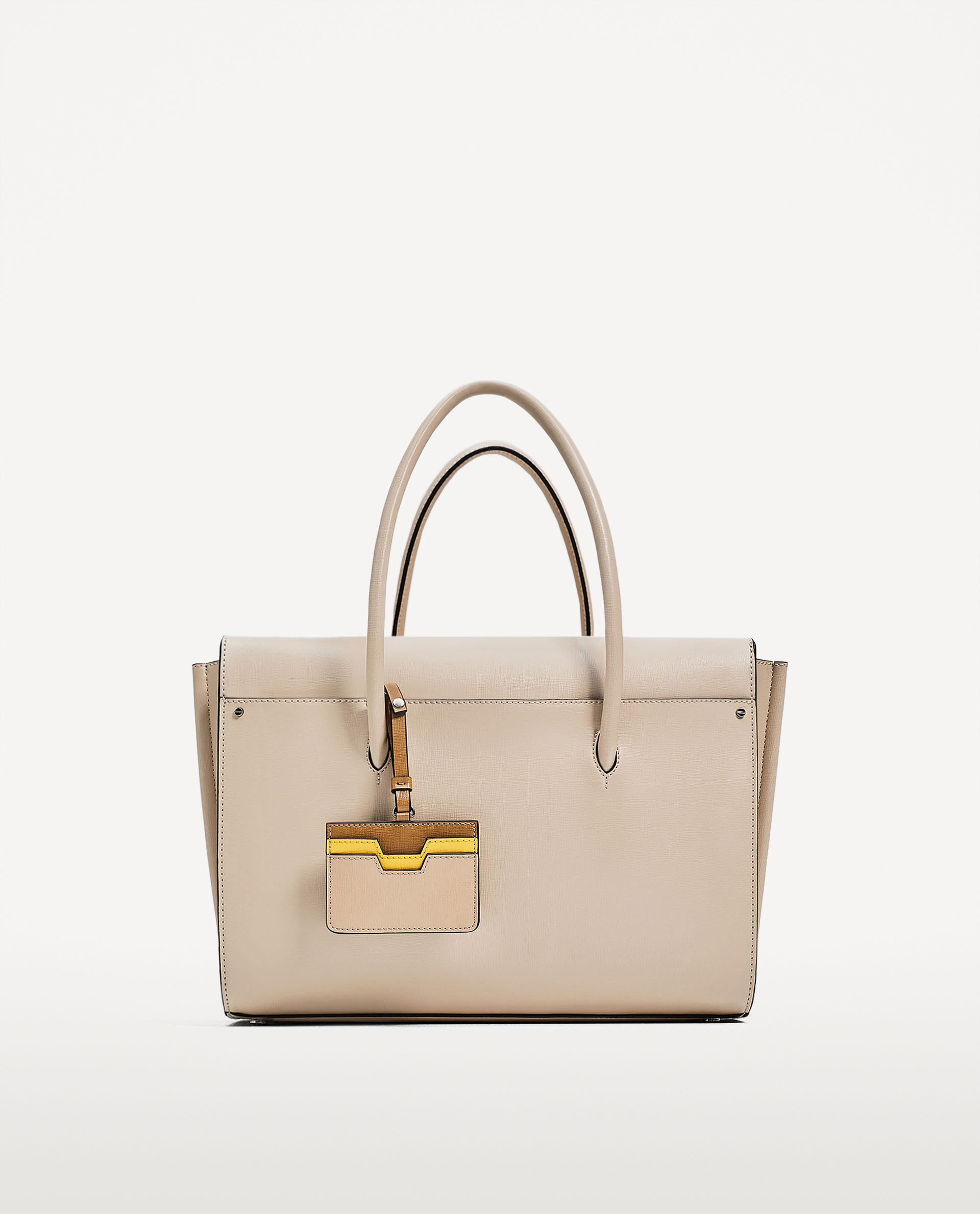 FINISHING DETAILS:
Lastly, silk can sneak into a wardrobe quiet easily if you're not keeping an eye out for it. Finishing a blazer with a nicely folded pocket square will always elevate that finishing touch, so why not opt for these 100% linen pocket squares in stead, just £9.99. Or for ladies, silk scarves and pashmina or cashmere shawls are definately a vegan 'no no'. So opt instead for acrylic, polyester, linen, cotton or viscose. This womenswear Acrylic scarfis just £17.99 and looks natural in texture while the polyester scarfs could easily be mistaken for silk: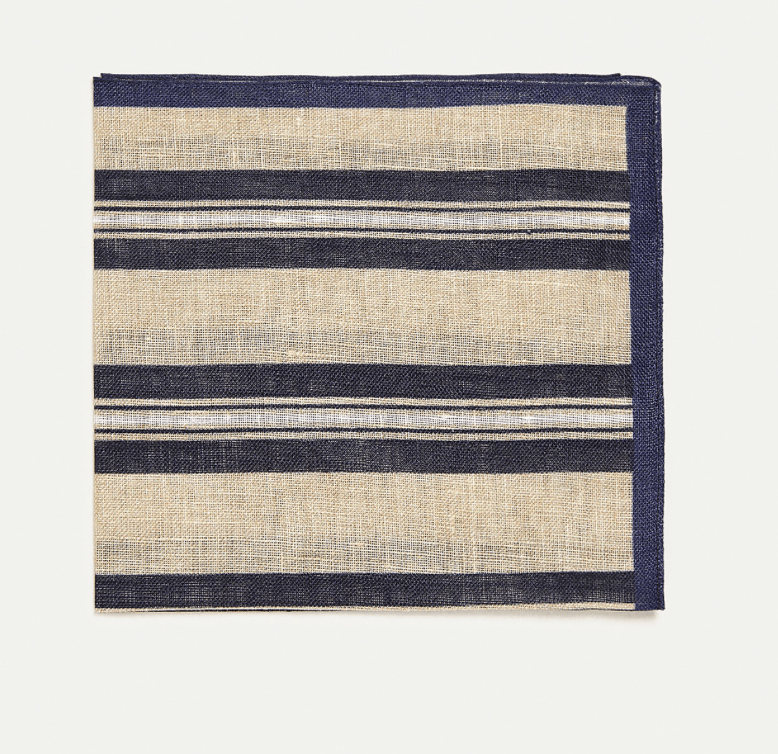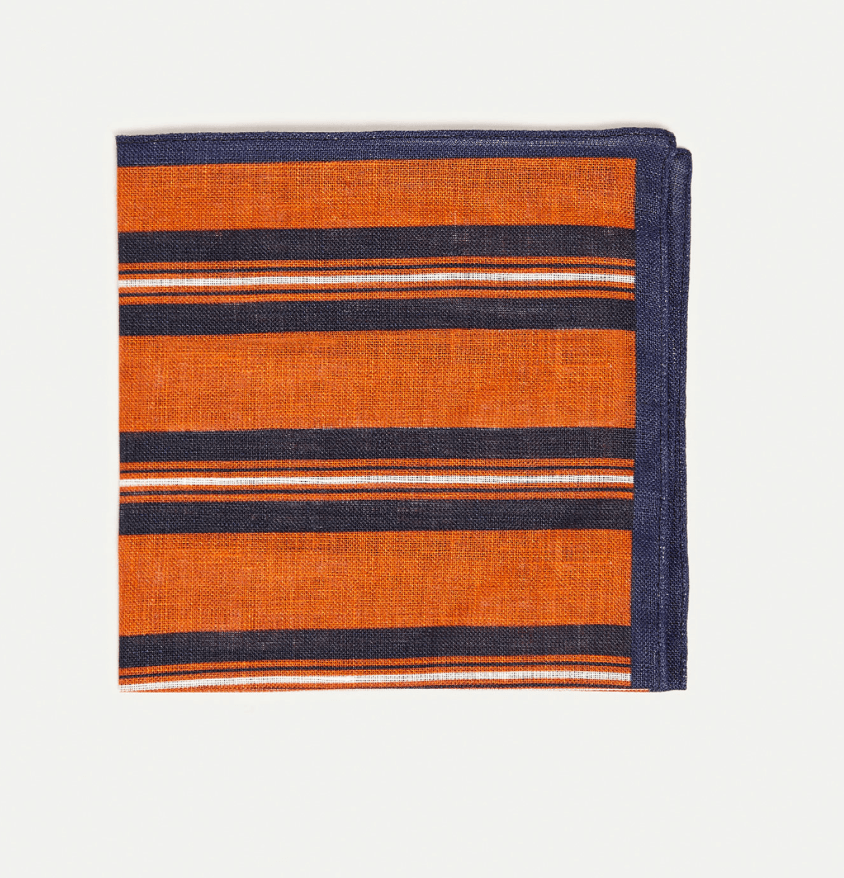 THANK YOU for taking the time to read this post.
I hope you budding Personal Stylists found some of these references useful.
Please feel free to copy and paste this link below of this blog to your social media if you think others would find it useful too:
www.londoncollegeofstyle.com/personal-styling-vegan-client
References
Below you'll find some useful dates, links and references on this subject
as well as some additional stores to add to your Vegan Brand Directory:
World Vegan Day – 1st November 2017
Pop this one in your diary!
Vegan Society
www.vegansociety.com
Vegan London
www.veganlondon.co.uk
The list below has been taken from www.veganlondon.com):
Visit Vegan London please click here.
Look for tab 'Where to shop' for many other Vegan clothing stores.
Wills – Animal and Human Friendly Shoes
Vegan Society approved vegan shoes and boots for men and women
Supply cruelty free footwear (boots and shoes) and accessories. They are an ethical company run by vegans.
Shoes and other products
Ladies' vegan fashion shoes and belts and purses
A company providing Vegan Society approved footware, satchels and belts.
Check their web page for non leather shoes, boots, belts, hemp items.
NEW Online vegan fashion store selling shoes, bags, clothing and more
Online store specialising in products for vegans, including shoes, boots and many other items.
Vegan shoes (including ballet and dance shoes!) plus many other vegan products
Dutch based vegan shoe store. Vegan Society approved.
Vegan bags, shoes, tops and accessories
Upmarket fashionable vegan shoes for men and women
Vegan fashion shoes, boots and sandals for ladies
Cruelty free fashion shoes for veggie and vegan women
Vegan Italian Shoes as well as bags, belts and accessories
Vegan handbags and jewellery. Available online & also from certain London stockists
Australian online store – they make their own shoes. Supply ballet shoes etc
London based online vegan fashion store. Dresses, bags, jewellery
French based ethical shoe company, with shoes for men and women
Italian company that produces ecofriendly vegan shoes using hemp