All Articles
London Fashion Week: views of an upcoming stylist
20 Sep
by
Joe Miller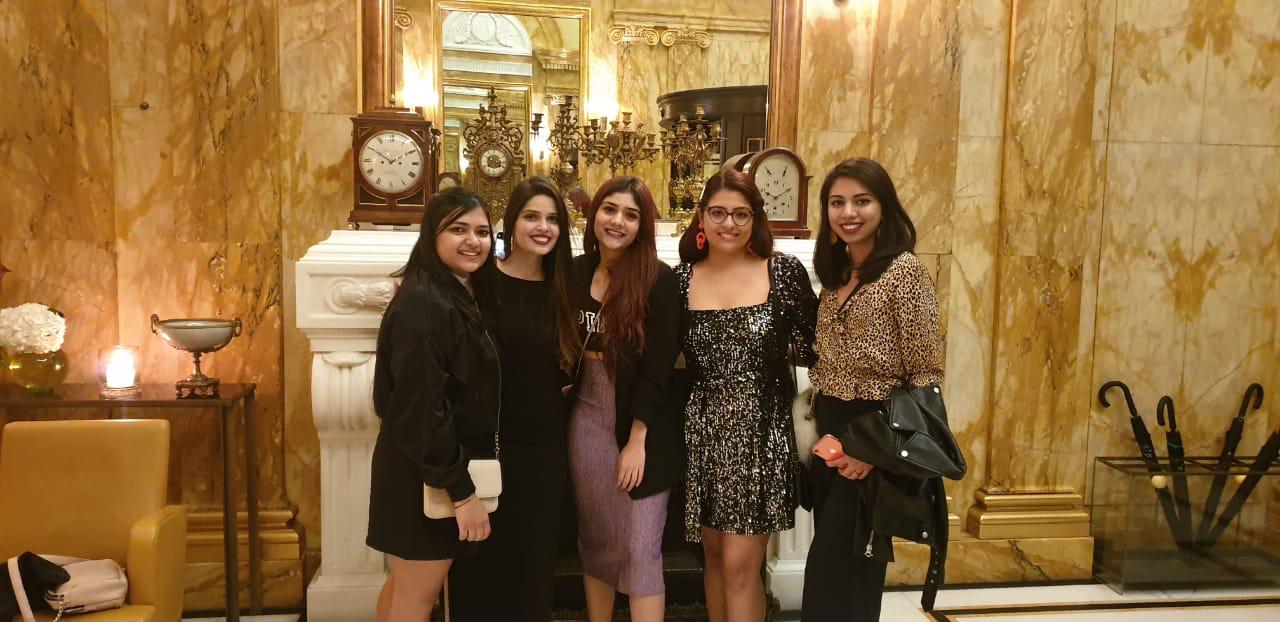 This article was written by Purvi Sancheti who is currently doing her Foundation Fashion & Personal Styling Diploma with LCS. For more updates, check out her Instagram @stylingsoulz
As I was standing amidst the chaos of the ongoing process of fashion show, my dreams were becoming reality and I had never expected that.
A Girl with a Love for Fashion
Hi, I am Purvi Sancheti, a fashion styling student currently studying in London College of Style. Coming from a family full of 'academic geeks' haha, fashion was nowhere mentioned in my family but fashion spoke to me. It was a gateway to freedom!
London Fashion Week was my first time attending a fashion show. Also, thanks to London College of Style I got an amazing opportunity to assist the designers backstage at the shows. This experience gave me incredible insights of the fashion, how it works and exposed me to what's really going on behind the scenes!
Along with the backstage experience, I had a chance to witness a few fashion shows as well: Rocky Star and Stories from Arabia SS20.
Stories from Arabia
The show was happening at Hotel Café Royal in London and showcased five designers from Arabia, The Black Pearl, Noura Al Abdullah, 1 Mor, Samira Alhalawani and Haifa al Sudari. Stories from Arabia is a platform created by Jalila Elmastouki to showcase Arabian designers on the prestigious catwalks of London Fashion Week. Getting your collection showcased at LFW is more than a dream come true for the budding and talented designers. Through this show, I entered the world of the Middle East and how fashion influenced their culture. I personally think that through these diverse shows, one can gain so much knowledge and can expand their creative minds.
Throughout the whole show, I was bedazzled by each and every runway look. Ruffles, feathers were ruling the first show but soft & subtle pastel shades and flowing silhouettes continued the show. The detail of jewelled headgears was eye-pleasing. At the end, the laser cut beaded gown stole the show! As a fashion student, this show was amazing. It inspired me and gave me knowledge about the Arabian culture.
Photo credit: Lori Cutler (POP PR)
Samira Alhalawani
1MOR
Black Pearl
Nora Al Abdullah
Haifa Al Sudairi
Rocky Star
I have to be a bit partial here because being an Indian, it feels good to see a fellow Indian on the ramp and I couldn't be prouder!
As soon as I entered, the venue was jam packed and I spotted so many interesting people wearing interesting outfits. As a fashion enthusiast, apart from the collection, I was also keen on seeing what everybody around me was wearing. Layering, print on print, neon colours were the main attractions!
The Collection Analysis
The show started with soft instrumental music playing in the background, the models swayed their way towards the runway in flowy silhouettes. What grabbed my attention at the first look were the hot pink headgears and bandanas paired just perfectly with each and every hairstyle. Each and every outfit had an Indian touch. Flowy silhouettes with ruffled skirts, tiered skirts, short plazos could be spotted which were beautifully paired up with corsets, t shirts with the brand name and they were finished with blazers, long shrugs, etc.
The footwear being combat boots with every look gave a powerful yet casual look to the whole attire.
A balance of tie dye fabrics and sequins were a treat to the eyes. Soothing colours yet polished looks summarised the whole collection. I felt the whole collection was beautifully styled and every piece was wearable individually as well as the way it was presented on the runway!
Networking
After the show was over, I had a chance to meet some of my favourite Indian fashion bloggers, Aashna Shroff (thesnobjournal) & Riya Jain (caughtinacuff). I've been following them since a very long time and they have been my inspiration. Meeting them was like a dream come true.
Watching all the creative minds coming to one place, celebrating and appreciating fashion felt like such a great feeling. This fashion show was an eye opener in itself. Overall my experience was exciting and amazing. I learned and observed a lot of new things and met so many like minded people.
This was truly a life changing moment and experience!