All Articles
LONDON FASHION WEEK MEN'S – QUASIMI SS'18 PRESENTATION
12 Jun
by
Tatjana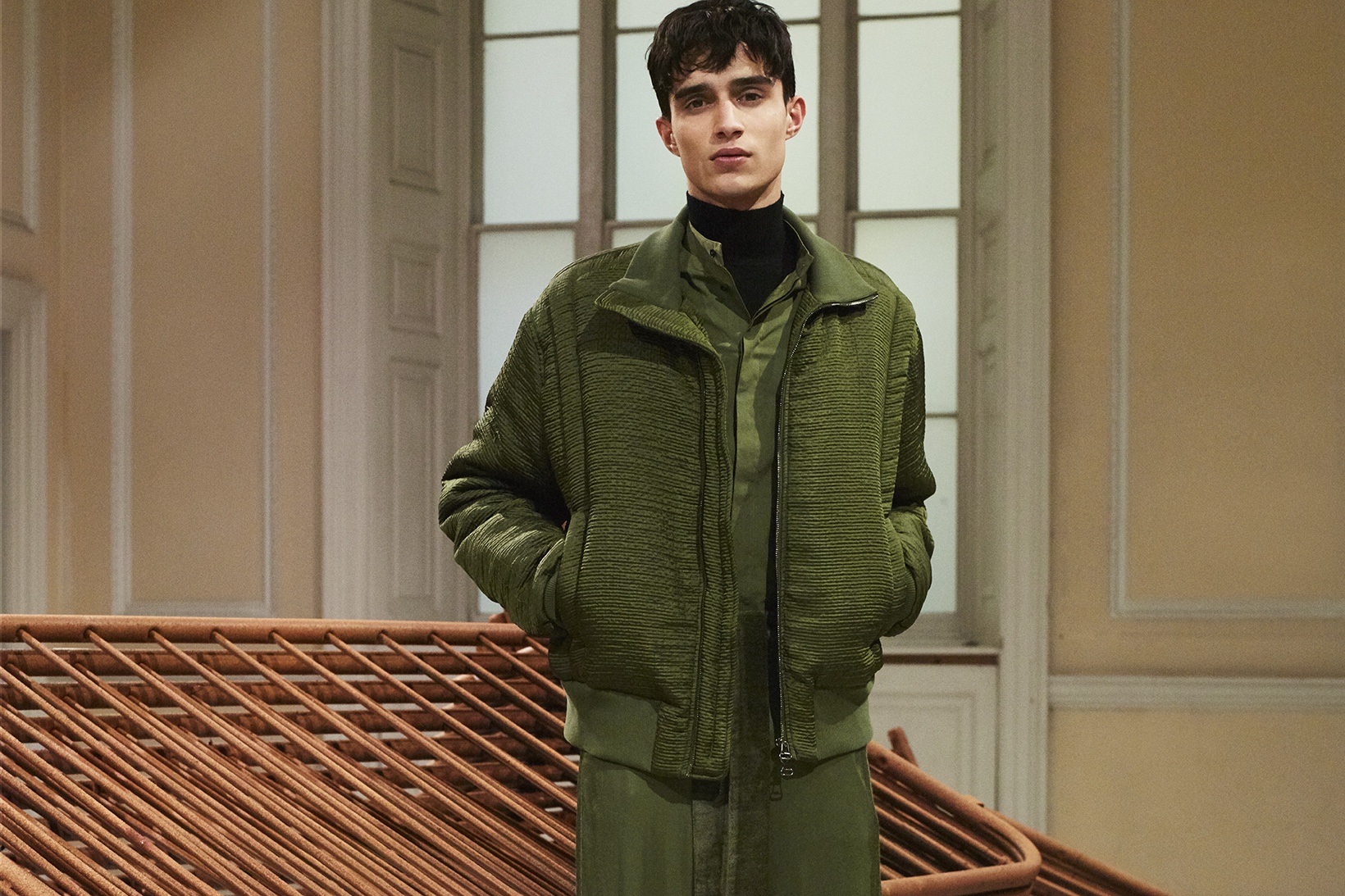 This year I've been particularly excited about London Fashion Week Men's 5th anniversary. The reason behind that is that I had a great opportunity to attend a presentation of SS18 collection of Quasimi – a British brand with its origins founded in London.
The collection clearly reflects the DNA of the brand and offers a whole line of uniforms, inspired by nomadic Bedouin tribes of the Middle East. Nowadays, in the times of fast technological development and information-overload, this is the brand's manifesto in search of simplicity. Sometimes, in order not to get lost, it is good just to stop and look back into the past.
The event was a truly unforgettable experience. First of all – the collection itself. I really loved it!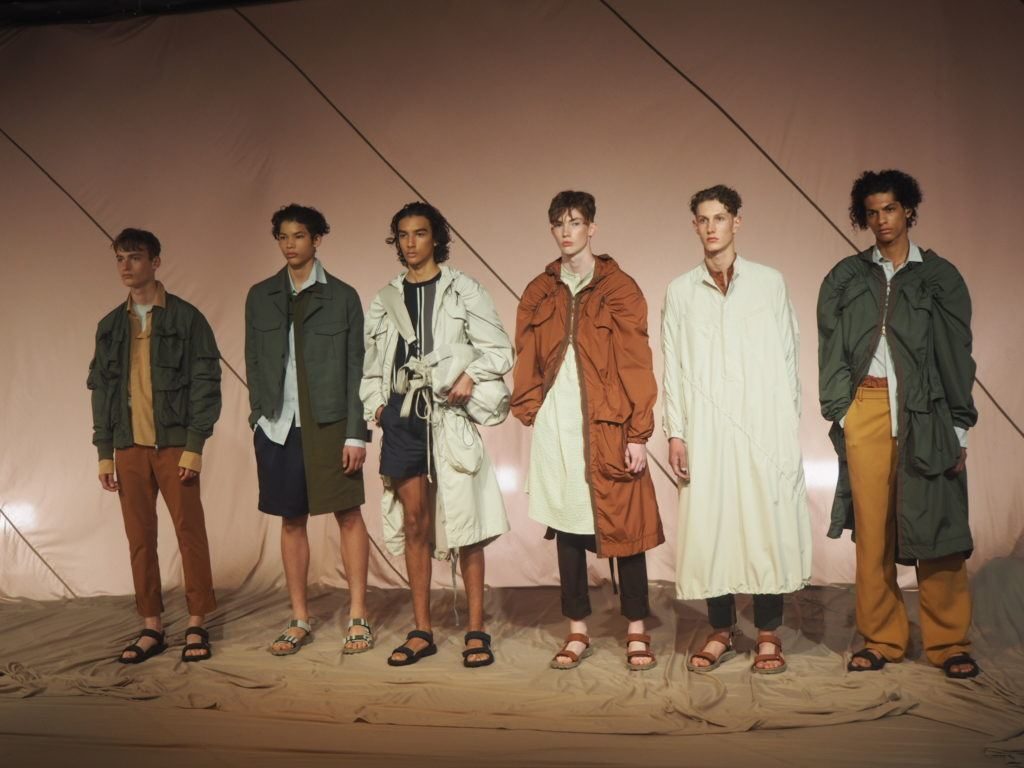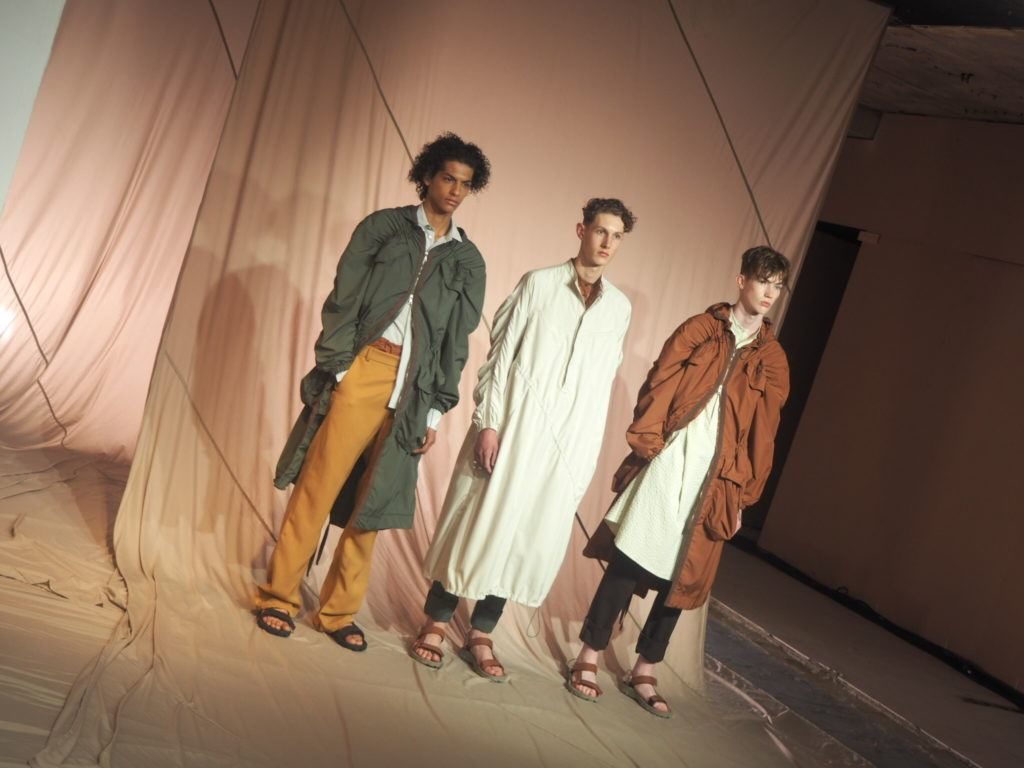 COLLECTION ANALYSIS
All outfits are based on a colour palette consisting of earthy tones: Khaki, Pale Blue, Rhubard, Pink Sand, Sienna, Thyme, Overcast, Mint Stripe, Pomengrate Stripe, Granite and Pinecone.
Fabrics used are mainly different types of linen and cotton, but also parachute nylon or seersucker.
What I like about the collection most is oversized jackets and coats. The designer used pockets and zippers to give them creative shapes and a more modern, non-standard look.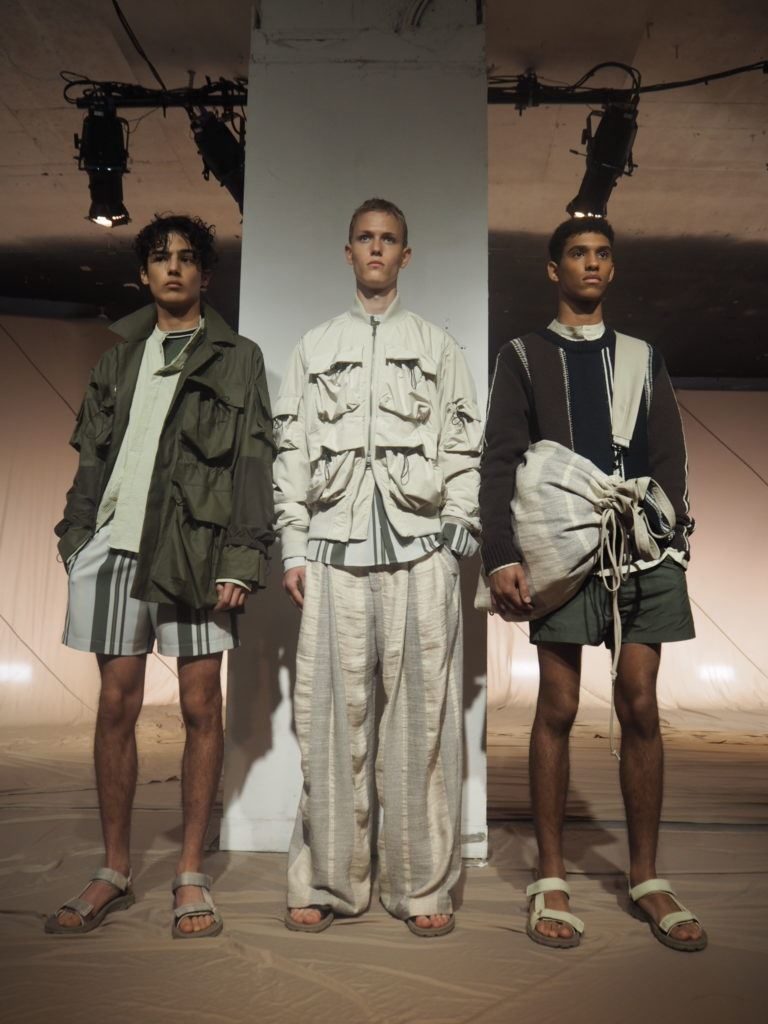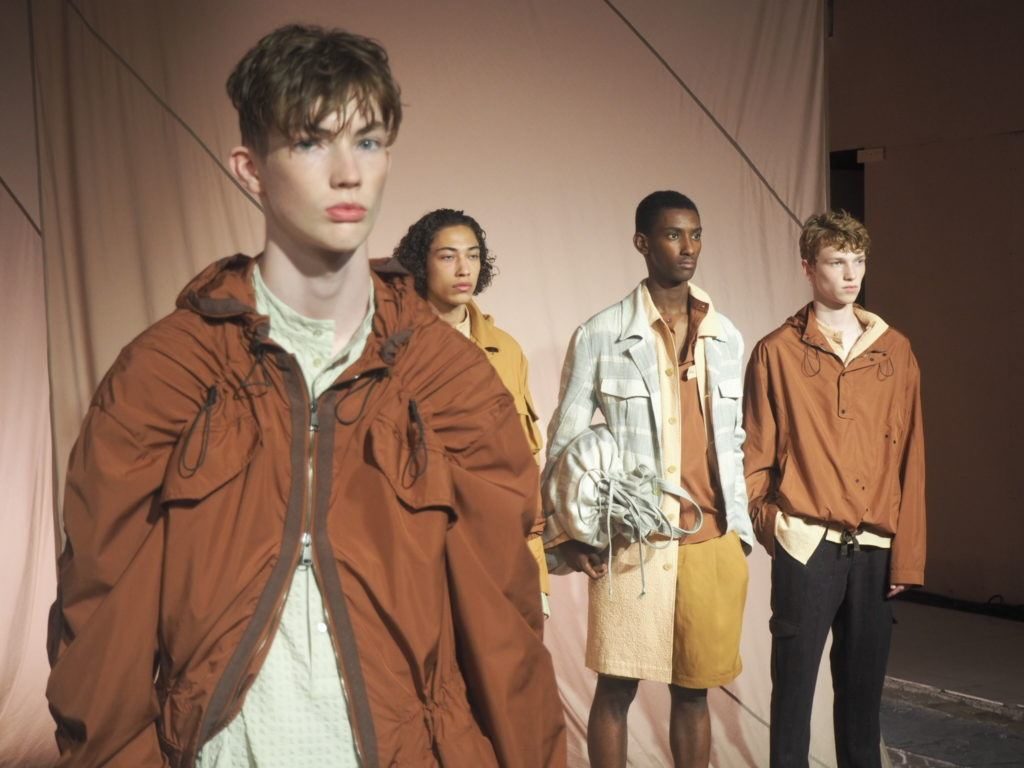 INSPIRATION AND INTERPRETATION
Middle-East music with mysterious, repetitive drums, indifferent faces of models, their movement resembling migration of Bedouin tribes and the game of shadows on canvsas curtains created mesmerising atmosphere and completed the presentation as a whole.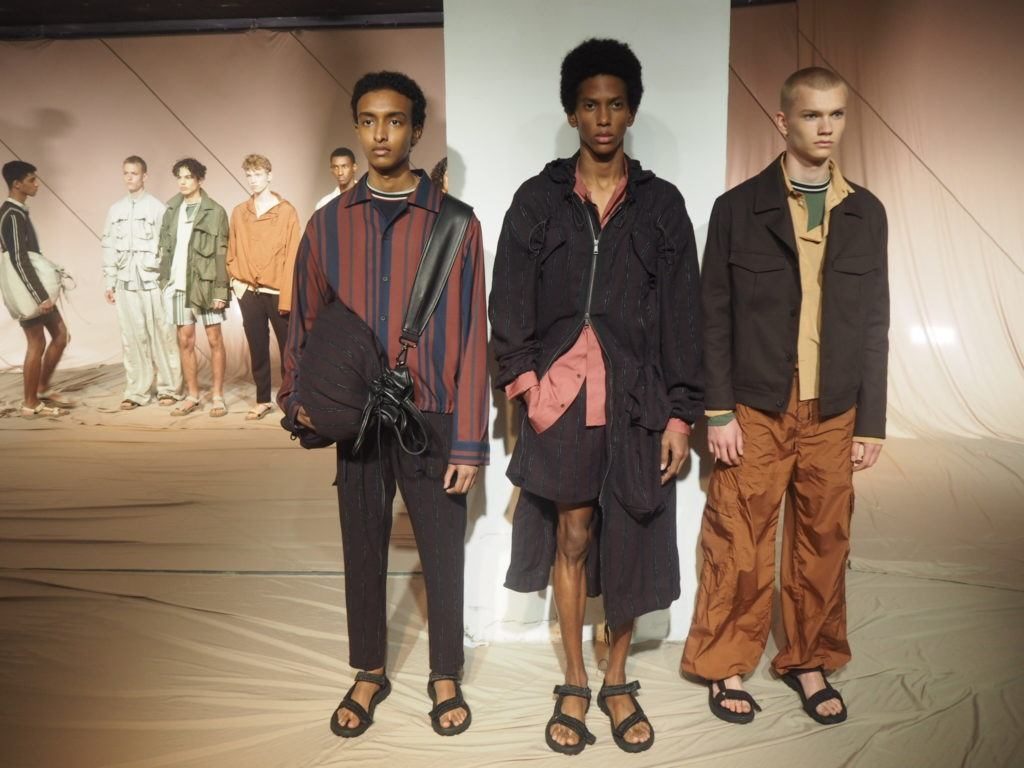 All of these would not be possible if not my current adventure with London College of Style. Thanks to them my big dream, that is attending such a big fashion event as LFWM, came true.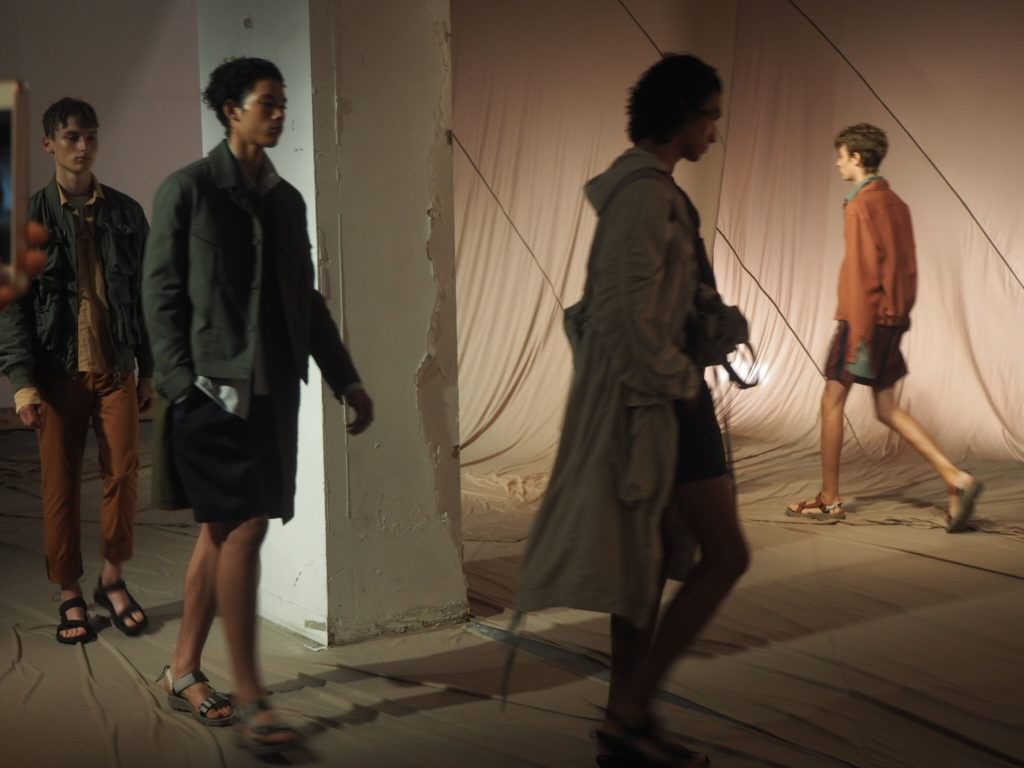 So… nothing remains but to say it out loud: Dear LCS! Dan, Wendy, Natalie… Everyone! THANK YOU FOR MAKING MY DREAM COME TRUE!
PS: feel free to follow more of my fashion adventures on my Instagram @asia.lelejko