All Articles
CiCi Press Day
4 Feb
by
Joe Miller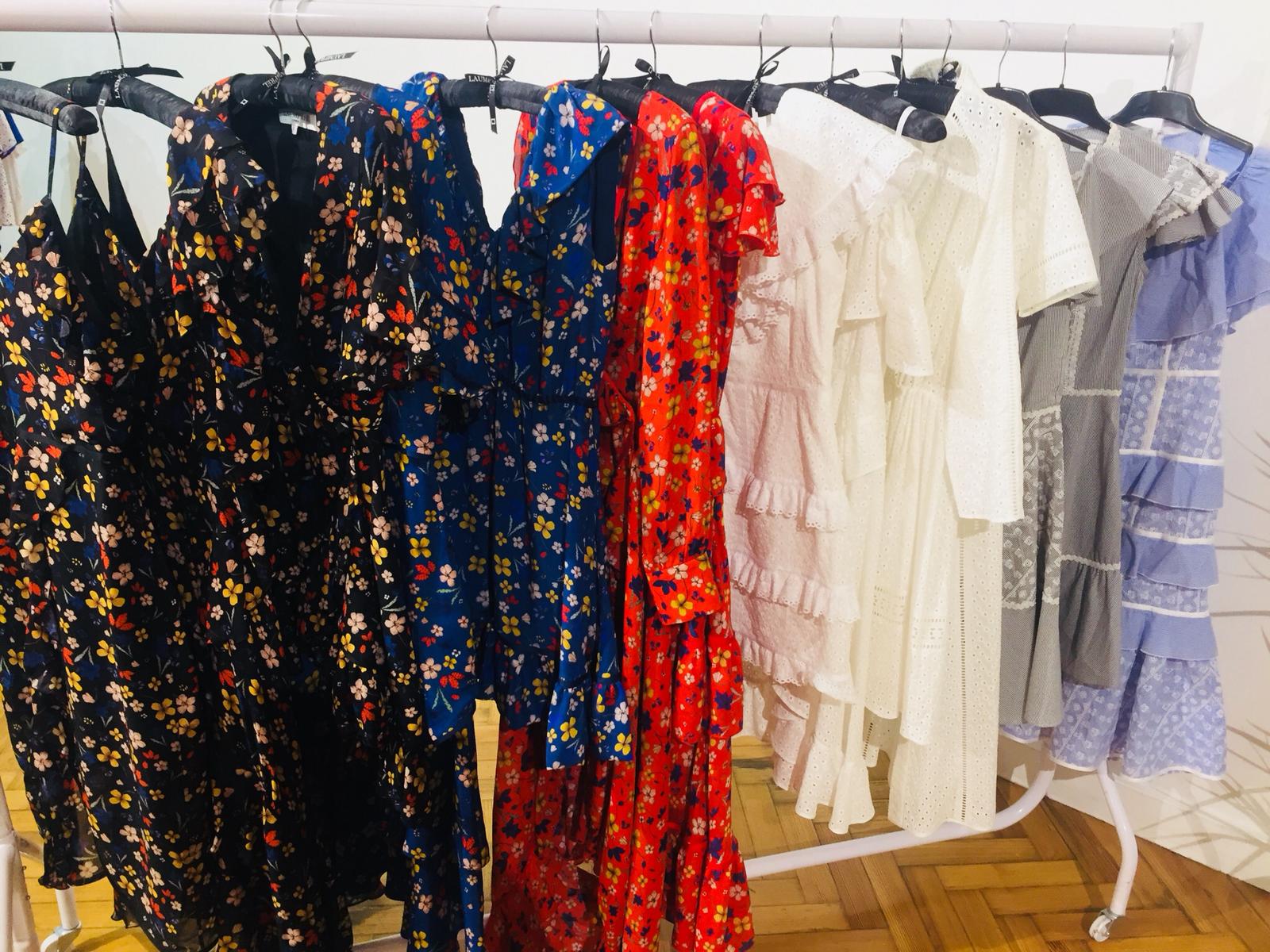 Madina is currently doing her 6 Month Fashion & Personal Styling Advanced Diploma at LCS. Follow her incredible and exciting journey at @madi_hautefashion
On Thursday I had a chance to visit the CiCi PR press day at Music Room in Mayfair. It was my first press day ever as an emerging fashion stylist! I was absolutely impressed by every collection they represented, starting from sexy lingerie to super stylish leather belts. Ok, let's go in order!
At the very entrance to the venue, two friendly ladies were offering us divine mini sandwiches with salmon mousse, ham, cheese and avocado, and champagne. So me as a dedicated foodie, couldn't pass them by.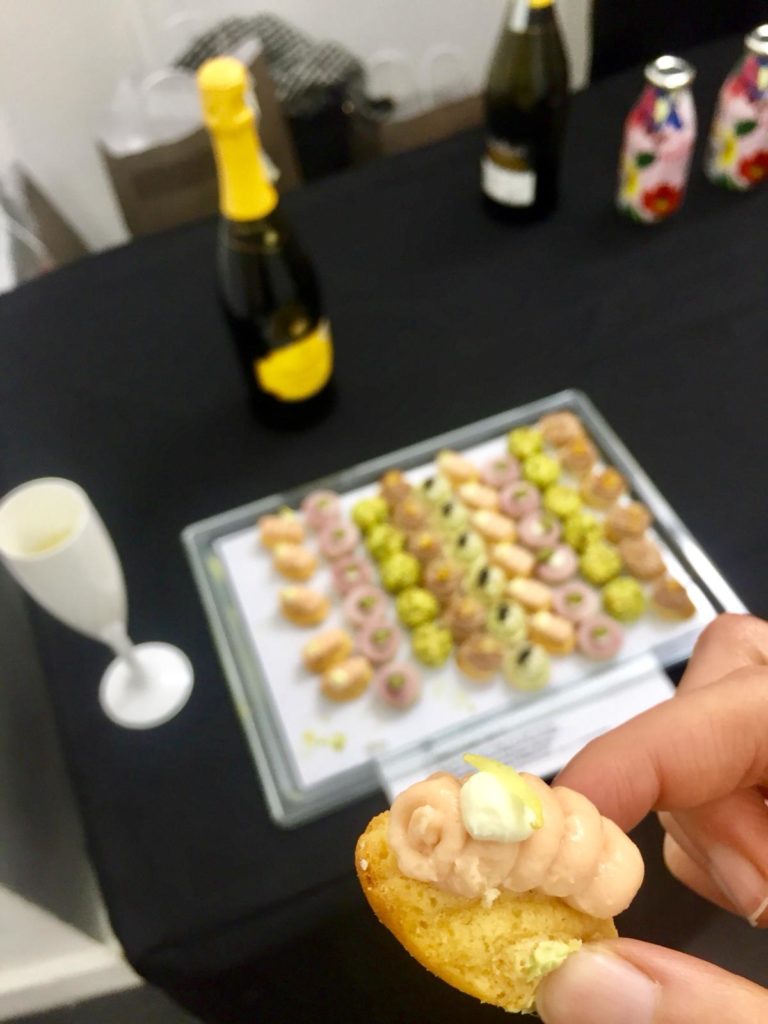 The first brand which caught my eye was Bourdin lingerie collection named 'STUDIO PIA'. The creator of this brand herself was standing there and presented it. I think every women, lady or girl would love to have such sexy lingerie in red, gold and blue colours. Trust me, when you just touch it, you immediately want to put it on! The brand is British, and they have pretty much affordable prices.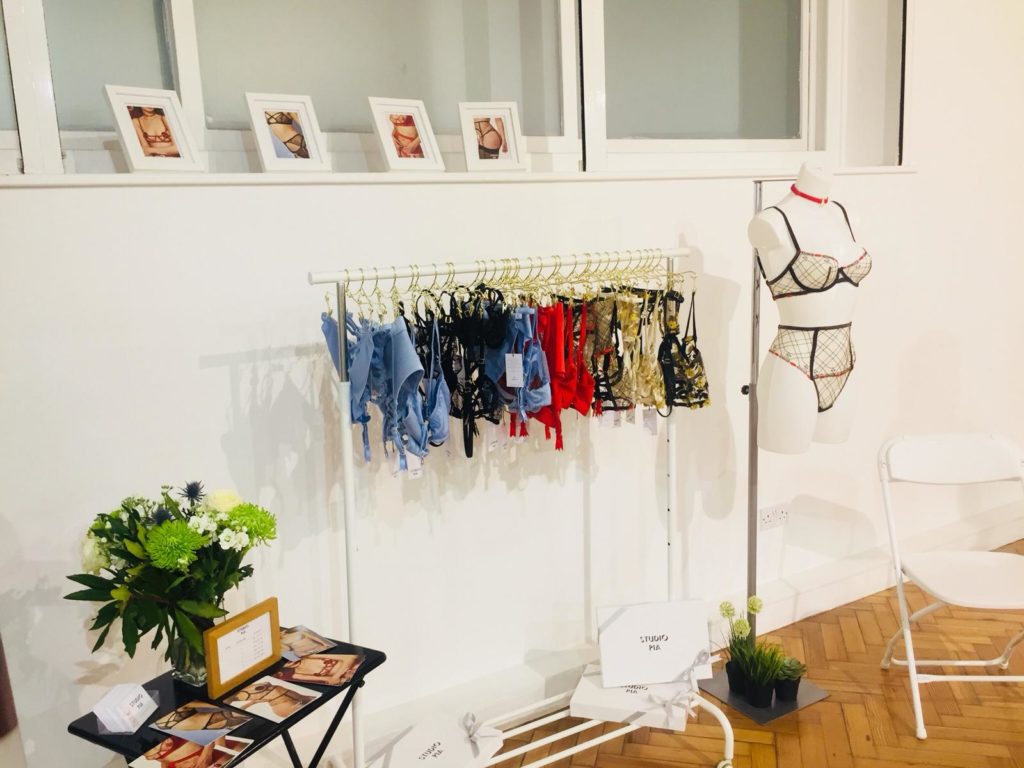 LAUMPREL
This British brand exhibits an astonishing collection of women dresses in a romantic style. Lace, ruffles, and transparency with rigid features create a feminine silhouette, but at the same time make it strong yet. Also, all embellishment work is made with hand which gives it even more depth and dimension. The founder of this brand is a nice lady Malika, who is my compatriot. We are both from Kazakhstan. Once again I see how small the world is!

Cyberjammies
When I was viewing its collection, I felt like I am in my bedroom, probably because of the large double bed which lured me to lie down on it. The brand 'Cyberjammies' represents a cozy nightwear collection for the whole family. The word 'cyber' stands for online, as this brand started from selling jammies online, hence came up with the name 'cyberjammies'. Now they have over 250 stores in the UK, Europe and even afield of America and Australia.

ELLIOT RHODES
This brand is famous for its beautiful luxury leather belts and buckles in a wide variety of colours, textures and styles to suit all tastes. The uniqueness of this brand is that it gives a choice to select a belt strap of the desired width, colour and finish and match it with one or more buckles to reflect a personal style of each customer.
And last, but not least what I found interesting was this brand which represents the finest commuter bags for the active professional. I think this bag can be the best gift for your father, husband, brother or even boyfriend.Their backpacks are suitable to take them from gym to the boardroom and over-night business trips in a flawless stride by keeping clothes neat and crease-free.