Events
Canoe Press Day AW18
26 Apr
by
Joe Miller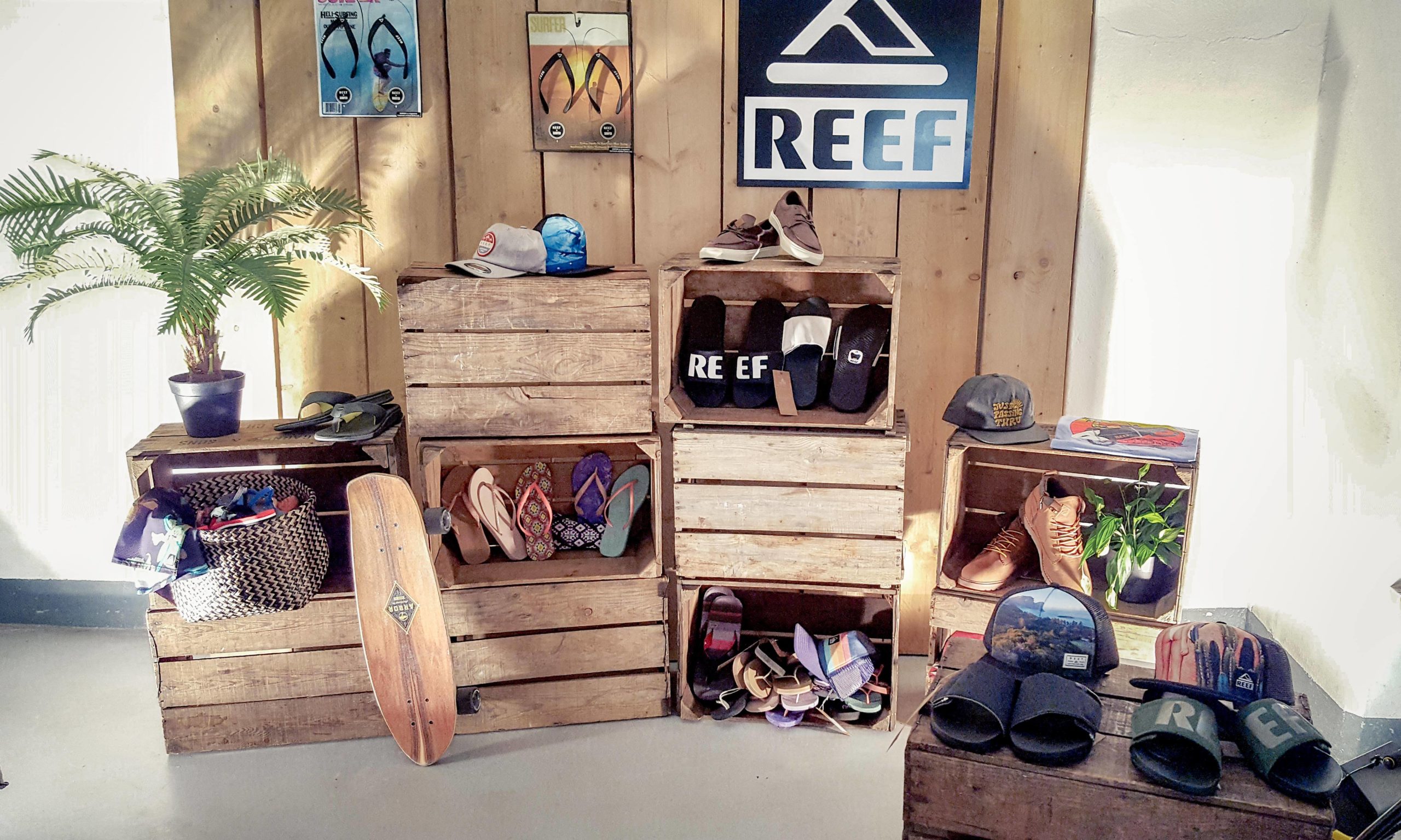 Set in the heart of Central London at The Vinyl Factory was this year's Canoe AW18 Press Day. You may be thinking – who exactly are Canoe? Well they are one of London's most experienced creative communication agencies and specialise in PR, social media and anything else that involves creativity. They conceptualise and carry out insightful strategies that put brands at the heart of people's day to day life.
The name Canoe was inspired by a book. In a few scribbled words, their philosophy is 'paddle your own canoe', meaning that success is a direct result of active work and you should never forget to roll up you sleeves and get on with it.
Upon arrival to the event, me and my fellow classmates – Whitney, Franzi, Maria and Shirin were greeted by Megan. She gave us a tour of the 19 brands on show as well as giving us an insight of the concept for each brand.
Moreover, there were a number of brand representatives at the press event, which spoke to us all. We had a chance to chat to Cheap Monday, Vans and Canada Goose.
CHEAP MONDAY
With the characteristic skull logo and a high end attitude, Cheap Monday offers a full range of denim, fashion collections and accessories for men and women. The collection shown during the press day showcased a manifestation for movement makers in extraordinary times and was inspired by the recent protests which have been going on around the world.
What we enjoyed about the collection was how it portrayed a strong and powerful message with loud and vibrant colours.
CANADA GOOSE
Another brand which we really liked was Canada Goose. They are best known for being one of the world's leading innovators in extreme outdoor clothing. Their AW18 collection showcase was a complete surprise, as you would have thought it would involve more winter jackets and coats. However, instead they introduced new lightweight down styles, reversible bomber jackets and lightweight fabric that's soft as well as durable.
There was one particular jacket which we really loved called the reflective Birchbark rain jacket. When you look at the jacket in person, you'd think its a regular rain jacket, but as soon as you put your flashlight on, it transforms into something magical.
VANS
Last but not least is Vans. The ultimate skater-wear icon, as well as a must have for cool street-style crowds. We've all probably owned a pair of Vans or two as it has always been a popular choice of footwear. The 'Not Just One Thing' campaign focuses on the Authentic and Sk8-Hi. The concept for this campaign shows that these classic styles are not just one thing, they mean many things to many people as a way to celebrate their individuality and personality. As part of their autumn/winter collection, they have evolved the classic vans through design details, including new materialisation, updated outsole details and style adaptations that range from multifunctional straps to embroidery as well as patchwork detailing.
Although there was a strictly no photography policy for this collection, we'll promise you, you'll love the collection once it gets released.
Considering this was my and my fellow classmates' first ever press day, I feel this was a good opportunity for us to become more familiar with brands we didn't know before, as well as to network with relevant people within the fashion industry. Thank you to LCS for the opportunity.
Haarus is a student at LCS – follow his creative journey at @haarus_shah. The photography credit goes to Franzi – @franrstylist and Maria – @maria_reiswich, who are also foundation course students at London College of Style.