All Articles
5 Fashion Sustainability Trends for 2022
9 Feb
by
Wendy Elsmore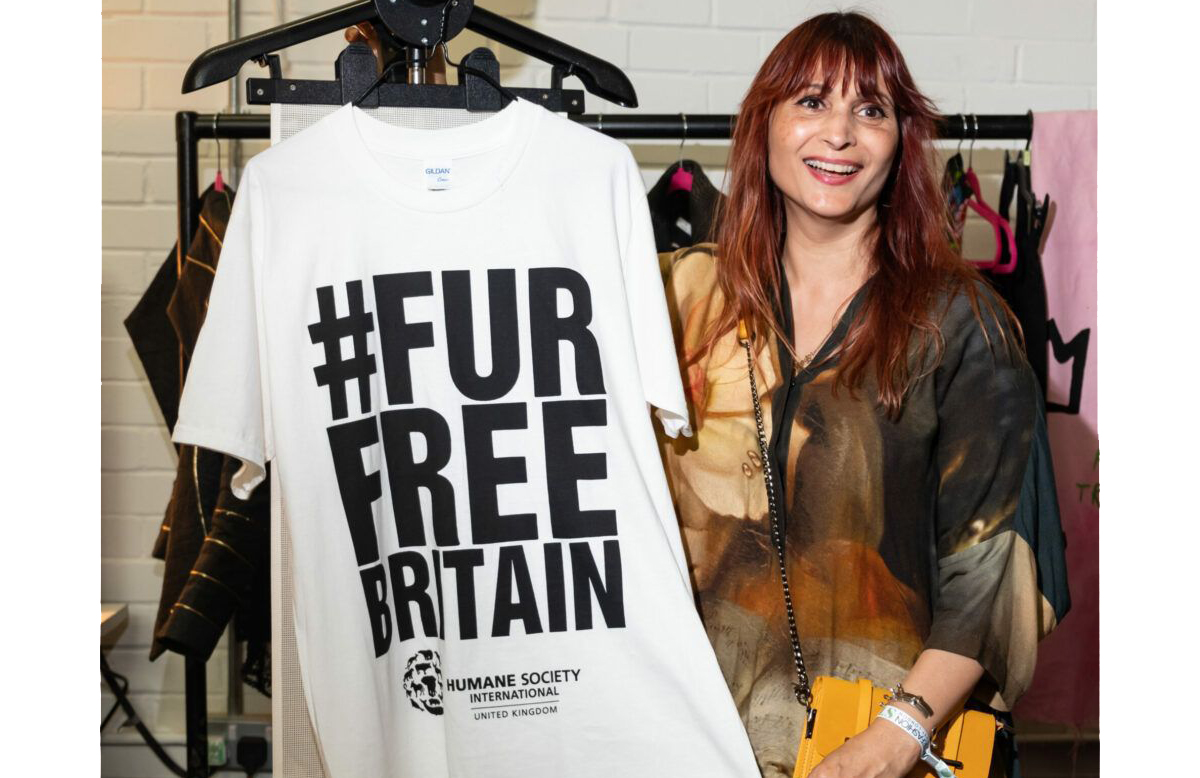 Fashion sustainability is top of the agenda for most major brands at the moment.
It seems like retail is finally returning to normal and we can all enjoy some well-deserved retail therapy – oh lord do we need it. However, to tackle the damaging impact of the fashion industry, we need to rethink our shopping habits now.
Amidst the excitement of shopping in person and trying things on without needing to visit the post office the next day, one thing is certain.
We can't actually allow retail to return to normal. We can't afford to let it.
The level of environmental damage caused by fashion's mass-scale production and consumption shouldn't be welcomed back with open arms.
Now is the time we need to seriously reconsider our consumption habits.
In many ways, 2022 feels like a real fresh start. A new beginning. A swift turn of the page as we all look to move on from the nightmares of 2021.
2022 has the potential to be a huge year for the fashion sustainability agenda. In this article, we look at 5 of the most interesting sustainability trends that look to take shape this year. Specifically, we'll look at:
Fashion sustainability and the metaverse
Fashion's circular economy
New-generation materials
Equitable fashion supply chains
The rise of the 3 R's: Repair, rewear, resell
P.S. Don't forget to check out our last post on 18 fashion sustainability facts that will shock you.
1. Fashion sustainability and the metaverse
NFT technology is starting to shake up industries across the globe and fashion is one of them. Fashion and digital are becoming increasingly aligned.
Non-physical items can be purchased and used across the Metaverse and social media, and they've become surprisingly popular among Gen Z. From Fortnite and GTA to metaverse avatars and applications on real photos, digital fashion is booming.
Digital garment producers Dress X are the most exciting example of a business integrating NFT technology with fashion.
Despite the fact the metaverse leaves a pretty massive environmental footprint, Dress X claims that digital clothing production emits a whopping 97% less CO2 per garment.
Dress X's mission is to reduce the harmful effects of garment production by proving that some clothes can just exist digitally. This means you don't have to shop less. You can just shop digital. Save money and wow your friends and followers with truly unique pieces without damaging your purse or our planet.
While virtual fashion has been a growing area for the past decade, big brands are ramping up their use of in-game marketing to reach consumers. The most notable collaboration of late was the Balenciaga x Fornite collab, but that is just one of many.
Brands are also now using virtual formats to present their collections, host events, and sell both real and virtual pieces. This space will only continue to grow throughout the year.
We expect to see plenty of virtual fashion startups in 2022. We also expect greater levels of investment to help smaller brands enter the virtual fashion market and scale the production of virtual garments for a Gen Z audience.
2. Fashion's circular economy
Simply put, a circular economy endeavours to keep products and materials in use for longer.
As we repair, reuse and recycle garments we extract more value from them. In a circular model, we simply waste fewer resources and do less damage to the environment.
The opposite – a linear economy – is how the global economy is largely run. We extract natural resources, make something with them and then dispose of the products when we're through with them. This is extremely wasteful and damages our environment almost beyond measure.
Fashion brands that look to move closer to a circular economy will have to make large investments, increase innovation, improve traceability, and maximise the reusability of their garments. That's not going to be easy. But nothing worth doing ever is.
If the sustainable fashion movement can move us even one step closer to a closed-loop system where materials are optimally reused, our planet would be one happy spinning ball.
With every step we take toward a circular economy, our extensive extraction of raw materials and garment waste would decrease significantly.
With remarkable efforts in textile recycling, the boom of the reselling market and new-age materials being introduced into the production cycle, we seem to be heading in the right direction.
The question is, can we accelerate our fashion sustainability progress even further in 2022?
3. New-generation materials 
Nature-based and fossil fuel-based fibres require a huge amount of energy to produce.
For example, it takes 7,000 litres of water to produce a single pair of jeans and 2,700 litres to produce a t-shirt. Wow.
It is even more worrying that 12% of the fibres we extract from raw materials are discarded on factory floors and a further 25% of fast fashion garments never even get sold. Double wow.
Read our blog: 18 Shocking Fashion Sustainability Facts for more facts and statistics.
There is a glimmer of hope, however. In 2022 we expect to see more brands using lower-impact alternatives such as mycelium-grown leather and spider silks.
While the fashion industry is looking ahead at next-gen alternatives that have a more sustainable future and could significantly reduce the fashion industry's carbon footprint, they are in their early stages. So they'll need more funding and time before we notice them in-store.
We are, however, walking in the right direction. Running would be better. But walking is something.
In 2022 brands will begin to shift their focus to greener materials and methods of production.
As the production of next-generation materials grows through technological advancements, increased funding and big-name partnerships, more options will become available.
Soon after we will begin to reduce the industry's overall carbon footprint by switching over to such materials. Even if that means paying more and buying less initially.
4. Equity in the supply chain
Some of you may have heard about the Garment Worker Protection Act which was introduced in California last September.
In the bill, the state of California ensured that garment workers would be moving from a piece-rate system (pay per item produced – which often resulted in hourly wages under $5) to a minimum wage system (the state's minimum wage is currently $14/hour).
This signalled a huge shift in the industry. With over 40,000 garment workers in California across 2,000 factories, this landmark bill will encourage other states to follow suit. It will also force brands to review their own practices to ensure wage theft and illegal pay practices are eradicated before the iron fist catches up with them.
It is victories like this one that suggests a shift toward a more equitable future for the fashion industry's ever-problematic supply chain.
Increased media exposure and public concern have applied serious pressure on brands to seek and share full supply chain transparency. This added pressure will encourage brands to do their due diligence to ensure ethical working conditions and fair wages.
For decades there has been a willing ignorance when it comes to brands and their factory conditions. Sustainability initiatives were primarily focused on the facilities where their employees worked and managed processes, rather than on the factories that produced the garments they sold.
In 2022 we expect more brands will focus on traceability in their supply chain and become more transparent when it comes to production. This will help us all understand the true societal and environmental impact of their business practices.
Brands that effectively investigate their practices, hold their hands up to any wrongdoings and execute a plan to improve their supply chain will win the hearts and minds of consumers.
5. Repair, rewear, resell 
While brands are focused on implementing new materials and circular processes to extend their product life cycles, consumers must also act.
While we all have the urge to splurge from time to time – especially post-lockdown – do we really need to? Sure, we are all guilty of it. But how desperately do we NEED that new piece we'll only wear twice? You know, the one you've been eyeing for weeks on Instagram.
Post-pandemic we have all felt like buying lots of brand pieces, reinventing our wardrobes, and throwing old clothes out. But we can do that sustainably! The solution lies in the second-hand market.
Whether it's selling your unwanted clothes on Depop, or Vinted, donating to charity, buying vintage or swapping with friends, keep the circle in mind. How can you close that loop?
Not only can you find incredible pieces and one-off gems, but the lower prices mean your money WILL go further.
The popularity of the reseller market is booming and will continue to grow and is expected to reach $77bn in the next five years. If you are not already, consider using Depop next time you have the itch. Have a designer itch? Try Vestiaire Collective.